DMCI Homes
-
PMO Manager unprofessional and disrespectful
I am a unit owner of Cypresstowers Condominium since 2012. The current PMO manager (Sherwin Padilla) is so inefficient and disrespectful .

When I approach him about my complains, he was being arrogant by raising his tone and always counter my complains with his unreasonable points.

Today I was complaining about the carboard half-covering the glass door on the stockroom . There are flammable and combustible materials in stockroom. My concern is if fire breaks out due to the flammable items (i.e paint thinners) if will not be visible until it's too late. His reason for the cover was just for aesthetic beauty. He prioritized aesthetic versus safety.

He even commented " you are taking my rights as the property manager" .

Duh, I am a unit owner and I also have my right for my safety. I need to protect my investment. so frustrating to have him as the PMO manager. I wish for him to be replaced by someone more efficient and respectful.

PMO = Property Management Office, but if we don have the right people with the right thinking and right attitude, what will happen to the property?

Cypress is degrading each day and I can feel my 2.5M investment decreasing in value instead of increasing. Issues are not addressed early and wait till it results to costly repairs. Steel are rusting (i.e, Alfresco area roof truss, Belmira Canopy truss), plant are dying, thrash all around (even under plant bushes), lot of CCTV's not working, Bamboo fence falling each day, Dirty hallways and common areas, wet elevators floors to name a few common issues.

I wish DMCI involves unit owner on the evaluation of the PMO personnel after all we are the end-user/customer of the service they render

The previous PMO Manager (Liezel) was outstanding. I was sadden when she was relocated. She has the right attitude and impressive programs.
Desired outcome: Replacement of current PMO manager (Sherwin Padilla) with a manager which cater right attitude and right thinking (safety first attitude).
Zenith which is the elevator maintenance contractor are not doing the job .

-Uneven level between floor and elevator floor which makes it hard to push a pushcart.

-Masking taped elevator maintenance compartment.

-The elevator button panel is always not return properly after their repair or maintenance. it does not rest flat on the wall.

-They does not clean after their maintenance work. They always leave dirt and finger prints on elevators walls.

-Issues regularly re-occuring (i.e. uneven floor levels & elevator floor hard descend on the ground floor)
DMCI Homes
-
Customer service inefficiencies and retaliating to customer
I have Prisma prop unit 0808, customer service if you will reply to this to give you information, please just search Prisma unit 0808. There had been corresponding emails going back and forth since Mar 2022.

There was an error in the application process, instead of Fil citizenship, American citizenship was typed in. I am making a correction to make it Filipino since I have always been a Filipino citizen and we went back and forth as to DMCI customer service asking for a consul pledge of allegiance. I went back and forth about this because it will be futile to get a pledge of allegiance if I never even pledge any allegiance to any other nationality. Now, they went back and asked for 3 mailed original copies of application form with correct nationality and this morning 4-20-22, they said they cannot grant me the request for change in marital status because I did not have a "HYPHEN" in my name wherein the ID I emailed had a hyphen.

I also have paid in cash for my other unit Prisma 0709, since Jan-Mar 2022 and yet, they have only applied 3 payments but the last two they haven't applied and have kept asking me to sign a restructure agreement WITH PAYMENT DUE MAR 15,2022, that I cannot even understand their calculation. THIS WAS FULLY PAID, AND I EVEN HAVE CREDITS FOR PAYING SPOT CASH, WHY WOULD I NEED A RESTRUCTURE AGREEMENT. I have emailed them multiple times in Feb and March that this unit will be cash and not financing

Each and every time, they ask for new requirements. This is already causing me emotional distress and I feel like they are retaliating. I have a lot more to write about the customer service inadequacies. Customer service should be able to fix minor issues and not make it bigger problem, yet with what they are doing, they are not helping clients
Desired outcome: I want the issue fixed with all my units, Prisma 0709, Prisma 0808 and Satori 1520.
DMCI Homes
-
Real estate inhouse broker
i want a justification as why my unit was not book under my name.

I am still waiting for a callback from one of your sales management team aside from the real estate broker.

I want an explanation as to why and where did my reservation fee went? My real estate broker informed that it was approved and other department disapproved it. Before I reserved that unit I was informed by the broker that it will be refunded to me if it was disapproved. Then what happened? Dmci sales management team are clearly misrepresenting your clients .If i only knew and given correct information I would have not reserved .Is this what your sales team are doing for the OFWs?! To get money from us and all those lies?

ME AND MY FRIEND NEEDS FURTHER EXPLANATION AS TO WHY ARE YOU LYING AND GIVING FALSE PROMISES TO YOUR CLIENTS?WHY ARE YOU GETTING MONEY FROM THE Overseas Filipino Workers?!
DMCI Homes
-
Release of cot and td
REQUIREMENTS IN CLAIMING TRANSFERRED TITLES AND TAX DECLARATIONS

"If an authorized representative will claim the transferred title / tax declaration (no registered owner present):

5. Original Special Power of Attorney (SPA) / Consularized SPA (if Registered Owners are based abroad) with the following attachments:

5.1 Two (2) valid ID's of the Atty-in-Fact who will personally claim the original title / tax declaration

5.2 Photocopy of two (2) valid ID's of all registered owners who cannot be physically present to claim the title / tax

declaration"

we provided this as per their format of SPA but then now the "customer care asking us again for another SPA which indicates that it will be pick up by our attorney-in-fact and indicated there the unit and parking.

Is it not easy to provide another SPA here in abroad it takes a lot of time, effort, money plus there is a covid.
Desired outcome: just release our COT and TD since we already provided the as per your format of SPA, and I indicated in my email how many times that the COT and TD will be pick up by our attorney-in-fact…
DMCI Homes
-
Levina Place PMO
The staff at the Property Management Office have:

- given me the wrong bill TWICE.

- I asked for my Service Account Number for paying online via email and text, NO response.

- because of wrong bill (right one came eventually but much later in the month) AND no response to text messages I was delayed in the payment.

- Instead of getting the SAN that I was asking for so I can pay for the bill, I got a disconnection notice instead. (How do they expect me to pay they don't respond to give me the SAN?)

- I often wait days or even weeks for responses to emails or texts. Sometimes, I don't get replies at all.

- I have been stopped at the gate because I do not have a car sticker because the office has not given me one. It has been 10 days.

MINIMUM requirement is to REPLY promptly to texts and emails. It is not that difficult.

Please issue a strong reminder to your staff at the PMO soonest so they know this is not acceptable and they can improve. I would appreciate a reply to this as well.

Thank you.
Desired outcome: MINIMUM requirement is to REPLY promptly to texts and emails. It is not that difficult. Please issue a strong reminder to your staff at the PMO soonest . I would appreciate a reply to this as well.
DMCI Homes
-
people managing your hotline numbers are not so assistive
The people managing your hotline numbers are not so assistive, not welcoming and not helpful at all.
Here are the list of your hotline numbers that I have called 88883564-this hotline was always busy, 88883531-this hotline was ringing the whole time i kept calling, was answered once but then immediately released my call, 88883624- this hotline was answered and was assisted by an operator who said he will transfer me but never did transfer me. I wish you review your employees performance with their tasks. Thanks.
DMCI Homes
-
Condo Unit/ Infina
Hi DMCI Management,

I really doesn't know where to get help with my situation. Very Frustrating!
I send thousands of emails to different departments and different people until now "wala pa ding Linaw"! Wala padin akong update from Finance Department.

Magtatagalog na po ako, baka po sakaling magkaintindhan po tayo.

Bakit po hanngang ngaun hindi pa alam kung kelan ang date ng turnover ng unit ko? Bayad na lahat ng kailangan kong bayaran sa inyo, binayaran ko ang buong Total balance ng spot cash! Kaya ko nga po binayaran ng minsanan dahil ayaw ko ng complications at gusto kong ma turnover this year 2021. Bakit po prang walang progress? Honestly, napaka bagal at ang gulo po ng system nyo.

Kung alam ko lang pong stressfull bumili ng properly ninyo sana hindi nko kumuha. January 2021 humihingi na ako ng Total balance pra maprepare ang pera ahead of time, it took you 5-6 months bago nyo ibigay. Binayaran ko ng buong July 2021. Proof of remitance are all send to your Finance Department. I was informed na ang turnover ng NORTH Tower will start September 2021. All along i have been waiting for advise ng turnover(Kasi nga bayad na lahat) All of the sudden, this October 2021 i happened to know "hindi daw reflected ang June 2020 payment ko" (Take note, nabigyan nko ng Total Balance June 2021) it took her (Lh..a) many many weeks to find out . How careless !
I send my June 2020 proof of remitance kay Ms Finance Department to make it easier for her, again it took her ages pra maverify. Finally June 2020 verified and acknowledged by your Finance Department pero bkit until now po "Nga Nga" padin! Sorry to use those words pero I am really frustrated and pissed off.
Bakit ako yun kailangan mag suffer? From the start i tried my best to manage my responsibilities to have a smooth turnover! Your backend are unorganised and careless! Kayo po ang mag adjust hindi ako! I have done my part as a buyer.

I bought a unit sa North Tower by right ksama ang unit ko sa turnover this 2021 but because of your careless people and not doing their job properly baka sumabay pa sa turnover ng South Tower!

I hope this email will get the attention of the highest person/ department pra ma-escalate my concern and make action. And to let this person know what type of staff she/he having.

Thank you
DMCI Homes
-
No response on water leak outside our unit in dmci south sheridan towers 14th floor
We have been complaining about the leak that has been there for more than a year now but DMCI is not doing anything about it. We have report this many times already in person and through mail but the Building Admin don't seem to care. we are receiving complaints from neighbor regarding this as well as they thought its coming from our unit. what really concerns us the most is the damage that the leak can cause not only to our unit but to the whole building.
Desired outcome: Stop the water leak
DMCI Homes
-
DMCI Illegally Charging Bills We Have Already Settled - Customer Service Useless
We moved in Royal Palm in 2014 and only now we received 2014-2015 RPT they claimed they have paid city hall in advance—only sent invoice this Aug 2021. After 8 years! 2015 RPT is even settled, I have emailed our receipt 6 times and useless customer service keep on ignoring, saying we are responsible for the RPT. You see, you don't even get our point! Why charge us something we've already paid for! Ang 2014 interest accrued because no one sent us any notifications since 2014 the whole 7 years! They said they sent a mail and gave us the address where they sent it to on 2016 but obviously we've already moved to Royal Palm in 2014! The audacity to lie to us just to get what they want!
DMCI you better work on this or there will be legal implications!
The complaint has been investigated and resolved to the customer's satisfaction.
The company has left an official comment on the complaint.
DMCI Homes
-
Payment/billing issue
Very Poor Customer Service. My agent is also not responsive.

I am complaining since I live abroad and I opened BPI account here in Dubai, UAE. However, my BPI account cannot be added or link under my local bank in Dubai, so I explained to my agent that I had to choose remittance since that is the only way.

And now I have been charged for 3 months late payment fee! This is very disappointing and ripping people's money, DMCI or BPI should consider the situation as it is not in my hands.
Resolved
The complaint has been investigated and resolved to the customer's satisfaction.
The complaint has been investigated and resolved to the customer's satisfaction.
The company has left an official comment on the complaint.
DMCI Homes
-
Penalty and charges
One of our check payment was not accepted by the bank. So we try to contact dmci on how we can pay via bank transfer as we are oversea. We try to call their office as per website instuctions and email a lot of people. We received an automatic respond from their remedial team email on jan18 2021 that they will get in touch with us. We received the response Jan 29 2021 (FRIDAY) on the process. We do the bank transfer AND THEY receive the payment feb 2 2021. Back to the present day when we are finalizing all pending payments. They say we have unpaid penalty since due date is jan 29 and they received the payment on feb 2. We exhausted all means to contact them and they only respond on the exact due date for them to have penalize us.is collecting more penalty money one of dmci KPI?

Project: celandine balintawak
Desired outcome: Cancel the penalty and charges
Resolved
The complaint has been investigated and resolved to the customer's satisfaction.
The complaint has been investigated and resolved to the customer's satisfaction.
The company has left an official comment on the complaint.
This review was chosen algorithmically as the most valued customer feedback.
Hi, good day. I woke up this morning looked at my window and saw the beautiful sun. So after the gloomy season I decided to sunbathe by the pool during this ecq but then while I was in the middle of my sunbathing 3 GUARDS came to me telling me that it is not allowed to stay in the country club area due to ecq shit. I told them how about the people that...
Read full review
The complaint has been investigated and resolved to the customer's satisfaction.
The company has left an official comment on the complaint.
DMCI Homes
-
Billlihg Issue and overall service
They don't have a CRM that keeps records of their customer transactions, and even if I have been to their head office more than twenty ties, they still want me to elucidate the entire history of my complaint and they ask me for the same documents . Customer services team members are not calibrated. If a diferent team member handle your concern, he will ask for a different set of requirement from previous perso. And evernthough you have already submitted those documents, chaces are he will still ask it. Their entire processing system is too slow, and when they cannot provide us a correct procedure at an alloted time, they will penalize their customer for something out of their inaction. Their billing system is too messed up, we have been charged twice(as of this writing) and may perhaps will be double charged in the future.
Desired outcome: Fix their billing system and implement a CRM
Resolved
The complaint has been investigated and resolved to the customer's satisfaction.
DMCI Homes
-
Condo - Overcharging Fees
Condo buyers are only supposed to pay a pro-rated amount of the RPT. However, they are charging customers the full amount regardless of when the customer moved in. Customer service is difficult to reach. Their hotline 8555 7700 is always busy. They do not have enough customer service manpower. They also take months to reply to emails. Once, you buy, you cannot reach their customer service.
Desired outcome: Reversal of Overcharges
DMCI Homes
-
Complaining about the refunds
Filed my back out letter last July 2020, up to now, I haven't receive my refunds, i've been calling the no. That was sent to me but cannot be reached, need to go tru operator to talk to the treasury but still told me that theres no check for refund under my name. I thought its only 30-45 days for the redunds? How come it took you almost a year and yet no refunds check yet?
Desired outcome: I want to get my refunds ASAP
DMCI Homes
-
Leasing department - getting clients of owners in flair
I am a condo unit owner. I noticed that my clients are being targeted by your leasing department. I think that is not fair.

Why are they calling my clients and getting my prospective renters? Luring them to go through your Leasing Department. Not fair at all.

This is happening in Flair.

DMCI please resolve and have some respect for condo owners
Desired outcome: Stop your leasing agents from getting condo unit owners clients
DMCI Homes
-
Torre de Manila parking cabinet falling down and damage my car
2 week ago, my car parking in the torre de Manila 547 my owner. Beside my parking slot have 2 storage cabinet. Since the cabinet installing not well. After the typhoon day, the cabinet falling down and damage my car.
When I complain to the property management office. They said will assist me to follow up the insurance and claim for repair my car. But after 2 week still no feel back. Then I chase them again about that. They said the property of the insurance is not covering due typhoon and this kind of accident. Then suggest me to claim my own insurance.
My complain is
1, they didn't instant to follow my issue.
2, why I paid the insurance for property command are every year but it's not cover?
3, per Toyota information, when I bring my car to repair. It might take 3-5 working days. I request P10k for my compensation because I don't have car to use.
DMCI Homes
-
Unit Reservation Price Discrepancy
On September 6 2020, I have informed my agent regarding my intent to reserve a Two-Bedroom unit at Satori Residences (Amani Building Unit 1118). She forwarded the registration link to me which I filled out right away. On September 7 2020 around 9:30 AM, I took a screenshot of the desired unit with the Listed Price which I agreed on amounting to Php 5, 931, 000.00. At exactly 9:34 AM, I have successfully submitted a Unit Holding Request with ID: HLD0129403 and have received a Holding Confirmation Email from [email protected] I filled out an online reservation form, reserved and successfully paid for the reservation fee amounting to Php 20, 000.00 on the same day at 11:34 PM.

The following day, my agent informed me that my co-buyer, needed to fill out a reservation form as well and that we needed to submit scanned copies of valid IDs and signature specimens. I confirmed the details that we needed to fill out but I was informed that according to the DMCI Broker Coordinator, there was a price increase on the unit that I reserved. I asked to be in contact directly with said Broker Coordinator so I could settle this issue.

I was in disbelief upon hearing this because of the following:

a. She stated that the unit has a Service Area which is still not part of the List Price on the website - to which is not true because according to the Holding Confirmation Email that I received, I have the following properties included:
• SAT-OOA-C-11018 - Unit with Php 18, 000 Reservation Amount
• SAT-00A-S-RD127 - Service Area with Php 2, 000 Reservation Amount
I believe this states that I have already paid for the Unit and the Service Area which contradicts with her statement above
b. There was a price increase because the desired unit is located on the Atrium Floor - to which I said that it was one of the reasons why I chose that specific unit & I was informed beforehand by my agent that the List Price for this unit is in fact Php 5, 931, 000.00 and not Php 6, 181, 000.00.
c. I have a screenshot of the Unit Details with its List Price and it's not at Php 6.1M.
d. I called the DMCI Customer Service Hotline on September 10 to ask if they can assist me on this and the representative informed me that prices might increase daily - which should not be applicable to me because I did my part and held, reserved and paid for the reservation fee in less than 24 hours.
e. There is an issue on the price discrepancy on the Price Increase Memo vs. the DMCI Holding Website - which is beyond my control as a paying client because the only List Price that I would be able to see upon holding the unit is the one listed on your website which amounts to Php 5.9M and not Php 6.1M. I was only told on September 9 that the price increase has been in effect since July 16 2020. Had I known prior to settling the reservation fee, I wouldn't have pushed through with this transaction because the increase is beyond my desired price range. Furthermore, since the price increase has been in effect since July 2020, it's been almost two months after and still, there is a price discrepancy on the website and the memo so the pricelist is definitely misleading on our part.

I was offered to either refund the reservation fee or to change the unit but unfortunately, neither option is amenable to me because we have done our part as paying clients. I am trying so much to understand the situation but I am extremely firm with keeping Unit 1118 based on the price that I agreed on. I have reviewed the Presidential Decree No. 957 also known as Subdivision and Condominium Buyer's Protective Decree which has detailed information about misleading, incorrect, inadequate or incomplete sales on prospective buyers which I believe is what is unfortunately happening with this transaction.

Because of this incident, I am hoping that you can find a way to retain the list price of my desired unit. Hoping to hear from your office regarding this issue soon so we can finalize the needed requirements and progress with this transaction.
DMCI Homes
-
Sun loungers at the swimming pool
I have a unit in the Rosewood Pointe and i love to sunbathe, but now for nearly one year all the sun lounger beds have been removed and people are using the cement floor for that purpose. The PMO office have been telling me for more than a year that the maintenance team are repairing them, but so far nothing has happened, only promises. There isn't even a place where someone can put his towel or hand luggage. We pay our association dues and the bills for the common area, but so far despite many complaints from the residents, no action has been taken to resolve the problem.
This review was chosen algorithmically as the most valued customer feedback.
I am dr. Joey quines, owner of unit chi 211. I've been one of your tenants since 2011. Never have I complained regarding your regulations until now.. I have a balikbayan friends whom I have never met for so many years and wants to visit me at my unit. They came at around 11 pm but unfortunately I was outside having dinner. I asked them that they could go to...
Read full review
We are here to help
16 years' experience in successful complaint resolution
Each complaint is handled individually by highly qualified experts
Honest and unbiased reviews
Last but not least, all our services are absolutely free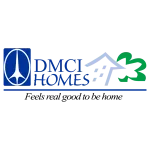 DMCI Homes contacts