Discovery Health Medical Aid complaints
196
Discovery Health Medical Aid
-
discovery medical aid
Hi

I have an issue with discovery medical aid where i am waiting for 4 days plus for the standards department to get back to me regarding my hospital admission which is taking too long for this to happen... I am in need of a procedure that needs to be done, no one cares and when you call them no one knows nothing! I am frustrated and cannot wait upon them
This review was chosen algorithmically as the most valued customer feedback.
Unfair cancellation of medical aid and unauthorized debit oders On the 2nd of may i was admitted through the ER with severe abdominal pain. After tests they saw i had a highly infected gall bladder with numerous gall stones. The doctor told me he had to remove my gall bladder via laparoscopic cholecystectomy as it is life threating. A week after my surgery...
Read full review of Discovery Health Medical Aid
This review was chosen algorithmically as the most valued customer feedback.
We experienced the lowest of the worst Discovery customer experience today at Flora clinic when we tried to get my wife admitted into the hospital. There is Discovery employee on the premises (who goes by the name of Gwen) who apparently must authorise every admission. We were referred to the hospital by our GP, to get my wife admitted. We get to the...
Read full review of Discovery Health Medical Aid
Discovery Health Medical Aid
-
To get my money back asap
In February I submitted a claim and attached to the service provider's invoice, was proof of payment made myself. The claims department failed to register that I had paid the account directly to the Service Provider and reimbursed the Service Provider and not myself.

After advising the Service Provider of the situation, they contacted Discovery and were told that they would reverse the payment and reimburse me. Nothing has happened. On following up this week, eventually I get an email from the Claims Adjustment department, requesting the proof of payment. This I immediately emailed to the address provided. I get a fairly quick reply, saying that nothing can be done until they get the claim!

The idiots employed by Discovery are worse than useless. I am at my wits end with them and will probably look for a new medical aid company.
Discovery Health Medical Aid
-
constant phone calls to my cell phone
These people call my cell phone every day. How do I get this to stop I've blocked every call they call me from. There is nothing on there calls about removing you from their call list. Even when I wait for someone to pick up they don't and just hang up on you when you request them to stop calling.
I've received calls today and yesterday from them: 01/04/2022, from [protected]. 01/03/2022, from [protected]. I don't have the rest of the numbers
Desired outcome: Stop these calls from coming to me
Jan 04, 2022
11:44 am EST
These people have called me every day and there is no way of getting them to remove from their call list. I've block every number they call me from
Discovery Health Medical Aid
-
Discovery overall poor service - Discovery really is just a shopping basket!!
To whom it my concern,

My Grandmother has been a loyal customer of Discovery medical aid for decades... She has always sung the praises of Discovery, regardless of what my opinion is and always will be of Discovery.

Her name is Philippina Susanna Verster, she was always on the top plan with Discovery due to her pre existing conditions. She was forced to down grade her plan based purely on finances. This plan is so incredibly expensive and yes, it covers her hospital stays up to 200% (I stand to be corrected here) but she is on a boat load of medication which she needs to pay R1912, 60 to obtain all her chronic medication monthly. She simply can't afford it... All of her pension fund was taken from her and she only receives the R1900 from Sassa.

For many month's now she has opted not to take the pain medication as it is R600 per month. She has recently been diagnosed with stage 4a lung cancer and she is in constant tremendous pain, but she pushes through the pain because the pain medication is simply not affordable.

This is where my confusion and frustration comes in with this ridiculously over priced, below average medical aid - You should be ashamed of yourselves, Hiking your prices constantly but not improving on your product, customers service or being transparent on what the company offers.

It really is true what they say, Discovery is a shopping basket with zero accountability, responsibility, loyalty or fairness being given to their customers/clients. I have been contemplating on how to go about this situation with the "oh so great Discover medical aid" because I tried phoning to speak to an actual person but I will be damned, 80% of your staff I encountered was so unhelpful, did not respond accurately and barely knew your products - this is UNACEPTABLE! For your very over priced schemes one would thing that your staff would at least be competent or resourceful but instead it was a full on game of "let me transfer you to the correct department" And guess what Discovery, I never got to speak to the correct people, 10/10 for your horrendous customer run around.

My question to the big corporate suites is, how will you be accommodating my incredibly loyal Grandmother with her current problem regarding her CHRONIC medication and make her last few months easy, happy, stress free before she succumbs to her death sentence by the big "C"

I sincerely hope a response will be given asap and not weeks or months later because I will definitely be lodging a complaint with your head office in the US, as well as writing some pretty factual blogs, twitter posts, Instagram and Facebook posts, #DiscoveryFeesMustFall

Please me on [protected] for any further info or questions.

Regards,

#DiscoveryFeesMustFall
Desired outcome: Ensure my grandmothers medication gets put on a chronic script where she does not have to pay R2000 a month
Discovery Health Medical Aid
-
No one acknowledging my emails
My membership no is [protected] and since 24th June I have requested acknowledgement of a bill that I have paid for to be included for Income Tax purposes but NO-one is replying to me ( I am not talking about the automated answer) I have not received any statment showing that I have submitted this bill on my profile - surely 3 months later this is ?
MI Olsen
Desired outcome: A human being to respond to me
Discovery Health Medical Aid
-
Service
Evening, lodging complaint. Name Darryll van Wyk, have had my medical aid 4 over 17 years with Discovery. I was dismissed unfairly from Hulamin and sitting with Ccma currently. What im offended that the medical aid policy was cancelled by the business yet the medical aid belongs to me and I was not notified at all by discovery. I am chronic and now have no access to any medication and I have savings that is valued at over R55000. I was not even given the option to take a reduced package. I want answers as no email, no telephone call nothing and thn I get your personel over the line thay says if im reinstated thn I will have to pay late joining fee now. I will report this to Hello Peter as I am disgusted currently with your service

Telephone [protected] mad as hell currently as hve no access to my medication needed now..
Desired outcome: Want feedback ASAP
Discovery Health Medical Aid
-
Tax certificate for my dependent mother
I am solely responsible for all my mothers expenses including her medical aid. She is the main member ([protected]) but I pay the monthly contributions through my bank. I need the tax certificate for my tax return. I am unable to access her online Discovery profile, I am unable to speak to a consultant at Discovery health, I am unable to visit offices of Discovery. I am totally unhappy about the personal service (non-existent) of Discovery health. The Bot cant help, whats app cant help.

Is there any person that still works for their customer care centre?

Regards
Angela Parkinson
[protected]@rusmar.co.za
[protected]
Desired outcome: To receive my mother's tax certificate and to sort out her online profile.
This review was chosen algorithmically as the most valued customer feedback.
Good day, I need assistance with Discovery Medical Aid. I have send the below complaint via email on the 26 July 2021, and I received an auto reply email that they will attend to my query within 1 day. To date I haven't heard anything from Discovery regarding my complaint. Below is my complaint to Discovery. "I have joined Discovery Medical Aid on 01...
Read full review of Discovery Health Medical Aid
Discovery Health Medical Aid
-
Discovery savings plan payment not received
I cancelled my cover with Discovery a few months ago and was told that the savings would be paid out on the 17 June. Only after I had called to find out what was happening. Still no pay out.
When I call the line either goes dead or I get a very lovely consultant talk to me and then transfer my call to... somewhere... and then the call goes dead. Please help.
Desired outcome: Medical savings payout
Discovery Health Medical Aid
-
Doctor prescription appointments
I find it appalling that a Medical Aid can force a pensioner, who is struggling to come out each month, to have to pay for a Doctors appointment, when all they require, as dictated by the medical aid, is a copy of their current prescription.
Do those that make these RULES, even consider the patient? Why introduce this senseless rule and make the patients life more difficult when there must be other ways to control those who would abuse the facility. My wife and I must now pay +- R1200.00 instead of R120.00 to get a copy of our prescription! ! !
Is this fair on a person who has been a member for 35 odd years?
An answer will be appreciated.

DJ van Heerden - [protected]
Desired outcome: A repeat prescription @ R60.00, not have to make an appointment @ R1200.00.
This review was chosen algorithmically as the most valued customer feedback.
I am long-standing member and my ID number has changed after 1994. As with most ID's the last three digits changed. My ID on your system is still the old one. How do I change it? I can only get compatibilty with Covid-19 vacination with my new ID since this registered with the Department of Health.
Read full review of Discovery Health Medical Aid
Discovery Health Medical Aid
-
Savings
I have been paying off my savings accounts since closing my account in 2017 - thats 3 years of paying it off, I have no way of tracking what's been paid up to date and what's still owing. I have been on hold to speak to someone multiple times and just don't seem to be getting anywhere.

If you could please have someone address my issue at your earliest convenience, that would be great.

Thank you
Desired outcome: To receive a statement of my payments
This review was chosen algorithmically as the most valued customer feedback.
On the 8 February 2021 Nicole Traut came to see me at my work in Centurion regarding Discovery Health Medical Scheme. She was very helpful and kind. I had signed all document and queries she needed from me. On the 12 February 2021 she notify me that her family has mild covid symptons and will contact me soon. 18 February 2021 I ask her to give me feedback...
Read full review of Discovery Health Medical Aid
Discovery Health Medical Aid
-
Could they at least answer their phones???
They do not even answer their phones! After 5 failed attempts, and 5 different phone no.s (all of whom, apparently, do not exist), I was put on hold, before being given some women complaining about being busy and asking me to leave a message. But the message box was full. So still no customer care or service. We pay you a damned fortune, Discovery, for very little benefit. So up your game!
Desired outcome: Apology, and sort out their mess!
This review was chosen algorithmically as the most valued customer feedback.
Recently applied for 2 x investments with Discovery Vitality health medical aid. It was done on the investments and to no avail. No response from Discovery. I stated my area as requested Bryanston Johannesburg South Africa. Should I take my business elsewhere, there are many other Companies that would be eager to take my business.
Read full review of Discovery Health Medical Aid
This review was chosen algorithmically as the most valued customer feedback.
Good Morning I signed up with Discovery in September 2020, the underwriters diagnosed me with renal/ kidney disease as it showed red flags on a pathology report, a actual doctor with a medical degree has not diagnosed me with any of those conditions other that my thyroid. I requested a refund as I cancelled, I was refunded 1 month and paid two now...
Read full review of Discovery Health Medical Aid
Discovery Health Medical Aid
-
Surgery authorization
Hi

My gp doctor has referred my daughter to a specialist he was monitoring a growth in her breast for the last 2 years unfortunately it has grown, which the specialist also agree that it needs to be removed discovery on the other hand does not believe it needs to be removed unless an biopsy says its cancerous and my medical plan does not cover this code what must we still do to convince these people that the patients health comes first she is 19 years old, if I was on a bigger plan then they would authorize should it not be the other way where the patients health and well being overrides these codes
Discovery Health Medical Aid
-
Scheme
Membership no [protected]
Ref no [protected]

I am beyond angry with the service received from your banking details department.

I have been trying for a month to get my banking details changed.

I, my partner noel whitehead and our h r department have sent through all the relevant documents... Not just once but half a dozen times, all I get is more and more emails requesting the documents.

Do I have to get in my car and take a drive to the cape and give it to them in their hands.?

Can someone in your organization please show these people how to download attachments from an email as they are obviously incapable.

Please sort this out asap as it is already the 3rd today and the debit should have gone off on the 1st.
We are here to help
16 years' experience in successful complaint resolution
Each complaint is handled individually by highly qualified experts
Honest and unbiased reviews
Last but not least, all our services are absolutely free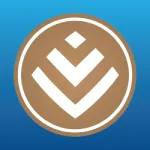 Discovery Health Medical Aid contacts