CarFlexi
-
Extra charged "Damage Excess Protection" does not exist!
voucher: CFFE5D4F

damage claim: 5886258

Claim date: 8.11.2021

solution: pay the claim as outlined

It's now more than 7 months ago that the claim for the excess of €1,600.- charged by the Maltese CityGo local rental company was reported. The car was parked on a public road and the driver door got damaged during night.

I would like to inform other people out there, that CarFlexi is not really providing the "Damage Excess Protection" as described during the booking process.

Since I reported the claim CarFlexi asked every 1-2 month for something else without paying anything so far!

23.11.21: Carflexi claims that they are overloaded with requests and that their claims department will contact me soon.

03.12.21: Carflexi is starting to ask questions which were reported before (date of incident, reporting the damage to CityGo and now they are asking for a police report. In the original version downloaded about "Theft & Damage Excess Protection" was not listed that you have to see the police in case of a damage without an other car.

31.12.21: Carflexi is now asking again for the date and a description of the damage and an estimate repair invoice ?

--> how could I from Germany manage a repair place in Malta or CityGo to do this?

--> on Febr. 11th I sent the Maltese Police Report to Carflexi

--> on March 12th I ask again Carflexi to settle the open €1,600.-

14.03.22: Carflexi states, that they can't resolve the claim because CityGo charged €1,600.- for a small damage on the door which seem to much. In order to proceed with the claim they need from CityGo in Malta a detailed repair invoice.

--> I contact Maltese CityGo and tell them about it. Of course CityGo describes the door damage as big and sees the €1,600.- charged as justified.

--> I ask CityGo to send an repair invoice to Carflexi..they claim they have done this already.

--> on May 6th I send the repair invoice #189474 from KWL Repair Centre (Maltese car repair) to Carflexi and ask to settle the invoice

06.05.2022: Carflexi states that they are dealing with this and I should stay patient

--> this was 6 months after filling in the claim

--> no where is written that you have to manage the repair of the car in the country you rented it... and if the local car rental provider charged to much, you will not be paid :-(

I am so disappointed and sad at the same time . The extra paid damage excess protection was more than € 300.- ...

And now, nothing was settled. Even so providing all the required infomration.
Desired outcome: settle the open claim
CarFlexi
-
Car rental
Hello I had originally reserved a car through carflexi and had made a down payment of close to 300 dollars on may 5th 2022 when I had arrived to the car rental agency and proceeded to finish payment they made me aware that the card was declining which I then continued to call my bank while on speaker phone infront of the rep at the agency explained the situation and told us to try again while they were on the line my bank also informed us that neither the country or the car rental place had any sort of block with my bank nor vice versa, we tried the payment again and my bank let us know they see the payment but it was the car rental agency who was blocking the payment. I had contacted carflexi to try and get the payment refunded which they responded with saying the rep at the agency told them that my bank was refusing payment which wasn't the case.

Thank you in advance, my email is [email protected]
Desired outcome: Unsolved
CarFlexi
-
car hire
i booked a hire car for Spain, on the carflexi booking it said what is included and there 1st in the list was out of hours with a big green tick next to it, i thought that's handy as we were arriving late so i would save on the 40 Euros charge, at the hirers desk in Spain "Record go" charged me 40 Euros for out of hours, I showed him the paper work from carflexi and he shrugged his shoulders and said to claim it back from carflexi, when back in England i challenged carflexi on this and they just did not want to know email after email they got fed up and pulled the plug on me , was this false advertising ? just do not go near them you think your saving but in the end you don't, and you get appalling customer service.
Desired outcome: 40 euro refund
CarFlexi
-
Refund of overcharged rental
Dear Sir/Madam

I placed an enquiry via your website last week but have not yet had a reply. Regarding the above booking from 11/5/22 to 23/5/22 - we were advised by yourselves (via the booking e-voucher below CFAA3223) than following our deposit paid last year, there would be USD 775.27 to pay. However the Fox Rental representative said we had to pay USD 947.43 plus another USD 150.00 as security deposit. I had no problem paying the USD 150 as that is refundable but no one can explain why I had to pay USD 947.43 instead of USD 775.27 as quoted by yourselves.

Please can you urgently look into this and arrange for the refund via Fox Rental. I have just returned the car at Austin airport and the Fox employee said we had to contact yourselves even though they are the ones that overcharged us. We explicitly said we didn't want any added extras.

Would appreciate your urgent help with this.

Evidence of amount paid below.

Thanks

Steve West
Desired outcome: Refund of over charge = USD 172.16
CarFlexi
-
Cf585558
Booked a rental car for 18th May for 7 days. Wanted to change the number of days, but it would not let me do any amendments. It would not let me cancel it either, but reception at hotel phoned and cancelled it for me, within the cancellation period. I then booked a car for the amended period, where I had to pay ANOTHER deposit. When car was delivered, I was told the car hire was through a different company, and I would have to contact car flexi. It is proving difficult to contact them. Phone numbers are non existent (don't know how reception got the number...) . I have sent 2 e mails now, and had no response. I want my deposit back!
Desired outcome: Refund for deposit paid £57+
CarFlexi
-
No Refund for not provided service! CarFlexi booking CFF22E4E
Made a deposit for an automatic in St Marteen. When I got there they didn't have the car that I reserved and try to give me a small manual piece of junk! I asked the guy to refund me my money, but that of course didn't happen otherwise I wouldn't be starting this! - Let the games begin!

After writing and complaining to car flexi, they told me that I would need to be patient until they hear back from the location, who wouldn't respond back and 2 months later I get an email saying this: (lying Scammers)

Thank you for your patience on your matter.

AUTOUNION sincerely apologizes for their late reply and any inconvenience caused to you.

As being advised by their rental branch the great majority of their fleet in Saint Martin is automatic vehicles.

In addition to that they do not have smaller manual vehicles than the category booked.

Consequently it is highly unlikely that you had been offered a smaller manual vehicle.

Regrettably the online payment cannot be refunded in this case.

Kind Regards

Tati O.

Customer service Team
Desired outcome: Give me back my money
This review was chosen algorithmically as the most valued customer feedback.
I would like to cancel this booking and ask for a full refund. booking CF355D08 Unknown to me at the time of the booking a family member is going to be travelling up to George. We will be getting a lift with them. Paymnet was made today at (22/02/2022) at 9h45 with EBS debit card. Booking Details: Driver's name: Pierre Briers Drivers Age at Rental...
Read full review of CarFlexi
CarFlexi
-
Car Hire
I hired a car through Carflexi in Aberdeen (UK) on 17th October.
CarFlexi had sublet this hire to EasiRent
Upon arrival in Aberdeen, we were delayed in collecting our luggage by 1 hour.
Upon leaving the airport terminal building, we searched for the rental company CarFlexi had appointed to supply our car- EasiR ent
This company "EasiRent " did not have an office at Aberdeen Airport.
They did not have a hire desk.They did not have any staff at the Airport.
Eventually we were guided to a phone in a Hotel passage, that connected you to an EasiRent employee.
This employee was totally unaware of our Car Hire.
He wanted me to fill in all the necesaary forms, provide copies of my Drivers License, Credit Card and Proof of Address on my Phone !
An hour later he told me i had to wait whilst he located me a car !
At this point i gave up !
Carflexi have take R1948.55 (South African Rand ) from my credit card for no reason.
This hire did not happen, and it cost be time and a huge amount of frustration.
I want my money back,
Desired outcome: Full refund of money removed from my card (R1948.55)
CarFlexi
-
Wynajem samochodu na lotnisku w palermo w interrent
Voucher CF5A3B2B, paragon 5311355, pobrano 90, 13 EUR
Wynajem nie doszedł do skutku, na lotnisku w Palermo 25.11.2021 nie chciano akceptować mojej karty ani karty kredytowej mojej żony, uiszczenie kaucji gotówką też nie brano pod uwagę, z powodu dużej kolejki do okienka, zbyto mnie i odesłano do innej wypożyczalni. Straciłem czas i nerwy.
Proszę o zwrot przedpłaconej kwoty 90, 13 EUR na moje konto.
Zbigniew Buła
Desired outcome: zwrot wpłaconych pieniędzy
CarFlexi
-
Insurance - full coverage but still had to pay 350 euro to thrifty
My booking was in Rhodos 16-23.10.2021 with N0: CFF8DF2C and confirmation: GR400422395

I had for this renting a full insurance but still had to pay 350 Euro for some small damage on one wheel. The provider Thirfty said that I will get back the 350 Euro from CarFlexi but nothing has been re - embursed yet.
I have all supporting documents and need to know where I can send the scanned pdf file. Let me know how I can get the 350 Euro back - small money but too much hassle for getting back this.
Regards.
Bo Österman
Desired outcome: Need to get back the 350 euro which will be covered by insurance
CarFlexi
-
Car rental
Complete rip off! When I picked up the car in Malaga, I was informed I needed to pay a deposit and it would be reimbursed. Coming home I found out that more money was deducted from my creditcard and after contact I found out that I had paid for additional insurance, without any information! Also I paid additional tank service, while I delivered the car back with a full gas tank and the desk actually signed off for it. Now Carflexi is not doing anything with my complaint and claim that they are only a middle man and an agency and instead of providing proof ask me to give reverse proof. Never again with this scam!
Desired outcome: That I only pay the agreed amount of 144 euro
CarFlexi
-
No claim request handling - refund Excess Payment
Voucher #: CFFE5D4F
The car got returned to the Maltese provider CityGo on Tuesday Nov. 9th. The car got damaged. CityGo charged the excess of € 1600.- plus a € 75.- handling fee.
On Monday Nov. 8th and on Nov. 10th. I sent already 2 x requests through the WebPortal. The returned car was insured against "Theft & Damage Excess Protection".
On Nov. 10th I called on the Greece CarFlexi number and the agent guaranteed me, that my request will be processed. So far nothing happened.

What's the process? Why is nobody contacting me? I paid the extra insurance to be covered in case of a damage.
Desired outcome: Get the charged excess refunded
CarFlexi
-
Car rent undone
Booked a rental car for 6-20 November 2020 in Cancun. Assigned pick up from Cancun City Office. Arriving to the rental car station today, I got a feedback that:

1. They didn't have full information about my booking
2. The car would supposedly be at the airport, not at the city where it was agreed
3. There was no car available for us as they didn't have my details because of some system error
4. They didn't know anything about the prepayment I already did
5. I didn't get any solution from Carflexi (the phone number at the webpage was not connecting) nor from Adocar (company, where the rental car was supposed to come), so I needed to get a totally new car rent as I had my plans already made to leave Cancun. Which means I paid double for car rent.

Need to have 239.72 eur refunded for the unused service.
Desired outcome: Prepaid 239.72 eur to be transferred back to my bank account as I didn't get to use your service and needed to find other solution.
CarFlexi
-
Complaint about withdrawing a sum of money from my account
My name is Doru Zahiu
On October 17, your company took 63.45 euros from my account.
Why did they take this money out of my account?
Also the Centauro rental company took my money for fuel, although I brought the car with more fuel than I received.
Excuse me, but from a rental value of 105 euros found on your site, I ended up paying 280 euros.
Waiting for your answer .
This review was chosen algorithmically as the most valued customer feedback.
Date incident: 21-10-3 Date e-mail :21-11-2 Voucher #: CFCF3C13 Bill #5237702 Sent e-mail: to A_Carflexi_Customers Dear Sirs, I am requesting a refund of the 111.66 Euros charged to my account for an unsolicited service. I booked a car rental at Barcelona airport with Sixt and I did not ask for any additional service that would justify the payment of...
Read full review of CarFlexi
CarFlexi
-
car rent
I rented a car via CarFlex. The rent included out-of-hours charge and it was written on the voucher. However at the rental desk I was told that the charge was not included and charged 40 euros. I wrote to the rental company and was told that CarFlex did not pay them for this charge.

I have sent 3 emails to CarFlex about it, got no reply. I expect a refund of 40 euros

voucher: CF55BAE2
Desired outcome: refund of 40 euros
CarFlexi
-
Car rental
I booked a car through carflexi, and they facilitated the booking then through Europcar. I had to pay a deposit of R519.63 on carflexi's website before they could confirm the booking, but then it was never deducted from the total amount due to Europcar. When i tried to contact them via their website, the link is inactive and the confirmation email i got from them when i booked is a no-reply email address.
The complaint has been investigated and resolved to the customer's satisfaction.
CarFlexi
-
Overcharged for Car rental
You quoted us for R3 722. My father that is 84 years old, were scammed into paying double that for the car he rented. I have proof of the quote. See attachment. He thought he booked at Europcar, but was directed to your service. I think it is really sad and terrible that you did not even respond to my previous email. Pls find the details of the booking in the attachment.
Desired outcome: Pay back the money!
Resolved
Resolved, thank you
CarFlexi
-
Charged for cancelled booking
Car Flexi e-voucher number CF5CAA6F
Car Rental Provider Confirmation Number R1QC2X
7 July 2021

Booked a car from 19-26 July in Dublin, Ireland. Did not use my own credit card and when confirmation was received noted that this would be a problem as card had to be in the name of main driver. Immediately cancelled reservation with the intention of re-booking using my own card. Car hire company were very accommodating, no problem at all. But CAR FLEXI have charged me over 100 euros and are refusing to reimburse saying their system didn't register the cancellation and that I accepted terms and conditions when making the booking which includes obligation for credit card in main drivers name. Appalling customer service.
Desired outcome: Reimbursement
CarFlexi
-
CarFlexi rental with Sixt
Confirmed CarFlexi e-voucher nr.: CF5BD62F - enclosed.
Prepayment to Car Flexi DKK 868, 10 - enclosed.
Facture from Sixt 18.09.2021 DKK 6.487, 43 - enclosed.
Payment to Sixt 23.09.2021 DKK 6.487, 43 - enclosed.

The CarFlexi voucher nr.: CF5BD62F was shown to Sixt upon arrival at Nice Airport. However Sixt could not deliver the car confirmed by CarFlexi.
In stead we had to rent another car.
The prepayment to Car Flexi was not deducted in the Facture from Sixt.
The prepayment to CarFlexi has not yet been refunded.

It looks like CarFlexi is acting on behalf of Sixt witout mandate since the confirmed car rental was not recognized.
I am requesting a refund from CarFlexi of DKK 868, 10.

Peter Posborg
[email protected]
We are here to help
16 years' experience in successful complaint resolution
Each complaint is handled individually by highly qualified experts
Honest and unbiased reviews
Last but not least, all our services are absolutely free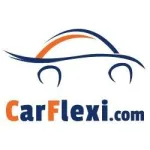 CarFlexi contacts