Schumacher Cargo Logistics Complaints & Reviews
Sort by: Date | Popularity
Used an international mover in UK who outsourced to Schumachers Cargo Logistics, they added thousands of $'s in hidden charges, that I was not informed about, never approved. They are refusing to deliver my belongings until I pay theses invoices. There is a word for this BLACKMAIL, isn't that a federal law here in the USA? Never in my life had to deal with anything so, unprofessional, unorganised, very worried as they have my worldly belonging, and they won't tell me where they are, sure that's also theft, right?
Like many others who have posted complaints here about Schumacher Cargo Logistics in Gardena, CAlifornia, my story is eerily familiar as the stories I read - down to the details- Shipping car with contents Car arriving late Contents not in car Having to pay extra if I want my personal items When contents arrive many are damaged or plain missing Schumacher putting the blame on the "other" agent Me, the client, constantly writing and calling Schumacher and getting no response Finally, in frustration contacting the Better Business Bureau for help BBB is ignored as well, then, after continual writing to...
Hello, My name is Daniel Paul and I would like to expose my complain I cantract schumacher cargo logistics to transport my car from Brooklyn NY, USA to port of Valencia, Spain. The invoice was 1805 $ and was paid in 16 of july 2009.The car arrived in 4 of september 2009(one month later) and they do not release my car if I will not pay app.1500 $ more.
Schumacker Cargo Logisitcs were used by Neptune International to ship our Trailer with a partly restored 1955 Oldsmobile and household goods from L.A. USA to Brisbane Australia. When my husband purchased and paid for the shipping he requested and was given Insurance for the total goods for the sum of $40,000. ** THIS INSURANCE WAS TAKEN OUT BY HIM AT THE TIME OF PAYMENT TO THE REMOVALIST INVOLVED, IN JULY 2007!!!! HOWEVER LATER, WE DISCOVERED ON THE INSURANCE PAPERS SENT TO US THAT ONLY THE OLDSMOBILE WAS ACTUALLY INSURED AND THE ACTUAL DATE OF THE INSURANCE WAS MOVED FROM JULY 2007 ... TO 1ST...
Recently Discussed Complaints
Consumer Tips & Tricks
Worst rating
Subjects of Wide Speculation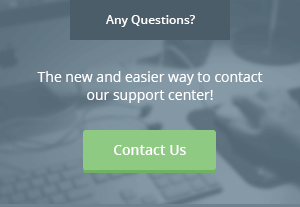 Latest News & Stories
Stay Away
Latest Questions
Latest Groups
Today's Mess-Up Photo