Peachford Hospital Complaints & Reviews
Sort by: Date | Popularity
My 22 y.o. son was admitted to the hospital, under dual diagnosis, he was under suicidal watch along with substance abuse. He had overdosed two days before being admitted to the hospital. He was admitted to the Regional Hospital in Athens, Ga on Tuesday October 3rd around 5 pm. On October around 6 am (according to the Regional staff) he was transferred to Peachford. He waited for 7 hours in the waiting room at Peachford. He called me the day he arrived. He told me that he was being administered Suboxone and he was feeling better. I asked him to sign release of information so I could talk to a...
My father was voluntarily admitted 1013 he is manic depressant schizophrenia . He has had several episodes in his life time and admitted to places such as Laurel wood and formerly known GMHI . This recent admission at peachford Hospital 11/2014 was the worse experience for my father and my family. So called Dr.Dutta was very rude and hateful . My father has had adverse reactions to a medication Halidol which is given intramuscular injection . When we found out that this so called Dr Dutta was prescribing this to my father which was causing him to have violent outburst I called him with...
My son was left in dirty clothes for 32 hours. I did not receive regular contact from the doctors. I was not informed about all the legal ramifications of admitting my son. No medical history was taken. Below is a detailed description of my experience with the hospital. I took my adolescent son in for depression and suicidal thoughts on Monday, April 21 at 5 pm. We waited until 1:30 am Tuesday, April 22 morning to be admitted. The admission was voluntary and not mandatory. Upon admission the following transpired:I was told that I would speak to the doctor once he evaluated my son. NO ONE ever...
My cousin was a patient here and she was discriminated against because of her religious formality. She was there 3 days and wasn't approached until the 3rd day to remove her hijad (Muslim head dress). They were very rude and threatened to move her to the stabilization unit if she did not remove it. Worst of all, they recommended that she put a sheet or a pillow case over her head instead! She was singled- out because of her religion. They could not provide a written policy of this requirement and would not compromise as she is perfectly normal and does not have a severe case. They wanted...
I was just getting over a stomach virus that was sweeping the hospital and two MHA's decided to open mine and a female patients room to be used as a general public restroom when myself and the female patient confronted said MHA's we was told that they could do that without asking for our permission; they then stated that we had no patient rights cause we in their for mental health then after closing our rooms they then proceeded to open two more patients rooms to be used for a public restroom; they also stated they they opened the rooms so they wouldn't be going down the hall...
PeachFord Hospital has the worst staff, they aren't friendly, nice, or overall fit for there job. They don't know how to treat the kids. I'm 14 and I had to be there for 3 days and it was horrible. It was like I was in hell. I knew it wouldn't be a 5 star hotel but this place isn't even 1 star. The beds were like wood, for all I know they could have been. The staff was absolutly rude to all the patients. It was absolutly unbelieveable. It was also very very dirty. I was disgusted at how gross everything looked. The therapy sessions didn't help at all. They would...
They do not let you know what is going on. Talked to the case worker on 5/10/2011 and the doctor was to call and let us know something. As of today 5/13/2011 we have not heard for him. The caseworker left a message saying that he would be release on Monday 5/16/2011. This is a 85 year old man that can't even remember to take his own medicine and thinks he can still drive.
Recently Discussed Complaints
Consumer Tips & Tricks
Worst rating
Subjects of Wide Speculation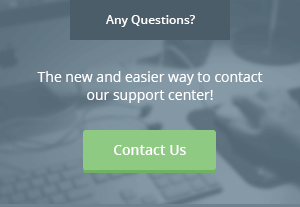 Latest News & Stories
Stay Away
Latest Questions
Latest Groups
Today's Mess-Up Photo