Mycleanpc.com Complaints & Reviews
Sort by: Date | Popularity
I do not want My clean PC to take any more money from my card. they did not do what they said they would do. this is a money scam if they take any more money from me I will turn them in to BBB. there better not be any thing taken again. it is a scam. there product does not work a tech could not help me even over the phone. so therefore taking money from people that they could not help is so unsettling that this could happen to people.
Waste of money. For $40 their software does nothing. In order to activate the software you have to call them and they offer to send you to a "technician" for $199 additional and $14.95 a month for continued service. I ran the scan, paid the $40, refused the technician. Then clicked on fix problems when the software was activated. Took about 50 minutes to do what ever it did. As a test I let it restart the computer, I didn't start any other programs. Let it finish what ever it was doing. Then I said, well if it cleaned my PC I should run the scan again and get 0 errors. Ran the scan and in...
I fell for this stupid gimmick. I am not the most computer literate person in the world, and they had me thinking that my computer was totally screwed up. They talked me into getting the 1 year plan for 250 bucks. Making it sound like it was the best option ever. They were all Americans, and kept telling me things to keep thinking that, like talking about living in LA and the Lakers. If they were real Americans is anyone's guess. Anyway, I let the tech guy do his thing on my computer, I told him what was wrong with it so he could zero in on these issues. He called my phone about 2 hour...
Decided to check out mycleanpc.com after viewing a TV ad. The site advertised the service at $49, so I decided to pass. As I was closing the window, the site offered me a special of $20, which I accepted. A software utility was downloaded to my PC and I received a message that I had to call an 800 number to have the software activated. The 800 number turned out to be a "support technician" who remoted into my PC, ran a CyberDefencer scorecard program, then proceeded to tell me that my computer was in desperate need of cleaning and tuning up by a professional technician and assured me that the...
This is nothing more than a cleverly designed trap to convince folks that their computer is so messed up that they have to pay their fee NOW to get help. Read the reviews (including mine) on www.CCleaner.com This is the only reliable and TOTALLY FREE registry cleaning software. I even included a link to a simple tutorial posted on YouTube on how to use it. Check that out, and STAY AWAY from this new wave of 'registry' and 'PC' cleaning software websites and products!
When I saw that mycleanpc.com advertised from the news i decided to download it when i did i thought i wanted to use it till i seen that they charged i didnt give them any type of information at all not even my name they have a 1800 number i decided to uninstall it well it wont let me uninstall then i tried calling them they said they would have someone contact me and they never did its not a virus but its annoying when i first log on it tells me whats wrong with my computer then it stops i cant uninstall it how can i uninstall or find files so i can uninstall correctly this company dont know jack about uninstalling or fixing the issues
I was sure i was only trying a sample of the service for a one time clean up of my system for a fee of a 1$ i was tricked into ordering a full package at a total cost of $72.10 it would be greatly appreciated to be recredited for this fee. as i have never had this service on my pc. and this fee is a great burden on our family budjet which is why i dont have any of these services. I thank you in advance for your concideration in this matter. Thank you again Dan Nickolai PS. If i could have a phone no too allow me to speak to someone in person i would be greatful thanks again
I purchased an antivirus software from the site for $39.98 because I was having issues with my computer that their software claimed to fix. During the sale process, I read that I would receive an e-mail with pertainant loading information and a receipt. I bought a copy. I did not receive an e-mail and had problems downloading the software. I ended up removing the software from my computer. I tried the process again, hoping to get an e-mail. I paid ANOTHER $39.98 for a second copy. The second copy loaded just fine. I never received an e-mail receipt and figured out how to download it on my own...
Recently Discussed Complaints
Consumer Tips & Tricks
Worst rating
Subjects of Wide Speculation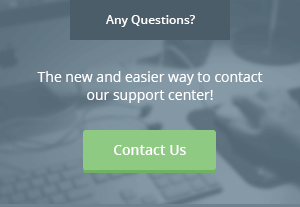 Latest News & Stories
Stay Away
Latest Questions
Latest Groups
Today's Mess-Up Photo