Lasik Plus Complaints & Reviews
Sort by: Date | Popularity
I had my surgery at Lasik Plus in Jacksonville FL 2 months ago. I still cannot see! I understand that is what happens when you have the surgery without a flap but I did not! The person who did my exam was very informative and thorough but when I went back for my surgery the person who said they would be in there with me, was not. I then had my instructions and got 2 different sets from 2 different people and one was the receptionist and she acted like I was a bother for asking her questions. After my surgery I was ushered out like "you're done - now get out - NEXT!" The doctor seemed very...
Had Lasik done with Lasik Plus and it was a disaster. The MD who performed the surgery injured my left eye in some kind of way. My left eye was still hurting weeks later because of that. Also after 4 years of the surgery my left eye was loosing vision also I have to mention that since day 1 after the procedure my left eye never achieve 20/20 or 20/40. I went back to have a revision and hoping for an enhancement because I paid $3, 200 for a surgery and a lifetime plan that covers free enhancements and they ignore me as a customer. They denied the differences in each eye and said it was ok. Then I...
I recently had my 2nd Lasik Treatment done since the first did not take. I found out that day that the Lasik Plus center that I was going to was closing. They did provide follow up care but when I went to my appointment I was turned away by the doctor because she had no file on me. She also told me to make an appointment for the next day at the Lasik Plus location to have a picture taken of my eye. I called and they said I had to be there before 2:30 pm which I could not do the same day as I had to take time off work. I need a notice to my work for time off. I was told that they would have the...
r. Eugene Smith performed wrong surgery on my eye. Even on the day of surgery to correct my eye, by their own Dr. MuMullan-she refused. I ONLY received a check for the cost of difference in surgery. I went to Woodhams Eye Clinic and had surgery corrected. I have statement from Dr. Woodham stating he corrected`visual problems from my previous eye surgery. Dr. Eugene Smith was the only Dr. at the time working at 4 locations. We were like cattle call. I WAS NOT REIMBURSED. I CANNOT BELIEVE DR EUGENE SMITH HAS A AD ON 96 ROCK.
Recently Discussed Complaints
Consumer Tips & Tricks
Worst rating
Subjects of Wide Speculation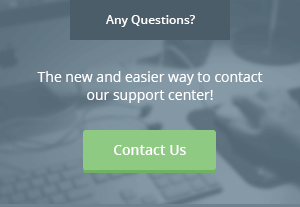 Latest News & Stories
Stay Away
Latest Questions
Latest Groups
Today's Mess-Up Photo