Homebase Complaints & Reviews
Sort by: Date | Popularity
we had visisted the homebase store on the 5/4/2014 to purchase a kitchen, we were browsing for some time and finally selected the one we wanted to purchase were waited for nearly 45 minutes for someone to come and take my order, we were passed by an employee who didn't let us have word in edge ways and walked straight passed us saying she was getting James to help us i thought this was very rude she didn't have 2 minutes to stop to tell us, she was walking while talking to us, we waited for another 40 minutes with nobody coming to help us, the man at the desk was dealing with another...
i paid for a bathroom suite on jan 7th, i was told delivery would be 3 to 4 weeks, i recieved no contact so after 3 weeks i spoke to customer services who told me i would recieve my goods on 7th feb., later that week i rang the main store who were fantastic to me, they tried there there best to sort my pending order but were met with rude and unhelpful customer services.to end my moan i was told that customer S had totaly lied to me and my order would arive on 20th march, this was not good eonough as i had bought my house with no bath, no sink and no toilet so was struggling.so off i drove 25...
Complained about damaged kitchen units which I purchased in October 2007. Homebase took a very long time to answer my letter and then passed it to another department. weeks have gone by, during which time they have denied receipt of two separate letters, despite writing to me to acknowledge receipt of the letters! I have made 19 phone calls over a period of 4 months during which time they have offered me £100 in vouchers which I accepted due to the amount of time this took, but now I have to get the vouchers!! I have been told on 25th Jan, 12th Feb 19th Feb and today 27th Feb that have...
12 hours ago I visited Homebase looking to have 2 pots of paint mixed. I'm still furious! It was 10% off day, and that was what made me decide to go. I had my mother and my 18month old daughter with me. I chose the colours I wanted and waited for the member of staff to finish mixing the paint for another customer. He didn't achknowlege our presence, even after we were stood there with him for at least 10mins with the colour cards in my hand. I then noticed a big button with a sign abouve saying "Were only 2 minutes away, or we'll give you 10% off!" Wishing I'd pressed it...
On 9 Mar 09 I ordered a double cooker from Hombase/Argos. A single cooker was delivered on 18 Mar that was half the price of the model that I ordered and paid for. After calling Homebase back 2 times to explain they finally agreed to letting me pick out something closer to what I wanted and have it delivered. They were suppose to let me keep the original delivered cooker until they delivered the correct one. On 26 Mar they picked up the first delivered cooker and then later I found out the new cooker would not be delivered till 4 days later. Not only does my family of 4 have to do without a...
On 24th September I rang the payment side Argos/Homebase to authorise a payment of £140.92 in full payment as required. When I came to check over the telephone how much I had left in the bank and was adised nothing and the bank and i suspected fraud when a large payment of £1, 409.20 had been removed from the account on 29th September 2008. It was only after the cancellation of my debit card that it appeared an error had been made. When I contacted them they said yes they saw what the error was and they were sorry and would be making a full refund of the difference £1...
Recently Discussed Complaints
Consumer Tips & Tricks
Worst rating
Subjects of Wide Speculation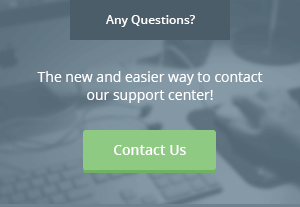 Latest News & Stories
Stay Away
Latest Questions
Latest Groups
Today's Mess-Up Photo