Express Oil Change Complaints & Reviews
Sort by: Date | Popularity
I almost never complain about service. And this might seem kind of trivial, but it is a potentially dangerous situation. The last two times I had my oil changed this winter (2016-2017), the windshield washer fluid they used froze when the temperature went into the upper 20s. If you are driving where salt is used on the roads (I drove north from Huntsville, AL...we don't use salt), you know how fast your windshield can become covered in salt. I complained a couple days ago, and the service technician said "look, the water's blue". It's not the COLOR they add to the water to lower its freezing...
Express oil change in Decatur, Alabama is ripping people off right and left. They told me a lie about my tire could not be repaired and tried to sell me a set of 2 new tires and I said no and I went to my tire man and he told me it was not on the outside wall and he repaired it and showed me where the nail was. That is not the only time they tried to rip me off . They were 400.00 to 500.00 on replacing a simple part. This needs to be taken care of on there rip offs to people . The Decatur Alabama is where people are not paid high salaries and they cannot afford and too many people believe their...
I have a battery that I was manipulated into purchasing 2 1/2 months ago when my car suspiciously would not start after they changed my oil.My car was running fine before that oil change. Anyways, the battery is now bad (tested at more than one part store) and they won't replace or give me my money back and I'm still under warranty. They are telling me I need to bring my car there. I cannot take the car because the battery will not even jump off for me to start the car. I have called the corporate office and waiting on VP to call me back. This is ridiculous. How am I not owed a new...
On 09/11/2014 I took my car on my lunch break to have the oil changed...7 days later the oil light was on in my car. Took it back and was told we can't see where the leak is coming from so we will just put more oil in it and spray some stuff on it to see where the oil leak is coming from. Two days later the oil light is now back on. Took it back was then told it was leaking from the gasket above the starter. Baloney these people are rip off artist and I plan on taking them to small claims court or wherever I need to get my money for taking my car to another mechanic and the 50.00 I paid for the oil change...
this place sucks i used to work there and they do not care about there employees at all all they care about is appearance and making the shop look good. you get ripped off all customers that go there are getting RIPPED OFF the dealership does not even charge as much to do the work they do up there. do your research get a quote from there and take your car to the dealership and get a quote for the same exact service guaranteed it will be cheaper. bottom line do not take your car there unless you want to get ripped off and get low grade parts from auto zone installed on your car with a 300% mark...
I went to Express Oil Change on June 18, 2010 to have my oil changed. While I was there, the mechanic said my husband was behind me. I told him I was not married. I also heard the person in the pit telling someone to leave this area is for employees only. I was told my car would leak oil for a while. I noticed alot ot oil on the ground and a very loud odor of oil. I decided to check under my hood on July 18, 2010 to see what was going on because the problem seem to get worse. They left the cap off of my oil tank and oil is every where. I guess they did not like the fact that I was not married to whoever this man was.
This location changed the oil in the transfer case in my Dura Max Desiel and ruined it, at a cost of 2100.00 dollars. I had oil samples taken to make sure that it was their service work that did the damage. And it came back they were the cause of the damage. I contacted the owner RON CURRIN several times to resolve this situation. And early on in our talks he did agree to tow and service the truck if I would buy the new 1400 dollar part. I refused. At that point he said call his lawyer and would not have any part of trying to resovle the issue. I have filed a claim in small claims court, so we...
On August 4th 2008, I went to Express Oil Change and Service Center at 60 willow lane, McDonough, GA for an oil change. 20 miles after leaving the service center my engine started smoking heavily, the temp needle went to super hot and my check engine light came on. I got off the highway only to find there was no radiator fluid in the radiator. It was bone dry. I was told by another mechanic; I may have engine damage resulting from the lack of fluid. He said they should have checked all the fluids when doing an oil change. I went back to Express Oil Change and Service Center at 60 willow lane...
Recently Discussed Complaints
Consumer Tips & Tricks
Worst rating
Subjects of Wide Speculation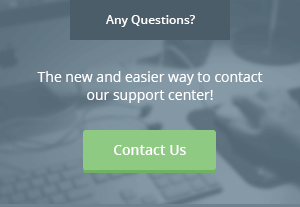 Latest News & Stories
Stay Away
Latest Questions
Latest Groups
Today's Mess-Up Photo