Bounty Paper Towels Complaints & Reviews
Sort by: Date | Popularity
I use Bounty paper towels in my kitchen, camper, pretty much anywhere, and have for years. I was filling up the water bowl for my cat and placed one between the bowl and the place mat beneath. The bowl was a bit wet when I put it down and I left the same paper towel under the bowl for about a week (with the water changed multiple times a day). My poor cat came into the kitchen and was feverishly smelling around the bowl and refused to stay near it. I immediately pulled up the bowl and smelled the paper towel beneath, which reeked of a smell identical to cat urine. Unfortunately the paper towel...
Proctor and Gamble's Bounty Paper Towels give off this horrendous smell once they are wet. I always purchase the 8-pack at Costco, but the last time I did, I started noticing a horrible chemical smell emitting from the wet paper towel. The smell is so bad, that I refuse to use them to wrap veggies in, or even to pat fruit dry. The paper towels ruined a whole stalk of celery to the point where it was inedible. What is going on? I've written the company, only to receive a coupon with no explanation. Has anyone else had this problem???
Sometime during 2010, BOUNTY Paper TOWELS got the NOT SO Bright idea to make the paper towels ONE HALF the size of a regular size paper towel that the consumer has had "forever"! After 20 years?, I am switching to another brand that does not have these tiny little segmented pieces of paper towel. FOR the life of me, WHY???? I end up using TWICE the amount of paper towel to get the real size that I wanted...in the first place! Their strategy is obvious now...using more towels requires the consumer to buy MORE!! BRILLIANT Marketing!!
My complaint is about twice in two weeks CVS has advertised bounty towels in their ads. Today was my second trip to buy Bounty to be told they didn't come in. The clerk asked if I wanted a rain-check. I told her I already had one from two weeks ago. I have travel over 29 miles and feel I might just as well save the money I have spent on gas and buy the Bounty elsewhere and pay the price as it would be cheaper than all this trvel for naught
Recently Discussed Complaints
Consumer Tips & Tricks
Worst rating
Subjects of Wide Speculation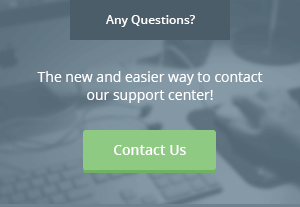 Latest News & Stories
Stay Away
Latest Questions
Latest Groups
Today's Mess-Up Photo