1 Sale a Day Complaints & Reviews
Sort by: Date | Popularity
I ordered a computer on December 11, 2013. They said delivery would take one to two weeks. Perfect it would arrive at Christmas. It is now December 21 and the order still says processing. I have contacted 1 sale a day customer service every day for the last week asking when my order would ship or how I could get a refund so I could purchase this item for Christmas. Every day I get an auto reply which states they have received my email to customer service and that I will receive a response within 1-3 working days. So far that is the only response I have received. I have filed a claim with...
I purchased a Logitech Cordless mouse from 1 Sale a day. The shipping took over 3 weeks and I probably wouldn't have received the item if I hadn't sent 3 emails and insisted they give me an explanation, they apologised and finally sent the item. When I received the mouse it did not work. I wrote them an email back complaining and requesting what action I should take and at the very least they should send me a replacement. It has been a week and no answer to the email. Avoid 1 Sale a Day (http://www.1saleaday.com/), their cheap for a reason.
I've bought items from this company before and slow shipping was worth the wait for a good deal. now they're just charging your card and emailing you a fake USPS tracking number. Avoid this site at all costs. They're just raking in money and not sending out products anymore. I'm sure they'll be closed down eventually and I'm glad that I learned my lesson for only $30.
Wow. I bought 4 items from 1saleaday and I did not have any trouble. Everything was shipped in a timely manner and is what I paid for. How can you complain about the free items when you only pay for shipping. The shipping may be a little high but it is no surprise. I guess I will shop there until something does happen. I have searched some items and they may be cheaper on EBAY or online.
Recently Discussed Complaints
Consumer Tips & Tricks
Worst rating
Subjects of Wide Speculation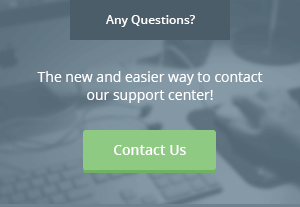 Latest News & Stories
Stay Away
Latest Questions
Latest Groups
Today's Mess-Up Photo