Boutiquefeel complaints
33
Boutiquefeel
-
I did not receive my order. Why is this so difficult?
order number [protected] SKU RZ 8816-nu-L-boutique

Irene Strause

754 220th St

Pasadena, MD 21122

[protected]@yahoo.com

Received e-mail that it was being sent. I have never received it please cntact me by e-mail asap.
Desired outcome: I would like to know if this order will be delivered and when, Thank you
Boutiquefeel
-
Failing to supply goods ordered and paid for
Five items of clothes ordered in April 2021. Eleven months on only one item has been received. After many attempts to chase the orders I gave up assuming the company had either gone bust or I had been victim of online fraud. However I was to suddenly get emails from them offering me a 10% reduction on further purchases. They also constantly advertise on social media.

They now acknowledge my emails but make various excuses 1. my order was made too long ago or my complaint is with the shipping company (even though I have no idea who the shipping company is or I should have kept in touch ( I tried but was ignored) in fact it is anyone's fault but theirs. The fact remains they have my money and have failed to supply the products.
Desired outcome: I would like the goods ordered or my money refunded
Boutiquefeel
-
Lingerie
Not as advertised. Poor service. Did not fit. Move on.

I purchased a large as per the sizing chart but the size of this item was not as advertised and will not fit anyone over 5' 4" as the torso length is far too short. Extremely disappointed and no opportunity to exchange or receive a refund even though it has never been worn. I inquired directly with Boutiquefeel about this and they are not interested in helping at all.
I will not purchase from them again as there is no recourse for mis-sized items. This is not a way to build trust with customers as you can't have any confidence that you will be able to use what you have purchased.
Their system of rating items will only allow you to choose a minimum of 3 stars so beware of the false star advertising. My actual star rating of the product and service is 1 out of 5.
Use my experience as an example. Do not purchase from this company. There are many others that are much better.
This review was chosen algorithmically as the most valued customer feedback.
I have been attempting to return my purchase for a refund since Oct 4th 2021, everyday for the past 2 weeks I have had back and forth exchanges. All I get is the run around. I am sending my purchase back for various issues, ranging from Overall sizing, not matching photo, to just not liking the item. I filled out my return as required, The response I got...
Read full review of Boutiquefeel
Boutiquefeel
-
Clothing
Absolute worst service ever. I returned my items, provided proof of return. And because the weight of the package isn't noted on the US Postal Service receipt, both Leyla and Shirley are refusing to complete the refund. EVENTHOUGH they are in possession of the returned items. ABSOLUTE worst store to buy from. Weight being indicated on USPS receipt is for purposes of expediting the refund.

return was sent to: 13500 Marlay Ave Fontana CA 92337
This review was chosen algorithmically as the most valued customer feedback.
Harassing unsolicited Emails. Not interested Leave me atone
Read full review of Boutiquefeel
Boutiquefeel
-
Clothing
I purchased over $200.00 of garments. I contacted Boutiquefeel and was told to document articles, send the list to them and they would get back in touch. Well, not only does the phone go unanswered for over two weeks but they will not respond to the message with the garments listed.
It's a trick as they only give you 30 days to return but tell you not to return to the address listed.
Where do I return to? I don't think they will give me credit even if they received the items.
This is my first and last purchase from them.
Scammers

Rhonda Suber
[protected]
Desired outcome: I want a refund and I want to return these items
Boutiquefeel
-
You don't deserve even a half a star
If I could give zero stars I would. This is the worst place to order from. STAY AWAY. I ordered clothes almost $200 a month ago and they still haven't been shipped, I asked for a full refund and to cancel my order and they asked for me to be patient. Who says that? Order from shein this place sucks and a waste of money. If you call they won't answer. When you say you want to cancel again after they tell you to be patient they don't answer as well. This website is a SCAM.
Desired outcome: Give my money
Boutiquefeel
-
Lingerie
I ordered 5 items of lingerie from the website and received 5 of the wrong items I ordered, 3 items were identical. None were what I ordered. I called the number for support in which they answered hello. No business name and gave me a site of [protected]@boutiquefeel.com that just puts me back into the shopping network. They are a scam. I did not receive any items I actually ordered. They are all the same style and three are exactly the same color. The site does not say its from china and the invoice has the name air waybill, shipper name jack li. I had to call my credit card company to get the name boutiquefeel. I do not want this product and would like to return it for a full refund.
Desired outcome: RETURN FOR FULL REFUND
Boutiquefeel
-
Emails
I have repeatedly tried to unsubscribe from getting emails. I use the option to opt out and have contacted customer service about 20 times now. They say the emails will stop and they don't. The emails won't stop. I find the lingerie pictures in very poor taste and I'm uncomfortable seeing them. I ordered one mask from them, which was cheap quality and flimsy. I have no further interest in these products or emails.
Desired outcome: Emails will stop
Boutiquefeel
-
Receiving way too many emails
I've tried to unsubscribe from boutiquefeels emails however the option does not work. November 28th, 2020 I tried to contact them via telephone but of course their contact number doesn't work either. I sent them an email asking to be unsubscribed from their mailing list - I got a response saying it will take 2-3 business days. It's been well over 2-3 business days now and I have sent them multiple emails since asking them to remove my email and sometimes they would respond with the same email or not respond at all.
Boutiquefeel
-
Are they even a real company?!
I suspect that's Boutiquefeel.com is just a money making scam and not a real fashion business. Because nothing about the way they do business is professional.
Their product looks nothing like the pictures. They make it almost impossible to return product and then you have to print your own returns slip and and email someone for the address, then pay to send it back yourself. Then they will lie and pretend they didn't receive it and keep yiur money and the product. Their customer service is a series of automated answers.
Boutiquefeel
-
Boutiquefeel violated california tax laws; also did not deliver their products
Buyers beware. Do not buy from boutiquefeel.com. I ordered one item on 4/12/2020. Boutiquefeel charged fully my credit card the next day on 4/13/2020. Boutiquefeel also charged me a shipping fee of $4.99 on my item. Today is 05/30/2020 (over 1.5 months) and the item is still not yet delivered. I asked for a refund but boutiquefeel said they will not refund.

Boutiquefeel also violated the california sales tax laws. They did not collect sales tax on their online sales. I will report this to the california board of equalization.
Boutiquefeel
-
Refund
I ordered quite a few items about 2 months ago coming to the amount of £135.05. Quite a substantial amount! The clothes arrived and 4/6 had to be returned... Poor quality. I paid and sent them back to you. I received confirmation they had arrived however I still have not had my refund! They say it's been sent on the 20th of november but there is no trace of this in my bank what so ever! I have contacted and contacted and still haven't got anywhere. Who to contact next?!?!
This review was chosen algorithmically as the most valued customer feedback.
Clothing, My name is Thelma Jordan, I purchased three tops from you around the first of September. Received the tops, they are beautiful but, two of them do not fit. I would like to return them. Please send instructions on where to return the tops. Also bought two dresses for my niece, she loves them and they fit perfectly. Please contact me at email: [protected]@aol.com. Thank you for your time
Read full review of Boutiquefeel
This review was chosen algorithmically as the most valued customer feedback.
Hi i bought this item. But what i received was a totally different thing. See attached pictures of what i bought and what i got. Im so disappointed in the extreme poor quality and the tinsel is falling off. This item is unwearable it was not as described in the advert. I have informed boutiquefeel who offered me a refund if i post it to Germany at my own...
Read full review of Boutiquefeel
Boutiquefeel
-
[protected]@gmail.com
I ordered a top from you, it was too small, I returned it 2 days later and still waiting for a refund . I paid with my credit card, should I not get this I will be going through these to get my refund as I have done before I have a post office receipt for posting so would like your attention with this matter as soon as possible. It has been MORE than a month now
This review was chosen algorithmically as the most valued customer feedback.
I have requested a refund due to top not fitting, you offered a $10 credit saying its too difficult to do a return. Youve wiped my Boutique Feel account clear of all orders, payments and messages and no credit applied. My top only arrived yesterday which is well within your 30 day return policy that YOU state on your website. Your advertised phone number is not connected.
Read full review of Boutiquefeel
This review was chosen algorithmically as the most valued customer feedback.
I have written 3 previous requests to boutiquefeel and have not received any form of response. robert lewis sr To: boutiquefeel Oct 21 at 5:34 PM I just received my order and found that the red solid off shoulder dress is the incorrect size. I would like to return the small and exchange if for an XL. Please inform me how to do so. Respectfully...
Read full review of Boutiquefeel
This review was chosen algorithmically as the most valued customer feedback.
I will advise you not buy from this seller. The products they sell here are not what you get. The products are damaged, fabric smell very unkept. They know what they are doing. Comments are awful. The return processer is a put off . Customers return is very bad. Poor communication between seller and customers. They send me an item that was completely...
Read full review of Boutiquefeel
We are here to help
16 years' experience in successful complaint resolution
Each complaint is handled individually by highly qualified experts
Honest and unbiased reviews
Last but not least, all our services are absolutely free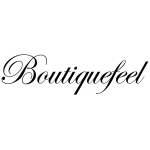 Boutiquefeel contacts