BikeBandit.com complaints
15
BikeBandit.com
-
Ordered parts in May 2021, still waiting!
I ordered parts that the site said were in stock in May of 2021 and still haven't received them. I received an email in June 2021 saying the parts were on back order or in progress. I have left messages on the phone and emailed them multiple times and they do not respond back. It has been over a year! I do understand a little bit of delay during the Covid in California but a year with no correspondence is beyond ridiculous. They had no problem taking my money for the parts, the least they could do is send me an email or a phone call to update me. My Honda TRX400 has sitting in my garage ripped apart for over a year!
Desired outcome: I would like correspondence and my parts!
BikeBandit.com
-
Haven't received my order still pending
Haven't received my order still pending. I placed my order November 2, 2021 when I go online and check the status it says in progress. I've already paid for the item and haven't heard back from them that once. Seems like something has happened to Bike Bandit I've been using them to order my motorcycle parts for over 15 years thousands and thousands of dollars of parts and they always been good and fast in their shipping and thorough but I cannot say that now something is definitely wrong with the company today
Desired outcome: At this point I would just like a refund of my $102 I'd pay them
BikeBandit.com
-
1974 Suzuki ts 250 OEM parts
This company and their sales and customer representatives are awful thieves. Like so many other, I placed an order for parts that were "in stock" only to receive an email a few days later stating that 3 parts were "not available". Ok. It happens. 2 weeks go by and I call to inquire not only about the refund I hadn't received and the parts they were supposed to ship me. I was met with some very rude customer service and was left with no resolution for my refund issue. I finally received my parts a few weeks later. At this time I called them AGAIN, to inquire about my refund. I was again met with very rude customer service who said that he would "escalate" the issue with management. Haha. Yea. Ok. So I asked to talk to a manager or someone in the billing department and they said they couldn't transfer me or give me any contact info for a manager or their billing department.

In the end I called my credit card company and had to open a dispute about items I never received from bikebandit.com. They refunded my money to me within 12 hours. BE AWARE, BIKE BANDIT ARE CROOKS ANS WILL TAKE YOUR MONEY. HORRIBLE BUSINESS!
BikeBandit.com
-
Return & refund
A refund for a returned item is past due and has exceeded the promised 7-10 business days. Tomorrow (Nov. 5, 2021) will be business day 15 since I received an automated e-mail that my return is being processed.

No response whatsoever from BikeBandit e-mail system.

Order# 2109939234250700
...see attached JPG

NOTE: The complaintsboard system seems to think my complaint is too short and needs 350 characters minimum so adding random alpha characters to satisfy that. sdfadfgasdfasdfgasdfgas
BikeBandit.com
-
Ordered a rear shock for my atv
I ordered a rear shock for my ATV. They processed my money and it was taken from my debit card account. I received an email the next day saying that they wouldn't be able to get the part at all due to the manufacturer not making it anymore. (Why it's still listed as in stock on their website is beyond me). In that same email they said that I would receive a refund in 7-10 business days. At day 10 I emailed them, no reply. Day 11 email - no reply. Day 12 email - no reply. I'm not okay with them just taking $122.00 from me for nothing.
What do I do?
Desired outcome: I want my $122.00 back.
BikeBandit.com
-
No service... No parts.. No money back. Crooks!!
We placed the order in November 2020.
We finally canceled the order and asked to get our money back
We are now in April 2021, they have said many times over the phone or by email that the money will be paid back. But it never happens.
There are so many complaints from other websites about bikebandit.com that it would be nice to see this website shutdown as they are just ripping of people, not sending the parts and keeping the money
Reference number 2011719322942700

We have a credit of 1346.75 us $
My name is Thierry Rousseau and my email is [email protected]
Desired outcome: receive our money
This review was chosen algorithmically as the most valued customer feedback.
Order number NOLF12P headlight given a ticket number LTK1226103063823X 1) Ordered part number632174 33120-428-671 on May 28, 2020 2) My credit card was charged immediately Headlight $51.95 Shipping 10.95 Ca. tax 4.22 Total $67.12 3) Made several phone calls with nobody manning the phones. 4) Wrote several e-mails only to receive generic responses saying...
Read full review of BikeBandit.com
BikeBandit.com
-
Strange behaviour
Don't know what to start with. I just want to say that this company is horrible.
They were the only one I liked among thousands of similar websites, they were selling what I needed and I ordered it. But after several days I got an email from them saying that my order was canceled for no reason. Unfortunately, this was the last email I got from them. They kept ignoring me after this.
When I tried to use their chat on the website to explain my situation to know what to do next, they drove me away from it and blocked me. I have no idea why, but it's strange.
Now I want my refund and don't know how to get it. The situation looks like a pure scam.
BikeBandit.com
-
One part was not in stock
I have purchased two parts for my bike from this online store BikeBandit and received only one. When I contacted them I was told that one part was not in stock (there was nothing mentioned about that on their website) and that's why they shipped only one item. I was very disappointed that no one from BikeBandit even bothered to contact me earlier. That's not a good way to do business! I will not buy from them again because in my opinion they are highly unprofessional. I think they need to improve their customer service!
The complaint has been investigated and resolved to the customer's satisfaction.
BikeBandit.com
-
Shipping and customer service
If you are located in Canada and order parts from bike bandit the drop down menu for shipping will show "International Express", naturally you would assume this would mean FedEx International Priority or UPS Express shipping, wrong! They will ship it UPS Standard ground service every time. So if you need it tomorrow it's not going to happen, you might get it in a about 7 days or so.
Calling them just gets you the runaround and total bs. I was dumb enough to fall for this twice. I thought the first time was just a accident.
I think I will try Motorcycle Superstore or the local dealer next time. I've learned my lesson.
Resolved
The complaint has been investigated and resolved to the customer's satisfaction.
The complaint has been investigated and resolved to the customer's satisfaction.
BikeBandit.com
-
Horrible customer service
I ordered a battery from them. What received was the wrong one and it was defective. It took two online requests and four phone calls just to get a return shipping label. When they got it back it took two weeks, a phone call and an email to get a credit. When the credit did appear it was shorted by 10% with no explanation.
In the two months I spent hassling with them I was given excuses like a computer crashed and the credit card company refused the credit.
Resolved
The complaint has been investigated and resolved to the customer's satisfaction.
BikeBandit.com
-
Stay away
I ordered spare parts for my Suzuki LT-R450 from BikeBandit.com

I added the parts to the cart, and during checkout I noticed that I was being charged $167.97 for TAX/DUTY. I contacted the support staff via the online help and spoke to a customer service representative. I advised him that I was outside the US and therefore should not be paying any duties or taxes.

He advised that the parts will be shipped free domicile and that all local customs charges, etc will be to bikebandit.com's account. Although these charges were still expensive, considering that we only pay 5% import duties here, I agreed and confirmed the order.

Total cost of spare parts: $419.92
Shipping Costs: $136.10
Tax & Duty: $167.97

When the items arrived in my country, I was charged customs and additional handling charges by UPS. I therefore contacted their customer service staff and advised them of the situation, and provided copies of the original invoices i received from UPS. Bikebandit replied stating that UPS "have no record of these charges", which I guess is the standard answer they give to everybody who queries this. Despite the fact that I have provided documentary evidence to support my claims, bikebandit are not prepared to refund these charges.

I had asked them to provide a copy of their air waybill where it is indicated that charges are to their account so that I can follow this up with the local UPS office, however they are not prepared to provide this evidence.

Despite sending emails and receiving one-line answers for well over a month now, they are not prepared to settle the issue amicably. I have requested the telephone number of one of the managers several times now, however this is ignored each time.

I cannot comment about purchases made within the USA, however international buyers beware. Although they claim that their prices are the cheapest on the internet, once you factor in the additional charges for "tax and duty", they are in fact the most expensive retailer on the internet. Based on my own experience, I would highly recommend that you avoid dealing with this supplier as they are clearly dishonest and their customer service is not existant.

Once you add the Tax & Duty charges to the price of the equipment ordered, the "actual" price you pay is around 40% higher than the prices advertised on their site!
This review was chosen algorithmically as the most valued customer feedback.
What happened to Bike Bandit? I've been ordering from them for years and it is no exaggeration when I say I have spent thousands of dollars there since I have 4 bikes. However, the last 3 out of 5 of my orders have ended with disappointment and hassle. I ordered a replacement fairing for one of my bikes; rather pricey piece of bodywork. It was the wrong...
Read full review of BikeBandit.com
The complaint has been investigated and resolved to the customer's satisfaction.
BikeBandit.com
-
Shocking service
Lets start from the beginning:
I needed a 58mm throttle body with intake manifold and air cleaner, ordered all of the parts which said they were available and sat back waiting for the order to arrive. Bikebandit's motto is Get it fast... Get it right... Get riding...

25 days later they only shipped the intake manifold and aircleaner which is of no use to me at all unless I have the throttle body, their excuse is that when the parts arrived, Harley didnt send them the throttle body. After alot of complaining, the CSR said that she'd credit the delivery charge of $7.95 and give 10% of on the new order, so I reordered the throttle body and waited.

12 days later I send them a query to see if they had received my part, which they did but had no knowledge of the delivery charge credit or 10% discount. After alot of querying, they finally said, we can only honour one discount. After alot of complaining I decided to take the 10% discount and finalize the whole situation.

Here's the best part... they charged me the full price. I hope you're satisfied with ripping people off Ken Wahlster (the founder), your website is a sham and anyone who buys from your store better hope that they dont have any problems getting items, otherwise they'll be made empty promises by your incompetent customer service department!
Resolved
The complaint has been investigated and resolved to the customer's satisfaction.
The complaint has been investigated and resolved to the customer's satisfaction.
BikeBandit.com
-
Bad service
I ordered a couple of sets of tires from bike bandit and found that the items that they had in stock, shipped out very quick (I got them the next day with no express shipping charges). One of the tires was advertised as "Closeout Pricing" and when I ordered the tire over the phone, they said they had it in stock. A couple of hours later I got an email saying it was discontinued and no longer available. I called them up and talked with someone that told me their computer shows the tire is in stock in their warehouse and they would look into it. I didn't get a call back that day so the next day I called them and got the same story. Computer shows it available. The first order was canceled by them because it was kicked back as unavailable so they recommended reordering the tire and then sending my order number to customer service so they can make sure it gets processed correctly. I did just that and a couple of hours later got another email saying the tire was not available. I called them back and canceled my order and got it somewhere else. It was just becoming too much of a headache.
Resolved
The complaint has been investigated and resolved to the customer's satisfaction.
We are here to help
16 years' experience in successful complaint resolution
Each complaint is handled individually by highly qualified experts
Honest and unbiased reviews
Last but not least, all our services are absolutely free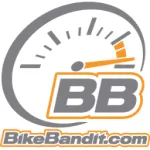 BikeBandit.com contacts