Overview of Better Speech customer experience
Better Speech, a speech therapy service, has received numerous complaints from consumers. Many have reported poor customer service, with difficulty reaching the company and unresponsive staff. Others have expressed dissatisfaction with the quality of therapy sessions, citing unprofessional behavior and lack of progress. The website has also been criticized for its confusing pricing structure and hidden fees. Overall, Better Speech has a negative reputation among consumers and should be approached with caution.
Better Speech complaints
10
Newest Better Speech complaints
Disappointing Experience with Better Speech: A Review
So, I was looking for a way to improve my speech and I stumbled upon Better Speech. I was excited to try it out and signed up for their services. However, my experience with them was not great.

Firstly, they sent me an email on December 19th saying that someone would call me in two days. But, no one called me for two whole weeks! I was starting to get frustrated and wondered if I had made a mistake by choosing Better Speech.

Finally, I decided to take matters into my own hands and initiated the first session myself. But, to my disappointment, no one showed up! I was left waiting and wondering what was going on. It was a waste of my time and money.

I understand that things can go wrong sometimes, but this was just unacceptable. I expected better from Better Speech. I hope they can improve their services and make sure that this doesn't happen to anyone else.
Disappointing Experience with Better Speech: Charged for 6 Months of Sessions but Never Received Any
So, I recently had a consultation with Better Speech and let me tell you, it was a bit of a letdown. I was charged for six months of sessions, but unfortunately, I never received any of them. To make matters worse, when I tried to reach out to them, they were impossible to get a hold of. They only had one phone number listed and they never picked up. It's safe to say that I feel like I've been scammed and I wouldn't recommend trusting them.
Unreliable and Untrustworthy: My Experience with Better Speech Therapy Services
Better Speech is not a good choice for anyone looking for speech therapy services. They are not reliable and will cancel your appointment without any explanation. Additionally, they will charge your credit card every week, even if they do not schedule any sessions with you. This is a clear indication that they are not a trustworthy company.

I had a terrible experience with Better Speech. I was excited to start my speech therapy sessions with them, but they canceled my appointment without any notice. I tried to reschedule, but they never responded to my calls or emails. Despite this, they continued to charge my credit card every week. It was frustrating and disappointing.

I would not recommend Better Speech to anyone. They are not professional and do not care about their clients. It is better to find a different speech therapy service that is reliable and trustworthy. Do not waste your time and money on Better Speech.
Is Better Speech legit?
Better Speech earns 91% level of Trustworthiness
SAFETY NOTICE: ComplaintsBoard has analyzed Better Speech and determined that it has perfect credibility and is completely trustworthy, with a legitimacy rating of 91%.
Better Speech has received 6 positive reviews on our site. This is a good sign and indicates a safe and reliable experience for customers who choose to work with the company.
The age of Better Speech's domain suggests that they have had sufficient time to establish a reputation as a reliable source of information and services. This can provide reassurance to potential customers seeking quality products or services.
Betterspeech.com has a valid SSL certificate, which indicates that the website is secure and trustworthy. Look for the padlock icon in the browser and the "https" prefix in the URL to confirm that the website is using SSL.
Our scan shows Better Speech website is free from malware and phishing activities, which are types of online threats that can include viruses, worms, Trojan horses, ransomware, and other malicious code, as social engineering tactics used to trick users into sharing their personal information.
Betterspeech.com has been deemed safe to visit, as it is protected by a cloud-based cybersecurity solution that uses the Domain Name System (DNS) to help protect networks from online threats.
Several positive reviews for Better Speech have been found on various review sites. While this may be a good sign, it is important to approach these reviews with caution and consider the possibility of fake or biased reviews.
Adult content may be available on betterspeech.com. It is important to be aware of potential risks and to use caution when accessing or engaging with such content.
However ComplaintsBoard has detected that:
While Better Speech has a high level of trust, our investigation has revealed that the company's complaint resolution process is inadequate and ineffective. As a result, only 0% of 10 complaints are resolved. The support team may have poor customer service skills, lack of training, or not be well-equipped to handle customer complaints.
Betterspeech.com has relatively low traffic compared to other websites, it could be due to a niche focus, but could also indicate a potential lack of traffic and popularity. The betterspeech.com may offer a niche product or service that is only of interest to a smaller audience.
Better Speech protects their ownership data, a common and legal practice. However, from our perspective, this lack of transparency can impede trust and accountability, which are essential for establishing a credible and respected business entity.
Our Verdict: Better Speech is highly recommended company, but beware of poor customer service. Their 0% Resolve Complaints rating is a cause for concern. We advise using their services securely and reviewing complaints beforehand.
Bad Customer Service and Unfulfilled Sessions: My Experience with Better Speech
Better Speech done charged me for 3 therapy sessions that I never got. It's been like over 3 weeks and they ain't even tryna admit they messed up and give me my money back. Their customer service is straight up bad. I wouldn't mess with Better Speech if I was you.
Unreliable and Unprofessional: My Disappointing Experience with Better Speech
So, I tried out Better Speech for my son's speech therapy session. They charged me $67 for a 30-minute session, which seemed a bit steep, but I was hopeful that it would be worth it. However, my experience with this company was far from satisfactory.

I waited for 45 minutes for the therapist to show up, but they never did. I was extremely disappointed and frustrated with the whole situation. It was a complete waste of my time, and I felt like I had been ripped off.

I'm not sure if I will ever get my money back, but I'm not very optimistic about it. This whole experience has left a bad taste in my mouth, and I don't think I will be using Better Speech again in the future.

Overall, I would not recommend this company to anyone. They seem unreliable and unprofessional, and I would hate for anyone else to have the same experience that I did. Save your time and money and look for a different speech therapy provider.
Disappointing Experience with Better Speech: Save Your Money and Look Elsewhere
I mean, seriously, I could barely understand what they were saying half the time. And when I did understand, it was like they were just reading off a script or something. It was so frustrating!

I don't know about you, but when I'm paying for a service, I expect to get my money's worth. And let me tell you, I did not get my money's worth with Better Speech. I could have spent that money on something that actually would have helped me improve my speech.

If you're looking for help with your speech, I would definitely recommend finding a different service. Don't waste your time and money on Better Speech. Trust me, you'll thank me later.
Convenient Speech Therapy at Home with Better Speech - A Review
I gotta say, I'm really diggin' Better Speech. My mom had a stroke not too long ago and needed some speech therapy, but we didn't wanna deal with the hassle of traveling. That's where Betterspeech came in clutch. The concept is dope and our therapist is super cool. The only downside is that they could use more therapists to handle more sessions. I'm givin' 'em three stars for that reason, but overall, I'd definitely recommend 'em.
Disappointing Experience with Better Speech: Email Confirmation and Support Issues
So, I just signed up for Better Speech and I gotta say, I'm pretty disappointed. I was really excited to get access to their practice library, but when I tried to confirm my email, the system just wouldn't let me. I tried contacting their support team, but the email address they provided bounced back immediately. What's up with that?

Honestly, this whole situation feels pretty shady to me. I paid good money for this subscription, and now I can't even access the materials I need. I'm pretty frustrated right now, and I'm definitely going to try to get my money back.

It's a shame, too, because I was really looking forward to using Better Speech to improve my communication skills. I've heard good things about their program, but if this is how they treat their customers, I'm not sure I want to be a part of it.

Overall, I'd say that if you're thinking about signing up for Better Speech, you might want to think twice. It's not worth the hassle and frustration of dealing with a company that can't even get their basic email system working properly.
Terrible Experience with Better Speech: Scam Charges and Poor Customer Service
I had a terrible experience with Better Speech. I made the mistake of linking my credit card to their website and it turned out to be a total scam. They charged me twice for sessions that I never even reviewed. It was a complete waste of my hard-earned money.

I had to call and write to their customer service team to get my money refunded. It was a hassle and took a lot of time and effort on my part. I was not happy with the way they handled the situation.

To make matters worse, two months later, I noticed that there were two more charges on my credit card for sessions that I never even signed up for. This was after I had cancelled my subscription completely a month ago! I was furious and felt like I had been taken advantage of.

In my opinion, this is not a legitimate business. They are not trustworthy and I would not recommend them to anyone. It's important to be careful when linking your credit card to any website, especially one that you are not familiar with. I learned my lesson the hard way and I hope that others can avoid the same mistake.
Better Speech: A Disappointing Experience with Unprofessional Practices
I was really bummed out when I found out that Better Speech wasn't the real deal. I paid for my first session, but the therapist cancelled on me during Thanksgiving week. I tried calling and emailing them three times after the holiday, but I never got a response. Then, on December 10th, they went ahead and charged my credit card for another session without my permission! I was so mad that I filed a complaint with the Speech Therapy folks in NC. I even checked the Better Business Bureau, but they weren't listed there either. I wouldn't recommend using them or trusting them at all.
Collect Your Trust Badge
Be recognized for outstanding customer service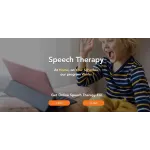 Better Speech

contacts
Website
www.betterspeech.com
We are here to help
19 years' experience in successful complaint resolution
Each complaint is handled individually by highly qualified experts
Honest and unbiased reviews
Last but not least, all our services are absolutely free