Ardene Holdings complaints
22
Newest Ardene Holdings reviews & complaints
Humiliation
The day of June 16 in the afternoon at chinook mall ardenes, I was trying on this pink shirt on and the lady there knows I only took in one shirt, after that I was going to buy it but then this other white skinny lady with black eyeliner came in and said "where's the other shirt" so I said I only took in one shirt and then she kept arguing saying I had two shirts. She left and came back and took it away from me in a disrespectful way and didn't say anything else. Why would she take it away from me when I was going to buy it, you could ask two workers there a guy and a women they know I had one pink shirt size small. I really didn't like that this happened because I was going to buy it and liked it, this should never happen to someone in this place it's disrespectful.
Desired outcome: I would like an apology
This review was chosen algorithmically as the most valued customer feedback.
Horrible place and horrible staffing. This staff named larissa called me [censored] when questioned about a product. She went on doing nothing yet standing and gossiping to Co employee. None was ready to help wherein I wanted to buy that dress. Is there any manager role in here or no? Horrible sense of greeting customers and this staff named Larissa freaked me out with a filty body language
Read full review of Ardene Holdings
This review was chosen algorithmically as the most valued customer feedback.
The employees at your white oaks mall London Ontario location are absolutely horrible. Myself and the people I was with received nothing but disrespect. I witness disgusting behaviour when I overheard two of your employees saying inappropriate things about myself and my friends. Not only this but we received nothing but rude customer service employees going...
Read full review of Ardene Holdings
Is Ardene Holdings legit?
Ardene Holdings earns 91% level of Trustworthiness
SAFETY NOTICE: ComplaintsBoard has analyzed Ardene Holdings and determined that it has perfect credibility and is completely trustworthy, with a legitimacy rating of 91%.
We found clear and detailed contact information for Ardene Holdings. The company provides a physical address, phone number, and 2 emails, as well as 4 social media accounts. This demonstrates a commitment to customer service and transparency, which is a positive sign for building trust with customers.
Ardene.com has a valid SSL certificate, which indicates that the website is secure and trustworthy. Look for the padlock icon in the browser and the "https" prefix in the URL to confirm that the website is using SSL.
Our scan shows Ardene Holdings website is free from malware and phishing activities, which are types of online threats that can include viruses, worms, Trojan horses, ransomware, and other malicious code, as social engineering tactics used to trick users into sharing their personal information.
Ardene.com you are considering visiting, which is associated with Ardene Holdings, is very old. Longevity often suggests that a website has consistently provided valuable content, products, or services over the years and has maintained a stable user base and a sustained online presence. This could be an indication of a very positive reputation.
Ardene Holdings website is deemed to be popular and indicating that it receives a high volume of traffic. It is important to be cautious when using a highly trafficked website, as it may be a target for cybercriminals looking to exploit vulnerabilities or steal personal information.
Ardene.com appears to have online shopping features, it's important to know that the platform supports an extensive range of payment methods, making it convenient and easy to complete your transaction. The payment procedure on the website is also relatively simple and straightforward, ensuring a smooth and hassle-free experience for buyers.
However ComplaintsBoard has detected that:
While Ardene Holdings has a high level of trust, our investigation has revealed that the company's complaint resolution process is inadequate and ineffective. As a result, only 4% of 22 complaints are resolved. The support team may have poor customer service skills, lack of training, or not be well-equipped to handle customer complaints.
Ardene Holdings protects their ownership data, a common and legal practice. However, from our perspective, this lack of transparency can impede trust and accountability, which are essential for establishing a credible and respected business entity.
We conducted a search on social media and found several negative reviews related to Ardene Holdings. These reviews may indicate issues with the company's products, services, or customer support. It is important to thoroughly research the company and its offerings before making any purchases to avoid any potential risks.
Our Verdict: Ardene Holdings is highly recommended company, but beware of poor customer service. Their 4% Resolve Complaints rating is a cause for concern. We advise using their services securely and reviewing complaints beforehand.
Store manager
Hello

I've been shopping at Ardene For many years and I love your merchandise but today something happened at one of your stores that makes me not wanna go back.

I bought some clothes last week at a store and now that you have 40% off I wanted to return the items and re-buy them again on top of buying new items… I also had a 20% off code. The manager told me that she cannot do that because this is not a Walmart! What kind of answer is that?

I told her I can get reimbursed and just order online and she told me she will do it but this will be the first and last time I felt like it was a threat almost Because she kept repeating it! I told her that it doesn't say in their policy that you cannot do that? At least I was being honest about it, I'm returning the items re-buying them and adding more items… What is the problem over here?

She finally did the transaction then I gave her my code Ma 20 And she tells me that she cannot apply to cook unless she sees an email… I said I don't have an email I just have the code. She told me to order online. So I had to leave without buying anything.

Is this a way to treat clients? I could've just return the items and ordered online but instead I returned them and I waited at the cash to re-buy them and buy more items but it was still a problem for her! Very very very disappointing to have gone to the store this morning and wasting my time!

It's really too bad because I really like your clothing but because of this experience I won't be ordering Anytime soon! And I'll let my friends and influencers friends know about it!

The store is located at 5360 Robert Bourassa in Laval on the 19

Hope you can do something about this. Thank you

Anita
Desired outcome: Free order
Pants that did not fit
I purchased items online. The pants were too big for me. Due to covid I couldn't return the pants and then understood malls opened mid July. I went away and did not return the pants until Aug 8/21. I went to Vaughan Mills and learned they were closed. I then went to Jane and Finch and told they can't do the return as they are an outlet and to go to Jane and Wilson and they can return the item. I go to Jane and Wilson and told it's past the date of return and they can't help me. After I insisted this was poor customer service they told me they can't issue a gift card either and I was forced to purchase somethinf on the spot in the store in order to get my money back for the item. I told them I had somewhere to be and wasn't able to shop in the moment and was forced to do so. I did not like or need anything in the store and was forced to pick something out to change it and had to cancel my appointment I had as I wasted time in the store. I let them know this was very bad way to treat customers and I would be contacting customer service. On Aug 17 I contacted customer service about the experience and was told that they should never have put me on the spot and that was poor customer service and they would be contacting the supervisor of the store to contact me to rectify this. Today I got an email from customer service saying there is nothing they can do about this situation. I called customer service and the lady knew nothing about this situation and I had to waste time repeating everything. She put me on hold came back 30 seconds later and said sorry there is nothing we can do. I said I would like to speak to someone above you and she said I cannot. I said why was I told what happened to me shouldn't have happened and I would be rectified only yesterday and told now nothing can be done. She continued to say sorry there is nothing we can do without any further explanation. I continued to ask to speak to someone who can answer my questions at which time she said I will need to hang up on you and then she hung up on me! This is not acceptable! This is not the way to treat a customer who has poured lots of money into your stores in the last decade. I expect someone to contact me to discuss this ASAP! My name is Laura Cutrone and my number is [protected]. Thank you.
Harassment by employee and assistant manager
This is regarding the shockingly unacceptable and hostile behaviour of the assistant manager, Tasha (or Natasha!) at Ardene store number 36B located at Carlingwood mall Ottawa, with respect to an incident that took place at roughly 2:00-2:45 pm on November 11th.
I was visiting the store with my mask on, having sanitized my hands prior to entering the store and my gloves in my purse. 3 employees were talking to each other, when I entered the store, and I was asked at the store entrance to hand sanitizer by a female employee, approximately medium in height with medium to long brown hair. I informed the employee that I had just hand sanitizer (I have eczema and carry my own hand sanitizer).
The employee insisted in demeaning tone
"yea, but still need to hand sanitizer okey!?".

Even with bare minimum of human decency this is not the tone or manner to treat someone, let alone when it's reflective of a business professionalism. No "could you still", no "please" or "thank you" or anything.
I got Shocked at this rude encounter, I  turned around to leave the store, stating calmly "I don't need to shop here" to which she replied "great thank you". There is nothing rude about leaving a business that does not treat you well, and you feel you are not welcome,
I was very disappointed since I work at the service industry myself for many years specially now during difficult times when we need to keep our morals up while keeping our communities safe. This seemed like a failure of customer service so before going home I turned back asked the employee a simple question, her name.
At this point, the assistant manager, Tasha who was close by, yelled at me saying
"You don't need to know her name,
We don't need your business! You won't need to shop here! Bye!.. Bye! Bye! Byeee! Bye!"repeating the"bye" over and over to show dominance and as a way to belittle me. (there were 3 employee included the assistant manager and me) I told the assistant manager that I only asked for her name.
She responded "like I said you don't need to know our names! BYE! You can leave now we don't need your business Bye.. BYE! Shouting and screaming at me. I was visibly in tears, at the shock of this hostile situation and told the assistant manager that I hope people are watching the way she is behaving and this mistreatment, at which point Tasha leaned forward, looks left and around as if to pretend to look for potential customers in sight, saying with a smirk"Who? Who is watching?"implying that since there is no customer-witness to this encounter [as this was not a busy time at the store] she can essentially behave however she wants, you can confirm her body language of on your surveillance video. She continued to taunt me screaming"BYE!"Don't need you here! BYE!".

The incident was reported to the mall security and this aggressive hostility left me in tears and a panic attack. I was shouted at, mocked and disrespected for asking the employees name, while I had my mask on, had sanitized my hands prior (Fyi I am in high risk category individual, having lost 33% of my lungs due to a disease 4 years ago). I did nothing wrong, only inquiring to know the name of the employee who initially I had found to be disrespectful in tone, only to be met by such verbal attacks from assistant manager, if this is the culture that is promoted at the store I need to know.
I spoke with a representative; she called the store. Tasha picked up, the recording is attached to this email,   Tasha can be heard towards the end to use misdirection, constantly cutting off and talking over the representative, going as far as even comparing herself to a patient's at a doctor's office, all to justify not being held accountable for her actions and not identifying themselves by first name during the incident, even making false claims about the head office. Furthermore in her continuous interruptions at 6:12 she says "there was nothing that was said bad before she asked for the name" admitting that she did behave badly, however in her mind apparently it is justified because a customer asked for the name of the employee. A name tag, or providing a first name is the only way a customer can hold a sales associate accountable in their conduct. (Nobody is interested in any personal information beyond the first name of an employee). Her behaviour was beyond unprofessional, it was hostile, domineering aggressive. Ardene has been my favorite store to visit for a long time and I have visited this store many times before with limited interactions with store associates. But I am very disappointed, and it's been an eye opener to find out this is the conduct of the associates at this store, specially at a time like this. I take COVID-19 precautions very seriously for my own safety, as well as others. At the same time, I most certainly believe that principles are qualitative so I need to know if the incident taken place today is representative of Ardene's business core values.

Ps: I had to add the Ardene logo to the recording so I can make it like a video because there is no way that I could attach an audio.
And even this is how she talked with the representative on the phone the way she talked and her tune, in the store was even 10 times worse than what you will here during the end of this conversation.

Looking forward to your response at your earliest convenience,
Sharzad,
service
I was in ardene I was dealing with an employee named Karen.
I over heard her talking about another employee in a aggressive manner to another employee I do not think that it is an appropriate time to talk so rude about another employee in the work place she was not helpful when I asked about needing help with finding something she clearly didn't care about what she was doing
Hair band, very very bad service in your store in riyadh
I bought lots of accessories, blind fold, fredge magnets and hair bands form the dtore in alothaim mall, exit 14 ring toad, alriyadh, and I asked for the price of the product they told me it was 5 riyals but after I paid in visa I found it for 20 riyals, and I asked the girl to return it they refused and when I asked for exchange they let me standing for 45 min without caring and without daying I could exchange it and after a long time they daid they couldnt exchange unless they call their manager, but of course the manager didnt answer the calls, and the girls in the store refused to talk to me or answer my questions of how is that possible!
The didnt look at me or talk to me! Is that how you treat your customer?! Is thats the way I will be treated for asking for exchange?! Which is my right! They are sooooo rude and soooooo unpolite
And when they searched for the item thats 20 sr coast they empted my bags and the forgot to but another item I have already paid for in my bags?! Which it totaly careless!
manager/supervisor
So I was phoned in for an interview at the Garden City location in Winnipeg for a part-time position. I approached a staff member (very friendly) & let her know that I was there for the interview and she went to let her manager know. I was there about 15mins early so I began to browse to kill some time. The manager came out of her office and I smiled ready to introduce myself, she walked right passed me and greeted another customer assuming she was the one there for the interview! The staff member corrected her and I tried to laugh it off. She didn't smile nor apologize for the confusion. She didn't shake my hand she just said "lets go sit somewhere to finish this" She began with the standard questions, took notes etc. She hardly smiled & seemed very disinterested & bored. It lasted maybe all of 10mins and when we were done I stood up to thank her and shake her hand but she turned on her heal and told me to have a good day and she'd be in touch. Needless to say I knew I wasn't getting a phone call and was pretty embarrassed of how things panned out. Most awful experience I ever had.
company and people who works there!
Only the manager or management people getting a raise and a monthly bonus. How about the other people who works there? They deserve it too! They don't do anything when Valerie is not around. They're so fake! When Valerie is around they're just pretending that they're working so hard but they don't! Especially the thirrd key holder, she's rude to customers and her co-workers.

Sometimes the store is pretty messy and the back room is so disgusting! They can't even throw their food after they eat. Management people should be our role models but they're slacking off, stay at the back chatting, laughing, eating and using their phones that's why new/old employees doing the same thing.
false sale advertisement/failure to abide by advertised price
Today at 3:09pm at the Millwoods Town Center Ardenes store #204, My daughter, mother and I were happily picking out a few items, I picked out two pairs of shoes that we're under the Buy one Get one for $1 Sale wall, however when they items we're rung up at the cashier, I was informed they we're only buy one get one 50%.
When I said they we're under the other wall, the manager procceded to check the wall, where the shoes we're infact located.
Then procceded to tell her cashier through the headset that it doesn't matter I have to pay what they ring in at. Not only is this False Advertisement, but extremely unprofessional of the Manager that she couldn't approach me herself.

I happily payed the 50% off price, as I wanted the product, and didn't feel it necessary to make a scene or embarrass the Cashier. However I will not be returning to Ardenes. There's a huge difference in paying half of the original price compared to $1.

I applaud the cashier for her calm and collected professionalism, however this company should really look into re-evaluating the managers incompetence in fulfilling her duties in marketing, and customer service, and perhaps have her learn the laws of Canada in regards to the Competition Act Section 74.05!

I worked retail for years, and was a manager myself before going into Healthcare and i've never experienced a Manager who can't handle her own Customer service issues.

For reference:
Trans # :28639
Please applaud the cashier under ID: 60062
Once again she was very professional and handled the situation perfectly, and was very kind to my daughter.
policy for refund and exchange
I bought a dress at ardene store in dareen mall, dammam, saudi arabia. Since there was only one size for Large i buy it because I am hoping that there will be refund if it will not fit me well. The original price was 85sr and since it was on sale as the sales lady told me it was now 59 sr. I went to the fitting room and it was too short for me so i went back anf asked for refund since they say in the policy that 3 days fir refund and 7 days for exchange. The sales lady told me that they cannot refund the money since there is no supervisor. So i looked for another product and found a sandal worth 35sr to exchange. The counter said no it sould be worth the same. I looked again and I was able to reach 55 sr. This took my entire time in the store. I told them that it is stated in your receipt that you can refund within 3 days. I swear im never gonna buy ardene products. The sales lady are rude also. I can understand arabic well and critisize me why i buy that dress because im a olus size. I am bot endorsing ang product but must of my dresses are from H and M and whenever I want refund they always give me as longb as it falls within 3 days also with max, red tag and centerpoint. But with ardene the worst customer care and service.
customer service
I'm a regular customer and go to Ardene Portage Place almost everyday. I only go there because they have good sales and really nice clothes. However today would be the last time I'll ever visit that location. The customer service is getting worst everyday. Most of the employees especially the manager do not smile or greet you. They also look at you as if you are going to steal something. Today, I went there to buy 16 leggings as dance costumes. Since there were lots on the table I asked for help so I wouldn't mess the set up. I told her I was looking for 16 XS and if she could help me. She kept pushing that they didn't have enough. She didn't even bother looking. She also had an attitude so I decided to look for myself since I was in a hurry. She kept coming back to where I was counting the leggings and kept looking at me. I was already pissed but still managed to put the extra leggings back. So I went to the counter to buy, the cashier asked me if everything was ok and I said not really. She didn't say anything. She looked very bored and not enjoying the job.

I hope this concern helps the employees to actually value customers.
ardene, northgate mall, edmonton, alberta
I had a horrible experience at ardene today. I must say that the manager working there is pathetic & utterly rude. I was treated with such a disrespect & i am never ever going to ardene again. I am not the kind of person who gives bad comments ever but i am not able to keep my anger inside. I am feeling so insulted . How can she order me to buy things i dont want or otherwise leave the premises? All for what.. For trying their bracelet & earrings.

I am sorry, i didnt know that i was not supposed to try them on.

But i have some questions to which i want answers..
How can i know ? Was there any sign that said do not try them on?
Why did the sales lady did not stop me before while she already knew i was trying them?
Why is it so that we can try on jewellary while buying in fine gold jewellary stores & not in ardene?
I am from medical background & i understand any exposure to mucosal membrane, bodily fluids is harmful. But trying earrings on intact earring hole is literally same as trying clothes. In both there is only intact skin eposure.
I must say then you should stop people from trying on clothes as there are hell lot of skin problems people are not even aware of.

I always abide the protocols but then there should be a way to let people know. Such a harrassment is not at all acceptable. I am never treated this way ever in my life.
ardene duncan bc
Hi, I was in the Duncan BC Ardene store today with my 13 month old son. I was on the look out for a cute top or cute summer dress for a wedding I will be attending...my son was fussy and wanted down to explore. I put him down and he got mad everytime I had to pick him up so he didn't travel too far away from me. Your employees namely "Makayla" gave me awful and judgy looks and made me feel unwelcome inside your store. I felt insecure about myself and my baby. It was not a good feeling at all, he's only one and a bit. I hope you go over how professional your employees are and how to help women and young women to feel welcome and comfortable in a place where we spend our money. I am very unhappy with how your employees made me feel. Will not being coming back to this Ardene again.
135-Trans Canada Highway, Duncan BC, Ardene.
The complaint has been investigated and resolved to the customer's satisfaction.
ardene st. vital, winnipeg, mb.
To Whom It May Concern;

I work at your St. Vital location in Winnipeg, Manitoba. I was recently placed on sick leave by my doctor. I submitted the necessary documents at this time. However, I received a letter by registered mail from Kaleigh asking for me to submit by April 10th, my return to work date.
I spoke with my doctor's office and my doctor gave me the necessary documentation to submit to my store location stating once again due to medical illness my return to work date is still unknown at this time. Enclosed was also a letter from myself stating I would be seen by my doctor at the end of the month and as soon as I received clearance to return to work, I would contact her immediately.
I submitted the documentation this afternoon at 2:00 pm in a sealed envelope addressed to Kaleigh. I hand delivered the letter to which Dawn, the Assistant Manager accepted it.
Resolved
I didn't know this wasn't sent to their head office directly
customer service/experience at store 58
To whom it may concern,

I purchased shoes at store 58 on 3/17/18. The shoes I bought where om sale for 70% off. When paying for the shoes I was not informed that this item was final sale. Instead I was told by cashier 53899 that I would have 14 days to return the shoes for exchange or store credit. I was in a rush that day and did not have time to try them on, had I know this item was final sale I would have briefly tried them on. I went to return the shoes the next day at the location in Centre Mall, saskatoon Sk, only to find out that the shoes I had purchased where final sale. I am extremely unimpressed with the service I had experinced at store 58. Had I been informed of the correct information I would not currently be out money. I would appreciate something being done so that other customers like myself will not be informed of the wrong information and then not having to go through a frustrating and embarrassing sitution like I did.

Sincerely,
Mikayla Caplette
women's pants
I bought two pairs of pants from Ardene's. Wore the navy pair but not the beige pair. When I washed the navy one's I put the beige ones into the wash as well. Both pairs shrunk so much I cannot wear them. They are not quite capris but definitely are flood pants. The Oakville store will not even provide a credit.

I will never ever spend another penny in any Ardene's store.
customer service
I bought a vest yesterday at the Chatham, Ontario store. The vest was 40% off when I purchased it. I brought it home and decided a smaller size would fit better so I brought the purchase back today to exchange it for a smaller size and the receipt the employee gave me yesterday was just the debit receipt.
I waited for a good 5 minutes at the till before an employee even came to help me. then she told me I had the wrong receipt and if I wanted to exchange the purchase I would have to pay an additional $5. Naturally I was very frustrated and she sat there and said "you can get made if you want but its not going to change what I can do." Needless to say I still have the size that is too big for me, and I will never be shopping at that location again!
customer service
The ardenes in campbell river B.C, has one of the worst customer service i have come across. Very unfriendly staff who do not aknowledge youre even in the store. They will make some kind of eye contact, but no greeting what so ever. This happens every time im in the store and its very unwelcoming. Something needs to be done. Either more customer service training or new friendlier employees who can actually do their job properly.
Collect Your Trust Badge
Be recognized for outstanding customer service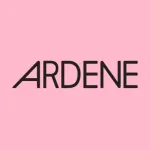 Ardene Holdings

contacts
We are here to help
19 years' experience in successful complaint resolution
Each complaint is handled individually by highly qualified experts
Honest and unbiased reviews
Last but not least, all our services are absolutely free