American Residential Warranty Customer Care Service

AmericanResidentialWarranty.com

901 Yamato Road, Ste 100E
Boca Raton
Florida
United States - 33431

Customer Support Phone Numbers

Work days:

| | |
| --- | --- |
| Mon | 8:00 AM - 5:00 PM |
| Tue | 8:00 AM - 5:00 PM |
| Wed | 8:00 AM - 5:00 PM |
| Thu | 8:00 AM - 5:00 PM |
| Fri | 8:00 AM - 5:00 PM |
| Sat | Closed |
| Sun | Closed |
American Residential Warranty Complaints & Reviews
American Residential Home Warranty is a rip off. My AC unit stopped working on a Friday, when I got home that afternoon I called them to start a claim. It took them almost a week to send a tech to see what the problem was, even though this is consider an Emergency because the temperature...
Do not, under any circumstance, use American Residential Home Warranty. This company is a scam full of crooks. I had paid $90 per month for one year before I had to submit a claim for a new water heater on 12/6/16. I submitted a claim and was told that my model was older and that I wa...
This company is a SHAM, stay far away. Being in Texas the weather is horrendously hot. So I recently had an issue with my AC Unit not cooling below 85 degrees inside the home. I have an elderly parent staying with me so I needed the air fixed immediately. I called the emergency line three...
We had American Residential Warranty for our rental home. We sold our home in February 2015 We called American Residential Warranty at that time and told them that we were selling the home, and were calling to inform them that we were cancelling our policy. We also asked for a Declaration...
My name is Sandra Holmes My address is 8690 Clear Sky Path Cordova, Tennessee 38018 Customer #11829545 Legal Shield file #712711 Hot Water Heater model #PRV50-NBR-T971 Made in USA, 1996 I was a customer of this company, American Residential Home Warranty for a long time. When I finally...
I took the home warranty from the company in the beginning of June 2014. I noticed a minor leak in my kitchen sewer pipe leading to the main sewer line. I called the company on 7/31/2014. Some one from the company's affiliate in New York came to my house on 8/1/2014. I paid the...
On about August 24th, 2012, I purchased American Residential Warranty for my home. Before purchasing the warranty, I asked the sales representative to go over what my plan covers and what my plan does not cover. The representative specifically told me that the warranty covered...
Letter submitted to American Residential Warranty I am writting due to the fact I did not recieve a notice that a payment plan has been cancelled per my request.. I made a request August 9, 2012 to canel this contract. My resoning is I called for services due to a problem with my toilet...
American Residential do not tell when you sign up for their service that if your Appliances or AC unit are older models that they will not be covered for repair or replacement. American Residential will not fix or repair or replace any thing that is not fairly new. If you have a new home...
Recently Discussed Complaints
Consumer Tips & Tricks
Worst rating
Subjects of Wide Speculation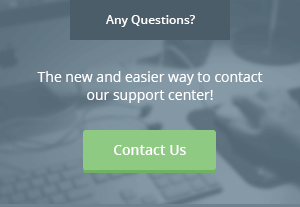 Latest News & Stories
Stay Away
Latest Questions
Latest Groups
Today's Mess-Up Photo