All Solutions Network complaints
5
Newest All Solutions Network reviews & complaints
Non payment
I started promoting All Solutions Network in October 2022. It is now January 30th 2023. As of today I still haven't received any payments. Just for this month alone I have received 95 emails saying there have been loan inquiries from my site, so I must be doing my part right. But when I email Bruce Castro or email support They don't email me back. I received one email in December saying payments would be out within one week. But I didn't get one. I thought by BBB saying they had been in business for 21 years, it would be a legitimate company to work for, however I guess I was wrong. I was also told if I sent a copy of my credit report to Bruce he would send me a free credit repair manual, a free gas voucher and a free grocery voucher. I didn't receive those either. I tried to contact my upline sponsor Kevin Farmer, he didn't reply either. so I just wasted 3 Months for nothing.
Desired outcome: I would like to see them keep their word and deliver what they promise. Deliver on products and payments.
unable to login
Hi,

I forgot my login information and as a result, have not been able to log in.
The reason I did not contact you before is due to the fact that I could not find where to request the login information before I stumbled onto this site.

My e-mail address is [protected]@gmail.com
I sincerely hope this is enough information, in order to get this issue corrected.

Thank you for your co-operation.

Regards

David Blake
rec support fee 4 points.
I have been paying to get the 4 points.
I been paying so I know that I qualify every month for fast start and other compensation.

However, I never get paid anything.

I reach out to ASN for help. But nothing.

I have a medium sized down line that appears to be inactive.

What do I have to do to get paid Bruce?
I have been getting exhausted and need help.
Nov 27, 2018
12:25 pm EST
Still awaiting your response. I guess I am just another stupid fool working hard for years to build a business through ASN Never smart enough to even get paid a single penny... Thanks Bruce!
non payments
It is now May 27, 2018 and I and many other All Solution Network (ASN) members have not been paid now for almost nine full months. That's correct we have not been paid since August 2017. I write to ASN and get no answer about payments. I even text the owner, Bruce Castro about payments and when he does respond back he promises over and over that payments will go out buy such and such a date, but never it happens. Now he is the owner and founder of this company and claims on his website that there will be a Thursday night call for any questions members have (which I am on almost every Thursday night the Weekly Thursday Teleconferences [protected] Enter Access Code 437688#) and Bruce is never on the call. He has texted me many times and again promises to be all the call for a particular date, but never comes on the call. Most of the time he has an excuse or reason why he cannot make the call, sometime he gives no reason why he doesn't make the call. This has been going on for many, many months that Bruces Castro has not been on the call. I write to Bruce or ASN support asking why payments are so late? And no answer as to why ASN payments are so late. Other than Bruce or family members are ill or other issues. As a matter of fact the last time Bruce texted me about August payments to be paid out was May 10, 2018 and he said: "...as to the payments, AS GOD AS MY WITNESS, I promise even if I have to do everyone of them myself the payment that's most in arrears will be sent out by Tuesday and then the month's paymnet will be sent out by the very next Tuesday I absolutely promise. ...I know it's inexcusable..." Notice what Bruce said: "AS GOD AS MY WITNESS" well on Wedensday May 16, 2018, I texted Bruce again, because payments had not been sent, and Bruce wrote back and said: "I actully am personally working on getting it done." That was last week and still no payments and still no reason why. Now you can see what I am talking about when it comes to his promises. Even on the ASN website to date, has not been updated on the ASN payment updates website, have not been updated since Mach 4, 2018, see here at this link or see image below: https://allsolutionsnetwork.com/cgi-bin/d.cgi/1000/payments.htm

I have been with company since 2011, and I really didn't want to write this complaint, but Bruce has left me no choice. I believe this is totally uncalled for and and to quote Bruce is "inexcusable." All ASN membership who are owed payments should be payed for all the past eight months, ASAP!
The complaint has been investigated and resolved to the customer's satisfaction.
This review was chosen algorithmically as the most valued customer feedback.
I don't remember how exactly I fell into this site. Then I started getting mails from Bruce Castro. This site had a lot of things to sell and I thought I joined it because I felt I can really convince my site visitor to buy these products without much problem. I even managed to get in one downline affiliate to the site. Then I checked in to check my bill...
Read full review of All Solutions Network and 57 comments
Collect Your Trust Badge
Be recognized for outstanding customer service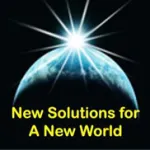 All Solutions Network

contacts
We are here to help
19 years' experience in successful complaint resolution
Each complaint is handled individually by highly qualified experts
Honest and unbiased reviews
Last but not least, all our services are absolutely free