Newest Adam4Adam reviews & complaints
Dating site acam
I was a member of this site for over 20 years and back on July 13 Inwas chatting with someone who portrayed himself to be a 19 year old. We chatted for about a week and texted over rhe same period. Yesterday, Saturday i received a phone call from a person claiming to be a investigator with sheiffs office calling on his personal cell phone. Thats where i got suspicious, they would never call from there personal cell phones, to state the individual i was speaking with was only 17, then he says the father is willing to talk to.me about situation. Again the number that called me was a talk to te t number, when i tried toncall back and said the talk to text number is not available . Then it called back and said how could i talk to a 17yr old and he tried to commit suicide, i have reported this to the sheriffs.office
Desired outcome: I would the company to investigate this matter, i do have rhe numbers
This review was chosen algorithmically as the most valued customer feedback.
I received an email stating I have new messages on my Adam4Adam account at 8:12 AM this morning, Thursday, July 27, 2023. I tried to login at 9 o'clock and it is been telling me my account has been suspended? Never once have I done anything to have my account suspended and in fact, I sent a screenshot and informed Adam4Adam that somebody on the account had...
Read full review of Adam4Adam
Hackers, scammers on this website... Beware!
Hackers/scammers are using other people picture to lure members into conversations that get endless until they get your private email and do not under any circumstances give them your cell number! They will pay for your information at one of the "people look up" websites and get you complete information, you, your family, your address, all your phone numbers, etc.! Then they send it all to you on your cell or email and they want $1000.00 to keep from sharing all of your conversations on adam4adam and photos you posted with your family and all social medias that you may be a part of! We are talking hackers, scammers and blackmailers! The best thing is to avoid this website completely... It can't be trusted! It is free to all and I mean all! So all you need is a fake name and email to get signed up. So this is a dark web and hackers, scammers, blackmailers dream come true! Some will go so far as to say they booked a motel room and give you a time & day to meet! Do not fall for it... You are being set up to be robbed or worse. Do not give them any info on your vehicle either to recognize it. Use your smarts and gut feelings and trust them. If you have a bad feeling about whom you are chatting with... Then break immediately. Do not risk your life, money or well being it is not worth it. Cancel you membership!
Desired outcome: Nothing from Adam4adam... just a conformation that this info I said gets posted and out to the general public!
Is Adam4Adam legit?
Adam4Adam earns 91% level of Trustworthiness
SAFETY NOTICE: ComplaintsBoard has analyzed Adam4Adam and determined that it has perfect credibility and is completely trustworthy, with a legitimacy rating of 91%.
Adam4adam.com has a valid SSL certificate, which indicates that the website is secure and trustworthy. Look for the padlock icon in the browser and the "https" prefix in the URL to confirm that the website is using SSL.
Our scan shows Adam4Adam website is free from malware and phishing activities, which are types of online threats that can include viruses, worms, Trojan horses, ransomware, and other malicious code, as social engineering tactics used to trick users into sharing their personal information.
Adam4adam.com has been deemed safe to visit, as it is protected by a cloud-based cybersecurity solution that uses the Domain Name System (DNS) to help protect networks from online threats.
Adam4adam.com you are considering visiting, which is associated with Adam4Adam, is very old. Longevity often suggests that a website has consistently provided valuable content, products, or services over the years and has maintained a stable user base and a sustained online presence. This could be an indication of a very positive reputation.
Adam4Adam website is deemed to be popular and indicating that it receives a high volume of traffic. It is important to be cautious when using a highly trafficked website, as it may be a target for cybercriminals looking to exploit vulnerabilities or steal personal information.
Adult content may be available on adam4adam.com. It is important to be aware of potential risks and to use caution when accessing or engaging with such content.
However ComplaintsBoard has detected that:
While Adam4Adam has a high level of trust, our investigation has revealed that the company's complaint resolution process is inadequate and ineffective. As a result, only 0% of 17 complaints are resolved. The support team may have poor customer service skills, lack of training, or not be well-equipped to handle customer complaints.
Adam4Adam protects their ownership data, a common and legal practice. However, from our perspective, this lack of transparency can impede trust and accountability, which are essential for establishing a credible and respected business entity.
We conducted a search on social media and found several negative reviews related to Adam4Adam. These reviews may indicate issues with the company's products, services, or customer support. It is important to thoroughly research the company and its offerings before making any purchases to avoid any potential risks.
Our Verdict: Adam4Adam is highly recommended company, but beware of poor customer service. Their 0% Resolve Complaints rating is a cause for concern. We advise using their services securely and reviewing complaints beforehand.
A4A account usage
This is more a question of how to effectively use A4A as a legitimate user than a complaint.
Since being a member of A4A I am inundated by communications from users who seem to be close to me (in the USA) but end up being Russian or from some other Baltic nation far far away once you initiate conversation and find out more. They start off as very innocuous and innocent conversation, but it does become clear that they are gathering information to assess your wealth or location.
Unfortunately, I have fallen pray to the words from one of these profiles that led to us exchanging emails and establishing a relationship outside of A4A.
This is definitely on me, and I have realized my mistake and take full ownership of letting this go to far.
The individual has since emailed me continuously with promises of affection and a desire to come to the United States to "visit" me if I can just send him money and help him get here. Thankfully I have not done so, and have been skeptical of his motivations and true intent which is to solicit money. I am safe, and while he continues to email me, I am well aware of his ruse.
What is disheartening however, is that the original profile (now gone) indicated being close to me, and being verified and legitimate.
Since this event, I have run into so many more profiles that seem to fit this description, that I can no longer trust what profile is real and what profile is fake anymore.
I am inclined to discontinue my membership and resort to Grindr, who somehow seems to manage keeping the fake profiles at bay a whole lot better. (though they are not non-existent for sure).
I am disappointed by this as the A4A platform offers a lot in terms of getting to know someone, and is fun and easy to use. But it is filled with questionable profiles that cannot be verified or turn out not to be real. I every case it ends up being some far away international person (real or not) that has other motivations.
Desired outcome: How can a legitimate user like me make use of A4A in such a way as to better weed out fake profiles that appear legitimate.
Message retrieval
I have 10 A4A messages stacked up and am not able to retrieve them. Tried rebooting, caches, etc. I get a error message like 'Oops, something went wrong -ok' that just keeps repeating. I'd certainly like to know what these guys are asking; it's the reason I'm on here.

How do I retrieve such messages?

How do I retrieve my messages?

How do I retrieve my messages?

Please?
Desired outcome: Please send instructions
Adam 4cadam dating site
This morning I had another interaction with a guy who initially wanted to have sex with me and use drugs..I blocked him..when I returned to the site this afternoon there was a threatening text from a fake profile..I reported this profile to your staff numerous times with negative results..all management emails re impossible to navigate..and impossible to navigate..this guy has said he is going to track me and harm me..it is even obvious from his handle that he is designed to get me...the profile is still up and I'm unable to navigate a response with your team
Desired outcome: shut this guy's accounts down
Suspended for little to no reason at all.
Hi I accidentally deleted my account after receiving tons of spam emails to my account, after I signed in using the same email address and a new username and account I was wrongfully suspended and was unable to log back in beyond changing my email address.Please tell me this is a mistake.
Prostitution/ assaulting clients cover up
Las Vegas in on this because prostitution in nv, or your paying off ! Or what you allow prostitution on sites, this need wa dc law maker, charge you with I hoping your corrupt app
Scamming
July 13, 2020

An Adam4Adam Member Nudenuts, contacted to regarding taking photos. I am not a photographer. I told him this, but I would take pictures of him...Not me. I told him to contact me, once this Convid-19 Virus is under control or manageable, and I would take some photos of him...Any way that he wanted me.

Well for some strange reason, he reported me as being a scammer. I am not a scammer. I have never scammed or attempted to scam anyone. I have been a member of Adam4Adam for about 20 years. SensuousOne ([protected]@NC.rr.com).

Why did you delete me messages, on my account? Why didn't you contact me regarding this user or member reporting me as a scammer? I simply do not understand why, you did this to me? Please correct this situation, and turn your attention to Nudearts...I think he is the scammer.

SensuousOne ([protected]@NC.rr.com)...or [protected]@Yahoo.com
a4a messages
Good Morning Sir/Ma'am:
My username for a4a is [protected]@yahoo.com

Every time I try to check messages or simply try to send a new message to someone, I get an error message that says: "error forbidden"

I currently have 24 unread messages, and a host of other saved messages that I really need to retrieve ... Please help me resolve this issue ASAP!

Thanks 🙏🏾,
DarkJB
technical issues
When I go to Adfam4Adam, it takes a very long time (over 5 minutes) for my messages to appear. Also, when I try to go to a message, I first get the error message: "Alert
Forbidden Ok." I would like to get these resolved. My user name is:
[protected]@gmail.com
It is very annoying to have to click through that every time I want to read an email or profile.
terms of service rules
They used to be ok about posting pro ads, but lately, they are TERRIBLE. After submitting ANY changes to ads, they send an automatic, "Unfortunately, your PROad was not approved because it advertises something illegal (like sex for money, drug or other illegal activities). Please be reminded that it is forbidden to do so on Adam4Adam and can lead to profile suspension." This is completely untrue and ridiculous. It is likely as a result of recent conservative legislation HR 1865, however, they don't seem to have the staff nor the desire to actually read the updates, but instead send this automatic message, and have not responded to emails asking why they did this. Also, you cannot enter prices (while existing ads have prices), also the message says to not upload nude pix to pro ads while there are pro ads with nude pix already, etc etc etc. So, the whole site is self-contradicting and very unprofessional. Is this how we treat each other, really? So sad...
los angeles user "monstercocktyrel" is a thief
On may 3, 2018 I made the mistake to meet up with user monstercocktyrel through the website adam4adam.com. I happen to leave my phone unlocked early on into the encounter and while I was in the bathroom he transferred $380 using a cash app from my phone to his in a manner of minutes. He left immediately after before I realized and could stop him. I messaged him several times asking him to return it. Or to at least give anything back, even half back me as i'm currently in debt and very desperate. But he ignored everything.

I wrote to adam 4 adam but of course they don't care one of their pro members is a thief. All they care about is maintaining the status quo, but he was aggressive with me, stole from me and will continue to be to others. He is a danger to users on the site, especially if they want to keep up their escort services underneath the eye of the law.
Massage service
Date: 8/15/16
Location: New York City
Adam member screen name: hungdarkdriller_
Adam page link: https://www.adam4adam.com/profile/view/hungdarkdriller_
This guy, said his name Jamal, is a scam artist. The photos are not of him, though he was cute. I was supposed to have an hour massage. He arrived and asked if I do 3some, I said yes and he said his friend was with him outside my apartment. I did not want to have a 3some so declined. He asked for his fee upfront, began the massage and after about 10 minutes he leaves the room, I thought to the bathroom and he leaves the apartment. I see him just closing the door and notice his friend actually out in the hallway waiting. He's a fake, scam artist. Beware
It is unreliable and the moderators can easily block you
Couple of month ago, I have found the website www.adam4adam.com. I registered there and created account, but unfortunately the website hasn't been reliable and professional. I complained about it to the moderators, but they didn't react and didn't care. I wanted to do something about it, but the moderators suddenly blocked me. Not recommended website.
Today I got a message that I was banned from the site
Today I went tryed to relog onto the site and It said I was banned from the site. I have noted three previous posts for falsely advertising scam on this website and now Ive been banned. I would like to know why I have been banded and not allowed to use the site from my home PC and my cell phone. I have followed all the rules for posting and have only reported other persons who are posting scams

Please let me know why this was done and for what reason.
This review was chosen algorithmically as the most valued customer feedback.
I have been a member of this site for years, nearly 10 or more to be exact. Yesterday I got into an argument with a black escort who had a few names to call me, so I called back. He reported me and they chose to suspend my account. I have supported the site for years, but no more. I guess all they really care about is getting more and more of their paying...
Read full review of Adam4Adam and 66 comments
Collect Your Trust Badge
Be recognized for outstanding customer service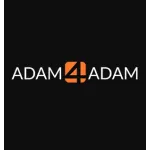 Adam4Adam

contacts
We are here to help
19 years' experience in successful complaint resolution
Each complaint is handled individually by highly qualified experts
Honest and unbiased reviews
Last but not least, all our services are absolutely free