Acima Credit complaints
35
Acima Credit
-
Washer
I bought a used washer they told me the price is 450$, I have been making all my payments on time I have been paying already almost 700$ for only a washer that is not even new at all is used. They do not try to work things out with my payments cause i had only owed 190$ left when my 90 day period ended. How is it possible i still paying for this washer that is used not even new for this Price for almost 1, 500$ ?
Acima Credit
-
Grill that was told was 18k n it was 10k n missing products
I have a law suit with a lawyer and I am going to send me goldman's and this creditor acima to court because I was sold fake or merchandise that was incorrect and I have proof and records to prove that my claim is correct I contacted the bbb federal credit and small claims court I was truly lied to the dishonesty off this company and no help from the company has chosen me to file a lawsuit against both companies affiliated with the branch
Desired outcome: Court or be fair and that hasn't been done
Acima Credit
-
Unauthorized credit charge
One day before thankgiving, november 25, 2020 i purchase a washer and dryer from preferred appliance sales and repair in summerville south carolina. I asked for the 90 days same as cash, and i was informed that i needed to call them to set it! now, mind you i paid 50 plus dollars in the store for an application fee just to go through acima. After making that payment i was left with a 1, 359.00 balance. On december 4, 2020 acima withdrew 127.00 out of my account without any notication, when i called she informed me that this amount will be withdrawn every (2) weeks...What? i requested that i am allowed 90 days same as cash she then said how much more the finance charges would be... Excuse me there are no finace charges on 90 days same as cash... I eventually paid off the bill the same day, however they added additional fee. Please don't use this company they are crooks... I am begging you not to use this finace company
Acima Credit
-
Agreement
I agreed over the phone with CS rep at Mr. Nobody in Gastonia, NC to finish payments of my bill. I was assured that once my payment was through, I would released from any further payments. My payments are through, and now they say I still owe them over $400 because the 12 month lease isn't up. The repair work was time sensitive and necessary. I cannot afford to pay the remaining. Please understand, I agreed for the CS rep, Ashley to auto sign only because I didn't have a choice, and needed the work finished. .
Acima Credit
-
Furniture
In may of this year, I purchased furniture from a local furniture store in arkansas. I love the store! Unfortunately, they use acima credit. I lost my job and am unable to pay $600/month per our agreement.

I have been successful at working out payment plans with my bank, my vehicle, credit card companies, medical bills, etc., but acima won't budge. I have received harassing phone calls, several times a week from acima since june. I've explained my situation numerous times and tried to pay what I could for the furniture. Today, I received a letter from acima which basically said, "pay in full or we will pick up the furniture." I told them they can pick up their furniture. I will never do business with acima again!
This review was chosen algorithmically as the most valued customer feedback.
Dear Madam/Sir when I have arrived in NY this year for the first time, I purchased merchandize from "Sydney Furniture Store" with the total amount 1820. It was agreed with the cited store to pay 1180 USD and, in turn, ACIMA to make a deposit of 650 USD that it will be reimbursed in three months. we got ACIMA s approval to pay for 90 days. Last Monday ACIMA...
Read full review
Acima Credit
-
loan payment / horrible customer service
Horrible customer service. I prepaid one of my payments and even though my account stated that, the regular payment still charged my account causing a ripple effect of overdraft fees. They admitted the mistake on the phone but could not provide this in writing or any viable option of helping me recoup my bank account losses. They obviously do not care about their customers
Acima Credit
-
iphone x
I signed up with Acima Credit but I admit that I didn't read the contract b/c charging for an iPhone up to $1, 000 but paying expensives was so hard to maintain so I stopped and now I received word that it was derogatory marked on my credit score and I didn't feel that was fair I was was 31 and stupid trying to be cool and I'm willing to amends. I just want to find peace in this complaint and resolve anything.
Acima Credit
-
affordable tires
When I purchased these tires I was told that I could use this Acima Credit business for no fees, the 54.95 they charge you is a fee! Not a down payment. When I found this out I went back to the establishment and talk to the manager he said he didn't know that so he gave me a $55 credit towards an oil change or whatever I wanted to use as a service that they provided. So not only is the 54.95 not a down payment… Which you can pay off in 90 days without additional fees. That is such A farce! every time you make a payment they actually charge you another fee they call it a rental fee to get away with double taxation I guess I have never heard of this in all of my life it is so crazy!
Acima Credit
-
couch
I Bought a cough from a furniture store in Knightdale, NC. Total was about $800 something. I had $465 left to pay off my merchandise. I called to pay it off and of course they added taxes so it was a total of $495. They drafted out the $465 but the remainder was suppose to be taken out on August 10th so that it could be paid in full and finish my contract. Well some how they said it was not paid and because that $35 was not paid by the 10th they re started my contract so now I owe $692 before I can pay off my couch again. Couch was a total of $800 but now they have me paying almost 1, 500 for the couch. You mean to tell me they could not work something out with me over $35 but instead choose to re start my contract just cause that was not paid on time. Yet the person told me if i would of called 1 week after something could of be done. Mind you I called exactly about 1 week after Aug 10th when I noticed that my account was not paid off. Couch is not worth that 1, 500 and why would I have them come pick it up so I can loose out on the $800 I already paid? No, I do not think this is right! Such a rip off! Single mom with two kids and having to waste this money on something that I feel like It could of been resolved a different way instead of taking advantage of someone and what they work for.
Acima Credit
-
how your company is month late reporting to the credit bureau.
I have made every payment most of them early, but your company has not report my on time payment since July 2019, it is September 12, 201, what happen to August 2019, why is not reported. What I see is this is another company that give less than a dam about good paying customers we can just wait no big deal. And when I paid my account off today and questions your employee why it has not been report he hung up the phone me even when I ask to speak with his manager he said they will just tell me the same thing and hung on me.
Acima Credit
-
lease purchase
My payment schedule was agreed upon and included in my lease purchase agreement with Acima Credit. The concept behind the type of financing it to allow you to pay off the balance within 90 days with no additional fees.
I paid the account balance as indicated on the Acima website for $763.67 on September 10, 2019 however on September 11, 2019 Acima still processed another payment claiming that the payment not due yet is included in the pay off amount and must process.
I have dealt with progressive financing and snap paying both accounts early and did not have this situation.
I believe I am being over billed an additional payment for both my accounts and the excuse that Acima submits payments 2 days before they are due is unacceptable and breaches the agreement we agreed to.
Acima Credit
-
unauthorized transaction, rude customer service
I had an account with Acima paid it off and thought the account was closed. I decided to get something else. Now after they made me fill out a new application they also asked for a form of payment. I gave them a new debit card to use, needless to say they went back to my old account (which should of been closed) and withdrew the money from that first card, causing me to go into my negative by a nice amount. Remember my card was on that file. I pointed that mistake out to them they said it's the banks fault. I had to pay the negative fee back plus they got their money and I lost a full payment plus fee's. I was promised my money back then the supervisor changed his words around and reneged. I caused none of this. they said it was a computer glitch. why even go back to my old account when you have a new card on file. esp if they make you fill out a whole new application and ask for a NEW form of payment?. That first account should of been closed when I paid it all off, but it wasn't. I have nothing but attitude towards this company.
Acima Credit
-
acima credit is a rip off
Charging people more than double what you should pay for the item or items. The better business bureau need to shut them down. Just taking advantage of people. I was there, and applied, approved, and didn't get a receipt or a copy of the lease. So I called the lady she forgot to give them to me. I did end up getting both. Look at the payment schedule it was ridiculous. Bye the time everything was done I paid what I should have. I was offered to give it away to a non-profit organization or settlement. I was trying to establish better credit, and instead they put that leasing charge on my credit report, I refused to pay an additional $1400.00 to them for their gain.
I will tell the public not to purchase any leasing agreement with ACIMA. I will notified whom ever I need to so people don't get ripped off.
This review was chosen algorithmically as the most valued customer feedback.
I purchased 4 tires in September 2018 from big R tires in Pueblo, CO, a subsidiary of NTB Tires. The tires cost seven hundred dollars and at the time of purchase the sales person offered me credit with an understanding that in three months I could pay them off with no interest. After three months if I did not pay it off I would have to pay interest of 20...
Read full review
We are here to help
16 years' experience in successful complaint resolution
Each complaint is handled individually by highly qualified experts
Honest and unbiased reviews
Last but not least, all our services are absolutely free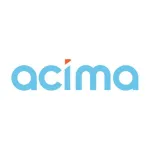 Acima Credit contacts
Acima Credit representatives

Acima Credit

Acima Credit