AccountNow complaints
139
This review was chosen algorithmically as the most valued customer feedback.
Ok, ive been fed up for some time... But this past week was my breakimg point. I had moved and thought I lost my card. So I call to request a new one. I have been an accountnow customer for over 6 years so I did not see why giving the new address would be an issue. Well, then they tell me I need to upload a copy of my photo id and a bill with tbe new...
Read full review
AccountNow
-
Refund
Allowed IRS refund to be deposited. Requested to have the balance sent via bill pay. Bank refused to honor the paper check received for bill pay. AccountNow placed a stop payment on the check on 4/6/22. I sent back the check, my ID, and copy of AccountNow card via certified USPS mail. No one can give me an ETA on when I should receive my money back. They closed my AccountNow card. I'm now facing eviction while pregnant.
Desired outcome: I need to receive my money asap.
This review was chosen algorithmically as the most valued customer feedback.
Last week, April 20th I called and requested a replacement card because I misplaced my card. I paid a total of $35 to have the card expedited and was told it would arrive Monday April 25th, when I asked for a tracking number I was told they didnt have it and they used either Fedex or UPS but the agent Sarah would not confirm which one. I called back today...
Read full review
This review was chosen algorithmically as the most valued customer feedback.
In august 2021 my accountnow card expired last day of month called agent said new card would be mailed. 092021 no card called back .was told i must send proff of address and verification of my identy. Ok i got copy of rental lease, letter ssa dish tv my doctor photo copy of my oregon drivers license with my adress letters. Bills received from bank cable...
Read full review
This review was chosen algorithmically as the most valued customer feedback.
On March 28th, 2022, I had a direct deposit into my account. I also saw 2 unrecognized purchases that was pending. Both for $65.25, and for the same company. The transactions were pending. I contacted Account Now, hoping to prevent the transactions from posting because they weren't mines. The representative informed me that I couldn't dispute the charge...
Read full review
This review was chosen algorithmically as the most valued customer feedback.
Good morning. On March 23rd I notice that on my account some transaction I did not approve were made. I called to dispute them. I was told that my account had to blocked and they would send a new card. I moved in the last month and had to send in information. I have sent in the same info 10 times since this day and I keep getting the same response that they...
Read full review
AccountNow
-
Frozen funds
I ordered a new card over a month ago 2 cards where not received I tried to get a 3rd one and they asked for proof of residence I sent them everything on the list plus more and there telling me I cropped them I just want my funds out of this account and to be done with this company I have had enough you are messing with my life cause I can't pay my bills so can I please get my money im a disabled veteran and that is government money
Desired outcome: My money
AccountNow
-
Not able to get sign in on certain browsers and getting messages about certain cards with beginning numbers.
WINDOWS 7 and 10 Shows screen with user ID correct when click to LOGIN get The requested URL was rejected. Please consult with your administrator. Your support ID is: 3190776293004707061 Also message about call if card begins with certain numbers and mine does. callled but get non technical person who is no help at all. Have looked on complaint site. This just stared happenin about 6 months. Didnot work on Google. Now Edge, IE and or others get same errror. Very hard to change Va Disabilty deposit sinc ecatfind my discharge 50 years latter and getting new one cant taee 3-5 months
Desired outcome: being able to used the website and get my money and check balance
AccountNow
-
Debit card
Dispute #257315 While using my card at self checkout it was scanned by a criminal. On December 31 they emptied my account of $502.12. Using lottery and visiting locations I have never been. After speaking with a representative and faxing in my documentation showing I did not make these transactions, the denied my dispute and are refusing to refund my money.
Desired outcome: I have sent in an appeal to your po box,I have heard nothing back. I would like my appeal request to be approved and my money returned. As I love paycheck to paycheck my car payment this missing money is reflecting my car payment.
AccountNow
-
AccountNow
I recently had fraud on my debit card on Jan 3rd. Called AccountNow and was asked to upload my DL and bill with my address. I have done that 4 times in one week and they said they didn't receive it via their upload link. 3 weeks later still waiting on a new card to be mailed. Called again and they said they needed me to upload my DL and a bill with my address on it 🤦‍♀️ Again I upload these documents and now I am desperate because I have NO MONEY! Worse customer service ever and on top of that after they finally received my documents I had asked for 3 day fast delivery and to notate that in my account…have I received my card 10 days later? NO. I am begging you to not use this company because you will regret it.
Desired outcome: My debit card in my hands so Ican pay rent and bills and get good!
This review was chosen algorithmically as the most valued customer feedback.
I have been going back and forth with accountnow all month. About 3 weeks ago I called accountnow and asked for a new card to be sent because the strip was worn down and my expiration date on the card was getting close. The customer service representative asked me to verify the phone number on the account and I didn't know it because I made the account 10...
Read full review
AccountNow
-
Access to my funds
My account was hacked by an unknown entity... Account was closed with almost 1000.00 still in it until an investigation was completed... That was three months ago... I've submitted all the information that was asked for... Twice... I've been calling every week for the last three months and keep being told to call back... I'm disabled... And it might not seem like a lot of money to most folks... But it's a lot for me to lose...
Desired outcome: I want my money
AccountNow
-
Prepaid card
My card expired June 2021, I had to verify my identity to get a new one. They have told me 72 hours to review the documents I sent to verify my identity, which was Broadband bill and PA State issue Id. 2 months passed now calling everyday with them saying same thing 72 hours to review, one of them told me to change my direct deposit, and get my pays reissued. Today they say my ID is blurry, over 2 months have passed with my paychecks going into this account, I stopped it now and in the process of finding out my legal rights to get the $4200.00 that remains with account now, won't issue new card, won't let me close my account, won't let me move my money, nothing, they say the exact same thing 72 hours, won't let me talk to any one else just bounce me around their call center probably in the Philippines so they can pay them a dollar a day. Can't talk to anyone except the lowest paid people in the company.
Desired outcome: New card issued, check issued, account access so I can move it into my chase bank account.
AccountNow
-
Disputes
I filed a dispute with account now and filled out and uploaded the documents my account was debited 109.88 by a company that I didn't give permission to debit my account. I took a survey and was given a choice of items I won for taking the survey. I chose wireless pods and all I had to pay was shipping and handling that was 9.99. I never saw anything that said 7 days later they were going to debit my account for any amount of money. Account now said there was no error on my account and denied my dispute. I requested to speak with the dispute department and was told they choose not to speak with customers about disputes. As a customer I think I'm should have the right to speak with them. I am so disappointed in account now. I think I should look for a new bank
Desired outcome: For account now to protect me as a customer and give me my money back because it was stolen from me
AccountNow
-
Card/my card blocked
Yes I have Provided everything they have requested from me! That was on August 12, .2021 and my account is still block I need help with my account. They haven't contacted me back about information they have received from me. I send my proof of my address my utility and proof ID with right information they quested from me and still I haven't heard anything from them!
AccountNow
-
AccountNow
My name is Susanne Parker and I want to close my accountnow account and have my balance in my account transferred to another account.I have not been able to access my online account and unable to talk to a live person who speaks good, clear english.This has been an on going issue for several years and I've had enough problems with Accountnow.I cann't even access my account on line to see where my money is going.. I want to close this account and have my $789.35 transferred to my new account. HERE is the information: Susanne Parker 99 Evergreen Point Apt. 103, Danville, PA 17821 email: [email protected]m contact me by email please for the rest of my information. Thank You
Desired outcome: I want to close AccountNow account and get the balance of my money transferred to my new account.
AccountNow
-
I am complaining about a debit transaction I just made at the 36st seven eleven store in camden
I made a debit transation at the 7/11 store on 36 and federal st store. The debit was for $400 dollars and I only got back $340 dollars. I called them and they told me to call my card company I am request a refund as soon as possible to my debit card. 45653400283303648 when I called Account now I was directed to the complaint department for help without even speaking to any one. The machine didnt give any receipts out either and I did request them
Desired outcome: refund to my card
AccountNow
-
Prepaid card
I purchased a cruise from carnival before covid his covid hit and now I'm having to cancel it and to cancel it and they sent them to refunds from the original transactions to account now and they are holding my funds and have been for 6 days every time I call it's gonna be 24 to 72 hours I'll wait 72 hours and it's another 24 to 72 hours I have given them the dates of the original transactions from carnival I'm carnival and still do not have access to my money There was one transaction for $250 another transaction for $230 $130 done on August the 20th they were refunds from carnival cruise And they wouldn't be committing fraud I assure you They only refund to the original form of payment I want my money please help me
Desired outcome: Access to my money today
This review was chosen algorithmically as the most valued customer feedback.
Withholding my money deposited 3 weeks ago. I get the same representatives that sound like robots because they read from a script and say the same thing. I had money deposited 8.9.21 and called 8.10.21 for them to release my funds. They say they will have to put in a request for it, as the back office, will take 24 to 72 hours. I waited the 72 hour...
Read full review
AccountNow
-
Account now will not send me my card
I emailed account now a picture of my id n a couple of my current bill on 7/23 I called everyday they said they received it on 7/26 but it's still
Under review it's 8/23 n they still telling me the same thing my check just sending on my card my bills are bagged up because money is on that card every time I call they say the same thing 48-72 hours it's been a month this is ridiculous who can I talk to who's higher then them because I need my card mailed out
We are here to help
16 years' experience in successful complaint resolution
Each complaint is handled individually by highly qualified experts
Honest and unbiased reviews
Last but not least, all our services are absolutely free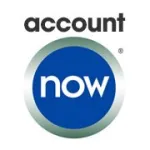 AccountNow contacts