Yellow Cab
-
Ride and driver
The driver was not comprising with my destination and he was taking me the way he wanted to go and also the meter was weigh too much for my route and im very upset. There was an crime scene on our route and he made stops that weren't asking him to stop. Also, I was told that he was on drugs and I didnt ask for a handicap vehicle to be sent. I couldn't even open the doors on the van and wouldn't assist me at all with gettin into his cab.
Desired outcome: Over charged and asking for my money to refunded.
Yellow Cab
-
Customer service
I have been calling yellow cab since my baby was discharged from the hospital at 9pm. They told me it would be 30 minutes and then kept telling me that my ride is on the way, and then they cancelled the ride and when I called back to find out what happened they said it was still coming and to call back in 10 minutes. I called them back 6 times and every time a customer service representative answered and I started talking they hung up. Then I finally got a hold of them again and I told them I am waiting at the hospital with my baby then the lady didn't hang up on me, she said she forgot to ask me how I was paying and I told her a voucher and then she told me my ride should be here shortly. I am still currently waiting and it is now 10:59pm.
Desired outcome: Better customer service. Recorded phone calls. Someone for them to answer to.
Part 2:

I kept calling customer service asking where my taxi was and after they all kept hanging up on me over and over and over again, I busted out in tears because I was Soo frustrated with these people even after I explained to them I had 5 other kids waiting at home for me at my neighbors house because I am a single mom of 6! I found out that My taxi was given to someone else and the taxi that eventually came for the lady who took my taxi, refused to give me a ride. I had to Beg him to stay a few more minutes while me and the valet guy called dispatch back to beg them to have him give me a ride after I had been waiting for 3 hours with my baby! The dispatch lady hung up on me again and I broke down so the valet guy called and guess what? They didn't hang up on him! After he begged them to give me the taxi that was already there and I bribed the taxi with a cash tip, he Finally gave me a ride! 9pm-11:58pm! That's how long I had been waiting for a ride home, they hung up on me 12 times! They kept lying to me, gave my taxi away and refused to give Me and my baby a ride! Thank GOD for the valet guy who stepped in to help me and my baby!
Yellow Cab
-
Yellow Cab Driver
I ordered a cab online. Saggar picked up the job, turned up, then my daughter and I walked out immediately and he took off. With no reason when I first called he just said "they'll send you another one" which did not happen as he kept my job but would not pick us up, so I had to cancel it myself and order another one. I am extremely unhappy with Saggar the driver. This is the first official complaint I've made and I expect a response and assume I'm probably not the only one to complain about him. But he's making you guys look bad. Very angry with him and unhappy. I tried calling him a 2nd time to ask him to cancel our job if he wasn't coming back, but he wouldn't answer.. I can be contacted on 0431264718. What he did was extremely unethical.

Sincerely Sam Garwood
Desired outcome: The driver Saggar is looked into to see if there are other similar complaints and he needs to be reprimanded and a free $13 taxi fare would be decent.
Yellow Cab
-
Reckless taxi driver, #1363, plate ends with L1V
Southbound on NE 6th Avenue, as we turned left at the traffic light from NE 6th Avenue onto 159th Street going East, this taxi driver passed us recklessly on the left and cut in very close to get back into our lane. He cut in so close, it caught us off guard and startled us. We were going the posted speed limit. He was speeding. He almost hit our vehicle with his vehicle, as he sped away at a very high rate of speed, driving much faster than the posted 45 mph. This street is in a residential area, near a park and swimming pool and there are pedestrians around all the time walking on the sidewalk and crossing the street. He then sped to the traffic light on NE 10th Avenue, took a sharp right onto NE 10th Avenue headed southbound at a high rate of speed. This driver is a menace on the road and needs to be suspended or have his taxi license revoked.
Desired outcome: Driver suspended or license revoked
Yellow Cab
-
Price gouging
One of your drivers picked us up from LAX and didn't run a meter. He input a random number after the ride was complete and lied to us about how he got to it, claiming it was the flat fare. We took another taxi a week later, and he had a meter and let us know that the flat fare did not exist. We're going to contest this charge with our credit card company.
Yellow Cab
-
Taxi driver
My experience with this driver was horrible. As soon as I said it's under icbc claim and I already put my account number in the note part for driver, he started yelling me, that it's not here. I called the office, and gave the account number, and they updated in his system. But he was still yelling and shouting to me. This is not how a driver should behave with the customer. I'm very upset. And I want you take my note to the management and teach him how to deal with customers.
Yellow Cab
-
Taxi Drop off and Collect
Yellow Cabs frequent my Neighbours residence and I ask that your company remind their drivers the road Rules pertaining to distance of parking from a drive way... As they continually park or obstruct my drive way when dropping off or collecting their passengers. I have spoken to a couple of drivers regarding this matter and this morning again when collecting their passenger the same thing happened again.

This habitual habit continues and I am annoyed as it has hindered occupants and visitors from utilising the drive way. I thought Taxi's were meant to pull up near the letter box of a property not obstruct the drive ways of neighbouring properties.

Thank you
Desired outcome: Cease obstructing my Drive way
Yellow Cab
-
Can driver not checking his blind spots taxi number #65
February 8, 2022

4:40pm

Taxi number #65

I was coming down 82street south towards 122ave.

Yellow cab was coming off of yellow head.

Instead of waiting for the oncoming traffic to pass, he went into oncoming traffic at 20km or lower.

When everyone is coming from 60km to 50km.

Almost caused an accident with me.

Then again he didn't check his right side at 122ave an 82st when he got stuck behind a vehicle turning left. He quickly turned to the right lane an again almost caused me to have an accident, I had to go into the right turning lane on 122ave or he would have caused me to run into his vehicle.
Desired outcome: I would like an apology. An I would like the driver to be more cautious while driving. As I was on my way to get my kid. An if I had my kid in my car an things didn't go as they did. It would have been something worse.
Yellow Cab
-
cab 6214 from ESA Northridge, CA to KAiser
My mom's in 90s we get rides from Access
they called this driver 6214 $ he was so
rude offcensive, like we where bothering him to do his job
I kept my mouth quiet the whole way,
never said how are you Ms. instead he said
is there A problem sir, stop cab now,
I really wanted to call the police and tell them
this person not be driving at all,
your company not apologize for my earlier companies
I will continue to tell the public to avoice this poerson and your company
at all cost cab 6214
Yellow Cab
-
Driver
The driver never got to my location he just did the call I went out and he was not there. I call the line to see what happened they say supposedly he pick some one up but my neighbor gots cameras and ask her if she could verify that cause I didn't so no one so I told I had miss it but no no one got here.and with the 2 lady's that I talk to where no help at all.
Desired outcome: To better supervision to the drivers
Yellow Cab
-
Driver pulled over to expose himself at my business!!
I noticed a cab pull around the front of my business and then pull around back. Looking suspicious so I pop my head outside and find him peeing out back of my business! I run a barbershop and in the plaza we have a day care. He was in plain sight of the playground where the kids usually play at this time of day. Absolutely disgusting! I reported this to yellow cab as well. Please be aware.
Yellow Cab
-
Expired food (ice cream)
September 19, 2021. I ordered a nutty pistachio ice cream via food delivery( foodpanda) and it cost me 160 pesos for a very little container of ice cream which is totally fine for me but, when I tasted it! It has a disgusting after taste until I checked the bottom of the can and see it was already expired! My excitement to eat the ice cream leads to major disappointment!
Desired outcome: Refund or delivered a new ice cream
Yellow Cab
-
Transportation
Conway AR yellow cab rarely answer the phone, take absolutely forever, are always of on there time estimates by hours, imagine never getting to work on time...bc this company will not get you there on your or your jobs timeline. The drivers would rather burn gas sitting in a parking lot than actually give us rides. I seriously called this company for an hour straight to get my momma a ride to work. I took her to work and guess where the cab was...just sitting in the driveway of ten box playing games on her phone, not even trying to answer the cab phone, this is utterly appalling to me. Why have the job if you are not going to do your job. To whom ever owns this company hire people who care to actually work...your driver's are tanking your business.
Desired outcome: Fire this bad employee
Yellow Cab
-
Yellow taxi service
Hi we took taxi number 99 AX 998 from Yerevan mall to Ani Grand hotel. The driver charged us 4000Dram. While going from hotel to Yerevan mall we paid 1100 Dram. The driver intentionally took an U turn by going 2.7kms ahead where as the U turn was just 100 meters from the mall. Again while coming to the hotel is took a very long route intentionally. He just kept saying traffic and drove longer routes. It was 7.7kms for the first entire journey...the hotel staff named Arthur in Ani Grand also was very surprised..it's blatant cheating by the taxi driver.
Desired outcome: We need a strict action against such bad taxi drivers
Yellow Cab
-
Picked up a yellow cab at salt lake city international airport.
On Father's Day June 20th 2021 at about 8pm we returned home to S.L.C. and regretfully hailed a Yellow cab being that the wait for Uber and Lyft were over a half an hour. The cab rates were clearing marked on the side of the cab at Flag Drop $2.25- .20 per 1/11 mile- Waiting time $22.00 per hour plus airport fee.

Once we were loaded and rolling, still in the airport terminal, the driver doesn't drop the meter flag and asks where we were going. We replied West Valley City, which to our driveway is 7.0 miles. The driver belts out in a aloud voice "FITY DOLLARS!" We replied "No way, that's way too much!" He replies cab rides are expensive "welcome home." We told him to let us out, he said he couldn't but we pointed out we're still in the same terminal. We also reminded him his advertised prices were printed on the side of the cab and that's all we're going to pay. It was a very intense conversation and he asked what do you think it would cost to our address and I quickly replied $25. We travel often and know the going rates. He sheepishly agreed. Mind you we have cameras mounted to our house so once we unloaded our luggage I paid him $25 in cash on camera for evidence of payment because we didn't trust him for his honestly and definitely weren't going to give him our credit card.

We called the local Yellow cab office and complained and they agreed the price should of been $22 but then mysteriously hung up on us when we asked to speak to a supervisor.

We did some research and have found many complaints reported about this establishment and we're thinking the whole operation functions this way on a normal daily occurrence.

Cab #34, local phone #801-521-2100

Thank you very much,
Anthony Ortega 801-372-1281 [email protected]
Desired outcome: We would like to know if this Yellow Cab branch and particularly this driver are being monitored and/or reprimanded.
Yellow Cab
-
Yellow cabs services
I'm very upset with this service just because my access pays for my services they never call knock to let me know there here not even call and there instructed they have specific orders I've seen them on their tablets to call but they decide not too. I have bad heart issues and my right leg is torn so I sometimes have a cane or walker and have had to run after them and I know they see me this time I'm done I've had to miss my medicine to many times now I'm missing 2 days in a row today its taxi #00708 because of him not following I'm missing 2 days of my medicines and I can give you multiple other taxi #s who do the same why do I suffer for them not doing their job
Desired outcome: i want something done so i dont have to go through this
Yellow Cab
-
Showing up
On May 19, 2021 at 1:33 I scheduled a Yellow Cab to take us to BHM airport on May 20, 2021 for 5:15 AM pick up. We got the Booking confirmation shortly after making reservation via email. The Yellow Cab did not show up and when we went to YC App it said searching for driver even after the time of scheduled pick up. Since we had a plane to catch we had to cancel service.
Desired outcome: Thought you would want to know and wonder if there will be a similar issue in the future?
Yellow Cab
-
Yellow cab
Everytime I've called once a week for a month to get a cab to the front gate at Camp Pendleton base I've had a problem. But this time I've had it with the drivers everytime they take over an hour and then take even longer cause they can't find me and need me to give them directions but this time I get a ride fast and he ask if I have cash and I said no I don't plus I had already stated when I called that I'm paying with card then he insist that he takes me to the storw to pull out cash so that I can pay then as i get to my location he had charged me for the time and drive to the store that HE Wanted me to pull out cash to pay not to mention his careless driving with the 5 MINUTES I was probably in the car. The car smelled like cigarettes even with a no smoking sign too it was just awful. He took me to get cash on purpose I'm sure. Yellow cab is awful this is just ONE of the many awful experiences I've had and not the only time they ask me to pay in cash when I say over the phone that I want to pay in card
Desired outcome: Maybe just let me pay in card and DONT ASK FOR CASH when I already stated I'm paying with card and if you were going to take me to get cash because you preferred it don't fucking charge me for that drive
Yellow Cab
-
Driver
The driver with license H134715; VA; Toyota Rav 4 was rude and aggressive. I pulled up to a four way stop. I didn't go straight through because was traffic sitting in front of my, and I didn't want to block the intersection. A second later the Yellow Cab driver pulled up. I flashed my light at him to pass. When he didn't move I realized he was waiting to make a left turn and was also waiting for the backed up traffic. When the traffic in front of me started to move I waited a couple of seconds because I had earlier flashed my lights and I didn't want to confuse him. When he didn't make the turn I pulled into the intersection at a moderate speed. About 2/3 of the way through the intersection he quickly pulled out in front of me with a fast left-hand turn. There was no reason for this except to be an aggressive jerk.
Desired outcome: Please talk to this driver about his aggressive attitude.
This review was chosen algorithmically as the most valued customer feedback.
So I travel around the same neighborhood and can't walk to far with my bags anymore bc of an injury my fair is usually around 5 to ten dollars I realize this isn't a lot but I always tip up to five dollars every time lately since the cab drivers become more failure with me bc it carries a record when you start to frequent the service none of the cab driver...
Read full review of Yellow Cab
We are here to help
16 years' experience in successful complaint resolution
Each complaint is handled individually by highly qualified experts
Honest and unbiased reviews
Last but not least, all our services are absolutely free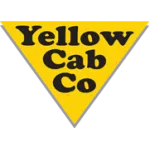 Yellow Cab contacts