Wholesale7 Customer Reviews
10
Rate your recent experience
Pros and Cons of Wholesale7: A Review Breakdown
Wholesale7 is a popular online wholesale marketplace that offers a wide range of fashion products at affordable prices. The website has received numerous positive reviews from customers who have praised its quality products, fast shipping, and excellent customer service.

One of the most notable positive points of Wholesale7 is its extensive collection of trendy and fashionable clothing items. Customers have reported being impressed with the quality of the products, which are made from high-quality materials and are designed to last.

Another positive point of Wholesale7 is its fast and reliable shipping. Many customers have reported receiving their orders within a few days of placing them, which is a testament to the company's efficient logistics and shipping processes.

In addition to its quality products and fast shipping, Wholesale7 has also received praise for its excellent customer service. The company has a dedicated customer support team that is available to assist customers with any questions or concerns they may have.

Overall, Wholesale7 is a highly reputable wholesale marketplace that offers quality products, fast shipping, and excellent customer service. Its positive reviews are a testament to the company's commitment to providing a great shopping experience for its customers.
Wholesale7 Review: Tips and Tricks for Shopping Cheap Clothes Online
I've been shopping on Wholesale7 for a while now, and I gotta say, I'm pretty impressed. I've placed about 5 orders so far, and each time I've spent more and more money (started with $20, now up to $300). I've learned a lot about what to buy and what to avoid, so I thought I'd share my experiences with you.

First off, if you're looking for good value for money, go for the long maxi dresses. They're usually pretty decent quality, but watch out for the inner lining - sometimes it can be too short. If you're not sure, just ask customer service about the length before you buy.

Bags are also a good buy, but don't expect them to look exactly like the pictures. They try their best to copy the designs, but sometimes they fall a bit short.

Now, let's talk about the super cheap dresses. They look pretty good on the site, but be warned - they're often shorter than the measurements say. If you're over a size 10 (in Australia), they probably won't fit you. But if you're a size 8 and not too tall (around 160cm), you'll probably look great in them.

Oh, and one more thing - if you see something that says "free size", don't assume it'll fit everyone. It usually only fits sizes 4, 6, and 8. Chinese people are generally pretty skinny, so keep that in mind.

Now, onto some tips. Be careful with the fabric - sometimes it's not exactly what you expect. But hey, it's cheap as dirt, so don't complain too much. If you want really good quality, go to a department store. But if you're willing to take a chance, you can get some decent clothes for half the price on Wholesale7.

I haven't bought any shoes yet because the shipping is so expensive, but I have a feeling they'd be alright quality based on my previous online shopping experiences.

Overall, I'd say Wholesale7 is a pretty good site if you're looking for cheap clothes. Just be careful with what you buy, and don't expect everything to be perfect. But if you're willing to take a chance, you might just find some great deals.
Wholesale7.net Review: A Scam Website with False Advertising and Poor Customer Service
I gotta say, I'm pretty disappointed with my experience with wholesale7.net. I mean, I don't like to leave bad reviews, but this one is just too much. I really thought I was gonna get some good deals on their website, but it turns out it's all just a big scam.

First of all, their website looks pretty legit. They've got all these products listed and everything, but when you try to order something, it's always out of stock. I tried to change my order a few times, but everything I wanted was out of stock too. And when I asked them about it, they just ignored me. Rude!

So I asked for a refund, but instead of giving me my money back, they just gave me some "in store credit" that I could use to order something else. I thought that was kinda weird, but I figured I might as well use it. But when I tried to order something else, my "in store credit" was gone! And there was no tracking number or anything. It's like they just took my money and ran.

I don't know how they're getting away with this, but it's not right. They're advertising all over the internet, and it's just a big lie. I wouldn't recommend this store to anyone, and I think they should be taken down. Don't waste your time or money on wholesale7.net.
Wholesale7 Review: Misleading Pictures, Cheap Material, and Poor Customer Service
I gotta say, if you're looking for some nice dresses, Wholesale7 ain't the place to go. Their customer service is alright, they do answer your questions pretty quick, but the dress I got was straight up garbage. I forked over $28 for two dresses, shipping included, which ain't too bad, but then they took forever to get my order ready. And then they hit me with the news that one of the dresses I wanted was out of stock. Like, why even bother getting my hopes up if you ain't got the goods?

So I said fine, just send me the one dress that's left. And when it finally arrived, I was so hyped to try it on. But then I saw it. The material was like something you'd find in a cheap Halloween costume. I was so mad, but I already paid for it, so what could I do?

I tried to get a refund for the other dress that was sold out, but they told me they couldn't give me my money back because my order was already prepared. Like, what kind of nonsense is that? And now it's been over a week and I still haven't heard anything about my refund.

Honestly, the pictures of their dresses are super misleading. That dress I got looked amazing on the model, but in real life it was a hot mess. And if you're hoping for a refund, you might as well forget about it or be prepared to wait a loooong time.

I should've just gone to a local store and paid a little extra for a dress that didn't feel like it was made out of a trash bag. This was easily the worst purchase I've ever made, and I just want my $14 back.
WHOLESALE7.NET Review: A Nightmare Experience with Refunds and Customer Service
I gotta say, I've done my fair share of online shopping for Asia fashion wholesale websites, but let me tell you, WHOLESALE7.NET is a whole different ball game. This site is a complete disaster! They overestimate the weight, packing, and even stock of items. And don't even get me started on the refund process. It's a complete nightmare!

I had to send countless emails, reminders through PayPal, and even open up a dispute just to get my money back. It's like they don't care about their customers at all! I was so close to losing my patience with their dilly-dallying over my hard-earned money.

It wasn't until I threatened them with PayPal's staff that they finally sent me my money back. And get this, YOU have to request your own refund! They don't take the initiative to send it back to you. It's like they want to make it as difficult as possible for their customers.

And don't even think about mentioning that you want your money refunded instead of store credit. The entire staff turns sour and callous towards you. It's like they don't understand that the customer is always right.

Honestly, this site is not worth the hassle, stress, and anger. I highly suggest you stay far away from this site. I wanted to give them a chance, but this experience has taught me to never shop with them again.

If you find yourself in the same situation as me, don't be afraid to take it up with PayPal. Open a dispute, bump it up to a claim, and make them do what you want. Their site policy on returns/refunds strictly says that they will refund ASAP, so use that against them.

Overall, this site and its staff are just the scummiest of the barrel. Save yourself the trouble and shop elsewhere.
Terrible Experience with Wholesale7.net: Don't Waste Your Money Here
My experience with Wholesale7.net was absolutely terrible. I was so excited to find what I thought was going to be the deal of a lifetime, but it turned out to be a complete disaster. I spent $200 on what I thought were going to be 10 gorgeous outfits, but it quickly became clear that things were not going to go as planned.

Right after I made my purchase, I received an email saying that the boyfriend jeans I had already bought were out of stock. I had a sinking feeling that things were only going to get worse from there. Instead of refunding my money, they gave me store credit, which was somewhat understandable, but it didn't make up for the fact that I was already feeling ripped off.

Things only got worse from there. When my order finally arrived, I was shocked to find that the items I received were not at all what I had ordered. Instead of a long, beautiful jean blue trench coat, I got a short, ugly jean jacket with huge, stupid black buttons. And instead of the black combat boots with a slight platform that I had ordered, they sent me 6-inch stripper peep-toe heels with an ugly silver zipper in the front. I was absolutely livid.

It quickly became clear that Wholesale7.net had replaced the items I had ordered with cheaper, inferior versions, hoping that I wouldn't notice or wouldn't care. But I'm not a basic dressing girl - I know what's fly and what's wack. And I could tell right away that these clothes were not worth the money I had spent on them.

I was so disappointed that I didn't even bother returning the items. What was the point? I knew that Wholesale7.net was not going to send me the items I had actually ordered, so why bother wasting my time and energy?

In the end, I learned a valuable lesson. I will never again trust a website like Wholesale7.net. Instead, I'll stick to stores like Asos.com, forever21.com, nastygal.com, and urbanoutfitters.com - stores that I know I can trust to deliver quality clothing and offer refunds and store credit if something goes wrong.

If you're thinking about ordering from Wholesale7.net, my advice is simple: don't do it. You'll only end up disappointed and frustrated, just like I did. Save your money and shop somewhere else.
Wholesale7 Review: My First Online Shopping Experience from the Philippines
Hey there, I'm from the Philippines and I was a bit hesitant to order from any online site. However, since I have an online shop, I thought I should give it a try and see if it works instead of just guessing and wondering if it's a scam or not. So, I decided to make my first order of 5 pencil jeans, all the same item but with different sizes. Since I don't have a debit/credit card, I couldn't pay through PayPal. Luckily, Wholesale7 has many payment options available, and I chose MoneyGram. I didn't have any problems after paying, and I chatted with their live support to give them the reference number. They checked it and confirmed my payment in just a few minutes.

When you order the same item, it usually takes 1-2 days for them to prepare your order before dispatching it. However, it took them 3 days to prepare all of my items. I chose FedEx as my courier, and it only took 3-5 days for them to deliver my order right to my door. They also have a site where you can track your order, which is really helpful.

In terms of clothes, I would say that their denims, like jeans and denim dresses, have good quality. Their jackets and couple wear are also cute and have good quality. However, when it comes to tops and dresses, you should read the material used in the description and choose cotton. Silk is like a curtain, and chiffon is so thin that it's see-through. So, choose cotton, even if it's only 60% cotton with any combination. Also, make sure to choose colors like black, white, and red because if you choose something with many colors, you might be disappointed, especially with floral prints. Before buying, choose a color that will fit you well. Their sizes are accurate, so make sure to read the measurements and use a tape measure if you can. Don't buy without reading the details and spend your money wisely.

As for the smell of the clothes, it's okay. And by the way, the clothes are washable, so it's no big deal if you smell something bad. Some threads that can be cut are not a big deal either. Their bags and shoes are also good, and there's nothing to complain about. However, some dresses are just like tops and are too short, even for a small person. So, as you can see in the pictures, if it's short on the models, it's even shorter in actuality, depending on your curves.

I hope this review helps you, and their live support is also kind, so don't be shy to ask them questions. It's their job to answer them :)
Honest Review of Wholesale7: Fast Shipping, Low Prices, but Deceiving Pictures and Unpleasant Smell
Just got my package from Wholesale7 and I gotta say, it's my first and last time ordering from them. Here's my honest review:

PROS:
- Shipping was super fast! I live in Sydney and I received my package the day after payment was confirmed. I selected express delivery which was the cheapest option out of the three provided.
- Prices are relatively low.

CONS:
- Pictures can be deceiving, as many others have mentioned.
- The fabric used for most of the items has an unpleasant smell. In some cases, it's unbearable. One of my hoodies smelled like dung when I received it.
- They only have one size, and unless you're stick thin, most of the clothing won't fit you.

ITEMS I BOUGHT & MY FEEDBACK:

I only bought hoodies for my first purchase.

1. Item No: YL***RD - This one smelled like dung. I haven't washed it yet, so I don't know if the smell will go away. It's a cotton hoodie, so it's thin. The item received was exactly as pictured.

2. Item No: HA*** - I bought this hoodie in gray and yellow. The gray one is true to the picture, but I was disappointed with the yellow one. It turned out to be a mustard dirty yellow color.

3. Item No: CA*** - The color in the picture was so cute that I had to get it! However, the color I received was a bright pink one, which is unflattering and embarrassing to wear out.

4. Item No: XA*** - This one is the only one I was completely satisfied with! It's true to the picture, and the quality is good.

In summary, you get what you pay for. When you order numerous items, only 1-2 items will be to your liking. Don't have high hopes and expect too much from this website.

I also forgot to mention sizing. I'm a size 6-8 in Australian clothing, and I struggled to put on the hoodies I ordered. When I finally put them on, they were very tight around the armpit and chest area. If you're not stick thin, don't bother ordering any clothing from this website because it won't fit you.
Wholesale7.net Review: Scammy Customer Service and Chemical-Smelling Products
I recently had an experience with Wholesale7 (wholesale7.net) and I have to say, it was not a good one. At first, the customer service seemed polite and helpful, but as I continued to order from them, I realized that they were just trying to take more and more of my money. I received four emails saying that the item I had ordered was out of stock, which was frustrating and disappointing. The words "dear customer" and "out of stock" still haunt me to this day.

Every time I requested an exchange of items, they charged me an extra amount for shipping. They claimed that the weight had changed when I changed the items, which seemed fishy to me. However, I went along with it. After two weeks of agonizing email exchanges, I finally received my order. To my surprise, the weight was actually lower than it was originally! I immediately requested a refund for the shipping charges, but they refused. This was especially frustrating because their website policy clearly stated that they had to refund me. They made up some excuse about how my order total went below $200usd and therefore the wholesale discount disappeared. I knew this was not true because my order never went above $200usd in the first place. I was so frustrated with their lack of customer service that I had to open disputes in PayPal to get my money back.

Another scammy thing they did was increase the price of two of the shoes I ordered when they were exchanging my items and creating a new order summary. They thought I wouldn't notice, but I did. I was so emotionally exhausted from the weeks of nonsense they put me through that I didn't even dispute it.

To make matters worse, the items I received smelled so strongly of chemicals that I almost fainted when I opened the box. It was a terrible experience overall, and I would not recommend this website to anyone.
Mixed Experience with Wholesale7: Decent First Purchase, Disappointing Second Purchase
Yo, I gotta say, Wholesale7 is a pretty decent wholesale website. I mean, I had a pretty good experience with my first batch of clothes. The total price was $171.09, which is a bit steep, but when I divided it by my 15 items, it came out to about $11.41 each. The shipping was a bit pricey at $70.29, but hey, you gotta pay for quality, right?

Luckily, I didn't have any issues with items being out of stock, and my package arrived in just one week. The clothes themselves were pretty nice quality, better than I expected from a wholesale site. There was one hoodie with a tiny hole, but it wasn't a big deal. I made sure to use the measurements provided instead of just relying on how the clothes looked on the models, and everything fit pretty well.

Overall, I was pretty satisfied with my first purchase, so I decided to order a second batch. Unfortunately, it wasn't as great of an experience. For some reason, my order was split into two shipments, and one of them took a whole month to arrive. Not cool.

But the real issue was with the quality of the clothes. While the sweaters were still good, there was a detail on one of the items that was shown in the photo but wasn't actually on the sweater itself. I was pretty upset about it, since I had specifically chosen that item as a gift for a friend. When I contacted Wholesale7 about it, they basically said tough luck and that the sweater didn't have any particular design. Not cool, Wholesale7.

So, while my first purchase was decent and my second was pretty bad, I guess it averages out to about 3 stars. I'll probably be trying out a different wholesale website next time.
Mixed Feelings About Wholesale7: A Review of Their Products and Services
I've bought from Wholesale7 three times now and I have mixed feelings about their products and services. Let me break it down for you.

Firstly, the quality of their products is not the best. I would give it a 5 out of 10. They are close imitations, but don't expect genuine quality. The sizes are also too small, so if you're not skinny, it might not be the best fit for you.

Secondly, the shipping period is decent. I would give it an 8 out of 10. It takes about 10 days from China to Singapore and they ship out about 1 to 2 days after payment.

Thirdly, the product cost is average. I would give it a 5 out of 10. For an imitation, it's not too expensive, but it's not cheap either.

Fourthly, the shipping cost is a big issue for me. I would give it a 1 out of 10. I felt cheated when they overstated their product weight, which resulted in me paying more for shipping than I should have.

Lastly, the customer service is mediocre. I would give it a 5 out of 10. They don't make you happy with satisfied answers, nor mad with prompt answers.

Overall, I would give Wholesale7 a 4.8 out of 10. It's not the best, but it's not the worst either.

My first batch of products was okay, but the sizes were too small. My second batch was a huge order, but some of my orders went out of stock and required replacements. When I recalculated, the extra payment for my shipping fee was not revised, so I was actually paying more than I should have.

Finally, my third batch arrived recently and I was generally satisfied with the products. However, I would advise buyers not to buy shoes from them as the quality is not good. I regretted buying one pair of shoes as it felt like I was wearing cardboard.

In terms of shipping, they have a good reliable system. I received my goods 10 days after my payment. However, the way they market their products with a cheap price tag, but hidden costs through shipping is not ideal.

Overall, I might or might not order from Wholesale7 again. I would be more cautious in my future purchases and avoid buying shoes from them.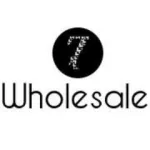 Wholesale7

contacts
We are here to help
A 19-year track record of successfully managing customer reviews
Our team of experienced professionals handles each review with individual care
Honest and unbiased reviews
Last but not least, all our services are absolutely free