Overview of Tour Travel World customer experience
Tour Travel World has received numerous negative complaints from consumers for their poor customer service, lack of transparency, and unfulfilled promises. Many customers have reported losing money due to the company's misleading advertising and hidden fees. The website is also criticized for its difficult user interface and outdated information. Additionally, some customers have complained about the quality of services provided, such as poorly planned itineraries and subpar accommodations. Overall, Tour Travel World seems to have a reputation for disappointing customers and falling short of expectations.
Tour Travel World complaints
10
Newest Tour Travel World complaints
Warning: Do Not Use Tour Travel World - A Fraudster Company
Tour Travel World (tourtravelworld.com) is a company that has caused me a lot of trouble. I thought they would help me plan a wonderful trip, but all they did was make false promises. I am sure I am not the only one who has fallen for their trap. I do not recommend anyone to use the services of Tour Travel World.

It is not only me but many others who have been deceived by this fraudster company. Their claims of providing excellent trips and customer service are absolutely wrong. They promise you a lot, but when the time comes, they vanish into thin air. They do not care at all about the well-being of their clients. No one should get involved with this company.

I am currently taking legal action against them for the troubles they have caused me. It is the only way I can get justice for their dishonesty. I strongly recommend anyone thinking about using Tour Travel World's services to reconsider their decision.

Don't make the same mistake as I did. Go for a more reliable company to plan your trips. Tour Travel World is a scam, and they are only after your money. Stay away from them if you don't want to be disappointed.
TourTravelWorld.com: A Total Rip-Off - My Experience
tourtravelworld.com is a bad one. They make you pay for their services but don't provide them. In fact, they just take money from travel agents. I've wasted over 1 lakh rupees and haven't received a single genuine query. It's a total rip-off.
Tour Travel World (tourtravelworld.com) - A Total Scam! Do Not Use!
This is the worst experience I have had with a travel website. Tour Travel World (tourtravelworld.com) is a total scam! They lie and cheat without any commitment. I bought their leads package and they promised to provide non-shareable queries, but every single query they sent me was shareable. I feel so cheated and ripped off.

The worst part is that they don't take any responsibility for their mistakes. When I called in to complain, they just told me that it was my fault for not reading the fine print. But the fine print was so small and hidden, how could I have seen it?

I would never recommend Tour Travel World to anyone, not even my worst enemy. They are the worst travel website out there and they deserve to be shut down. Don't waste your time or money on them. There are much better options out there that actually care about their customers and are honest in their dealings.
Is Tour Travel World legit?
Tour Travel World earns 91% level of Trustworthiness
SAFETY NOTICE: ComplaintsBoard has analyzed Tour Travel World and determined that it has perfect credibility and is completely trustworthy, with a legitimacy rating of 91%.
Tour Travel World has received 7 positive reviews on our site. This is a good sign and indicates a safe and reliable experience for customers who choose to work with the company.
Tour Travel World has claimed the domain name for tourtravelworld.com for a long time, which suggests that the website is established and has a history of being in operation. This is a positive sign, as it indicates that the website has been around for a while and may have a reputation to maintain.
Tourtravelworld.com has a valid SSL certificate, which indicates that the website is secure and trustworthy. Look for the padlock icon in the browser and the "https" prefix in the URL to confirm that the website is using SSL.
Our scan shows Tour Travel World website is free from malware and phishing activities, which are types of online threats that can include viruses, worms, Trojan horses, ransomware, and other malicious code, as social engineering tactics used to trick users into sharing their personal information.
Tourtravelworld.com has been deemed safe to visit, as it is protected by a cloud-based cybersecurity solution that uses the Domain Name System (DNS) to help protect networks from online threats.
According to our analysis, Tour Travel World appears to be offering travel services on their website. While many travel companies are legitimate, it's important to be cautious and do your research before booking a trip to ensure that you are getting a good deal and not falling victim to a scam.
Several mixed reviews for Tour Travel World have been found on various review sites. While some customers have had positive experiences with the company, others have reported issues with their products or customer service. It's important to read and consider a variety of reviews before making a decision to purchase from this website.
We looked up Tour Travel World and found that the website is receiving a high amount of traffic. This could be a sign of a popular and trustworthy website, but it is still important to exercise caution and verify the legitimacy of the site before sharing any personal or financial information
However ComplaintsBoard has detected that:
While Tour Travel World has a high level of trust, our investigation has revealed that the company's complaint resolution process is inadequate and ineffective. As a result, only 0% of 10 complaints are resolved. The support team may have poor customer service skills, lack of training, or not be well-equipped to handle customer complaints.
Tour Travel World protects their ownership data, a common and legal practice. However, from our perspective, this lack of transparency can impede trust and accountability, which are essential for establishing a credible and respected business entity.
Our Verdict: Tour Travel World is highly recommended company, but beware of poor customer service. Their 0% Resolve Complaints rating is a cause for concern. We advise using their services securely and reviewing complaints beforehand.
Beware of Tour Travel World: A Disappointing Experience and False Promises
Tour Travel World is not a trustworthy company. I wouldn't recommend working with them. Their marketing team will tell you anything just to get your money. They made a website for me that was terrible. The leads they gave me were fake. Overall, I was very disappointed. I invested 1lakh 50000 with Tour Travel World and got nothing in return. Save yourself the trouble and go with a different company.
Warning: Do Not Trust This Unreliable Company - A Personal Experience
Do not ever trust this company, my friends. Once you have made a payment, they will not have any time to attend to you. They take your money and make fake commitments. They have a money-back policy but never fulfil it. They have left spam reviews on my website. Nobody talks in a good manner and they will spoil your business too. So, I request you not to trust this fake company.
Tour Travel World Review: A Nightmare Experience with a Scam Company
So, Tour Travel World (tourtravelworld.com)... Heard about them before? Yeah, well, let me share my experience with ya. Like many others, I'm thinking they're just a bunch of frauds. They'll bug ya plenty before you pay them, makin' ya think they're all legit and stuff, but once that cash is gone from yer pocket, don't expect a reply or a call back anytime soon. Honestly, I ain't even gotten one client from them despite forkin' over my hard earned money. Bottom line, it's a fake company, steer clear folks.
Unprofessional and Pushy Sales Tactics - My Experience with Tour Travel World
I recently had an experience with Tour Travel World and I must say it was not a good one. The sales calls I received were very frustrating and pushy. The sales girls seemed very desperate to sell their plans, and would call me again and again.

In my 10-year career, I have never heard such pathetic sales calls. It was almost like they were a scam trying to lure me into buying a plan. They would call and explain their plan, but when I denied to buy it they became abusive and insulted me. It was very unprofessional and left me feeling very unsatisfied with their service.

If you are planning on using Tour Travel World, I would be cautious. Their sales tactics are not very trustworthy, and they may try to scam you into buying a plan that you may not need. I wish I had a better experience with them, but unfortunately, it was not the case.
Tour Travel World: My Costly Mistake - A Review
So, I recently donated a lot of money, like a whole $22778 to Tour Travel World. And I gotta tell you guys, I'm not too thrilled about it. I'd say if you're thinking about investing in this company, you might wanna think again. Like, seriously. Let me tell you why.

First of all, they call you during the day at least 20 times. Yeah, you heard that right. 20 times! They're calling and calling and calling, telling you to buy their membership. And if you're like me, you might finally give in and buy their membership.

But wait, there's more! In the second stage, they'll start hounding you about paying an extra 35000 for more services. They'll make you feel like it's totally necessary and if you don't pay, your membership is cancelled and you won't get your money back. Can you believe that? It's like a scam, or some kind of fraud.

So, my advice to you if you're thinking about joining Tour Travel World is to think real hard about it. Don't make the mistake that I did and donate your money to them. I wouldn't want anyone else to go through what I went through.
Warning: Stay Away from Tour Travel World - Scam, Spam, and Untrustworthy Company
Tour Travel World (tourtravelworld.com) is a company that I would highly recommend avoiding. They are not trustworthy and will do anything to scam, spam, and cheat you out of your hard-earned money. You will regret it if you choose to do business with them.

Their speciality is creating fake leads and being one of the biggest spam artists in the industry. I would strongly urge anyone considering purchasing leads or getting a membership with Tour Travel World to think twice before making any decisions.

It is important to note that even the positive reviews on their site are written by their own employees. This is a clear indication of their lack of integrity and honesty. I strongly advise that you do not fall for these fake reviews and instead seek out unbiased information about the company.

If you would like to hear more about my experience with Tour Travel World, please do not hesitate to contact me at ***852. I have firsthand knowledge of their unethical practices and would be more than happy to share my story with you.

In conclusion, I cannot stress enough how important it is to stay away from Tour Travel World. They are a company that should not be trusted and I urge anyone considering doing business with them to reconsider. Don't get cheated, it's a request.
Warning: Tour Travel World - A Fake Company and Scammers to be Avoided
Tour Travel World is a company that you need to watch out for. They will constantly keep calling you and won't let you sleep. Once you give them money, they won't answer you anymore. They are a really fake company and they are scammers. The team of Tour Travel World, who are Indians, should be avoided at all costs.
I had an experience with them when I paid $200 USD for my website - www.lookategypttours.com - and received nothing. It's really disappointing that there are companies like Tour Travel World that take advantage of others. Please take care when dealing with them.
Collect Your Trust Badge
Be recognized for outstanding customer service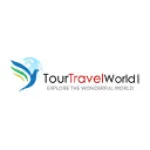 Tour Travel World

contacts
We are here to help
19 years' experience in successful complaint resolution
Each complaint is handled individually by highly qualified experts
Honest and unbiased reviews
Last but not least, all our services are absolutely free