The CuteKid complaints
14
Newest The CuteKid reviews & complaints
My child being removed
I payed the 19.95 for cutekid I have an adorable baby girl and cute kid removed my child from the site without telling me told me that the voting was close and didn't give me a refund of my money back they are the most worlds fake and scam app I have ever seen in my life I would advise anyone not to post your child on cute kid it's 100% fake people post pictures of their children butt naked and they get more votes then any baby on that site which is nasty and gross don't trust cutekid at all
Is a scam
It is a scam.. it's not a fair contest.. I have entered in December 2020 cute kid and my son got 493 votes and today I got to check the winners of December 2020 and except the main winner the other 4 winners have votes less than 400 where least vote winner got 48 votes. Now I can say i'm not falling for this... This is rigged or scam everything. Don't fall for this people.
the cute kid contest
I have entered twice now and am very sure it is a scam.

Even if my pictures didn't win for the category, the quality and objective cuteness of the photos I entered were MUCH better than some of the other 'honourable mention' photos of the same age category.

I am disgusted that they are scamming people this way. It just isn't right. I will not be entering again.
Is The CuteKid legit?
The CuteKid earns 68% level of Trustworthiness
SAFETY NOTICE: Complaints Board has determined that The CuteKid has a very good credibility, and is mostly trustworthy with minor reservations, with a legitimacy rating that is more or less around 68%.
We found clear and detailed contact information for The CuteKid. The company provides a physical address, phone number, and 2 emails, as well as 2 social media accounts. This demonstrates a commitment to customer service and transparency, which is a positive sign for building trust with customers.
The age of The CuteKid's domain suggests that they have had sufficient time to establish a reputation as a reliable source of information and services. This can provide reassurance to potential customers seeking quality products or services.
Thecutekid.com has a valid SSL certificate, which indicates that the website is secure and trustworthy. Look for the padlock icon in the browser and the "https" prefix in the URL to confirm that the website is using SSL.
Our scan shows The CuteKid website is free from malware and phishing activities, which are types of online threats that can include viruses, worms, Trojan horses, ransomware, and other malicious code, as social engineering tactics used to trick users into sharing their personal information.
Thecutekid.com has been deemed safe to visit, as it is protected by a cloud-based cybersecurity solution that uses the Domain Name System (DNS) to help protect networks from online threats.
However ComplaintsBoard has detected that:
Thecutekid.com has relatively low traffic compared to other websites, it could be due to a niche focus, but could also indicate a potential lack of traffic and popularity. The thecutekid.com may offer a niche product or service that is only of interest to a smaller audience.
The CuteKid protects their ownership data, a common and legal practice. However, from our perspective, this lack of transparency can impede trust and accountability, which are essential for establishing a credible and respected business entity.
We conducted a search on social media and found several negative reviews related to The CuteKid. These reviews may indicate issues with the company's products, services, or customer support. It is important to thoroughly research the company and its offerings before making any purchases to avoid any potential risks.
Our Conclusive Verdict: The CuteKid is generally a safe and reliable company to do business with. However, we advise that you exercise caution and thoroughly read all complaints and reviews before providing personal or financial details.
the "free canvases"
I have NEVER RECEIVED my 2 8×10 canvases that I paid $19.95 each for their shipping. There's nothing as far as customer service and no record of my purchases other than through my online banking. What a scam! I NEED my money back. I have a 6 month old son and in trying to get the perfect keepsake I got ripped off instead. I can't believe a company that markets Scholarships for Babies and Children would steal from unsuspecting parents.
they are a scam
This site is a scam. You enter your child only to find other children with less votes win. My own son had 4000+ votes, and the child with 45 votes gets voted in. Its either biased, or the other winner paid a lot more in subscription fees and must have purchased a lot of stuff from their site.

Then they will charge you again and again, but you soon figure out that there's no real result. It's useless, plus it will disappoint you. Dio not get and pay with a credit card to get your money back.
monthly contest
We submitted our sons photo peoples choice contest the last day of March thinking it would be in the running for April, paid the fee and the confirmation said "thanks, look for an email with updates and voting links. I never saw that email and later saw it was in the spam box. When I opened this email it said March voting has ended. So I paid $20 dollars so they could submit it to the month that is already over! When I contacted them they were unapologetic and very as a matter of fact with a tough luck vibe. This contest is a scam. Upon further research about this so called $25, 000 grand prize the winners dont receive cash, but rather a $25k "college fund" which I assume is a way to not pay anything for 17 years... at which time I'm sure they'll be long gone with no more business to go after. Dispite this being a $20 scam I am going to dispute this charge with my cc company as I technically wasnt provided with any services and refuse to be scammed by these people. DO NOT ENTER THIS CONTEST
the cost
I thought I was getting charged 19.99 and my statement from bank said I made a payment of 39.99 to cute kid .com but was suppose to been 19.99 so can someone please contact me want my money back and will not be using cute kid.com again and let others know to not get service with cute kids.com want my money back and take my baby pic down 😤😤😤😡
the cute kid photo contest
The cute kid photo contest is scam. Please don't waste your time and/or money on it. I registered my daughters for the april 2018 contest. One of my daughter's got as much as over 4000 (four thousand) votes after working so hard with my wondeful family and friends but the organisers of the contest got their winner and runner ups from only god knows where. The whole system is completely not transparent. They make it so difficult for anyone to see the contestants with the highest votes (because they know exactly what they are doing) and then they come up with their winners. Well, if you have some money to throw away, then you can give it a try. All the best
multiple charges
I entered my child for one contest and paid the one time fee of $19.95 and now I am receiving emails, 9 that I will be charged 9 times. This is not ok and not right! I have contacted my bank and blocked any charges from thecutekid.com for the current charges that are being attempted and for future ones. I called the listed customer service number and no one ever answers. Terrible site trying to take advantage of people.
December contest winner results
Hello-

I wanted to follow up on December photo contest where I had my daughter entered (Sofia Kmiecik) under People's Choice section and she got a tremendous amount of votes, over 3 thousand to your knowledge. I haven't heard back from anyone or neither did she even get honorable mention on the website. I think it is very unprofessional of your company to act this way where there was no follow up on the results or any explanation of the results. I expect to hear from you soon with some answers as I am very upset.

Renata Kmiecik
[protected]
Contest
This site is an absolute scam . We paid the fee & submitted our son's picture for the December 2016 contest, we shared the post through Facebook every single day on the last day December 31, 2016 my son had 1900 votes ! No other child in the contest had near as many as him, On January 19 (which the contact says it would be posted on January 15 )the winners were posted on the website & not one of the kids that they claim won were in the contest they give posted pictures on kids that didn't participate ! I want everyone to know DO NOT put your child on the cutekid website & DO NOT give them any money because your child will not win . They are using parents to get publicity for theirselves . I'm am very upset because me, my husband, & family work hard getting those votes & my child was never being judged from the start
The whole shebang
Rubbish... Picture not perfect wins... Hahahahahahaha... Lol... Those whom have won have had their picture choreographed hahahahahahahaha... So don't u lie hahahahahahaha... And second of all, this type of proceeds and fees are coc and bull. Lucky me y u ask, I live off my parents so I was broke when they asked me to pay them fees... Where are the internet police when you need them. Arrest the owner or owners and plus, those whom have a stake in this lie of a company...
The complaint has been investigated and resolved to the customer's satisfaction.
No reply to my emails
I should have read reviews about The Cute Kid before paying $20 to have a picture of my baby in their contest. I too thought it would be worth it for the "free" canvas picture, but not only did I pay a shipping fee, It is now discoloring after 13 months (out of direct sunlight too). I also made a mistake of trying out their so called VIP for $9.95 thinking I could cancel after a month. However, after writing an email to cancel and never getting a response, I am now very upset and don't know how to get them from charging my card. A warning to anyone considering to join- Save your money and go elsewhere.
Resolved
The complaint has been investigated and resolved to the customer's satisfaction.
The complaint has been investigated and resolved to the customer's satisfaction.
This review was chosen algorithmically as the most valued customer feedback.
Paid $19.95 for entering my daughter in photo contest and little did I had signed up for VIP Kids club, costing me $9.95 per month. They automatically took the withdrawal after the 30-day trial and wouldve continued to do so if I hadnt noticed. Beware.
Read full review of The CuteKid and 34 comments
Collect Your Trust Badge
Be recognized for outstanding customer service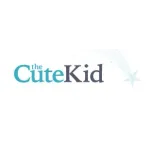 The CuteKid

contacts
We are here to help
19 years' experience in successful complaint resolution
Each complaint is handled individually by highly qualified experts
Honest and unbiased reviews
Last but not least, all our services are absolutely free