The Book Depository complaints
180
The Book Depository
-
Orders keep getting cancelled or rejected
I have been a member of book depository for years now. I made an order in November and no issues everything was processed and delivered. I tried making an order since January 23rd and each time the order is cancelled and rejected. When I ask them why they say they cant disclose why. I have more than sufficient funds. Each time I tried using different cards and the same results.

I then made my husband create an account and he tried to order the same goods but for some reason his amounted to more than the taxable amount. We tried paying the taxes many times many attempts on different devices etc. and all said it didn't work and the books were returned!

I tried again using PayPal and a different card on my account and the same issue - cancelled and rejected. when i email to complain i get different representatives each time and the most recent lady told me to be patient the order will come when it is CLEARLY cancelled!

I don't understand why none of my payment methods work on my account when I never ever had issues in the past

Order number BDM-213-63119597731

Order status: Cancelled

Placed on January 23, 2022

Order number BDM-376-35119955208

Order status: Cancelled

Placed on January 24, 2022

Order number BDM-530-91319117583

Order status: Cancelled

Placed on February 2, 2022

Order number BDM-854-57619362606

Order status: Cancelled

Placed on February 23, 2022

Order number BDM-201-19619789622

Order status: Cancelled

Placed on February 24, 2022
Desired outcome: For someone to fix my account so that I can make future errors and to deliver the books ASAP!
The Book Depository
-
order hasn't arrived after a month
I ordered a set of books at the start of January and the package was Dispatched on the 6th but after a month it hasn't arrived. I sent an email about my package a week ago. I was told it should have arrived by 20/2/2022 and to check my local post office but it stil hasn't arrived. I went to my local post Office and the package wasn't even in the country. Is the package lost in transit?
The Book Depository
-
Won't fix their mistake
Know this: if anything goes wrong with your order, no matter how obvious the mistake or common sense the solution, Book Depository will not help you or provide a solution. Their "customer service" staff, as is clear by almost all of the 1-star reviews, do absolutely nothing to help customers or provide service. A friend bought me a book online for Christmas from Book Depository. They sent me the German language edition, not the English language edition he'd ordered. He no longer has the order number and neither do I. What I sent, at the request of the "customer service" desk, was the ISBN number, the shipping address, the name and email address of the purchaser. Amazon and Barnes & Noble, with the information I sent, would have replaced the book sent in error. Not Book Depository. I would strongly recommend using reliable and responsible book sellers, which Book Depository is absolutely not. This has been, by far, the worst online retail experience I've ever had.
Desired outcome: Receive the book that was ordered
The Book Depository
-
Package didn't arrived twice
I have placed an order sometime October and up until December I didn't get any news so I emailed them and response was if I'd like to get another copies so they can resend it so i assumed my package was lost and why not get a new one as they're willing. So 1st delivery ays dispatches and arrived 19th Nov. didn't arrived. 2nd attempt deispatched and now says arrival 13th of Jan. Till 18th of Jan. Emailed t'en as it didn't arrived and voila! They gave me another BS email response saying Feb.10th and antojer one is 15th. Like BS! Alibis!

I did asked for refund but none of them are willing as they want me to keep waiting and waiting my money! They can't even read backwards even I replied to the thread! Different agent and SAME BS REPLIEs!

The inconsistency of their response and lame excuses are the worse! I've been demanding for refunds but none of them are willing but just wanting me to wait! No not buying this BS excuse!

Get me back my REFUND! What a waste of time and money! Worse ONLINE CUSTOMER SERVICE!

You can check how inconsistent they've been with their alibis and this is far worse.
Desired outcome: Need my REFUND ASAP!
Wven says 24/7 customer service but didn't hear from them up to 3days! So much BS!
The Book Depository
-
Book order
I ordered Fairies of the faultlines artbook at November 29th from The Book Depository. (Order number BDU-418-36009311658) I got an email form them at December 3rd that it would be shiped in 5-10 business days. We live in Hungary so i understand it takes time to ship it but its the middle of January. The online tracking still shows that the book is dispatched from the UK. I tried to contact them, but they do not answer neither to complains via their contact form on the webside nor via email, and there is no phone number or any other contact info.

Nagy-Herczeg Domonkos
Desired outcome: Ship the book, or at least a refound
The Book Depository
-
Wrong mailing address
Hi,

I have received a book which the address is right, but I did not order the book itself. I realized that there is a different address to Amy Ng, whom could be the owner of the book.

I will be sending this book to her, so in case she call for inquiry.

Thank you
Ben Chang
Desired outcome: Nothing.
The Book Depository
-
I did not receive my order even though it's dispatched in system
BDU-172-99288834829:

Order was placed on 3rd Sept, and when I checked in system on 25th Sept the personnel replied that the parcel has been dispatched but I do not receive any parcel in September. There was no information provided on the parcel (no tracking number or forwarder information/ signage of the parcel) and it's such disappointed with such services. in today's delivery service, it's not acceptable to confirm the delivery is dock without any proof, and it will be considered as fraud/ cheating cases for online purchase.
This review was chosen algorithmically as the most valued customer feedback.
Good day, I placed an order in June this year and have still not received the books I paid for. Order number: BDM-036-42568082266 Order date: 15th June 2021 Delivery address: Lauren Salmon 34 Roxburghe Ave Craighall Park Johannesburg Gauteng 2196 South Africa Billing address: Lauren Salmon 34 Roxburghe Ave Craighall Park Johannesburg Gauteng 2196 South...
Read full review
The Book Depository
-
Books not received in 6 weeks and no tracking method
Order number :BDM-946-97078766884

My academic books were dispatched on 16 July 2021 and when I followed up I was told that at the latest 1st September if the books had not arrived they would have to be considered "lost in transit".

I was also told to check that my address is correct (which it was) and to check with neighbours that the books were not picked up. In South Africa, if there a parcel at the post office, we get a collection ticket. No such collection ticket /notice has come to me to date.

I have now emailed Book Depository to inform them and almost 24 hours later there is no response.

I just want a refund so that I can buy my text books soon.
Desired outcome: Refund in full - immediately
The Book Depository
-
Customer service
As usual, their customer service is severely lacking.I have been exchanging emails and have responded with all of the information requested but have now been advised that my details are incorrect.Due to this I'm unable to discuss any details of my account, so cannot discuss a recent order. Its ridiculous, my details are correct. Maybe theirs aren't
Desired outcome: To be able to access my account and for their customer service to improve drastically. By no means the first time I've had issues with them
The Book Depository
-
Error buying with paypal
Hello,

I've used book depository to buy books before and everything was alright. I had a personal account (associated with the email: [email protected]) with an address associated and a PayPal account associated.

On the 14 of April I've made a purchase of 2 books in the value of 20, 96€. The order number is: BDU-622-89058631544. I've used PayPal to pay so it was not asked for my address. I thought it would use the one associated with my personal account on book depository, so I didn't worried.

After a while, the books didn't arrive so I went and I checked that the address was not right. It actually has no address associated to the order, no street number, no zip code, just a city. I've made the same process before and it was alright. This made me lose trust on the platform.

I contacted help service but they told me theres nothing they can do, only when the books are returned, if they are returned, they could refund me or send me the books to the right address.

As it was a platform error, that is not well programmed to after choosing PayPal or confirm the address or associate to the address on the book depository, I think I shouldn't be the one dealing with the consequence of probably don't receive the books or my money back.

Could this be solved in another way, that doesn't harm the client?

Thank you,
Kind Regards,
Rita Medina
Desired outcome: Receive the refund for the 20,96€ payed
The Book Depository
-
Pre order price increase
Pre ordered a novel from BookDepository for about 200 Tl about 2 months ago.

2 days ago I received an email saying my order was cancelled and they are refunding me. After this, I check their website and this exact same novel is available now for 500tl.

How is this a fair business practice? Cancel my pre order and jack up the price by 2.5x...

When I contacted them about this problem they offered no solution whatsoever..
The Book Depository
-
Adult Colouring Books
Unfortunately I'm not happy with my Books. The pictures are terrible and of a poor quality. The front covers of the books are very misleading as they are terrible pictures. I spend a lot of money with your company and I'm sorry but I just couldn't let this one slide. I wish to be refunded for the books returned please. Sorry for any inconvenience this may have caused.

Kind Regards
Megan Gordon
Desired outcome: Refunded
The Book Depository
-
Book collection
I ordered a book collection worth almost 50 euro on the end of December, my books were dispatched 8th of January in which said they will take 5-7 days to arrive.
It is now February 10th and my books are still not here.
I used my address I use for every company and which is linked to my book depository account and my PayPal account, I have never had an issue with this address.
I contacted the company book depository to be told my 'address is wrong 'there is no postcode.
My address was 100% correct as I order a lot online and have never had an issue.
I was told 'wait 5-10 weeks and if it shows up back to them then they will refund me'
The book collection I ordered was not cheap and was expecting it to be here for Valentine's Day for a gift for my partner.
As a loyal customer for 4 years to this store, I am very disappointed in now having to go the loss of my money and no gift for my partner for Valentine's Day.
I feel that this is unfair and have paid the money to this company if they had any problems with my address, they should contact me and also provide me some tracking information once I have paid the money for this product.
I really hope you can help me resolve this issue and if customer care can't help me forward my complaint to a supervisor of this company.
Many thanks

Lorna
Desired outcome: Books resent
The Book Depository
-
perfect kill
I allready sent a message on 28th of January, for which I had no reaction...
Your website says answer in 24 hours...?
on 27.12 I ordered 3 books in french. 1 Was cancelled, and I received the above on 28.1 in English, which I dont read fluently.
The 3rd one I received also now, in French .ok...
order BDU-185-04228221594.
What now?
Regards
[email protected]
Desired outcome: money back
The Book Depository
-
Latin text: "scribblers, sculptors, and scribes"
Its ISBN is 978-0-06-125918-0. I bought it before the pandemic. Asked to wait for reimbursement to avoid bankrupting Book Depository. When I heard that on-line Christmas sales flourished because of the pandemic, I realized that Book Depository would be flush with cash. Always told that my request is sent to customer service. The attitude is most cavalier. To induce a response, I told Book Depository that I want to be at least credited with another book. I would prefer to be reimbursed. The book is still unwrapped. There have been over 60 E-mails on the matter.
Desired outcome: I just want to be reimbursed.
The Book Depository
-
Book Depository runaround about my returning a damaged book
I am in the US. I ordered a hardcover book costing $105.84. This was for Christmas. It arrived damaged. The top of the back and front covers are pushed in and the dust jacket is torn. For returns, the website said to fill out an online form that included the order number and my email address. I did that. Then customer "service" emailed me claiming I had used a different email address to place the order. I don't know what other address I would have used. They wanted not only my email address, but the order number (111-1859944-8321809), the date of the order, the full title, the payment method, and more. I basically had to give them all the information on my receipt. Because they already had the order number, they already had this information. Customer service just emailed me again, saying if I send them photos, they will "look into" the problem. Can you say "runaround"? I can send photos, but have no confidence that this will result in a refund. Book Depository is owned by Amazon. When I order from Amazon, if I need to return a book I just send it back and they refund me. Why can't Book Depository do this?
Desired outcome: A full refund, to include shipping to me and my shipping the damaged book back to them
This review was chosen algorithmically as the most valued customer feedback.
Trying to make me pay for their errors After a 4-day delay, I finally receive my order and I realize 1 of the 2 books ordered has its book spine completely damaged and cracked. The moment I realize this, I contacted Book Depository, sending a picture of the damaged item. Besides being in a never-ending email exchange for 5 DAYS in order for them to solve...
Read full review
The Book Depository
-
Refund for returned book
I purchased a book online on 28 Nov 2018 using a CommBank credit card, and returned it (to the NSW, Australia address) in January 2019 as an unwanted gift, and requested a refund.
In Dec 2019, I cancelled my credit card with CommBank, and I haven't taken out a new credit card with that bank.
In Sep 2020, Book Depository ("BD") emailed to say they were processing the refund to my credit card. I replied noting that they were well beyond the 14 day period for processing my refund, and that I no longer held that credit card nor any credit card with that payment provider. I asked them to issue a cheque instead, and gave my mailing address. BD insisted that they couldn't do that, citing credit card regulations, and insisted that I needed to contact my bank.
I spoke to the bank who advised that the refund payment would have been rejected because more than 6 months had elapsed since I had held a credit card with them.
I have emailed BD today asking, again, that they issue a refund to me either by cheque or direct deposit. I am filing this complaint now because (1) going on my previous emails with BD this issue is unlikely to be resolved without me having escalated it to an independent org and (2) in any event it is really substandard service that BD failed to issue a refund for almost 2 years, without apology for their failure, and that they're not being even slightly proactive and helpful to make this process smooth and make up for their failings
This review was chosen algorithmically as the most valued customer feedback.
I placed an order for a book, received a horrible version of the book that I ordered with a completely different colour. I reached out to book depository and they are the most unhelpful group I've ever come across. I explained that the only reason I purchased the book was because I thought I would receive what I paid for, they came back with nonsense about...
Read full review
We are here to help
16 years' experience in successful complaint resolution
Each complaint is handled individually by highly qualified experts
Honest and unbiased reviews
Last but not least, all our services are absolutely free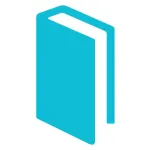 The Book Depository contacts