Terraboost Media Customer Reviews
12
Rate your recent experience
Pros and Cons of Terraboost Media: A Review Breakdown
Terraboost Media is a leading advertising and media company that specializes in the distribution of hand sanitizing wipes at public places. Their flagship product, the AdWipes, provides an effective way for brands to reach a captive audience while promoting cleanliness and hygiene.

The company has garnered a positive reputation for its innovative approach and commitment to quality. Many customers have praised Terraboost for its excellent service, reliability, and effectiveness in achieving high engagement rates.

Moreover, Terraboost Media has received several accolades and awards from various organizations, including the Inc. 5000 list of the fastest-growing private companies in America, the Crain's Chicago Business Fast 50, and the SmartCEO Future 50 Awards.

Overall, Terraboost Media is a trusted and reputable brand that provides a unique and effective marketing solution for businesses of all sizes. Its commitment to customer satisfaction and innovation has made it a top choice for many companies looking to boost their brand visibility and engagement.
Terraboost Media kiosks - A fantastic way to enhance your neighborhood marketing efforts!
When it comes to reaching out to the local community, I cannot recommend Terraboost Media (terraboost.com) enough! As a realtor, investing in one of their kiosks at my local Safeway has been one of the best business decisions I have ever made. Not only does it help me to stay top of mind when someone is in need of a realtor, but it also enhances my neighborhood marketing efforts.

One of the most exciting outcomes of my investment in Terraboost Media is the random text messages I receive from friends, family, and neighbors who happen to be standing next to my kiosk at the Safeway. It's amazing to hear that people are noticing and remembering me thanks to the kiosk's presence.

Recently, I had an issue with the location of my kiosk inside the store. The team at Terraboost went above and beyond to communicate with me, understand my concerns, and make every effort to move the kiosk back to its original location. The customer service support provided by Blake and Delaney was nothing short of fantastic, and I am grateful for their efforts in resolving the issue in a professional and timely manner.

So impressed with the success of my kiosk-based advertising, I even added a second one to another store. To anyone interested in effectively advertising in their target neighborhood, Terraboost Media is a definite must. Their kiosks are an amazing, reliable way to communicate with the people in your immediate community and beyond.
Avoid Terraboost Media: A Review of My Experience with Their Advertising Services
So, I hired Terraboost Media in August of 2022 (I think). And let me tell you, it's been a real headache dealing with them. First off, my ad wasn't even where it was supposed to be at the mall. I sent four people to go find it and they couldn't even locate it. Then, I had to go back and forth with their so-called "artist" for THREE months just to get my ad created. And even then, I had to pay extra to get my own artist to help out.

After all that, I finally got my ad moved to a smaller location in another state. But even then, I had some concerns and voiced them to the company. They offered to add social media for free for a few months, but I never even got the specific form I was supposed to receive.

And now, get this, they're charging me even more money ($400 a month) and I haven't even gotten a single client from their ads. I've been paying them for 17 months and it feels like all my money is just going down the drain. And to top it all off, they don't even want to let me out of the contract!

So, let me save you the trouble and tell you not to make the same mistake I did. Terraboost Media is just not worth it. You're better off investing your money and time into organic marketing. Trust me on this one.
Unreliable Terraboost Media: A Cautionary Tale of Broken Promises and Wasted Money
I gotta say, I used to love Terraboost Media. Been with them for about 3 years now and they were great in the beginning. Had a few hiccups but nothing major. But man, I paid for a campaign and it's not even there. What's up with that?

So I renewed my campaign in January 2022 and paid a whole year in advance. But come February, I found out that my campaign was removed and replaced with a competitor. Like, what the heck? I reached out to my sales rep at Terraboost and he said he'd look into it. But it's been months and still nothing. Every time I follow up, they just say they're working on it. But clearly, they're not.

Then in late July, they told me they're changing from static campaigns to electronic campaigns. And I'm like, that's a big loss for me. With static campaigns, my ad was up 24/7. But with electronic campaigns, it cycles through with other advertisers. And I'm still paying the same amount? No way. I never signed up for this. But their manager, Bill Selling, said they can make changes if the company chooses to do so. And get this, I called the other advertisers on the campaigns at the same location and they said they know nothing about their campaigns changing. What a mess.

All I wanted was my campaign up. They promised it would be installed within a couple of weeks. But it's almost December 2022 and still nothing. I'm beyond upset. I've been given the runaround and now, during the busiest time of the year at supermarkets, my campaign is not being utilized. What a waste of money.

Don't get me wrong, the product is great and definitely helped with neighborhood recognition. But what good is it if Terraboost can't even keep their promise to keep the product up? I'd be very cautious if you choose to hire this company. Their follow-up is terrible.

And just so you know, if you see other reviews from me, it's because Terraboost reached out, said they'd fix it, and asked me to remove my negative reviews. But clearly, they have a huge internal problem as no one seems to know what's going on.
Unprofessional and Disheartening Customer Service with Terraboost Media
I recently had an experience with Terraboost Media and unfortunately, it did not meet my expectations. When I signed up for their service, I was told that my ad would be in stores in January, and I paid the first installment with the understanding that the next payment would be taken out once the ad was posted. However, when the ad didn't appear, I was charged anyway. When I contacted the company, Tom informed me that this wasn't their policy. I explained that the ad was now stale and I no longer wanted their service due to a change in my financial situation. I was met with resistance and Myles Berry was particularly difficult to deal with. He argued with me, intimidated me, and told me that the contract was "ironclad." He also threatened me with collections if I didn't pay.

The way I was treated was unacceptable and it's clear that Terraboost Media does not have its clients' best interests at heart. I also had a frustrating conversation with Delaney, who accused me of leaving multiple negative reviews and comments on their social media pages. When I explained that I had only left a few reviews and made a single comment, she accused me of being unprofessional for engaging with their social media profiles. It's disappointing to see a company that actively invites feedback and reviews react so negatively to criticism.

Overall, I would not recommend Terraboost Media to anyone looking for a reliable and customer-focused advertising service. The way they treat their clients is unprofessional and disheartening.
Unprofessional and Frustrating Experience with Terraboost Media's Customer Service
As a customer of Terraboost Media, I would like to share my experience with you. I decided to invest in a kiosk in May of 2020 and made full payment upfront. However, what followed was a frustrating experience with multiple emails and phone calls with different Terraboost employees who seemed to be lacking in knowledge and professionalism.

To my disappointment, my kiosk was not installed until November 2020, despite my payment having been made months prior. It felt like a never-ending cycle of incompetency, and I was left feeling like a hamster in a wheel with no progress being made.

When the time came for me to renew my contract for 2021, I was hoping for a large reduction in price as a gesture of goodwill from the company. After all, they had put me through a lot of hassle and delays in the previous year. However, the discount given to me was disappointingly small.

I still have copies of the dozens of emails sent between myself and various Terraboost employees, should anyone be interested in reading them before committing to working with the company. The only reason I decided to renew my contract was due to the ongoing COVID-19 pandemic, which made it difficult to explore other options.

Overall, I cannot stress enough how unprofessional and frustrating Terraboost Media's customer service was during the time I worked with them. If you value professionalism and timely deliveries, I would advise you to look elsewhere for your kiosk needs.
Negative Experience with Terraboost Media: Lack of Results and Threatening Tactics
As a small business owner, I wanted to explore different advertising options to get my brand out there to potential clients. When I came across Terraboost Media, I thought their kiosk advertising concept would be perfect for my practice. I eagerly signed up, paying upfront with the expectation that I would soon see my logo and address on a kiosk in a popular drugstore.

However, weeks went by and I never heard from Terraboost again. It wasn't until several months later, when they attempted to auto-renew my account and charge my card again, that I even thought about them. I told them that I had never seen any kiosk with my name on it and had not received any leads from their advertising campaign. It was a complete disappointment in terms of return on investment (ROI).

Despite my attempts to cancel their service, Terraboost persisted in their attempts to renew my account, insisting that I had authorized it. I had not, nor had I seen any results from their previous campaign, yet they had taken my money without providing any proof of what they promised. To make matters worse, I received a threatening letter from Brandon Neumann of Terraboost, stating that he would be sending me to a collections agency if I did not pay them immediately.

I was beyond frustrated with their lack of communication and follow-through, and the threatening tone of their letter was the last straw. I decided to involve my attorney to handle this situation, as I felt like I had been wronged by Terraboost Media. My experience with their company was an overall negative one, and I urge others to be cautious when considering doing business with them.
A Wonderful Experience with Terraboost Media: Renewing My CVS Kiosk Campaign!
I am so thrilled to share my experience with Terraboost Media with you all. Recently, I renewed my CVS kiosk campaign with them for another year and I must say, it has been an amazing journey. When I approached them for the first time, I was given the opportunity to design my own art. They accepted my suggestions and provided some fantastic feedback to create the final artwork. The result was just beautiful, and I couldn't have been happier with it.

Yes, there was a slight delay in getting the kiosk installed last year because of the Covid situation. But Terraboost Media was super communicative and kept me informed throughout the process. Ryan, my sales rep, is just a rock star! He checked in with me several times over the past year, offering suggestions to help my exposure and brand awareness. It was such a relief to have a consistent and reliable representative over the course of the year.

Some negative reviews on Terraboose Media have complained about the kiosk's location in the store or wipes being empty. However, I have to say that such complaints are primarily because of the store's negligence, and not within the control of Terraboost Media. Nonetheless, Ryan has always gone above and beyond to address such issues with the store, and I am grateful for his commitment.

Overall, I absolutely love this non-traditional marketing approach, which has helped me to strengthen my brand awareness significantly. The fact that it's a non-intrusive marketing method is just an icing on the cake. If you are looking for a reliable marketing partner out there, Terraboost Media is definitely the one to consider seriously.
Terraboost Media - Creating Artful Kiosks for Community Safety
Terraboost Media (terraboost.com) is a company that truly cares about the well-being of communities throughout the United States. As a real estate professional in Broward county, Florida, I was given the opportunity to sponsor a kiosk with a sanitizer dispenser at a CVS store. And let me tell you, I was blown away by the beautiful execution of this project by Terraboost Media.

The kiosk was not just a simple sanitizer dispenser - it was a beautiful work of art that caught the attention of everyone who entered the CVS store. The advertising-sponsorship project was executed with such thoughtfulness that it invited all who entered the store to take a moment and think of protecting themselves and others by sanitizing their hands. I couldn't help but feel proud to be a part of this worthy cause.

Terraboost Media did a remarkable job in creating and manufacturing the kiosk, and their staff went above and beyond in ensuring that it was beautifully installed. The level of customer service provided by the entire staff of Terraboost was truly exceptional. They truly care about the well-being of their advertisers and they show it through their actions.

I want to thank Terraboost and their staff for their hard work, dedication, and thoughtfulness in creating such a worthy advertising project. It is this kind of dedication and attention to detail that makes Terraboost a standout company that truly cares about the communities they serve. I highly recommend Terraboost Media to anyone looking for a company that provides outstanding service and truly cares about the well-being of others.
Review of Terraboost Media: Missing Dispensers and Poor Customer Service
I recently had an experience with Terraboost Media and, unfortunately, it was not a positive one. On March 23rd, we placed an order for Tazza Alcohol-Free Hand Sanitizing Wipes and Terraboost Flex Wall Stainless Steel Wipe Dispensers. While we did receive the sanitizing wipes, we only received one of the four dispensers we ordered.

I reached out to the company via email inquiring about the missing dispensers on April 22nd, but didn't receive a response. I then decided to call on April 30th and spoke with a very nice lady who advised me to email J Gray. She warned me that he was receiving thousands of emails and to try and be patient. I sent J Gray an email that same day and followed up again on May 14th, but to this day, I still have not received a response.

I understand that they may be receiving a high volume of Covid-19 orders and inquiries, but it has been nearly two months since we placed our order and I have yet to receive any answers as to where the missing dispensers are or if we can receive a credit for them. My president asked me to order these items, and it's frustrating not being able to provide him with an update.

Overall, I think Terraboost Media needs more support and assistance to handle the influx of orders and inquiries. While I appreciate the nice lady who answered my call, the lack of response from J Gray is disappointing. I hope that they can improve their customer service and communication in the future.
Boost Your Business's Visibility and Credibility with Terraboost Media: A Review
If you're looking for a smart way to boost your business's visibility and credibility, look no further than Terraboost Media. As a seasoned Realtor, I know that marketing isn't a one-size-fits-all approach. You need to have multiple advertising resources at your disposal to truly establish yourself in the market. That's why I signed up for Terraboost's hand sanitizing kiosk in my local supermarket as a supplement to my other marketing efforts.

Honestly, I wasn't expecting much from it. But the response has been incredible. My friends and members of the community have been taking pictures of the kiosk and posting them on their personal and community social media pages, promoting my marketing efforts without me even asking! Needless to say, it's been a fantastic way to get new eyes on my business and increase my overall visibility.

I was so impressed with the results that I decided to renew my contract and switch up my artwork to keep things fresh. People now expect to see me there, which is great for my brand recognition. And let me tell you, the customer service is top-notch. Tom Miller, my customer service rep, is an absolute pleasure to work with. He's responsive, accommodating, and just a genuinely nice person. It's people like him that make this company such a pleasure to deal with.

All in all, I can't recommend Terraboost enough. It's been one of the smartest business decisions I've ever made, and I look forward to continuing to partner with them for many years to come.
Warning: Terraboost Media's Poor Service and Possible Scam - A $5000 Lesson
I recently partnered with Terraboost Media to advertise my company on a sanitizing wipe station located in CVS in Centerville, Ohio. From the very start, the team at Terraboost Media made the process seamless and easy. Chris Lent, my representative, was always responsive and readily available to answer any questions or concerns I had along the way. The artwork for my ad was created and approved by me, and I was told that it would be displayed in late July.

However, upon visiting the station today, I was disheartened to find that my ad was not displayed. Instead, the station was covered with taped up notices and appeared to be in a dirty and neglected state. Given the high cost of $5000 for this advertising placement, I was understandably disappointed and frustrated.

When I attempted to reach out to Chris to inquire about the status of my ad, I found that his voicemail no longer had his name and he was unresponsive. Furthermore, my attempts to contact anyone at Terraboost Media live were unsuccessful. I even tried to reach the designer I had worked with, but was unable to enter an extension number.

After sending an email to Chris about my concern, he simply responded that he would "look into it". It has now been a day and I am still awaiting resolution to my issue. At this point, I am unsure if Terraboost Media is a legitimate company, and I fear that I may have been scammed out of $5000.

However, should I receive a resolution to my issue, I will gladly update this review to acknowledge their legitimacy. Until then, I would urge caution to anyone considering working with this company.
Terraboost Media: A Customer's Warning of Pushy Sales and Unethical Practices
I feel compelled to share my experience with Terraboost Media, a company that offers advertising space for businesses to display their logos in local drugstores. Unfortunately, the lack of follow-up and transparency, absence of ROI, and apparent automatic renewal without permission make me question the efficacy and ethics of working with this organization.

Frankly, the sales team comes across as sleazy and pushy, relying on impressive-sounding promises to pressure customers into making a purchase. On top of that, when I received a threatening message from a client representative, I felt thoroughly uncomfortable with how the situation was being handled. And when a demand letter from a collection agency arrived, I was completely taken aback by this turn of events.

Unfortunately, my predicament is all too common, as I fear many unsuspecting clients might find themselves in the same boat as me. What makes it worse is that the contract I was tricked into signing auto-renewed for a year, leaving me stuck in a less-than-ideal situation without any recourse.

Overall, I would recommend avoiding Terraboost Media altogether, as their business practices and lack of concern for customer satisfaction and follow up leaves a lot to be desired. It's regrettable that I had to go through this experience, but I hope that others can learn from my mistakes and make more informed decisions when it comes to advertising partnerships.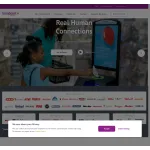 Terraboost Media

contacts
Your Voice Matters: Our Commitment to Genuine Reviews
Empowering Real Experiences
At ComplaintsBoard, we believe in the power of true customer stories. Our platform is a space for authentic voices, where experiences, both good and bad, are shared openly and honestly.
Dedicated to Authenticity
ComplaintsBoard is vigilant in our fight against false reviews. Our team employs robust verification methods to ensure every review reflects a real customer experience, upholding the integrity of our platform.
Encouraging Detailed Feedback
ComplaintsBoard values reviews that come with real evidence. Whether it's a photo, a detailed account, or additional documentation, such substantiation adds credibility to your story, helping others make better-informed decisions.
Balanced and Constructive Conversations
We're more than just a complaints board; we're a community for balanced dialogue. ComplaintsBoard encourages reviews that not only highlight issues but also acknowledge positive aspects, fostering a fair and comprehensive understanding.
Free and Fair Platform
ComplaintsBoard's commitment to maintaining a free and unbiased platform is unwavering. Every review is treated equally, ensuring that your voice is heard and respected, regardless of the nature of your experience.