StuffedSafari complaints
6
Newest StuffedSafari reviews & complaints
terrible service!
I ordered thrice and each time there was always something wrong. I don't know what I was thinking giving them the third shot, they didn't deserve it.
These people shipped the wrong order and when I got it I was terrified.
1) the item I got was 3 times cheaper than the one I actually ordered
2) the quality was horrible
3) who cares about the first 2 points if the item was wrong?
I never ordered it!
I immediately called them and asked for a refund. I was answered that their system is down at the moment and promised to call me later.
Of course, no one called me, it would be strange if they did. Then I called again and no one ever picked up the phone. Been trying to get in touch with them for several days via phone and email, everything is useless...
I had a bad experience with Stuffedsafari
I had a bad experience with Stuffedsafari and I'm not sure if I'll order anything from them again. Ordered a toy as a present for my nephew and received the incorrect one. I contacted customer service and they tried to assure me to keep it. They said toy is a toy, kid would not get the difference. I refused to even listen to that nascence and demanded my money back. So I sent the incorrect toy back and they said I'll get a refund within two weeks.
Two weeks later I received a message stating that toy was damaged, they were not able to accept it and that they were sending it back to me. What a joke.
This place is HORRIBLE, stay away
I ordered my stuffed animal a month ago. After receiving no response or shipment, I emailed them. They finally got back to me and told me that the shipment would be sent early this week and that they upgraded my shipping at no additional cost. Then this morning I get an email stating that the product is out of stock and it would not be available until the first week in November. This place is HORRIBLE.
Is StuffedSafari legit?
StuffedSafari earns 91% level of Trustworthiness
SAFETY NOTICE: ComplaintsBoard has analyzed StuffedSafari and determined that it has perfect credibility and is completely trustworthy, with a legitimacy rating of 91%.
We found clear and detailed contact information for StuffedSafari. The company provides a physical address, phone number, and email, as well as 2 social media accounts. This demonstrates a commitment to customer service and transparency, which is a positive sign for building trust with customers.
StuffedSafari has registered the domain name for stuffedsafari.com for more than one year, which may indicate stability and longevity.
Stuffedsafari.com has a valid SSL certificate, which indicates that the website is secure and trustworthy. Look for the padlock icon in the browser and the "https" prefix in the URL to confirm that the website is using SSL.
Our scan shows StuffedSafari website is free from malware and phishing activities, which are types of online threats that can include viruses, worms, Trojan horses, ransomware, and other malicious code, as social engineering tactics used to trick users into sharing their personal information.
Stuffedsafari.com has been deemed safe to visit, as it is protected by a cloud-based cybersecurity solution that uses the Domain Name System (DNS) to help protect networks from online threats.
Stuffedsafari.com you are considering visiting, which is associated with StuffedSafari, is very old. Longevity often suggests that a website has consistently provided valuable content, products, or services over the years and has maintained a stable user base and a sustained online presence. This could be an indication of a very positive reputation.
Several positive reviews for StuffedSafari have been found on various review sites. While this may be a good sign, it is important to approach these reviews with caution and consider the possibility of fake or biased reviews.
StuffedSafari website is deemed to be popular and indicating that it receives a high volume of traffic. It is important to be cautious when using a highly trafficked website, as it may be a target for cybercriminals looking to exploit vulnerabilities or steal personal information.
This website offers payment methods that provide the option for customers to get their money back, which could be a positive indicator of the company's commitment to customer satisfaction.
However ComplaintsBoard has detected that:
While StuffedSafari has a high level of trust, our investigation has revealed that the company's complaint resolution process is inadequate and ineffective. As a result, only 16% of 6 complaints are resolved. The support team may have poor customer service skills, lack of training, or not be well-equipped to handle customer complaints.
StuffedSafari protects their ownership data, a common and legal practice. However, from our perspective, this lack of transparency can impede trust and accountability, which are essential for establishing a credible and respected business entity.
Our Verdict: StuffedSafari is highly recommended company, but beware of poor customer service. Their 16% Resolve Complaints rating is a cause for concern. We advise using their services securely and reviewing complaints beforehand.
The second item I ordered was in stock but not shipped
Terrible experience. I was assured that an item would arrive in time for my son's birthday, and then informed less than 2 business days before his birthday that it was not available. (So no time to order elsewhere without paying exorbitant overnight shipping.) The second item I ordered was in stock but not shipped, and by then it would have arrived after his birthday. No acknowledgment whatsoever of the problem from Stuffed Safari, despite my repeating the situation over the phone and then sending a polite but dissatisfied email. I understand that maybe items get discontinued, but 1. don't assure someone that an item will arrive on time if you have not verified that this is possible, 2. if for some reason beyond your control an item is not available, give the customer adequate notice to order elsewhere, 3. if none of the above are possible and you can't deliver a child's birthday gift on time, give a genuine apology and make some attempt to remedy the situation, *before* the negative review!
Sent me wrong items
I ordered a very simple item for my grandson's birthday - paid what seemed like a lot of money for shipping and paypal'd the amount. Everything was great until I get a call from my daughter (on the other side of the country) that they rec'd a shipment - but it wasn't what I ordered. In fact - the invoice actually listed another person's name and credit card info as the purchaser on it. Perplexed, my daughter called this person on the invoice (that we had never heard of) and asked how he knew her child.

Meanwhile, I called this company. The "customer service person" said that was very odd and didn't actually understand what I was trying to explain. I had to explain it twice to her - and then I ended up talking to the owner of this family own business - who still didn't understand what had happened and I had to explain to her that they actually put someone else's name on my order. (HOW does it even occur that someone else's name, address and credit card info ends up with MY order's shipping information? I have no clue - and she couldn't explain it, either).

Bottom line - BE CAREFUL. know what you are dealing with. "Family owned" in this case appears to mean "run out of a basement" with very little in the way of checks and balances to assure quality or accurate delivery/shipment - if my experience is any indication.
The complaint has been investigated and resolved to the customer's satisfaction.
StuffedSafari has left an official reply on this complaint.
Nothing unavailable is listed as &out of stock&
Nothing unavailable is listed as "out of stock." Use amazon, or anything else besides this terrible website.

This is what I got from stuffedsafari.com:

"Your order is backstocked" now why wasn't that listed on the SITE?
"It will ship within a week..."
Two weeks later: "it will ship the first of next week..."
The day after that: "it will ship later today..."
Next day: NOT SHIPPED
Resolved
The complaint has been investigated and resolved to the customer's satisfaction.
Collect Your Trust Badge
Be recognized for outstanding customer service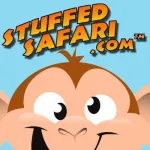 StuffedSafari

contacts
We are here to help
19 years' experience in successful complaint resolution
Each complaint is handled individually by highly qualified experts
Honest and unbiased reviews
Last but not least, all our services are absolutely free