Starz Entertainment complaints
133
Starz Entertainment
-
Starz encore western channel
The western channel use to have a variety of western shows, such as gene autry, hopalong Cassidy, etc.., now it's a trash channel of repetition! Their screwing the customers by the amount of repetitive movies they show! We pay extra for the western channel! Only to watch the same damn movies for months on end? You must be saving a hell of a lot of money by boring us with the same ol [censored] day in and day out! Every other channel has a significant amount of variety compared to the western channel! It's like eating the same [censored] every day for life?

Stop screwing your customers so you can save money! So provide a product worth the money we pay for this channel! the western channel has hit rock bottom with your wextern channel fans!
Desired outcome: It's been a while since the western channel use to show a massive amount of variety Bring back the old western channel variety we used to watch!! We're tired of watching repeats after repeats!! Bring back the classic western channel
Starz Entertainment
-
Starz channel on amazon prime
On july 16th 2022, around 17h55 EST. Broadcast is plagued with green frames appearing between regular frames while watching John Wick: Parabellum. This is not the first time this occurs during other movies.

My TV is a LG CX 65" and I used the LG Amazon Prime app.
Desired outcome: That this does not happen again.
This review was chosen algorithmically as the most valued customer feedback.
I've had Starz for years now and your programs have really gone down hill. The only show worth watching now is Outlander. Very disappointed in your program quality it's trash now. America is tired of "The Message"!
Read full review of Starz Entertainment
Starz Entertainment
-
order
you guys are simply awful as far as customer service. Specifically when i decided to do the year it was only because clearly stated you will not be billed this amount until your cycle of [protected]. so in essence by going ahead and selecting the choice you punished me by taking away a promotion that you very well know was discounted. it is disgusting that you chose not to honor my discounted rate and provide me with the agreement that clearly was stated was stated and then your resolve is to refund the year AND not honor my previous discount of service. No starz company holds strings and treats customers horribly.
Desired outcome: restoring of my remaining promotional months.
Starz Entertainment
-
False subscription
I never signed up for a subscription in December and cannot seem to cancel it! When I try to sign in using my email address it says it doesn't exist. Same thing happens when I request a password reset. Hmmm…now how is that exactly. I have numerous sent emails but NO responses, ever! This is robbery by any other terms.

I have even tried to call but only get a computer voice and NO options to speak with a real human. What is up with this company. This is not good business practice, ever!
Starz Entertainment
-
Starz TV Service
I contacted STARZ last month telling them they were charging my credit card for a subscription we never ordered. They said they would reverse the charges and stop the charges. They did NOT do either one.

So I tried to call them again, and their stupid phone system says push "0" to talk to a person, but it just replays the message when you click "0".

If I had actually ordered their service I would definitely cancel!'

So my only choice was to email them. So when they don't respond to my email, I will be filing a dispute with my credit card company.
Desired outcome: Reverse the charges, stop charging me, and pay me for my frustration and wasted time!!
This review was chosen algorithmically as the most valued customer feedback.
I have paid to watch tv since I was 20. I am now 66. Since you took over so many channels, especially the western channel, you play the same things over and over and over again. Never have i been so disappointed in services. Please watch what you are showing.
Read full review of Starz Entertainment
This review was chosen algorithmically as the most valued customer feedback.
I have had Starz for many years and I'm very angry that you will no longer be showing Audie Murphy's movies. I have no way of getting them from Sony. There are many people from the Audie Murphy fan base that are cancelling Starz.
Read full review of Starz Entertainment
Starz Entertainment
-
Multiple charges from old accounts for the past 4 months
Starz has been charging me $8.99 since November 2021. I even got a new debit card so how the charges appear on all my old accounts as well. I've been getting billed at least 3-4 times in a month. Even the month of February I got charged 4 X.

I'll have to cancel my subscription to Starz. You have purposely connected old accounts. None of those old accounts had my new debit card number.

Please fix this issue asap. I'm notifying my bank about this fraudulent charge.

This is insane.
Desired outcome: Pay me back from November 2021 to present
Starz Entertainment
-
Payments applied to a strangers account
Starz should not even be a company or in business. They don't care about their customers and they will not resolve any issues they created. They will pass you off and ignore your reasons for contacting them. I have contacted this company over 20 times because they applied my payments to someone's account that I don't even know! A starz representative confirmed that there was a big problem and it was on starz end and it would need to be escalated. I received a email in response to this "escalation" that since the account that is not mine had watch history there was nothing they would do and starz considers this case CLOSED. I replied explaining that the payments were applied to a strangerz account with a completely different email no where similar to mine. I then received an email with this response "There is no escalation process for this matter and no supervisor will be able to make contact with you for this reason. We apologize if this is not the information you were expecting to hear or what you might have wanted to hear. However, at this time, this matter is closed, no exceptions will be made based on our Terms of Service, and no further emails regarding this matter will be responded to as there is no further information for STARZ to provide. Regards, Rex".

The agent then went on to cancel my starz account without my permission. This is completely upsetting that as a long time customer they will not take ownership of their mistake! I've called and requested a supervisor multiple times and I always receive the same response that there isn't a supervisor available and they have no other escalation process other than an email which of course will get no where.
Desired outcome: The company acknowledge their mistake and transfer the payments to my account
This review was chosen algorithmically as the most valued customer feedback.
I continually see Cheech and Chong movies on Starz/Encore Espanol. They are almost never on English language channels, and when they are rarely on them, it's in the middle of the night, or early morning.
Read full review of Starz Entertainment
Starz Entertainment
-
All streams.
Every show I care tonwatch has streaming problems

Either it seems like im watching a burnt copy from 2005 with a green flash every 15 seconds. Or its worse. Now with power book 4... Brand new tv. Is janky and choppy like I have a [censored] connection (which I dont) or that I bought this bootleg (which I pay for monthly)

Its so choppy. I am about to loose my subscription and download this tv bootleg to watch it properly.

Its unbelievable.

I live in hamilton ontario.

Please fix your streams. Or im gonna be one of many that dips your service just to bootleg your product
This review was chosen algorithmically as the most valued customer feedback.
i was ona free trial i paid for with $8.99 and I cancelled it after I couldnt afford it. However after cancelling they still took $24.99 out of my bank account. It shows i dont have an account because I cancelled and those greedy [censored] are still charging me
Read full review of Starz Entertainment
Starz Entertainment
-
Cancellation of American Gods
Cancellation of your banner series "American Gods" was a mistake. Who is doing the thinking for you guys? You had a good series, very interesting, super creative, great storyline with racehorse legs, and a superior group actors that you were lucky to have. The possibilities of this show was a wide open space, and you didnt take advantage of it. If it lacked interest for you, why didnt you just make it even more interesting. God I wished I could have wrote for that show.

You were totally blind about this cancellation. Maybe you just need more insight. I really liked the series. If I were you I would be very proud of American Gods. Please open your eyes.
Desired outcome: Bring back American Gods. More seasons please.
Starz Entertainment
-
The Western channel
Why don't you employee someone with imagination! The western channel is no where near it used to be when I first subscribed to starz encore! The western channel needs more variety like it used to be ? Instead it's like eating mutton 6 times a day for years! Are you getting the point yet ?
I really miss the variety of old classic westerns. All the other channels have variety! Why not the western channel ?
Desired outcome: Please bring variety to the western channel.
Starz Entertainment
-
Encore Westerns
This channel, next to GRIT tv, is the most annoying and useless channel on tv! I have NEVER seen a channel so repetitious in it's scheduling, that they'll even show the same damn movie 2 to 3 times in the same day, let alone repeating them beyond obnoxious in the same month! It's like they have a movie library of about a dozen movies. I swear if I see The Magnificent Seven scheduled one more time I'll scream! Already they've burned out John Wayne, an American icon, so badly, no one will want to watch another Duke western again in they're entire life!
Starz Entertainment
-
The channel
It sure would be nice if I could watch a show/movie without the screen going green. Everything I watch constantly flashes green on the screen. And I tried watching the Bourne series but it's all screwy. Not sure why I'm still paying for this. This has been going on for MONTHS. And I know I'm not the only one experiencing issues. I guess they dont care about keeping customers happy. Will probably cancel soon if not resolved.
Starz Entertainment
-
starz west
I waited all day to watch Grease you had it coming on at 9:05 so what came on forgetting Sarah Marchell if your going to run a channel LEARN HOW TO RUN THE TV GUILD or let someone take over. jwejghiiooid;hidhe;oh;ldidugudiudig3ugududdudugdgdggdigd3dd;3dgdguugiigugpigxpp;;93838y3o3d3yd3;d3;d;3dgd3d;93d3;3d;3;d;3dyed309039y3diodyydydyydyd3dy3dyy3ydyyyyddy3dy3dyyd
This review was chosen algorithmically as the most valued customer feedback.
My trial started 6/27/21...I have never been able to get this channel to work on my TV, plus I'm being charged b4 the trial has ended. I need this trial to be cancelled and my money refunded. I also would like for someone to call me regarding this issue. My # is [protected].
Read full review of Starz Entertainment
Starz Entertainment
-
App unauthorized charge
I just looked at my bank account online! There was a charge from Starz I never even authorized at all!
NOW! Because they have done this, my bank account will bounce because I have one last bill coming in this month!
I am SO angry! They had no right! I've never even watched anything on starz! Never authorized any charges and never signed up!
I have an amazon fire stick and it's not under my digital orders either! I have NO idea how they even were able to do this!
Desired outcome: My money back and &
We are here to help
16 years' experience in successful complaint resolution
Each complaint is handled individually by highly qualified experts
Honest and unbiased reviews
Last but not least, all our services are absolutely free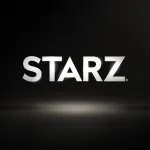 Starz Entertainment contacts