Spalding Labs Customer Reviews
9
Rate your recent experience
Pros and Cons of Spalding Labs: A Review Breakdown
Spalding Labs is a popular brand that offers products to control pests and parasites for horses. The company has received numerous positive reviews from satisfied customers. Among the many benefits that users have noted, Spalding Labs' products are effective, easy to use, and provide long-lasting results. Some customers have noted that the products are also cost-effective and the company's customer service is excellent.

Spalding Labs has a diverse product line, including fly control products, feed-through insecticides, and parasite control supplements. Customers have reported success using these products to control common pests and parasites such as flies, mosquitoes, and worms.

The company is committed to providing innovative, sustainable solutions to pest and parasite control problems in horses. Spalding Labs' products utilize natural ingredients and are environmentally friendly. They are also easy to use and have been proven to be safe for horses and other animals.

Overall, Spalding Labs provides high-quality, effective products that help horse owners control pests and parasites. The company has a great reputation for customer service and innovation in the space of horse care. With a range of products to choose from and a focus on sustainability and safety, Spalding Labs is an excellent choice for horse owners looking for pest and parasite control solutions.
Say Goodbye to Pesky Flies with Spalding Labs' Fly Predators: A Product Review from Livestock Owners
As livestock owners, we take great pride in ensuring that our animals are well-looked after and taken care of. But, as many of us know, one of the biggest challenges when it comes to animal care is dealing with pesky flies. We were constantly looking for a solution to this problem until we discovered Spalding Labs and their fly predators.

Our farm houses a variety of animals, including horses, goats, ducks, and chickens. So, we needed a pest control solution that was not only effective but also safe for all of our animals. After doing some research, we decided to try Spalding Labs' fly predators, and boy, are we glad we did!

It's been two full seasons since we started using their products, and we've seen a remarkable difference in our fly population. The horses are more comfortable, and the people caring for them are happier too. The chickens also seem to be enjoying a less stressful environment without pesky flies constantly buzzing around them.

One of the things we appreciate most about Spalding Labs is their ease of use. The company provides prompt deliveries, and the products are super simple to apply. Plus, their customer service is top-notch. We always know that if we have any questions or concerns, they are just a phone call away.

Overall, we are extremely satisfied with our experience with Spalding Labs, and we plan to continue using their products for as long as we own a farm. If you're struggling with flies on your property, we highly recommend giving Spalding Labs a try. Trust us – your animals (and their people) will thank you!
Effective Fly Control Solutions for Livestock Owners by Spalding Labs
I recently had the pleasure of discovering Spalding Labs and their fly predator products. As a livestock owner, summer can be a particularly challenging time when it comes to flies, and I never imagined that I could enjoy my outdoor time with my animals without being pestered by flies. However, after a few months of using their fly predator solutions, I noticed a remarkable difference in the number of flies on my farm. It was truly amazing to find my animals lounging, grazing and playing without being constantly bothered by pesky flies.

What's even more impressive is Spalding Labs' commitment to customer service. Towards the end of summer, I noticed a sudden rise in horn flies around my farm, and I decided to reach out to their customer support team for advice. To my surprise, I received a prompt phone call with valuable suggestions and recommendations on how to best tackle the issue. It's refreshing to work with a company that places such a high priority on customer satisfaction.

Overall, I'm incredibly happy with my experience with Spalding Labs. Not only are my cattle and horses happier and more comfortable, but I can also enjoy my time outside with them without worrying about pesky flies. If you're a livestock owner looking for effective and reliable fly control solutions, I would highly recommend Spalding Labs!
Say Goodbye to Pesky Flies in Your Barn with Spalding Labs Fly Predators: A Review
As a former horse and goat owner who had to constantly deal with the pesky problem of flies in the barn, I cannot recommend Spalding Labs (spalding-labs.com) and their fly predators enough. I used to rely on those gross and unsightly fly strips to keep the flies at bay but they were never really effective and just made my barn look unappealing. Thankfully, a friend recommended fly predators from Spalding Labs and it was a complete game changer.

At first, I was a bit skeptical about using fly predators but after doing some research and learning about how they work, I decided to give them a try. The process was simple, I ordered them online and had them delivered on a schedule from April to October. I live in Michigan and was worried about how they would fare in the colder weather but to my surprise, they continued to work their magic and keep the flies away despite the colder temperatures.

I also found that proper manure management is crucial when using fly predators, but when combined with proper manure management, these little predators are simply amazing. My barn was almost fly-free and it made taking care of my horses and goats so much easier and more enjoyable.

Overall, I would highly recommend Spalding Labs to anyone who is tired of dealing with pesky flies in their barn. Their fly predators are an effective and natural solution that will make a noticeable difference in your barn's fly population.
Spalding Labs' Fly Predators Review: An Affordable and Effective Solution for Pest Control
As a seasoned horse owner, I am always on the lookout for affordable, effective solutions for pest control. That's why I've been relying on Spalding Labs' Fly Predators for the past five years. Not only do these tiny predators efficiently control fly populations, but they have also greatly improved the comfort level of my horses.

What I appreciate most about Spalding Labs is their commitment to customer satisfaction. Ordering Fly Predators is a breeze thanks to their easy subscription system. I don't have to worry about tracking my orders or keeping tabs on when to reapply the predators. Spalding Labs automatically adjusts application schedules based on season, temperature, and location- a feature that I have found to be extremely helpful.

As for the results, I have noticed significant improvement in fly populations every year I have used Fly Predators. This makes me a happy horse owner! With the ongoing cost of fly sprays and the need to reapply them throughout the day, I find Fly Predators to be a cost-effective method of pest control. Plus, my horses are more relaxed and comfortable- which is priceless.

I have recommended Spalding Labs' Fly Predators to several fellow horse owners, and I'll continue to do so. I'm grateful for the convenience, effectiveness, and affordability that this product provides. Thank you, Spalding Labs!
Spalding Labs Fly Predators: An Effective and User-Friendly Solution for Fly Control
As a responsible alpaca owner, I was always on the lookout for ways to keep my animals healthy and comfortable during the summer season. So when I stumbled upon Spalding Labs, I was beyond thrilled to finally have an effective solution to control the pesky flies on my farm. I wasted no time in ordering their Fly Predators, and the results were simply astounding!

After just a few weeks of using Spalding Labs' Fly Predators, I noticed a significant decrease in the fly population on my farm. My alpacas were healthier, free from irritating bites, and much happier. What's more, I no longer needed to supplement my fly control efforts with other products like fly strips or topical treatments. The Predators were all I needed!

I must also commend Spalding Labs' impeccable customer service. They have a team of friendly and helpful professionals who will go out of their way to ensure that you are satisfied with their products. For instance, they offer a flexible shipping schedule that adjusts to changes in the weather conditions or fly population. If you experience any fly control issues, they will even offer expert advice on how to resolve them.

I've been a loyal customer of Spalding Labs since 2013 and can confidently say that the Fly Predators have been one of the best investments I've made for my alpacas' wellbeing. From their exceptional products to their outstanding customer service, Spalding Labs is the go-to company for anyone looking for effective and user-friendly fly control solutions. I highly recommend their products to any animal lover out there!
Transforming Barn Care: My Positive Experience with Spalding Labs Fly Predators
I recently discovered Spalding Labs and their Fly Predators, which have completely transformed the way I care for my barn during those hot and muggy Kentucky summers. Despite my best efforts, I was still struggling to keep the fly population under control with twice daily cleanings and bedding changes. Enter Fly Predators - I cannot express enough how much of a difference they made within the first few uses. The fly population has significantly decreased and I am finally able to enjoy more peaceful and less frustrating barn visits.

My experience with Spalding Labs has been nothing but positive over the last five years. I initially started autoshipping Fly Predators every four weeks, but have since moved up to every three weeks to avoid any relapse during the fourth week. While my barn is not completely fly-free, I have found Fly Predators to be the best solution I have come across to date. The process of distributing each shipment is simple and easy, and I appreciate the added convenience of autoship.

Not only is Fly Predators an effective solution, it is also a chemical-free one, which is a huge plus for me. I am at ease knowing that I am providing a safe and natural solution for both my animals and the environment. Additionally, the cost is reasonable and shipping is always prompt and reliable.

In conclusion, I highly recommend Spalding Labs and their Fly Predators to anyone who is seeking a reliable and chemical-free solution to their fly problem. It is an easy and effective process that has made a world of difference for me and my animals.
Spalding Labs Fly Predators: The Secret to a Fly-Free Barn!
If you're a horse owner, then you know how much we look forward to the warmer months of spring, summer, and fall. However, one thing we all dread is the arrival of fly season. Fortunately, I discovered a product that has completely changed my experience with fly season - Spalding Labs Fly Predators. I've been using this product since 2015 and can't even imagine life around my barn and pastures without it.

As a horse owner with three equines, I've developed a four-step approach to preparing for fly season. The first step is to order fly predators early from Spalding Labs. The second step is to manage my manure and compost pile, as these can be breeding grounds for flies. The third step is to spread the manure in my pastures regularly to reduce the fly population. Finally, I stock up on fly spray and fly ointment for additional protection.

One of my geldings has a severe fly bite allergy, and Spalding Labs Fly Predators have made a remarkable difference in managing his allergies. I'm thrilled that my horse is now far more comfortable during fly season thanks to this product.

As a lifelong horse owner, I believe that we are constantly learning about new ways to improve the health and well-being of our beloved horses. For me, keeping my barn virtually fly-free is a top priority in achieving that goal. After all, I want my horses to be comfortable year-round, not just when I apply fly spray.

Overall, I can't say enough positive things about Spalding Labs Fly Predators. They've been a reliable and effective solution to managing fly populations on my property every year since I started using them. I anticipate being a loyal Spalding Labs customer for years to come.
Spalding Labs' Fly Predators: The Best and Most Cost-effective Fly Control Option
My family and I have been using Spalding Labs' Fly Predators on our horses since 2006, when we were living in Vermont. We had between 5-7 horses on our 10-acre pasture and we quickly saw the fantastic results from using the product. We followed the directions on how to properly order the correct quantity of Fly Predators, and we also benefited from the manure management tips they provide. When we moved to Connecticut about 10 years ago, we continued to use the Fly Predators, and the results have been even better.

One tip that I can offer is to over-order your Fly Predators, meaning if you have 2 horses and a 3-acre pasture, order the amount specified for 3-4 horses and 5-acres. This will ensure that you have enough Fly Predators to combat any fly issues that may arise. Especially in the first few months of using the product, it's important to make sure you have enough Fly Predators to do the job. Apply the product as directed, don't skimp, and stick with Spalding Labs' program. You'll have great results in no time.

Our horses never have to wear "fly masks" as the Fly Predators take care of the problem for us. Our neighbors are only 100-feet away from our barn, and they always comment on how they never have any flies around their property. While you may still need to use a fly spray during the heart of fly season, Spalding Labs Fly Predators always perform. In the past, we have tried other fly control products, but Spalding Labs is BY FAR the best and most cost-effective option.

Overall, we highly recommend Spalding Labs' Fly Predators to anyone looking for an effective and affordable way to control fly populations on their property. Thanks to this product, we have a pleasant environment for our horses and our neighbors.
Spalding Labs Fly Predator Program: A Game Changer for Our Horse Ranch
As a horse ranch owner in Southwestern Idaho, we understand the importance of maintaining a healthy and happy environment for our animals. But like many other ranches, we struggled with the constant irritation of flies every summer. We tried various remedies such as hanging fly-bait bags and spraying our horses with repellent, but it was becoming increasingly unmanageable.

However, we discovered Spalding Labs and their innovative fly predator program, which was a total game changer for us. From the moment we started using fly predators, we noticed a significant reduction in the number of nuisance flies on our ranch, making it a much more comfortable environment for our horses and for us.

Even our farrier was impressed with the change the next summer, commenting that he had never visited a ranch so free of flies. Other ranches he visited were struggling with heavy fly infestations, but we were completely stress-free.

Of course, we understand that fly predators are not a miracle cure that can get rid of every single fly. However, they have made it possible for us to enjoy the summer without having to constantly battle with pesky insects.

Additionally, Spalding Labs offers other natural products such as Bye Bye Odor, which helps to eliminate the ammonia smell in a natural and efficient manner. This is important for us, as we want to maintain a natural and eco-friendly approach to ranch life, without relying on toxins and chemicals.

Overall, we cannot praise Spalding Labs enough for their amazing fly predator program and natural approach to horse ranching. We cannot imagine going through another summer without implementing their program again. If you are a horse ranch owner battling with flies, we highly recommend giving Spalding Labs a try. Your horses (and your farrier!) will thank you for it.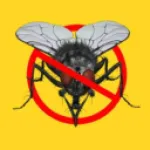 Spalding Labs

contacts
We are here to help
A 19-year track record of successfully managing customer reviews
Our team of experienced professionals handles each review with individual care
Honest and unbiased reviews
Last but not least, all our services are absolutely free