Shiply reviews & complaints
Shiply
-
Shipping Service
I listed an inquiry with 6 boxes and 2 other small items. After not receiving any quote, Shiply recommended me to pay for a featured listing (urgent). I paid for it and just got a quote from Euro LKW taking advantage of the "urgent" feature with a price of over 4600 British Pounds!

Very abusive.

Finally I decided to use TNT service, which charged me 660 EUR for the same route and items, including an insurance as well. That's more like the standard price for the baggage and distance.
Desired outcome: Reimburse of the paid fee and sanction to the transporters, delisting them.
Shiply
-
Harley shipment
Shiply.com gets quotes, they may or may not even be real business quotes but rather made up. They take a fee from you which they never return. I believe this is what they do to earn money most of the time. They may follow thru with a real shipper occasionally to keep their scam going. Please stay away from them. Their system is like a bait and switch setup. They can create a fictitious shipper, make it appear you have a shipper and then there is no contact from the fictitious outfit the created. They collect their fee for nothing and keep it. Pretty easy money and straight forward con and fraud.
I put a job on the Shiply website to transport a handmade kitchen & some bedroom furniture from Ireland to France. After a slow start a few quotes came in. I interacted with one driver who had a...
Read full review
Hello On October 29 I had bid that accepted to find a driver ship my boat. I saw two unauthorized payment $110and $85 but at that time I didn't know but I saw messages came $110 charged I contacted...
Read full review
Shiply charge a very large fee for putting their customers in contact with transport companies. I was quoted £1604 to transport some belongings from France to Ireland. After paying a "deposit" of...
Read full review
Shiply
-
Transport providers - shiply
Be aware of Shiply. When things go wrong, Shiply provides no support and refuse to step in when things go sideways. Shiply states:
"We are not involved in the actual transaction between users and service providers. Consequently, we have no control over the quality, safety, or legality of the transactions themselves. Although every care is taken to verify the identity of service providers Shiply does not guarantee, prequalify or validate the claims of drivers related to their license, insurance or
certification."
This means Shiply does not verify transport providers credentials or posted information in their bio.
Recently had motorcycle transported. The bio information provided no data that the quote came from a broker, using 3rd party transporters. Also, the quote didn't mean anything and after picking up the bike, increased quote by hundreds of dollars. BE VERY CAREFUL when viewing the quote. Especially the + taxes. My provider added "shipping fees" under the guise of "taxes", when the quote NOTE: clearly states that + taxes and no other fees. SHIPLY DOES NOT HOLD THE TRANSPORT PROVIDER ACCOUNTABLE TO THEIR QUOTE. They view it as a starting point for negotiation.
In my case the transport provider used 2 other transport companies for delivery of the motorcycle, and I could not communicate with the transportation companies at all. The transport provider broker was nyawyentruoc on Shiply. I also had communication problems due to linguistics, getting different answers between oral and written information.
Shiply
-
Ripped off by both shiply and their courier
Sickening experience. Found a courier on Shiply. Asked courier repeatedly if he could take the item, he insisted he could, I even gave him exact measurements. Shiply took deposit, then courier insisted on a deposit. Courier then insisted on half payment for the job. Courier goes to pick item up, item doesn't fit. Courier said he will hire van, I said ok, courier takes money for hire van. Courier sends photo of item not fitting on to so called hire van, that appeared to be well over 15 years old. Courier goes home. Shiply contacted, Shiply said they are not responsible for their courier's, courier took no responsibility, now raising small claims against both Shiply and courier. Disgusting service. Shiply say I shouldnt have paid him, excuse me but you are happy for the couriers to do as they wish but then customers have no comeback? Trying to find couriers details to launch small claims, along with Shiply.
Shiply
-
Car transport
I booked the collection of a car through shiply and specified the next day as the required transport date

I accepted a bid and paid the deposit. Then the transport provider emailed me to say that they couldn't do the date I had put on the quote form. He said Shiply didn't pass him that information

I emailed Shiply asking for a refund which they refused and gave me a credit. I insisted on a refund and they sent me a "refund request form" - it's been 5 days and they still haven't done anything
Shiply
-
Car shipping
I went to shiply to move my car and they introduced me to a fake company that stole $800 from me. When I called Shiply to report this and ask for a solution to moving my car ASAP as I was about to start a new job to on the other side of the country they told me there was nothing they could do for me and that I should create a new listing on their site to find an alternative moving company. So not only did they not help me move my vehicle after introducing me to a scam, they also offered zero help or refund for the money that was stolen from me. I'm shocked this is how they operate and treat their customers.
Shiply
-
Quotes
After receiving a quote four times the amount of others I'd received I questioned as much with the Shiply agent. He then claimed I was a "jumped up [censored]" so I'm guessing they aren't the reputable and helpful organisation they claim to be. Glad I discovered this before forking over thousands, especially after I've now read so many horror stories about them.
I used shiply to find a transport company to transport an antique table which had cost me £89. The freight company had quoted £73 to transport it. The table was damaged in transit - a repair would...
Read full review
Shiply
-
Parcels collected, never seen since
A courier selected from Shiply collected 10 x parcels, but were never delivered.

Shiply have totally stonewalled me even though I have had to report this matter to the police.

I am concerned about Shiply's lack of due care as it appears that the 'Vetting' process is not thorough, and they have never asked me for the value or contents of the missing parcels.

A Registered and witnessed letter to the MD plus numerous requests for a response from a company director has resulted in ….silence.
I accepted a quote which I had obtained through Shiply with a courier company called Beech Couriers / Rod Axford to delivery two items from Derbyshire to Paris. This was in early January and the...
Read full review
I accepted a quote for delivery of two wardrobes. Shiply took a payment, which covers their fee and the deposit for the courier. The courier, Dave Whittell, failed to make the delivery within 3 week...
Read full review
Shiply Courier Service asked me to pay money only for animal shipping and I transferred $300 to them. Two days later they called me and told that some problems occurred on the customs and it i...
Read full review
We are here to help
16 years' experience in successful complaint resolution
Each complaint is handled individually by highly qualified experts
Honest and unbiased reviews
Last but not least, all our services are absolutely free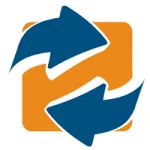 Shiply Company contacts