Shiekh Shoes Customer Reviews
9
Rate your recent experience
Pros and Cons of Shiekh Shoes: A Review Breakdown
Shiekh Shoes is a popular online retailer that specializes in footwear for men, women, and children. The company offers a wide range of shoes, including athletic shoes, boots, sandals, and dress shoes. Shiekh Shoes has received numerous positive reviews from customers who appreciate the company's high-quality products, affordable prices, and excellent customer service.

Many customers have praised Shiekh Shoes for its extensive selection of shoes, which includes popular brands like Nike, Adidas, and Puma. Customers have also noted that the company's prices are very competitive, making it an excellent choice for budget-conscious shoppers. Additionally, Shiekh Shoes offers free shipping on orders over $75, which is another perk that customers appreciate.

Another aspect of Shiekh Shoes that customers have praised is the company's customer service. Many customers have noted that the company's representatives are friendly, helpful, and responsive to inquiries. Additionally, Shiekh Shoes has a hassle-free return policy, which makes it easy for customers to return items that don't fit or meet their expectations.

Overall, Shiekh Shoes is a highly regarded online retailer that offers a wide range of high-quality shoes at affordable prices. With excellent customer service and a hassle-free return policy, it's no wonder that so many customers have had positive experiences shopping with this company.
Disappointing Experience with Shiekh Shoes: Delayed Order and Lack of Transparency
I ordered some shoes from Shiekh Shoes about a week ago. I was really excited to get them, but I haven't heard anything about my order since then. I called the store three times to check on the status of my order, but each time I talked to someone, they told me it was going to take longer than they originally said. First they said it would be 3 to 5 business days, then 5 to 7, and now it's 7 to 10. I'm starting to get frustrated because I don't know when I'm going to get my shoes.

When I asked them to check on the status of my order at the store, they told me that the shoes were never in stock to begin with. I can't believe they took my money without even having the shoes I ordered! I'm starting to wonder if this store is even legit. I'm worried that I won't even get my money back.

They told me that I won't get a confirmation on my refund for another 24 hours, but I don't know if I can trust that. They keep changing the amount of time it's going to take to process my order, so I don't know what to believe anymore. I'm really disappointed with my experience with Shiekh Shoes. I hope they can get their act together and start being more honest with their customers.
Shiekh Shoes Review: Disappointing Experience with Slow Shipping and Poor Customer Service
I recently made a purchase from Shiekh Shoes and unfortunately, my experience was not the best. I ordered a hoodie and it took a whopping 4 days for them to send it out. When it finally arrived, I was disappointed to find that it still had the security tag on it. I immediately emailed them to request an exchange and received a stock email response with their exchange policy. According to their policy, I would have to pay for the exchange.

Feeling frustrated, I decided to call their customer service. The representative I spoke to was friendly and helpful. They sent me a shipping label and assured me that my exchange would be sent out as soon as they received the item. I was relieved and thought everything was going to be okay.

I sent the hoodie back and waited for my exchange to arrive. However, after a week had passed, I still hadn't heard anything from them. I decided to send an email on a Tuesday to ask for an update. The response I received was snippy and unhelpful. They told me that they "should be able to get to it by the end of the week."

Another week passed and I still hadn't received my exchange. I was getting frustrated and decided to email them again. This time, I also left a voicemail asking for a refund. Unfortunately, I didn't receive a response from them.

At this point, I had had enough. I didn't want to pay scam artists for clothes that I didn't even have. I decided to call my bank and have the charges reversed. It's a shame that my experience with Shiekh Shoes was so negative. I had high hopes for them, but unfortunately, they let me down.
Great Site for Shoe Shopping with Helpful Descriptions and Good Quality
I like this site a lot. Only one time, I had a problem when they didn't have a particular item I wanted and they held my whole order until I contacted them. I had to contact them a few times to get it sorted out, but it wasn't too bad compared to other places. Now, when I order, I make sure to tell them in the "note to seller" section that if something is out of stock, please give me a refund for that item and send the rest of the order. That's fixed the problem for me.

They give really good descriptions of the products, including whether the shoes run big, small, or true to size. They also tell you how high the platform and heel are, which is super helpful. I haven't had any problems with the quality of the shoes or with shipping (it usually only takes 4 days). I'm a really happy customer and I'll keep coming back.
Mixed Experience with Shiekh Shoes: Confusion with Promotion and Lack of Customer Service Response
So, I was browsing through Shiekh Shoes website and I saw that they restocked some shoes that I've been eyeing for a while. I noticed that if I sign up, I can get free shipping for orders over $75. I quickly made an account and proceeded to place my order. However, I was surprised to see that the shipping fee was still there. I tried to go back to make sure I was logged in and that I read the promotion correctly. Unfortunately, some sizes were already sold out, so I had to quickly put in my order and pay for the shipping.

I thought of calling their customer service to clarify the promotion, but after waiting for 4-5 minutes, no one answered. They had an option to leave a voicemail, so I did and described why I called. However, it's been over 30 hours, and I still haven't received a call back from them.

Despite the lack of response from their customer service, I received an email notification that my order has been shipped. It's expected to arrive on September 2nd, so I'm hoping everything goes well. I'm also hoping to get my shipping fees back as promised.

Overall, my experience with Shiekh Shoes has been a bit frustrating due to the confusion with the promotion and the lack of response from their customer service. However, I'm still looking forward to receiving my order and trying out the shoes.
Terrible Company: Ignored My Requests, Took My Money, and Never Delivered My Order
This company is just terrible. They don't care about their customers at all. I tried to get help from them so many times, but they just ignored me. I called them a bunch of times and sent them a ton of emails, but they never did anything to fix my problem. It's like they don't even care about their customers. They're just terrible.

I ordered a bunch of shoes from their website for me and my friends. They took my money right away, but I never got my order. I started trying to contact them as soon as the month was over, because they said it would take at least a month for the order to arrive overseas. But they never did anything to help me. I asked for a refund, but they never gave me one. I filled out a claim, but they never responded. It's like they just decided to keep my money and not give me anything in return.

This has been a total nightmare. I've never had such a terrible experience with a company before. I'm so done with them. They're just the worst.
Shiekh Shoes Review: Dirty Merchandise and Poor Working Conditions
I gotta say, my family members had a real bad experience with Shiekh Shoes. They got a pair of shoes with two right feet or some dirty merchandise. That's just not right, you know? But I gotta tell you, I used to work there a couple of years ago as a "cleaner". That's the person who goes around with a cart of merchandise and checks if they're clean. If they're not, I had to clean them up and put them in a plastic bag and make a new box so they look all fresh and new. It was a part-time job, but they made us work like we were part-time with no benefits. And the supervisors were not leaders either. They would write you up so quick for a little mistake you did. And they would fire people after just a couple of weeks or maybe a month. That's just not right, you know?

They expected us workers to clean a whole cart of merchandise in just 10 minutes. But it all depends on what kind of merchandise you get. Some things are so dirty or the box is so ripped, you gotta take your time to actually clean it like they want you to and make a new box. But those supervisors, they only tried it once, okay? Once! And they said it took them 10 minutes. But they didn't do it every day like we had to, with so many messed up merchandise. No wonder they're getting sued!

I mean, I'm not saying don't shop there. But just be careful, you know? Check your merchandise before you leave the store. And if you do have a problem, don't be afraid to speak up. They need to know that they can't treat their workers like that and get away with it.
Shiekh Shoes Online Review: Great Shoes, Disappointing In-Store Experience
I recently decided to give Shiekh Shoes a try and ordered a couple of pairs online from their website, shiekhshoes.com. I have to say, I was a bit hesitant at first because of my previous experiences with their in-store personnel. Every time I go to my local Shiekh Shoes store, the staff always seem annoyed and disinterested in helping customers. The last time I walked in, the girl that was there had an apathetic expression and didn't even bother to say hello. I waited a few minutes to see if she would offer assistance at all since I was the only customer. But nope, she didn't even acknowledge my presence. So I left feeling disappointed and frustrated.

That's why I decided to try ordering online instead. And while the experience wasn't exactly personal, it was definitely more convenient. I ordered two pairs of shoes on May 11th, but I never received a confirmation email, shipping notice, or tracking number. All I got was a PayPal payment authorization. I was a bit worried that my order might have gotten lost in transit, but I received my shoes 11 days later. It would have been nice to know when I could expect my order, but I was just happy to finally receive it.

The shoes themselves were great. They looked and felt amazing. The website advises customers to order a half size up, and I agree. I ordered one pair in my true size and the other half a size larger, and the latter fit perfectly while the former was a bit snug. The shoes looked just like they did in the pictures, and the quality was top-notch. They were also packed well, so they arrived in perfect condition.

Overall, I was pleased with my experience with Shiekh Shoes. The website had awesome prices and a good selection in my size. While the ordering process wasn't as personal as I would have liked, the shoes themselves were worth it. I would definitely consider ordering from them again in the future.
Shiekh Shoes: Terrible Customer Service and Mistakes on Exchanges
So, I got these boots from Shiekh Shoes as a gift, but they were too small for me. I talked to one of their reps and she said I'd get the right size in 7 to 10 days. She even put it in their computer system. I sent the boots back the next day with the right form and waited. And waited. And waited. After almost a month, I called them up and they said they didn't exchange the boots, but refunded the money. They had the right size in stock, they just didn't read the form they told me to fill out. I was so mad. I waited so long for the boots, and they made a dumb mistake, didn't even call me, and then just said sorry instead of fixing it. They don't care about their customers at all.

I wouldn't buy from Shiekh Shoes again. There are so many other shoe companies out there that are better. I should have read their customer service page before I bought from them. It's so funny. They try to explain why they have bad reviews on other sites, but it just makes them look worse. Here's what they say:

"Shiekh Shoes Reviews. Not all reviews you read about Shiekh Shoes on other websites are accurate. Many of these web sites only post negative reviews and then demand a monthly fee to rebut or respond to them. Are we perfect no? We realize there are a number of areas we need to improve upon."

Don't make the same mistake I did.
Terrible Online Shoe Shopping Experience with Shiek Shoes: Delayed Shipping, Poor Customer Service, and Out of Stock Items
This company is the worst I've ever dealt with. I bought over $100 worth of shoes from them and it's been 35+ days and still no shoes. I contacted local stores near me and they tried to help, but the online aspect is different than the Shiek stores. I ordered my shoes and 4 days later got an email saying they had to be shipped from a store to the warehouse because they didn't have any in stock there. (This was the first sign that I was in for a rude awakening since I read multiple reviews that this happened to multiple people before I ordered these shoes) I then right away emailed support asking what was going on. They responded with a robot automated response copying and pasting the original email I got. I then patiently waited for the time to pass when they would be "in stock." The time came and no one reached out to me. I called the store near me and the girl that answered said that she couldn't even find my order number anymore. I then emailed the support and found out that there was a delay and they didn't have "any answers yet." Then today, 35 days later I asked where my shoes were for the 5th time and got an email stating "your shoes you ordered are out of stock and we won't be getting anymore. We're issuing you a refund." Like... ok? You could have just told me that over a month ago and given me my money back. I am now hoping that I actually get this $ back and don't have to deal with the same disgusting customer service ever again in my life. It is pretty bad when the store associates of the same company talks so badly of the website representatives/way the business is ran. Do not use this store to buy shoes online. I would recommend going in store if possible and if not I would rather wear no shoes for the rest of my life then go through that again.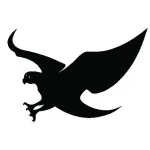 Shiekh Shoes

contacts
We are here to help
A 19-year track record of successfully managing customer reviews
Our team of experienced professionals handles each review with individual care
Honest and unbiased reviews
Last but not least, all our services are absolutely free