Seeff Property Group complaints
26
This review was chosen algorithmically as the most valued customer feedback.
Good day I would like to lay a concern regarding fraudulent activity at the Seeff North Coast Branch, I was a resident at ballito Groves unit 709 where I occupied the premises for a full year, I'm agents had been Nicole Ras of Seeff North Coast as well as Kirsty Hodgens from accounts department seeff North Coast who I liased with * Nicole ras had said...
Read full review
Seeff Property Group
-
Fraudulent activity
Date and time of incident 03 January 2022

* On the 3rd day of January I vacated the premises at ballito Groves unit 709 hence on that day my agent Nicole ras of ballito branch Seeff had inspected the property finding no faults apart from 1 single cracked tile in the bedroom , where i was then told that only after it had been discussed with landlord we could receive our deposit with only the payment for the tile which we both had agreed on, it had come 2 days after and i received am email from the agent saying that I would now be liable to pay for a 3 day occupation stay of R680 when I was told on the given date 03/January/2022 to vacate which I had been appalled at hearing that i had to know pay for it if I had ,

Objectives I think stand out,

( As per Nicole ras we were told to move out on the 3rd) had still not been Informed that there was a charge for this 3 days as I was told by my agent to vacate on that given day)

*as per Kirsty @Seeff North coast

We were advised that we would be receiving 3 invoices for the cracked tile which was agreed on by both of us , I was then told that after a week they could not provide the 3 invoices which didn't add up to my knowledge.

I was after a month sent an invoice from an excel spreadsheet with a straight amount of R1500 not obtaining any other info of labour or even a company letterhead or stamp which i find really unprofessional and sketchy. As i was expecting the 3 quotes which could not be provided and then a straight amount of R1500

I trust you would assist me with this matter.
Desired outcome: To dissolve the matters with a conclusion to an outcome on the given invoice and the given day of vacating
The complaint has been investigated and resolved to the customer's satisfaction.
Seeff Property Group
-
Eagle canyon
I wanted to see the house and left a message with the real estate agent, but got no response. I contacted the agent using what app and she read the message I gave her and she didn't answer and she didn't give me an answer.
This kind of disregard for consumers, which should not happen to a reputable company, is unacceptable.

my email:[email protected]
Desired outcome: I hope someone can contact me.
Seeff Property Group
-
Occupational rental not paid for property sold
I sold my home in Boksburg, South Africa and was promised by the Seeff agent that the sale would be smooth and hassle free and that they would cover the occupational rental since the buyer did not want to do this and I had another offer on the table so they wanted to secure the purchase.
The buyer was a nightmare throughout the transfer process and moved in and lived in my home for a month and a half but I did not receive the pro rata rental for the second month and now I am getting the run around from the estate agent and this is not acceptable.
I have tried contacting them for a week now but just get vague answers and no commitment.
Desired outcome: I would like to receive the pro-rata rental for December for my property that the buyer was staying in
Seeff Property Group
-
Maintenance on house that is rented
We have been renting a property in Mpumalanga Secunda in South Africa for about 4=years and we have been experiencing major problems with the house. Problems include flooding in rooms when it rains. Broken Plugs and cupboard and doors and leaking taps amongst other things outside of the property like floods in the back yard.
These problem have been addressed but not been seen to for 3years now. There have been no painting or any other maintenance done on the house as well.

May you please assist in getting through to the agency for doing their job as renting is already a huge cost and a huge cost on water that we pay for, for taps that's are broken and leaking and not been fixed for smell from water damage to the carpet on the room makes it a hazard for kids to stay in due to the smell of the water damage done to the carpets in room we live in..

Please help
Thank you kindly
0744404810
Seeff Property Group
-
Service and threatening illegal
I am complaining regarding a agent that has been threatening a family member, also the collogue backing up with lies, (we can prove it) threatening to put a family out with no legal right to do so. (we have consulted a lawyer).

Did not allocate the statement correct(we have requested it be done several times), did not send the water bill for months to the person renting and now is telling them to look for another home based on lies and incorrect information given to the owner of the house that they are renting from.

WhatsApp's and emails to prove it.

Also bringing buyers to see the place, on the date after asking if they can and the person renting not be able to still ding so, this happened on todays date (30-11-2021)
Seeff Property Group
-
Rental agent
I was asked for a reference by:

Jean Grove
Rental Agent
084 406 8812

[email protected]

As the tenants were still in occupation, I asked for the agent to please use their discretion when dealing with my (negative) feedback regarding the tenants as I would most probably need to maintain an amicable relationship with them until such time as the lease expired.

Following on from the reference, I then had a message from my tenants asking why I was giving out negative reviews. Incidentally, the tenants was a couple of months behind on both rent and utilities (hence the negative review)

I am now faced with an upset tenant and a strained relationship with them

I am checking to see what POPIA implications this has, however I am extremely upset with the manner in which Jean Grove dealt with my reference and will not be providing Seef with any references should one be requested ever again.

When I contacted Jean Grove to discuss this matter, she simply hung up the phone on me...
Desired outcome: 1) Clarification on POPIA implications & how Seef intend to comply. 2) What processes and procedures they are putting in place to ensure that this does not happen again. 3) I would also like an official apology from Jean as well as Seef
Seeff Property Group
-
Rental property
We moved into a rental house. When we moved in the house was dirty and the items identified for fixing were not fixed. We had to get a cleaner in to clean tje whole house and a plimner to unblock the blocked drains. There were damp clothes in some of the cupboards that causes a lot od mosquitos in the house. The owner came to fix some of the items. When we had to move out they clamed that we had causes mould in the bathroom (after staying for just a year in the house) and refused to refund our full deposit.
Desired outcome: I would like to receive my full deposit nack
Seeff Property Group
-
Complaint
11 June 2021 (ongoing)
Rental Reference: BFX685

The relevant notice period was given due to the landlord placing the property for sale with 8 agencies and the situation untenable. The landlord physically assaulted with a criminal case opened and State Dr undertaken a physical damage.

The property exit is in dispute the agent has stated I must get a SAPS escort if I want to verify all the additional claims.

The agent refuses to supply us with monthly reconciled statements, Trust Account reconciliation and VAT certificates
Seeff Property Group
-
Unprofessional agent-deposit not returned
My lease has expired on the 31st May 2021.
We had moved out before the lease expired as our new place was ready, and I had asked the agent Susan Love to let me know early what needed attention in the flat as I needed as much of the deposit back as I could get because of financial reasons. In between all of this I had to constantly message the agent requesting feedback on what's going on and what happens next, up until now we are still doing that.
According to the lease we were supposed to be paid our deposit after 7 days, if no damage but we needed to paint the walls where we had a TV and a shelf therefore it would be 14 days. We are now sitting on the 21st of June and we are still waiting for a quote for the walls to be painted and given the balance of the deposit.
This agent is extremely unprofessional. She shows no interest in her clients concerns.
I responded to the email regarding the exit inspection on the very same day they sent it to me which was Monday 7 June, when my fiance asked about it he was told that I didn't respond yet. I have now lost all my patience with the agent as there is NO clear communication whatsoever and our messages and calls are being ignored.

We as tenants are expected to stick to all the terms and conditions set out in a lease agreement, if not we are penalised, so why is it OK for Seeff agents not to stick to the lease they set out and mess around with their clients?! This agency clearly do not value their clients!
I feel I have the right to take this way further than I actually am, because my rent was paid on time every single month for 2 years that I lived in this unit, even when we were struggling with funds due to the pandemic! We made do with things that were even broken in the unit without complaining and took care of it as if it were our own.
When I moved into a new place the agent went through all the damages with me before I signed, and when I saw this I realised this agent Susan did not do that with me and I was just told that I have 7 days to let her know if anything was broken or out of order, Again very Unprofessional! I am really very unhappy as a client and even if I see a property that I am interested in, as long as Seeff is involved, I Will Not accept anything and will never recommend that any person deal with Seeff in future!
Desired outcome: CAN I PLEASE HAVE MY DEPOSIT BACK!!!!! And maybe professionalism should be one of Seefs main goals!
Seeff Property Group
-
Seef rentals not paying over a customer deposit.
This is a complaint against Seeff Property rentals in Swellendam.
My daughter rented out her house last year and the contract expired last month.
On planning to return, she noticed a few instances of abuse to her house by the tenant.
Shrubs were removed and trees cut down without any permission.
On raising these issues with Seeff rentals, they would not intervene as a family member of the tenants is a customer of theirs.
To date, Seeff has not paid over the deposit.
I have taken up this issue without my daughter's knowledge as she is being ridden over "roughshod" and I am expecting you raise this issue soonest with the Swellendam Branch and revert to me on the outcome.
My next step is the small claims court and social media.
My contact number is 074 284 7077.
Richard van Schalkwyk.
Desired outcome: Deposit paid over.
Seeff Property Group
-
Rental management
Dear

I was leasing out a place (Cormorant 1, Unit 13, Meer ensee) through Seef Richards. I advised Seef about my intention to terminate a lease agreement in December 2020. I gave the Tenants two months notice from January to February 28. To my surprise, when it time to move in, the tenants was not informed.

While my wife was renting out a place (Bayridge), she serve the notice for vacant the place for the end of February 2021. Now, we don't have a key for my place while the new tenants is harassing my wife

The worse part no one is willing to provide clarity or take accountability. Seef representatives are no where to be found, when I called them, they are not available.
Desired outcome: Penalties for Seef over the cost incured while waiting Richards Bay
Seeff Property Group
-
Flat management services
I would like to complain about:
1. Poor management of property maintenance and an insurance claim, for which seeff is paid a monthly fee.
2. Poor communication about contact with the flat body corporate (Faircape) and contractors, unless requested by me, the owner.
3. Delay in flat repair due to innefficient contractors, despite approval for some repairs.
Seeff Property Group
-
Agent not adhering to my complaints
I rent a flat at Seeff Property Group at Bonnievale and I have a problem with one of the tenants who do not adhere to the rule and regulations of the premisis. According to the to the lease nobody is allowed to have any pets on the premisses, but one of the tenants has get himself a dog and he also create one of the garages into a room for his garden boy. I spoke to the agent about the problem several times and he does nothing about it.
The children do not play outside on the playground anymore because they are scared of the dog cause it is such a big dog. The last time I went to the agents office was to weeks ago (0/10/2020) and still did not receive any feed back.
This review was chosen algorithmically as the most valued customer feedback.
Greetings I entered into a 12 months rental contract with your company at Isabel Estate flat 170 Northriding ending end January 2020. A gentleman by the name of William (011 476 3536) has been very distasteful to me trying all tricks as to why he would not pay my deposit back. He has since sent me a mail claiming R8 237.05 damages to the flat including...
Read full review
This review was chosen algorithmically as the most valued customer feedback.
I had a lease agreement through Seeff Property's (Agent Michael Van Heerden). My lease agreement would have ended End of March 2020 however I found new employment in Cresta which means the traveling to and from home and work was further. I traveled 160 km per day on the N3. Some evenings I got home at 06:30 or later traveling on the N3 and I leave work at...
Read full review
This review was chosen algorithmically as the most valued customer feedback.
Bought a house in pearly beach cash. When we moved in the day it was raining our roof was leaking very badly and down the walls. I spoke to the agent who came out to look she said that she will get in touch of the seller. On coming back to us she said he is not responsible for it. I then spoke to the principle of seeff who told me that nor the seller or the...
Read full review
This review was chosen algorithmically as the most valued customer feedback.
I recently purchased a property in ridgeway from gary du toit at seeff. Once occupation was taken i noticed that the roof was leaking when it rained. I had the experts out to assess and was told the roof was rotten and entire roof needs to be replaced. I was not informed by the agent of this defect. When trying to contact him as to who is going to be liable...
Read full review
This review was chosen algorithmically as the most valued customer feedback.
I'm complaining about an Agent named Daleen who placed several Seeff boards on the corner of During and Paul Kruger Road in Honeydewridge on the 14th of Oct 2017. I phoned Daleen to tell her that her boards are obstructing the view of the oncoming traffic. She argued with me about it saying she's had no other complaints. She came and shifter the boards a...
Read full review
Seeff Property Group
-
Seeff - lydenburg - anna-marie de jager - unprofessional conduct
Anna-Marie De Jager from Seef, listed my home for sale on Property 24 without consent or notification thereof. Although we are looking to put our house on the market for sale in the next few weeks, Anna-Marie, listed our property without our knowledge or consultation and at a price that is far below what we will be asking. Because we are considering putting our house on the market and relocating we were browsing Property24 and saw our house up for sale which was a shock as we had no knowledge it had been listed. I've left urgent messages for her to call me, all to no avail. On trying to call her again today, she disconnected the call. This is most unprofessional, and although she has since removed the ad from Property 24 listing after my messages left, she has not had the decency to call me back, apologise or answer my question as to who and how she was given permission to list my house without our knowledge or consent.
We are here to help
16 years' experience in successful complaint resolution
Each complaint is handled individually by highly qualified experts
Honest and unbiased reviews
Last but not least, all our services are absolutely free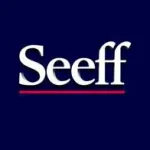 Seeff Property Group contacts