ScoreSense.com complaints
194
ScoreSense.com
-
These people took money out of my account with out my knowledge
This happened 3/16/2022

I was looking through my bank account, which I don't do very often an found a web site that I did not recognize. It had taken $29.95 out of my checking account. Looking into it further I found that many people had the same thing happen to them. I called my bank and they said to contact the website and see if I could get some answers. The person I talked to was pleasant, and said he canceled my subscription (I never had a subscription that I knew of) and would put me "in" for a refund for the subscription that I never knew I had. so I have to wait several days while someone goes over the information... I will be back on this site to let you know just what happens... Stay Tuned!
Desired outcome: I would like a full refund please...
ScoreSense.com
-
Don't want service anymore cancel subscription
My name is Kevin Buckner my email is bu[email protected] my address is 2510 cactus Dr. Colorado springs Colorado, 80911. I don't use this service never will use there service. They are a scam and fuck scoresense for taking $30 when I already have nothing. I want subscription canceld and them to stop hitting my bank account. They need stop taking my money immediately🤬
Desired outcome: Cancelled
ScoreSense.com
-
Monthly $29.95 account theft
I recently used a service as did my mortgage company to check my credit score. That was ONE TIME over a month ago. Now I see the hit on my checking account each month. CUT & PASTE FROM MY ON-LINE Banking screen — 6/21/2021 OTL*SCORESENSE xxxx-3166 ($29.95)
NOTE: For more information about Pending Transactions,
This is NOT AUTHORIZED! This is stealing from my checking account EACH MONTH.
Desired outcome: STOP the steeling.
ScoreSense.com
-
They keep billing me for services not authorized
For the past 3 months ScoreSense has charged me for services that have not been rendered. Drafts from my bank occurred on : Sept. 4th, Oct. 5th, and Nov, 4th. Bank is First United in Denison Texas.
Please stop these fraudulent charges. This company is preying on senior citizens and should be stopped.
This review was chosen algorithmically as the most valued customer feedback.
I signed up with this company hoping to get better info about my credit status than what I was getting elsewhere. They make a big point of advertising their services basically as 'free'. Most people only check it maybe once during the trial period. Before or after that, if you don't cancel the service by MIDNIGHT of the 7th day, they do claim it wasn't...
Read full review
ScoreSense.com
-
Unauthorized debit transaction
There has been a debit transaction to occur on my bank statement in the amount of $29.95 on 7/21/2020 for credit protection services that i did NOT sign up for. Nor have I approved for your company, ScoreSense.c, to withdraw any funds from my account what so ever. I suggest that you give return my money asap. I do not have a client number because I never sat up an account. Being that you had no problem getting my information without my provision in order to access my bank account to begin with, you obviously already have the information you need for returning my money. My name is Rachel Merrell.. Now, go to your data files and pull up that information and give me back the money that you took from me and then delete my name and information from your billing account and any other accounts that you may have created using my name and all that is associated with it.
ScoreSense.com
-
Transaction on my card
Yall took a 29$ charge off my card without permission and i want it replaced and i want there to be nomore took out on my credit without my permission i didnt wish to keep paying after paying 1$ and then 4.95$ for what i needed from this site but then couple days later there was another charge without contacting me for permission to continue with the servicing so please help me fix this proble3
ScoreSense.com
-
Unknown product I never asked for not heard of
I just got my PayPal account out of a negative balance and made an order via the PayPal debit card. Now I get a notice from a company / website I've never heard of before charging me money I just don't have and now the transaction I already executed is going to put me back in the negative. But for some strange reason, their charges are "pending" and that somehow makes it untouchable. I don't get it. Shouldn't the entire purpose of a charge being in a pending stage is to account for possible issues like this? Otherwise, what is the purpose of this status? Everything else done with my PayPal account is done instantly with no problem. But this fraudulent scumbag of a company has managed to mess up my finances when I was just starting to pull myself out of the mess I made myself. I am furious.
ScoreSense.com
-
Withdrawing money without my permission
I had canceled my subscription over 3 months ago. I just looked today and scoresense took out $12 and some change from my checking account. I did not give them permission to do this. My membership has been canceled for months. I am so frustrated that they still even have my checking account information to take out money when they want to. This should be fraudulent to do this without my knowledge. I guess they thought I would not notice, but with this corid-19 going around I sure do not have time to check my credit scores, plus why would they take out this month, when I have not had a charge in months. This is very sneaky and should be something done about them stealing money from people's accounts whenever they want to.
ScoreSense.com
-
I have been charged 29.95 twice for services I didn't authorize.
My account has been charged for the past 2 months for 29.95 each time for a credit report that I did not authorize. I am on a fixed income and do not want this service. What can I do to stop this? I was asked if I wanted a "free" credit report but did not expect to be charged every month. This is not what was advertised. I cannot afford this charge every month. Please help me to stop these charges.
ScoreSense.com
-
Credit Monitoring
NOW I GET 50 SPAM emails daily
Checking in on Mortgage Rates and was directed to this site to check credit score.
That was my 1st Mistake

Immediately contacted them to cancel
They billed me anyways

In the meantime I began getting dozens of Spam and Junk emails

Had to call a 2nd time to cancel - they just kept trying to sell me
I kept asking about Spam emails - she didn't answer the question just kept moving on her script to sell me
ScoreSense.com
-
Score monitoring?
My father passed away December 30, 2019. I am now getting around to checking his online expenditures for recurring costs of which I was unaware and need to call and cancel. I notice a recurring charge of $29.95 for this company. My father was 86 years old and, as many other posters have commented, did not realise that he was signing up for a monthly service. The customer service person told me that he signed up July 2018 and checked once, ONCE, this service. Since then, he has been charged for a service he did not understand he had agreed to.

I am disgusted by these types of merchants who make their money off the back of people who are not in a position to fully comprehend their actions.

I have talked to customer service who is only agreeing a refund for the month in which he died.

Shame on you, Scoresense. I hope the elderly parents of your workers do not get scammed like mine did.

Shame on you.
ScoreSense.com
-
credit report website
I didn't realize my free trial was up yesterday until my wife called and told me $29.95 was debited from our checking account. When I tried to call them to cancel and ask for a refund all I got was a informercial and after that was told the number I had called had been changed to 800-712-6600. When I called that number there was a recording saying all circuits are busy try again later. I feel even if I had tried calling yesterday to cancel I would not have been able to get through to someone. Both my wife and myself are disabled can't really afford to lose $29.95. Had I known canceling my free membership would be so difficult I would have never signed up for the the free 7 day trial!
ScoreSense.com
-
unauthorized debit from my bank acct
I don't know what's going on but I did NOT authorize or even sign up for your "service" I'm on Disability income and can not afford this membership or whatever it's called. I gave had 2 other incidences in the past week that raised a red flag for me. So please stop taking money out and can i PLEASE get a refund for the money you DID take out? Because of this charge my bank acct is overdrawn
My number 480-547-2397
Please contact me ASAP
Thank you in advance
Laura Collay
ScoreSense.com
-
I want a refund for last month and this month$29.95
Like I said they charged my account last month and this month the same amount $29.95! I've never had no contact with the company never even heard of the company before I don't know how they got my information to bill me! I would like a refund! I see on the internet where the company has also had a lot of other complaints about the same thing, and the same amount of money being taken out of some other people's account! Some people has even said more was taken out of their account, and they don't know how they got their information either! It's the same exact thing over and over again, this needs to stop! Something needs to be done!
This review was chosen algorithmically as the most valued customer feedback.
I have the same complaint against ScoreSense for unauthorized bank debits. Due to the number of requests posted on this website alone perhaps the best format is a class action lawsuit with legal venue in Texas, preferably Dallas Texas. So if anyone in this complaint pool resides in (Dallas) Texas perhaps best to initiate a formal complaint with the Dalla...
Read full review
ScoreSense.com
-
credit monitoring
I Called to cancel a credit monitoring service that i may have signed up. They bill for a 30 day period and charged my credit card yesterday. you would assume that as i had just paid for a 30 day period, i would continue to have access for the next 30 day period... NOPE, service cancelled today - they pocket my monthly fee and i get nothing. Not professional and should be against the law.
ScoreSense.com
-
cancel trial now!
My name is Corissa Bosacki.
Conveniently these folks never answer the phone and trying to cancel online is a nightmare.
I keep trying to cancel my trial membership but it's not working.
I want y'all to cancel my trial membership NOW, or I will go to the Better Business Burea and report your SCAM.
I want my trial account cancelled today!

Corissa Bosacki
ScoreSense.com
-
keep taking my money & not cancelling
Keep charging me since 2016 keep overdrafting my account and NO resolution
$39.95 a month for 3 years!
I am furious and they do NOTHING to rectify it. Return ALL of my money!

I am not interested in your scripted reply of: please call absolutely not just refund my money!
Called again today and got more promises that it will be cancelled once i said i was goung to seek legal help!
They owe me at least $1438.20 not including overdraft fees of $35 almost every single time!
Membership ID 59270125
ScoreSense.com
-
scam! unauthorized withdrawals from my account
All the people writing a complaint about this company need to go to BBB, and shut this company down! I am! It's a sneaky scam, and it needs to stop! They are a foreign country and have no qualms about ripping you off! Squash them! I did not know I was signing up for a monthly fee, as it is in small print. Bait and switch! I have spent hours on the phone with them, and they refuse to refund monies take out of my account properly unauthorized! PLEASE, EVERYONE GET ON BOARD WITH THE BBB. DO NOT LET THEM GET AWAY WITH THEIR SCAMMING OPERATIONS!
We are here to help
16 years' experience in successful complaint resolution
Each complaint is handled individually by highly qualified experts
Honest and unbiased reviews
Last but not least, all our services are absolutely free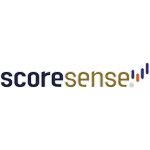 ScoreSense.com contacts