Ruth's Chris Steak House complaints
129
Ruth's Chris Steak House
-
Dirty, falling apart, bad food- Greensboro, NC
Greensboro location is dirty and ugly, and run down. We have been a customer for years. Even before Covid the Restaurant was going downhill. Food is not at all what it used to be. Bathrooms are filthy and everything is falling apart. Applebee's looks better. Will not go back to this location. I have tried several times hoping it would get better. A waste of my time and money.
Desired outcome: Fix your issues. It will be a long time before I every consider coming back to GSO location.
Ruth's Chris Steak House
-
Steak/Waitress/Manager
In town for business and made reservations at this Ruth Chris. Ruth Chris set our reservation for 8:30, but when we arrived they pushed our reservation to almost 9:00 PM. We ordered 2 fillets, and one came with lots of fat and tendons throughout which was hard to cut and chew. Respectfully sent it back, and expected it to be replaced at no charge. After a long wait, the third steak came out and I ate alone as my wife was long ago finished with her meal. When I kindly asked for our ticket, the waitress brought it out with 3 steak charges. I told her that there were too many steaks on my bill, and she said "Oh, I'll take one of the steaks off for you." I was completely disgusted at this point. Long seating time, bad steak, and then charged for the replacement. I had a terrible experience from start to finish. I will not recommend this Ruth Chris!

Dissatisfied Customer
Desired outcome: Complete refund of $240.00 ticket, or a dinner for two replacement gift certificate.
Ruth's Chris Steak House
-
Porter House Steak
6/28/22 at Savannah Ga location. Out with a group 8 for a friend's birthday. My wife and I ordered the Porter house for two along with creamed spinach and mushrooms. Received sides and they were cold, but Manager had sides replaced.. but our 40oz steak was mostly fat with at least 10oz of fat left on the bone. Our server was awesome (Richard) but the steak was less then I would expect from Ruth Chris. I've been to several different restaurants in different cities and this is very disappointing. Spoke with manager and hopefully the issue is resolved.
Desired outcome: A better effort being made for a higher quality of product. Refund.
Ruth's Chris Steak House
-
Food and dress code
I ordered a Filet Mignon that was very tough. Not at all what I expected. There were children running back and forth throughout the restaurant. Also, there was someone at the bar area with daisy duke shorts and a tank top that kept walking through the restaurant to the bathrooms. I clearly saw the dress code on the website.

Overall, our experience was terrible. We were there for our anniversary and needless to say, we will not be back.

I did do a review shortly after our visit which was on 5/20. I never heard back from anyone. Very disappointing.
Ruth's Chris Steak House
-
They claimed I cancelled reservation...I didn't.
I had a reservation 6 weeks in advance for my son's college graduation for a party of 8, only to be told that I cancelled my reservation the next day after I made it at 2:30am and that I couldn't be seated either because another reservation party of 9 was due to come. First of all, I never cancelled the reservation...I wanted to do something special for my son because he received his Bachelor of Science degree. I could have easily picked a place in Carson, CA where my son's college is located to dine there. Instead my family rushed thirty minutes away to Anaheim, CA to be told they couldn't accomodate us. I have never been to Ruth Chris before and after this experience I never will. We had a good time at Red Robin instead. This was at your Anaheim, CA location on Harbour Blvd.
This review was chosen algorithmically as the most valued customer feedback.
First, let me start that as a General Manager in the hospitality business I understand the lack of qualified help in the industry. I always try to overlook certain things due to everyone is short staffed right now. But his is certainly a different situation. My boyfriend, who typically does not eat in dining faciliites such as Ruth's Chris, remembered that...
Read full review of Ruth's Chris Steak House
Ruth's Chris Steak House
-
Dress code
Tonight 05/21/22 at the Coral Gables location as we were waiting for a table a "Gentleman" walked in with his pants lowered under his buttocks shirt exposing his entire posterior underwear, in addition wearing a T-Shirt with explicit language. I asked for the Manager and made him aware of the situation and he said it was unacceptable but did not even approach the "Gentleman" at all. This restaurant is not where I would expect this to occur. I can't begin to say how disappointed I am.
Ruth's Chris Steak House
-
Service and Product
I submitted a complaint/inquiry on the Ruth's Chris Website/Page with no response (it has been several days).

We frequent Ruth's Chris often - for many years, since living in Baltimore (when the old Water St. location was still open). We now live in Raleigh and frequent the Cary location (generally the service is good, not always great).

Unfortunately this last visit was the worst.

On May 9th we sat the bar are for dinner and the bar staff was great. They waited on us in a timely manner, drinks were perfect and were pleasant and informative. We received our appetizers without a problem, other than the change to the menu (no crab stack, replaced with a tuna stack-no thank you).

The problem occurred with the arrival of our steaks. My filet was fine, my husbands filet was completely raw in the center (large center). The bar tender saw this and immediately returned it to the kitchen. I waited for husbands filet to be returned to eat my filet, we also had 2 sides and lobster tails.

The manger returned with my husbands filet about 5 minutes later, and waited while my husband cut into the filet. The filet was still raw in the center, the original order was for Medium-Well. My husband asked the manger if the filet looked as if it was cooked to Medium-Well, he responded, "no". At this point all of our food was getting cold (with the exception of my filet still on the heated plate). My husband asked the manager if you take it back a second time, what will you do with the lobster tails? They originally took them back, the first time, so they were probably over cooked. The manager responded "well if we start over, it's going to take a while" My husband and I were shocked at this response.

They left the lobster tails, I shared my filet with my husband and we ate our cold sides. The manager returned with a now butterflied filet, overcooked and commented about he always tells his severs to ask the customer if they want a thicker filet butterflied to ensure proper cooking. So he basically blamed the server for this, not the cook, not himself - for not checking it the the first time it went back (with a thermometer)...but the server of all people-UNREAL! This was all unacceptable for Ruth's Chris! This is actually my favorite steak house, my husband is partial to Capital Grille, but I really enjoy Ruth's Chris. With this said, I attached our proof of payment, in the event hat you receive bogus claims.
Desired outcome: Better service, retraining and refund of this event.
The complaint has been investigated and resolved to the customer's satisfaction.
Ruth's Chris Steak House has left an official reply on this complaint.
This review was chosen algorithmically as the most valued customer feedback.
On may 13,2022 I ordered a Ruth Chris classic meal medium well temperature. Meat slightly pink no blood it was blood in my entire container with my shrimp and steak floating in it. I had to pour some of the blood out of container. It was leaking inside the bad as well, I'm so upset. I also asked for a1 sauce and garlic on the side that was in the bag well...
Read full review of Ruth's Chris Steak House
Ruth's Chris Steak House
-
Ordered gift cards, but never got them
On May 4, I bought promotion of Mother's day gift cards in total of $200, and as part of promotion I should have received $250 in total. Next day someone has called me about this to confirm, but after waiting for more than 1 weeks, the cards or emails never arrived. I tried calling many times for update, the customer support said they could not find my order #, and they were not helpful, only to say sorry. This is scam that Ruth Chris is running?

I have a proof of purchase.
Desired outcome: Replacement
The complaint has been investigated and resolved to the customer's satisfaction.
Ruth's Chris Steak House has left an official reply on this complaint.
Ruth's Chris Steak House
-
Our server James was disrespectful and incompetent.
Upon being seated a remark was overheard from a customer to him saying these aren't your usual customers and he replied asking them to pray for him he was going to have to deal with these types all night. We ignored that but he then took his time to get our order, he never went over the beverages available, just that there was water. When he brought out the bread which took a minute he forgot the butter knife and said he would return with one, well he never did. I had to ask a young man who was setting the table to get us one which he did immediately. James never brought a knife back. He was smirk when we gave him our order, cutting us off assuming we didn't know how to order. He never brought us our food someone else did and when he returned to the table I asked him for a drink to which he rolled his eyes at me as if that were a bother. I ordered a med-well T-one that came back well done, no pink in he center at all, because I'm assuming that's the way all black folks eat it. He never came to the table to ask if we needed anything and was ready to kick us out before we could order dessert. I saw a lot of bias exhibited towards black customers as if they were burdens and unwelcomed guess. I'm never returning to that Ruth's Chris steak house. Located in Metairie, Louisiana, the racism was too much for the price.
Resolved
The complaint has been investigated and resolved to the customer's satisfaction.
Ruth's Chris Steak House
-
Service and food quality
Check my mother for Mother's Day lunch at 2:15 yesterday at the Ruth Chris in Knoxville Tennessee and it was the worst Ruth Chris experience I have had over the years.

The service was extremely slow, the food came out called and very slowly and not together. we had to ask over and over again for drinks and other items needed for the meal.

In addition we sat with all of our dirty plates from appetizers, to drinks, to main course all the way to desert we had to stack and request plates to be taken away through the whole meal.

Not sure what was going on yesterday but Mother's Day this is very busy day as we know and this restaurant was not equipped.

It was four of us and our bill was over $700 and the service and food quality was not reflective of over $150 per person!
Desired outcome: We would like this to be addressed and a follow up as we do enjoy typically going to Ruth Chris, but yesterday service was not reflective of the reputation and quality.
This review was chosen algorithmically as the most valued customer feedback.
Had a private room for a private pharmaceutical event last night at the Estero Ruth's Chris location. Although our steaks were over cooked, both Amanda's that served us were amazing. Usually I'm not one to complain or provide feedback but I was astounded by the manager Peter's response to me when I asked for a receipt reflecting the correct number of...
Read full review of Ruth's Chris Steak House
Ruth's Chris Steak House
-
Being charged a cancellation fee and turned away from service because of attire
I currently am visiting Las Vegas for a friend funeral the last time we visited Ruth Chris steakhouse we was with this friend who passed so we had set up a date for evening of March 23 at 8:45 when we looked on the website it said casual clothing when we arrive for reservations we were turned away because of my shirt that wasn't listed on website i couldn't wear I was told to go to gift shop get shirt to cover up I also was denied to cancel my reservation at door I try to contact this restaurant via telephone where noone respond or answer there phone service I am currently travel from Boston we where highly disappointed and might not ever consider returning to Chris Ruth if this is not resolved email is [protected]@gmail.com my phone [protected] thank you
Desired outcome: A refund for cancelation fee and a gift card
Ruth's Chris Steak House
-
Our food was horrible . This was the worst experience we ever had at one of y'all's steak houses
Our order was wrong when it came out!There was blood in our steaks! The fries were also burned and looked as if they had been sitting out for awhile! This was our first dinner date since the COVID wasn't as bad. We gave the w waitress a $25 tip. We also tip the valet. Altogether we spent over $200 at this restaurant. We had been there before and the service was awesome. But this time it was very very very horrible. We complain the first time about the blood in the steaks. And this is how they bought our steaks back so we just packed our stuff up and left. We have never had an experience this bad at any of the state Ruth Chris Steak house that we went to. My name is Barbara Howell my phone number is [protected]. We went to the Ruth Chris steakhouse in Asheville North Carolina March 12 at 5:45. I sent pictures in about steaks and a picture of the receipt . I wished I'd take a picture of those horrible looking fries as well. Our names are Gene and Barbara Howell.
Desired outcome: We will like our gift cards to be reimbursed and all about money and we will go to Charlotte we would never go back to Asheville again
Ruth's Chris Steak House
-
Carry out orders
Tonight we ordered a carry out order from Ruth Chris Kennesaw location. After picking up the order, it was found to have a notice to carefully check the contents to determine if it was complete. The pickup spot had ONE carry out order. The location is dimly light, and busy with seating customers. How to verify the order is a mystery.

The food was Cold when I was scheduled to pick it up, which could be reheated at the hotel, but TWO(2) orders of cornbread were missing. Based in the notice, this appears to be a chronic problem. Food quality was excellent, but incomplete. Surely ONE order should be easy to fulfill?
This review was chosen algorithmically as the most valued customer feedback.
One of the General Mangers came to the restaurant I work at last night and caused an unnecessary and very uncomfortable scene. Craig Roberts was at Frisco Taphouse in Gambrills on Friday, Daturday 25, 2022 with a few of his friends. It all started with one of his friends putting their hands on one of our bartenders as a "joke" and the guy continued to get...
Read full review of Ruth's Chris Steak House
This review was chosen algorithmically as the most valued customer feedback.
On [protected] me and my wife made reservations at the Ruth Chris at 314 S Fourth Ave in the city of Ann Arbor. We had reservations at 6 pm and arrived on time. The service was extremely slow. We had plans to go out after but we're unable to because the meal and service took over 3 hours. We ordered steak and lobster with our meal. The lobster was way over...
Read full review of Ruth's Chris Steak House
Ruth's Chris Steak House
-
My experience at Ruth's Chris on Valentine's day, 02/14/22
Hello to whom ever this may concern,

My fiancé and I attended the Ruth Chris located at 4100 Monumental Corner Drive in Fairfax, Virginia for dinner tonight. (Valentine's day) On top of taking a while to get greeted we had a terrible experience. I ordered a virgin mojito which took over 25 mins.. (Also had to ask constantly for bread to be brought out.) On top of that our appetizer took about the same time. After almost finished eating over half our appetizer the server came back around to ask how things were tasting.. "Was very obvious he was super busy." He was so busy that he ended up swiping the tables card behind us on the wrong check.. the general manager came over to address them but the conversation was so loud we heard it all. On top of that we were told our food would take over 25 mins because we got the "Stuffed Chicken" but our food took way over 35 mins and mine still came out undercooked. My chicken had bits and pieces of red all inside and I couldn't bare to eat it so I told the server about it (after having to flag him down).. The server then took the plate apologized about it and said he would speak to his manager about it.. my same plate came out way before the manager did about 15 mins later. It was the exact same piece of chicken I just cut up in pieces.. I was extremely disappointed. The manager apologized about the meal and told me he would take it off and walked away.. Never offered another meal let alone even told us his name. I was extremely unsatisfied and I've spent 100s of dollars here before. Server did try to give me a dessert after everything was said and done but I was completely sick to my stomach. I am left with a bad taste in my mouth about Ruth's Chris and it is one of my favorite restaurants. Please respond if possible. Thank you for your time.

Dinasia Speight
This review was chosen algorithmically as the most valued customer feedback.
My husband and I made a reservation 2/11/2022 @ 6pm three weeks in advance. We booked an Airbnb right by it too, excited to celebrated Valentine's Day weekend together w/o our three kids. Ruth's Chris is our favorite restaurant and we had not been in over 10 years. We picked up $200 in gift cards and we're excited to splurge on ourselves. I called several...
Read full review of Ruth's Chris Steak House
We are here to help
16 years' experience in successful complaint resolution
Each complaint is handled individually by highly qualified experts
Honest and unbiased reviews
Last but not least, all our services are absolutely free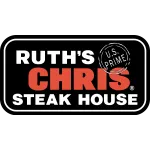 Ruth's Chris Steak House contacts
Ruth's Chris Steak House representative

Ruth's Chris Steak House