Roaman's
-
Chloe tie-front caftan $31.00
I got an e-mail from roamans.Com saying to put in the code rmespecial and get 40 percent off of the the chloe tie-front caftan. I was placing the order for the item and i put in the discount code that was sent to me from roamans.Com and put in all my information to purhase the item and was about to place the order when i saw the discount was not applied 40% so i deleted it from my bag and called roamans twice and got asolutely no help from the 2 operators they said there was no order even though i told them what happened. They couldn't even find the item that i wanted to buy i had to find it for them, do their work. I also put in all my personal info, name address, my credit card number and i do not want roamans or any of their employees to have my info as i did not purchase the item becaluse they did not give me the discount that they promised me. Also, when i put in the code rmespecial roamans told me the code was applied? but they did not deduct it, ver mis leading saying it was applied and then i did not get it. Never will i buy anything from roamans again, they lied to me, cheap compabyt.
Desired outcome: i wanted to by the chloe tie-front caftan for the $31 and have a 40% discount applied to the item as roadmans sent it to me by e-mail and then would not giv
This review was chosen algorithmically as the most valued customer feedback.
On May 9, I placed an order for three dresses. I did a 4 part payment plan for $439.43 with $109.86 being paid every two weeks. Before May 24, I returned two of the dresses. On June 12, I had to call and ask where my refund is. I was told by an agent at that time that I would be refunded $376.26. On June 11, you deducted $109.86 from my Paypal account...
Read full review of Roaman's
Roaman's
-
Getting Refund
I ordered two items from Roaman's in March. The zipper did not work properly on the sweater and the jeans were too big. I also received a gift with purchase (umbrella & tote). I returned all of the items on April 20. I have called several times to see the status of my refund. They keep blowing smoke up my you know what - "We have received the items but you must wait 3-5 business days for the refund." Well, first it was 3-5 days, then 7 days, and now 10 days. Today is April 30 and no refund. Do not order from this company!
Desired outcome: I want my refund.
Roaman's
-
Never received product
I ordered a T-shirt from this company back in Jan 2022. The tracking information consistently showed Delayed, Pending. Fed Ex tracking still reads this as of today (4/19/2022). I contacted Roamans as I am tired of waiting and was made aware that I had to contact them before 60 days was up or they can't help me and I have to eat the loss of the $30. Nowhere on their website is the customer made aware of this policy, nowhere on my order summary does it mention this. As a consumer, I should not have to follow an order which never made it to FedEx to be sure I will get my merchandise. Very disappointed in their treatment of customers and their policies which basically put the responsibility on the customer to be sure they get their products paid for.
Desired outcome: Refund or product delivery
Roaman's
-
return policy
I started Christmas shopping the end of October. I received my Roamans order on October 27, 2021. An item on the order that was part of my daughter's Christmas present needed to be returned, because this was a duplicate present, I spoke with Roamans customer service on December 26, 2021, I was advised it will be more than 60 days when they received the return, and all sales are final after 60 days. I explained this was a Christmas present, I requested a manager, but representative advised the manager will say the same thing. I have other items on that order which were also Christmas presents, if they don't fit, sized wrong, sent damaged etc. I stand to lose the purchase price of the entire order. I am being penalized for shopping early. Most companies allow for extended returns doing the Christmas season. I feel I should be allowed to return the item if not for a refund at least a credit voucher.
Roaman's
-
I didn't get what I ordered
2 weeks ago I placed an order with Romans. As I order from here all the time I didn't expect to have this awful experience. I ordered 3 pair of jeans a sweater and a chunky tweed cardigan. What I received was 2 pair of jeans a sweater and a pair of underwear that looked as though they came out of my great great great grandmothers wardrobe. I paid 50.99 plus tax and shipping for the cardigan. A heck of a lot more than these underwear are worth. After calling customer service several times and them insisting that they charge my card again to send me my sweater I spoke with a supervisor Deb who yelled at me like it was my fault they sent me the wrong item and they would not send me the correct item. I agreed to send the item that I received back as long as they sent me a shipping label of overnight service and they shipped my cardigan overnight as well as this is a Christmas present and I am not waiting another 4 to 5 weeks to get my item. They refuse to do anything. I either want a refund or I want my item. This is unprofessional and I will go to the bbb.
Desired outcome: Send me my Cardigan
Roaman's
-
Can't get my refund
I ordered $116.33 worth of clothing on Aug 13, 2021.
It didn't fit so I followed the return instructions to the letter and sent the stuff back that week.
It's now Sept 15 2021 and I have tried emails, messages on Facebook and finally had a "conversation" with one of their reps who was rude and kept trying to hang up on me! She insisted the electronic refund was in my email box and I repeatedly told her it never came but she knew WAY more about my email than I apparently do! Then she said she would credit my Roaman's credit card and I told her no, I wanted a check, I don't want to purchase anything else from Roaman's! She told me no way and now I have to spend my money at such a store? I want a check.
Desired outcome: I want a check for the money they owe me.
Roaman's
-
Refund on wrong item they shipped me
Ordered [protected], received wrong item. Called and was told to ship it back, refund within 10 days. Shipped it 8-10-21, they received 8-13-21. No refund 10 days later, called told by 8-24-21. This is 8-24-21, no refund, was just told that they still have not processed the return so I can not get my refund yet. Really, such poor customer service, they take your money the day you order, but when they make a mistake you have to wait forever for a refund. Do not order from them again. Then they hung up on me!
Tracking number [protected] 5922 91:
Order number [protected] Roamans.
Desired outcome: my 8.98 refund issued today.
This review was chosen algorithmically as the most valued customer feedback.
On June 2, 2021, July 6, 2021 and August 3, 2021 you took $14.95 from my debit card! I have ordered nothing! This is fraud! Stop immediately and return my money. [protected]@gmail.com And you do not even allow me to sign in to my account because I am in the EU at present.
Read full review of Roaman's
Roaman's
-
Customer service
I first placed my order at the end of April 2021. I waited and waited to get my items shipped. I tried Live Chat, no one was available it stated. I tried calling, I got messages of no one available or I was disconnected.
I did not get the first statement until after my first payment was due so they charged me a late fee. I am disabled and do not get my check until around the 15th of each month which I explained in my email to them. no refund of the late charge. I asked that my payment due date is on the 15th. It was not done again this month and they charged me another late fee.
I tried again to talk with someone about this once again to no avail.
The products that I received for cheaply made and some fell apart before I could even wear them. Forget about returns with the way I have been treated. It's so frustrating and my perfect credit is in jeopardy with the lack of professional customer care.
Desired outcome: Refunds of late charges, no negative credit reporting and a refund for defective items
Roaman's
-
Committed fraud
Buyer Beware! Although I have been a long-time Customer since the 1980's, most recently my credit card was charged with fraud and without my permission. Two wrong items from a June 14, m 2021 order came. I called and the representative WRONGLY charged my card for full price on the missing items, and then two days later charged me again!

I tried calling Roaman's toll free number, their Executive Office and even their FRAUD department - leaving voicemails for several days.

Today? I get a call from some man in Texas who (once again) was extremely rude and unprofessional. I ended the call and decided to contact the Better Business Bureau - as well as leaving these reviews.

Maybe my feedback will help potential Customers from being ripped off like I was from Roaman's.
Desired outcome: Call from Roaman's President/Ceo
Roaman's
-
Billing errors
On May 4 I ordered a $50 pair of shoes from Roaman's. The shoes were never shipped. On May 18 on my Roaman's credit card statement there was a transaction titled "Order return." This is not correct, as the shoes were never shipped let alone received. However, the credit was $10 less than what I paid for the shoes. That $10 charge on my Roaman's charge, issued by Comenity Bank, has now racked up $50 in late fees. I have emailed Roaman's a number of times but I have never been able to get through to them on the phone. When I contacted Comenity Bank they told me to deal with Roaman's directly. I emailed Comenity Bank again today. Roaman's error caused my credit score to go down 50 points. I want the $10 charge and the late fees removed from my Roaman's charge.
Roaman's
-
Delivery of merchandise
I have ordered several packages from this company and I have not received the items that I have purchased. I have tried to contact Roman on several occasions with several emails. This is the first time I have heard something back from them asking me the order number which I gave them it has been over a month I have not received the merchandise that I have purchased. Either I want the merchandise or I want my credit card to be refunded immediately it has been over a month and I have not received neither package. I don't know where the problem lays at I don't know if it lays at where it's being shipped out from or it lays out in delivery I am very disappointed I have not received the merchandise. And I see I am not the only one that is having this problem neither so something needs to change my merchandise or my money back I don't care which one they choose.
Desired outcome: I would prefer to have the merchandise if possible if not refund my card no one seems to know where the merchandise is at
This review was chosen algorithmically as the most valued customer feedback.
I have done a whole lot of shopping with Roaman's in recent months because I've found that I like their clothes and I tend to buy a lot when I shop. However, I have 2 complaints about Roaman's. One of them, which isn't the bigger one, but it is significant, is that they NEVER include an invoice with one-item orders, which I've placed a lot of because their...
Read full review of Roaman's
Roaman's
-
Service
I placed an order on May 11. It is now June 9th. I had a promise of delivery with two weeks. I bought for a vacation which has come and gone. Each time I called the operators had no clue how to help me other than say it still hadn't shipped? I have yet to get the order.
Won't be buying anything more from this company. Very disappointed and dissatisfied.
Roaman's
-
issue with returned item/credit/reversed credit
purchased multiple items on 11/18/20. back ordered item robe ($59.99+tax) was shipped 12/11/20/ this item was purchased for elderly sister entering nursing home. she died on 12/9/20. i mail the robe in original packaging and used label inside to deliver back to roaman's. i received email on 2/5/21 that read "processed return frayed split jean by demin 24/7 item #[protected] at price of $0.00" and NOT the listing of the ROBE that i DID return. i went through the procedure of mailing all my info. i received a message in my roamans account last month saying it was denied, but on the same day i received my bill and it had i credit so i thought i was fine. this month my bill says REVERSE CREDIT and the charge is back...how can you not tell the difference between a pair of jeans and a robe? the ROBE was NOT a final clearance but the jeans WERE. Why wasn't the item sent back if i was to get NO CREDIT?...I worked in 2 warehouses for a total of 25 years with about a third of that time handling inventory control and quality assurance. Someone should have found that issue. They were two totally different things and i as the consumer SHOULD NOT have to pay for his/her mistake. Can someone please help me. My bill is due May 27th and i have NOTHING to show for the price of the robe. even if they return it to me i'd rather give it away than have them keep it in their stock and make more money. They have made enough as it is. Thank you in advance
Desired outcome: credit my account....i want to close and disassociate with them. too much too handle in this trying time
Roaman's
-
My bill that's paid I received another one
My name is Emma j Butler I paid my bill off the first week of May 2021 today is the 15th of May and I received another bill I paid by phone 22.83 and today you are charging me late fee for a bill that has been paid please let me know about this bill it's very hard reaching you by phone it seems you only have one person working the phone every time I call I have been told the waiting time is 30 minutes please send me an response.
Roaman's
-
Refund on returned item
I ordered a dress which turned out to be much too big for me. I contacted Roamans through my online account, and I printed out a return label per their instructions. I waited a week or two and still had not received an email notification that they received my return. No email notification to let me know a refund had been issued (and to which card). Just silence. Their online Chat is always unavailable, and there is no other way to contact them. I tried several phone #'s I found online. Couldn't reach anyone. I finally resorted to messaging Roamans on Facebook. It took days to get a very poor response. I responded, more days before they sent me another message saying the refund was already issued. My bank account wasn't showing it so I asked which card it was refunded to. They said they aren't allowed to say. Still no email confirming a refund was issued. I'm more than frustrated with them. Worst customer service ever.
Desired outcome: For all my troubles, a FULL refund please. And I need to know exactly where the money was refunded to.
Roaman's
-
Shipping address
Order placed on April 15th for $140 (#[protected]). I inadvertently did not notice my order was being sent to my previous address until I received FedEx email informing my shipment was to arrive on April 4th. I immediately contacted FedEx to resolve my problem. FedEx ([protected]) informed me only the shipper can request address change. I then contacted Roaman's and was told they couldn't contact Fedex. My former address is unoccupied. I'm disabled and only leave home for medical appointments via medical transport. Therefore I have no way and no one to retrieve it. My email address is [protected]@gmail.com. My phone contact is [protected].
Desired outcome: My order delivered to me
Roaman's
-
Where is my order?
I placed an order on April 14th who it is May 1st I still haven't received it I called today to cancel my order I was told I couldn't because it is in processing.I received a email on April 19 that it was being processed. Today is May 1st and it is still being processed. I was told I would have to wait to receive items then send back. I'm not paying to ship back. I understand there is a pandemic and you have to be cautious but Amazon is a lot bigger company and there orders don't take this long
I don't understand it.
We are here to help
16 years' experience in successful complaint resolution
Each complaint is handled individually by highly qualified experts
Honest and unbiased reviews
Last but not least, all our services are absolutely free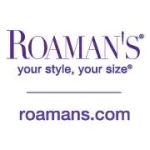 Roaman's contacts