Personal Creations complaints
17
Newest Personal Creations reviews & complaints
On an order that was printed incorrectly. [protected] Oct 17, 2022
I sent a picture complaining about the mishap. It was sent as a symphony gesture. Delivered to Dave & Barbara Meese. Order dated October 17, 2022 . I want a refund due to me or an replacement. Further more each email was either sent back without a correct address or otherwise. I have purchased in the past with no problem. The least you could have done was get back from me. Carolyn Deem Clymer, Pa
Desired outcome: Fix it or refund my money it wasn't a cheap item. Unable to copy photo
Embroidery blanket for sympathy
I purchase this blanket a lot from you all, for my friends and loved ones who lost someone dear to them my friend just sent a. Picture of the end frailing discoloration this blanket is $75 with tax and all should last a bit more than a year... I want to continue purchasing from you all my name is renee erwin 11411 semillon lane louisville ky 40272 phone [protected] if you need to search past purchases.. I have bought 3-4 of these blankets this is the only one with the problem so far... Please help
Desired outcome: Replacement
customer service
Absolutely The Worst Customer Service.
Or should say Non-Service.
Placed order for two items shipping to same location to arrive before Christmas.
Promised Delivery by December 20, 2019 shipping via UPS.
On December 21st got email stating they shipped with some obscure Shipping method and the only tracking number provided no information.
Tried calling several times and no one ever picked up. Left phone number for call back...no such luck. Sent email and you guessed it...no response.
I will be disputing the credit card charge and now will scramble to find replacement gifts for my family on Christmas Eve.
Don't waste your time with this Horrible Company!
Is Personal Creations legit?
Personal Creations earns 94% level of Trustworthiness
SAFETY NOTICE: ComplaintsBoard has analyzed Personal Creations and determined that it has perfect credibility and is completely trustworthy, with a legitimacy rating of 94%.
We found clear and detailed contact information for Personal Creations. The company provides a physical address, 3 phone numbers, and 2 emails, as well as 3 social media accounts. This demonstrates a commitment to customer service and transparency, which is a positive sign for building trust with customers.
Personalcreations.com has a valid SSL certificate, which indicates that the website is secure and trustworthy. Look for the padlock icon in the browser and the "https" prefix in the URL to confirm that the website is using SSL.
Our scan shows Personal Creations website is free from malware and phishing activities, which are types of online threats that can include viruses, worms, Trojan horses, ransomware, and other malicious code, as social engineering tactics used to trick users into sharing their personal information.
Personalcreations.com has been deemed safe to visit, as it is protected by a cloud-based cybersecurity solution that uses the Domain Name System (DNS) to help protect networks from online threats.
Personal Creations as a website that uses an external review system. While this can provide valuable feedback and insights, it's important to carefully evaluate the source of the reviews and take them with a grain of salt.
Several positive reviews for Personal Creations have been found on various review sites. While this may be a good sign, it is important to approach these reviews with caution and consider the possibility of fake or biased reviews.
We looked up Personal Creations and found that the website is receiving a high amount of traffic. This could be a sign of a popular and trustworthy website, but it is still important to exercise caution and verify the legitimacy of the site before sharing any personal or financial information
This website offers payment methods that provide the option for customers to get their money back, which could be a positive indicator of the company's commitment to customer satisfaction.
However ComplaintsBoard has detected that:
Despite a high level of trust, our investigation found issues with Personal Creations's service, including poor customer service, lack of accountability, and responsibility to resolve complaints. Customers may face long wait times for responses, receive generic or unhelpful answers or no response at all. Only 23% of 0 complaints were resolved.
Personal Creations protects their ownership data, a common and legal practice. However, from our perspective, this lack of transparency can impede trust and accountability, which are essential for establishing a credible and respected business entity.
Our Verdict: Personal Creations is highly recommended company, but beware of poor customer service. Their 23% Resolve Complaints rating is a cause for concern. We advise using their services securely and reviewing complaints beforehand.
my parcel (shoes) don't delivery/receive
Hi P2GO,
please give me the clear and detail information about the parcel with number P2G61363407 (my transaction buy the shoes from ebay) this the last day deadline for delivery date, and till now i still not receive yet. when i check with tracking online the information is stuck not uptodate (attached) also not detail delivered to where country? who is received the parcel or what else? and i strunggled for search more information about parcel2go in my country i can't make contact with the presentative person in charge in here.

Thank&Regards
Celvanus
disappointed
I ordered a Family Initial & Name Wood Sign with my husband's and my names on it. They promised to finish it within several business days but in fact, it took them over a month. I am very disappointed. Not that we urgently needed it, but I would like to deal with people who keep their word. I understand that something different things may happen, but they could have notified me at least instead of making me wait for 6 weeks. It's very unprofessional, guys.
Slow shipping, extra charges
I made an order on www.personalcreations.com and bought a gift. I decided that it was better to pay for shipping to get my item as quick as possible. So I paid for fast shipping and was promised 2 day delivery which was very nice.
But my item did not arrive, and not only that, they also charged some extra money without my permission. I sent them a message using their online contact form but they did not reply, then I found their contact phone number and called. I explained what happened they promised to fix everything and asked me to wait on hold. They finally returned 35 minutes later and said that unfortunately they were not able to help me. They said that they can offer me a small discount on my next order.
That was terrible! Instead of 2 day shipping I got 23 day delivery and also lost my money!
They are not to be trusted
I made an order and bought something from PersonalCreations website. They had a free shipping offer and I was really happy about that. When I paid for my order I noticed that they charged more and when I contacted customer service they said that I was charged a shipping fee. They said that was a mistake and promised that I'll get my money back soon and said that I need to be patient. I heard only empty promises and I didn't see that there was anything done to resolve my issue. Last time I contacted PersonalCreations they said they need more time. These guys are highly unprofessional and are not to be trusted. I want my money back as soon as possible!
Damaged order
I have ordered a cute mug for my husband as a surprise gift from www.personalcreations.com. I paid extra money for the express shipping and when I received my order I saw that it was damaged due to the poor packaging. I contacted PersonalCreations customer care and they asked me to show them pictures of the damages. I took a picture where it was clearly visible that there was a huge crack. They said that it was not their fault and also told that there was nothing they could do. I'm extremely disappointed with these guys, they saw there was a problem but did not care about that! I will never order from them again!
Sneaky Business Practice
Ordered a couple of cute Father's Day items online after seeing them in a Personal Creations catalog. Upon checkout, I noticed a $3.99 charge per item for personalization. I was surprised by this, so I went back to see if I had missed that little notation and found NO MENTION of this extra charge in the item descriptions on the website or in the catalog. I did finally find it in the catalog on the hard copy order form, but how many people see that? By not mentioning it with the item price, I feel they lead customers to believe that the personalization is included in the price (They ARE called "Personal Creations", after all), so it seems a sneaky practice to hit you with this charge at checkout! Shame on them! Get your personalized items from someplace else!
Nightmare customer service
On 11/29/10, I placed an online order with Personal Creations, a company owned by ProFlowers. They promised delivery by 12/10, and never did fulfill it with out any notification to me. Had I not called on Thursday, 12/23 and inquired they never would have notified me. This was a business gift and is unacceptable. AFter 5 calls and never getting a supervisor, they offered me a $25 gift certificate. The order I placed was for $40, so I told them to keep their money. Perhaps they will use it to improve their customer service and/or computer systems!
This review was chosen algorithmically as the most valued customer feedback.
I'm yet another victim of Personal Creations' false advertising. The item I was interested in purchasing was pictured with personalization and advertised for $39.99. I also found another item (advertised with personalization) for $29.99. Upon checkout, a message popped up on the screen reading "your purchase has qualified for a free standard shipping...
Read full review of Personal Creations and 4 comments
The complaint has been investigated and resolved to the customer's satisfaction.
Do not order from them
Currently I am on maternity leave from delivering a baby less than 3 weeks ago, so I thought the proper venue to still get an adequate gift for my husband would be to order online. I found a site called personalcreations.com and found two great items to make our Valentine's Day special and show him how much I appreciate him. I ordered my items in time for GUARANTEED SHIPPING by the holiday, and I was contacted on that Thursday letting me know that my order was on hold due to them needing more information. After speaking with a customer service rep, I was informed that they could send my items out expedited shipping, but due to there still needing to be personalization I would not receive my items by the holiday. WHAATT?! It's little hokey to get the item on the following Wednesday if it is a Valentine's gift. My holiday is now ruined, and this was to be our first Valentine's Day after being married and I wanted to get him something that was special, well thought out and from the heart. Thanks to personalized creations my day is ruined!
Resolved
The complaint has been investigated and resolved to the customer's satisfaction.
The complaint has been investigated and resolved to the customer's satisfaction.
Fraudulent charges
Personal Creations faciliates recurring fraudulent charges through a company which appears on your statement as UMP*SIMPMINE. If you use Personal Creations through MyPoints, complain to MyPoints. Please note that these charges happen every month and will not go away on their own. Go to your bank and file a report. Also, write Personal Creations and tell them not to support this unethical company.
Resolved
The complaint has been investigated and resolved to the customer's satisfaction.
The complaint has been investigated and resolved to the customer's satisfaction.
Wrong/missing items
I ordered several items to be shipped to family in New Jersey for Christmas. The pkg arrived in a timely matter minus one golf ball ornament. Contacted the Company.
They shipped one golf ball ornament out again but to me in Calif. Contacted the Company.
They shipped another pkg overnite to NJ in time for xmas eve. No golf ball ornament, instead 12 golf balls with my son in laws name on them. That I DID NOT order. I told the golf pro to hit them in the snow.
Contacted the company. Emails back and forth. One saying don't worry about the one in Calif and another one saying they would refund me. Now after numerous emails. They now tell me they can't refund me until I send back both ornaments. I never got two. Finally made them understand. I told them I would happily send back the one in Calif and they said No. They want all the golf balls back also and then they will refund me...I never ordered those 12 golf balls. I should not have to pay for them. Then they tell me the person that authorized the refund had no right to. It is in an email from their company.
I so want to return their one stupid golf ball ornament and get credit for it and my shipping but they won't agree to it unless I send back the 12 balls that are lost in the snow.
I got switched around to so many different people and had my email ignored so many times. I will never shop with them again and will share with everyone my experience.
I just want my money back...they can have their one ornament.
Thank you
Resolved
The complaint has been investigated and resolved to the customer's satisfaction.
The complaint has been investigated and resolved to the customer's satisfaction.
This review was chosen algorithmically as the most valued customer feedback.
Was told in December that the corrected product would be shipped to me after Christmas. Printed "The Abbott" on the plaque instead of what was requested "The Abbotts'". They never shipped the corrected item and I have been calling and now they say they have no record of my calls and cannot help me. I have been a good customer for 20 some years and that...
Read full review of Personal Creations
This review was chosen algorithmically as the most valued customer feedback.
Ordered handpainted marble tile 11/27. Rec'd 12/15. Quality of painting is AWFUL! Bright yellow front door? (door is glass) bright blue clouds directly above house w/out anything else in the sky, same bright blue roof and bright blue inside of windows, etc... immediately telephoned company - on hold a total of 2 hrs. 36 min. - emailed... cont' to telephone...
Read full review of Personal Creations and 1 comment
Poor Poor Customer Service and extremely Rude representative
I ordered a tshirt which was supposed to have personalization and a picture on it as a birthday gift.

My shirt arrived with no personalization on it just the picture but according to my invoice and order,
there was supposed to be personalization on the shirt.

I called the company to let them know the situation and to have them replace the shirt. The customer
service rep Jennifer S. insisted that my shirt contained the personalization and said that I was
wrong and the company will not redo the order or refund the shirt since it has the picture on it.

basically, their customer service associate, Jennifer S. said that this is not the company policy and it is my problem that the personalization does not exist on the shirt.

I had asked that they pay for the return shipping on the shirt as it is not what I ordered and replace the
shirt with what I had ordered... not an outlandish request.

Poor Poor Customer Service and extremely Rude representative.
Collect Your Trust Badge
Be recognized for outstanding customer service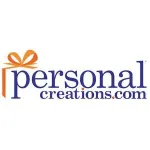 Personal Creations

contacts
We are here to help
19 years' experience in successful complaint resolution
Each complaint is handled individually by highly qualified experts
Honest and unbiased reviews
Last but not least, all our services are absolutely free