Overseas Adventure Travel complaints
9
Overseas Adventure Travel
-
Immediate return of our money.
Unfortunately, this issue continues from BBB-Boston claim #16984211 which I thought was to be resolved. Concerns a trip to Turkey that Overseas Adventure Travel scheduled for April, 2022. OAT canceled the trip. We had paid in advance the amount of $8009.00. After we filed with BBB OAT said they would refund our money however they said it was given as a voucher and would take 30 days to send to us. That was in early April. When I emailed them last week they said it would an additional 45 business days. I have trust issues now with them. I fear that they are not going to return our money.
Overseas Adventure Travel
-
Impossible to reach by phone or any other way
We had one great trip to Columbia 2 years ago, then booked a trip to the Baltics & Russia scheduled for 2020, then it was canceled rolled over to 2021 due to COVID, then it was canceled rolled over a 2nd time to 2022 due to COVID, then it was canceled a 3rd time for 2022 due to the invasion of Ukraine. Calling to get a refund or credits is impossible. For four days in a row times we were on the phone for 3 hours and never got through. When we finally got through, the customer service person was not well informed. We were offered a partial refund with the rest as credits, but when we saw the refund in our online account it was short by $600. We called to ask about it but waited on hold for 5 hours - and never got through. We were also told we'd get a call back with a day/time specified, never got the call. We sent emails to their customer support email address, never got a reply.
Overseas Adventure Travel
-
Refund for cancelled trip Reservation No 3961333
The trip was cancelled September 30, 2021. I have been sending more than 50 (FIFTY) emails because they failed to fully refund me. They issued a check for me which I never received and asked them to immediately cancel it. This is easily done by accountants. Again weeks passed and I was patient because apparently they are afraid I could cash their check. I had enough patience though.

I asked to refund me on the credit card originally used as they did with the biggest part of the money. Nothing happens. They only reply withe usual THANK YOU FOR CONTACTING OAT and IT WILL TAKE A FEW DAYS.
Desired outcome: Moneynrefund
This review was chosen algorithmically as the most valued customer feedback.
A trip to Egypt was originally scheduled for 04/20 but cancelled due to the pandemic. International airfare was included in the cost. The original reservation was #3910108 and changed to 3975236 when I rescheduled. I received a letter dated March 21, 2020 from the CEO, Harriet Lewis stating that I could get a full refund, reschedule for later 2020 or in...
Read full review
Overseas Adventure Travel
-
Getting a refund due to Covid cancellations
My trip to Israel was canceled in 2020 in 2021 due to the Covid I was told I could rebook if I am fully vaccinated but I am not and due to medical debt conditions cannot be so I called on July 8 was on hold for two hours but finally reached somebody and talked to Rebecca and told her of my problem and stated I wanted a refund she said she would have to talk to the finance department and would get back to me within a week this did not happen so the following Monday the 19thI called and was on hold for two and a half hours and I was told but my whole time had reached it's limit and I was being disconnected but they would call me within 24 hours and this did not happenOn July 21 I called again at 6 o'clock my time 9 AM their time and was on hold for three hours and I finally had to give up because I had an appointment I then sent an email to their [email protected] and still have not received anything back
Desired outcome: Full refund for trip plus insurance
This review was chosen algorithmically as the most valued customer feedback.
I would like to complain on a recent reservation. We made our reservations number 395357 for myself and Friend on early February. We told the travel agent we were flexible and wanted the best deal. We booked a departure date of November 5, 2020. The travel agent never told us that a $500 airfare was being offered if you depart in Sept or October. If we knew...
Read full review
Overseas Adventure Travel
-
simply horrible
They provide a strange kind of service. I booked from them for the first time recently and had some questions regarding my trip. Couldn't reach them through their website forms and emails. Decided to call and was on hold for about 40 minutes without somebody picked up the phone. I just stopped calling. I understood I was just wasting my time. This is terrible what you do.
This review was chosen algorithmically as the most valued customer feedback.
I booked first time through OAT for Mexico, specifically for a 1st-time tour with them because they prominently display their trips are 10-16 maximum guaranteed. --OAT opened an account in my name, which shows my booking with OAT to this day. However, the trip is led by the OAT-parent company Grand Circle. Nowhere on the Grand Circle website does it inform...
Read full review
Overseas Adventure Travel
-
Don't use them
This past month (November 2010), my mother treated my husband and I to a 3-week African safari. She booked the $25, 000 trip through Overseas Adventure Travel, a subsidiary of Grand Circle Travel LLC. The trip included international airfare for each of us, however, since she lives in a different U.S. state than we, OAT booked her onto a different flight than us. Since our trips were all booked and paid for at the same time as travelers on the same trip, I thought it was extremely cheap for OAT to put my 78-year-old mother on an international flight all alone. They obviously did it because the cost was less. Then to make matters worse, the layover in London for my mother's flight from the United States was only 1 hour. Nowadays with the additional security checkpoints, it is absolutely impossible for anyone to make a connecting flight for international travel in 1 hour. So, as you would imagine, my mother did not make the connecting flight to Nairobi. The next flight out of London was 7 hours later, so my mother sat in the Heathrow Airport by herself for 7 hours, and by the time she arrived in Nairobi the next morning to begin our safari tour (which was leaving Nairobi at 9am), she was exhausted. Would you want your 78-year-old mother to begin an expensive excursion halfway across the world in a physical state like this? My husband and I were really upset about it. Upon her return to the United States, my mother called OAT to complain about their huge error in booking her outbound flights. To truly show their indifference to the magnitude of the situation and their obvious lack of professional customer service, Overseas Adventure Travel responded to my mother by telling her that there was nothing they could do for her since that was the only airline flight available at that time. You and I know that is totally bullshi_. If it were true, ALL of the U.S. travelers on our trip would have been on the same flight that she was on - but we weren't. I'm appalled at OAT for taking this stand, especially since the majority of their tour clients are over the age of 60. Do yourself a huge favor when booking your travel plans to foreign and exotic locations: do not use Overseas Adventure Travel / Grand Circle. You'd be better off spending your hard-earned money with a tour company who is much more attentive to your travelling comfort and safety needs.
We are here to help
16 years' experience in successful complaint resolution
Each complaint is handled individually by highly qualified experts
Honest and unbiased reviews
Last but not least, all our services are absolutely free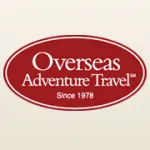 Overseas Adventure Travel contacts