Offshore Alert complaints
5
Newest Offshore Alert reviews & complaints
payment for fake news
I was approached by David Marchant the owner of Offshore Alert at their last conference.
He said that he was willing to pay for information on company activity, trading, news etc., even if fake, or defamatory.
I asked why he wanted news of this nature, he said that any news would sell and bring revenue! True or fake.
What about the victims I asked, he said he does not care about them, "he can make money from their misery" he said.
I was outraged that this kind of gutter journalism was even possible. No wonder he hides on the net.
I no longer read any of his reviews or stories and most of them will almost certainly be fabricated or exaggerated to sell and bring in revenues for his business.
He threatened me with violence (paid thugs) if I mentioned this, well guess what - he is now exposed and I will not submit to violence or fake stories.
newsletters, conferences, david marchant scammer and nut
Unlike David Marchant, who is in reality a third-tier reporter apparently lacking any notable success in his career even as a journalist, I am a legitimate fraud investigator possessing both the credentials and work experience in the capital markets. But I am by no means here to promote my business. I am only here to tell my experience dealing with Mr. Marchant and his company's materials.

After looking into his website, I decided to check his newsletter out. Although I found much of the claims in his publications to be baseless rubbish, I did not want to rush to judgment. Overall, these publications were useless to me and seemed to lack any credibility. I looked past this negative early impression hoping I was missing something.

Next, I moved onto check out his annual conference. Perhaps the first thing I noted about the event was that it featured a predominance of shady participants who were there to ultimately sell you something.

The funny thing about Offshorealerts is that Marchant pretends to play "fraud police" and then divvies out paid slots for speakers at his conferences to solicit their own investments which seem to be quite shady.

I have concluded that David Marchant pretends to "expose" offshore finance scams in order to make money pushing what he claims are credible "investments" and "consultants."

The fact of the matter is that Mr. Marchant is just a low-level reporter. He never worked in the capital markets, not on Wall Street, not in private equity and not in venture capital. Thus, his understanding is deficient to say the least. This was the assumption I made prior to investigating him and his "resources."

Once I spoke with Mr. Marchant my suspicions had been confirmed. When he learned of my background he immediately became nervous and tongue-tied after I asked him some very basic and open-ended questions about his company. This gave me the impression he was trying to hide something or walk the tight rope in order to avoid "tipping me off."

And then all of the sudden for no apparent reason, he began to berate me. Although I thought it was ridiculous that such a man lacking any type of professional training or practical experience in corporate finance, much less forensic accounting would talk down to me, I soon realized I was dealing with a man who seemed to have some "loose screws." When I politely informed him that I did not appreciate his rudeness, he began yelling at me.

In closing I have no doubt that Mr. Marchant has some personality issues including his bizarre egotistical and narcissistic behavior. But his overall mental condition could be much worse. He might even have emotional issues that might stem from being 53 and still living with his mother. Nonetheless, I recommend avoiding this loose cannon charlatan at all costs.
Lies & Misrepresentations
15 Jan/2015 - Hello Complaints Board. Well I accidentally found your website. I can see you have an excellent service.
As to your "Category of Complaint" I could not find a title to fit. To clarify, I have a serious complaint against Offshore alert
publication - owner David Marchant. I am presently working on all of the papers and evidence I need to send to you for
publication. This is complex and this is going to take several weeks to get every thing in logical order.

Then why did I contact you now? Because I want to get registered with you in advance of my papers to be published.
Your website said, to "register" I had to complete a two step process. I completed the two step process. And then
I was taken (step 3) to this form which I am not presently ready to complete. I was expecting to receive from you a
code or password after I completed the two step registration form. I have not received anything. I wanted to LOGIN
to your website but I need the code/pass to do so. Can you please send me the code/pass so I can login into your
website? Thank you very much. George ( [protected]@hushmail.com )
Is Offshore Alert legit?
Offshore Alert earns 76% level of Trustworthiness
SAFETY SUGGESTION: ComplaintsBoard has evaluated Offshore Alert and determined that it has an excellent credibility, highly trustworthy level of trust, with a legitimacy rating that is more or less around 76%.
We found clear and detailed contact information for Offshore Alert. The company provides a physical address, 2 phone numbers, and 2 emails, as well as 4 social media accounts. This demonstrates a commitment to customer service and transparency, which is a positive sign for building trust with customers.
Offshore Alert has registered the domain name for offshorealert.com for more than one year, which may indicate stability and longevity.
Offshorealert.com has a valid SSL certificate, which indicates that the website is secure and trustworthy. Look for the padlock icon in the browser and the "https" prefix in the URL to confirm that the website is using SSL.
Our scan shows Offshore Alert website is free from malware and phishing activities, which are types of online threats that can include viruses, worms, Trojan horses, ransomware, and other malicious code, as social engineering tactics used to trick users into sharing their personal information.
Offshorealert.com has been deemed safe to visit, as it is protected by a cloud-based cybersecurity solution that uses the Domain Name System (DNS) to help protect networks from online threats.
Offshorealert.com you are considering visiting, which is associated with Offshore Alert, is very old. Longevity often suggests that a website has consistently provided valuable content, products, or services over the years and has maintained a stable user base and a sustained online presence. This could be an indication of a very positive reputation.
Offshore Alert website is deemed to be popular and indicating that it receives a high volume of traffic. It is important to be cautious when using a highly trafficked website, as it may be a target for cybercriminals looking to exploit vulnerabilities or steal personal information.
However ComplaintsBoard has detected that:
Offshore Alert has been found to only resolve 20% of 0 negative reviews, indicating a lack of commitment to addressing customer concerns. Many customers have experienced long wait times for responses or resolutions, unhelpful or inaccurate answers to their questions, and a lack of follow-up or updates on the status of their issues.
You should not trust a website that appears to be parked, especially if you have already paid money to the website. A parked website may be a sign that the website owner is no longer actively maintaining or developing the site, and there is a risk that the site could be a scam.
Offshore Alert protects their ownership data, a common and legal practice. However, from our perspective, this lack of transparency can impede trust and accountability, which are essential for establishing a credible and respected business entity.
A malware report for Offshore Alert website, indicating that the website may be hosting malicious software that could harm visitors' computers.
Our verdict: Offshore Alert is safe to work with, and you can proceed with confidence when using their website. However, their 20% Resolve Complaints rating is concerning. We recommend approaching their services with caution and reading reviews before making a decision.
This review was chosen algorithmically as the most valued customer feedback.
A warning for all!! Don't sign up for OffshoreAlert site with your real name!!! I recently did a search for my name (no I'm not giving my name out to the whole internet) and I found a posting from OffshoreAlert of a court case in 2012 that never took place. At first I was nah that's not me but it was how I spell my name. Hummm odd so I click on it and no...
Read full review of Offshore Alert and 5 comments
The complaint has been investigated and resolved to the customer's satisfaction.
This review was chosen algorithmically as the most valued customer feedback.
The publisher of the Offshore Alert Newsletter, David Marchant, claims to be a journalist exposing wrong-doers, when in fact he is TOTAL FRAUD himself. I signed up/paid to receive his newsletter (yes, me and about 25 other people, total) only to find out that Mr. Marchant makes up crap about successful businessmen and organizations, seemingly to make their...
Read full review of Offshore Alert and 16 comments
Collect Your Trust Badge
Be recognized for outstanding customer service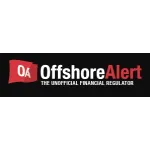 Offshore Alert

contacts
We are here to help
19 years' experience in successful complaint resolution
Each complaint is handled individually by highly qualified experts
Honest and unbiased reviews
Last but not least, all our services are absolutely free