MLBShop.com / Fanatics Retail Group North complaints
16
Newest MLBShop.com / Fanatics Retail Group North reviews & complaints
New York Yankees Slides shoes
I purchased NY Yankee slide sandals for my husband on November 1,2022. They didn't fit so I wanted to return the item. On my account, the "return" button under the product wasn't available because it said the item was still in transit even though mlbshop had already charged my account. I tried to contact customer service many times but no one was ever available on the online chat and when I called I was sent in circles by the automated response and it wouldn't let me talk to an actual person. After trying all the options the call would eventually just hang up on me.

On January 15, I finally got to speak to someone who told me they would send a return label to my inbox within 2-3 days. It's been 7 days and I haven't received anything.

After hours spent trying to contact mlbshop in multiple ways I finally just gave these shoes away. I don't plan on ever buying from them again.
Desired outcome: Money for the sandals plus additional funds for all my wasted time and frustration
Return
Returned an items over a week ago They are saying they don't see it returned. I printed the return label from MLB's website with the original order number [protected]. The website sent me a return label. I call and ask about the return and they said they don't see anything. They are like robots on the phone and not well spoken (from a foreign country). They should be able to see my return request with my order number and they can't I want my 163.20 back
Desired outcome: I want my refunded money of 163.20
Political stance
Congratulations! Your fans just went down 50% due to your ignorance. What makes you think only liberals come to games, buy your products, etc. Integrity in voting protects citizens. I believe in the Constitution. Did you even read the Georgia bill? You are lying to the American people and we won't stand for it. We are waking up and your woke organization will miss us.
Desired outcome: Apologize to the state of Georgia
Is MLBShop.com / Fanatics Retail Group North legit?
MLBShop.com / Fanatics Retail Group North earns 91% level of Trustworthiness
SAFETY NOTICE: ComplaintsBoard has analyzed MLBShop.com / Fanatics Retail Group North and determined that it has perfect credibility and is completely trustworthy, with a legitimacy rating of 91%.
We found clear and detailed contact information for MLBShop.com / Fanatics Retail Group North. The company provides a physical address, 3 phone numbers, and email, as well as 2 social media accounts. This demonstrates a commitment to customer service and transparency, which is a positive sign for building trust with customers.
The age of MLBShop.com / Fanatics Retail Group North's domain suggests that they have had sufficient time to establish a reputation as a reliable source of information and services. This can provide reassurance to potential customers seeking quality products or services.
Mlbshop.com has a valid SSL certificate, which indicates that the website is secure and trustworthy. Look for the padlock icon in the browser and the "https" prefix in the URL to confirm that the website is using SSL.
Our scan shows MLBShop.com / Fanatics Retail Group North website is free from malware and phishing activities, which are types of online threats that can include viruses, worms, Trojan horses, ransomware, and other malicious code, as social engineering tactics used to trick users into sharing their personal information.
Mlbshop.com has been deemed safe to visit, as it is protected by a cloud-based cybersecurity solution that uses the Domain Name System (DNS) to help protect networks from online threats.
We looked up MLBShop.com / Fanatics Retail Group North and found that the website is receiving a high amount of traffic. This could be a sign of a popular and trustworthy website, but it is still important to exercise caution and verify the legitimacy of the site before sharing any personal or financial information
This website offers payment methods that provide the option for customers to get their money back, which could be a positive indicator of the company's commitment to customer satisfaction.
However ComplaintsBoard has detected that:
While MLBShop.com / Fanatics Retail Group North has a high level of trust, our investigation has revealed that the company's complaint resolution process is inadequate and ineffective. As a result, only 18% of 16 complaints are resolved. The support team may have poor customer service skills, lack of training, or not be well-equipped to handle customer complaints.
Complaints Board has received reports that the website may be a possible fraud. To protect yourself, consider using a different website. If you find that the website is indeed fraudulent, report them to us, to help protect other consumers.
We conducted a search on social media and found several negative reviews related to MLBShop.com / Fanatics Retail Group North. These reviews may indicate issues with the company's products, services, or customer support. It is important to thoroughly research the company and its offerings before making any purchases to avoid any potential risks.
Our Verdict: MLBShop.com / Fanatics Retail Group North is highly recommended company, but beware of poor customer service. Their 18% Resolve Complaints rating is a cause for concern. We advise using their services securely and reviewing complaints beforehand.
mlbshop.com - baseball hat and sweater
I bought a Baseball hat and sweater from mlbshop.com. I called 2 weeks later when my order never arrived. They said one item was on back order, but I would get it. Then a month later and still no items. They said they lost the other items and can't find it. They have no items left. They can return my money. Wow!

This company is a total screw up. This is the second time I have had trouble with this company. The first time, they send my order to another person - then we had to track each other down and exchange items.
class action lawsuit filed!
Fanatics Retail Group North, Inc.
8100 Nations Way
Jacksonville
Florida
United States - 32256
[protected]
[protected]
[protected](International)
www.mlbshop.com

Update: Class action filed lawsuit against Fanatics Inc. and subsidiary Majestic Athletic.
[protected]
I ordered a product that was suppose to ship within one business day. Now a week has gone by and still waiting.
( it's in stock.) Doesn't matter which site of theirs you order from the outcome is the same. I see a huge legal lawsuit battle in this company's future. I suggest not buying from Fanatics, which includes all websites such as Nflshop, Mlbshop, Nhlshop, Nbashop, etc... till they get their act together and treat customers as a priority, respectfully and promptly.
I've read lots of reviews for each site they own, none of them are good. Hope they improve soon. Btw... where's my order?
I hear they cancel orders without notifying the customers, charge for shipping even after free shipping is applied.
It happens frequently and seems to be a business practice. Very dishonest!
Shameful! All websites operating under this company are now being investigated and monitored by the authorities.

Locations

8100 Nations Way
Jacksonville, FL 32256
[protected]

5245 Commonwealth Avenue
Jacksonville, FL 32254
United States
[protected]

188 Commerce Blvd
Johnstown, OH 43031
United States
[protected]

4325 W Commercial Way, Suite G
Salt Lake City, UT 84104
United States
[protected]

6100 Freemont Blvd.
Mississauga, ON L5R 3V7
Canada
[protected]
mlbshop.com
When I got my tracking information they had the wrong delivery address. She told me she cant do anything and that I needed to contact UPS. UPS said only the shipper could change the address. I called MLBshop and they said well just have to see what happens and that it'll take about 2 more weeks. I told her the error was not mine and send a new one. She said no so I told her to cancel my order because they made wait two weeks because of their error.
mlb selfie gnome cubs
Ordered 2 of these products, just opened them this past weekend 1 was Cubs Gnome 1 was Cardinals Gnome the Selfie stick for the Cubs Gnome was missing was disappointed as they are really cute the order confirmation number is [protected] have been a long time customer and ordered a lot from LTD cust. #[protected] so if you could send a replacement stick that would be great or let me know what you can do for me. Thank you Denise LaRoche
unethical business practices
I placed an order for a personalized sports hoodie for a Xmas gift on November 27th. I received an email confirmation from the company on November 28th indicating that my order was processing and that my product ships within 5 business days. Payment for the hoodie (a little over $100 Canadian) was charged to my credit card on November 29th. However, by December 6th (6 business days later) I still hadn't received an email confirmation that my order was shipped so I logged onto the company website to check the status of my order and the status remained "NEW", the same status it was when I received the initial email on November 28th. I re-read the shipping information on the company's website to see if there could be a cause for delay and on their webiste it said that different items sometimes require different delivery times and that you should check the specific item that you order and it would indicate below the item the required shipment time for that item. According to their website the hoodie that I order "ships within 4 business days" - one less than their email confirmation of my order indicated. Accordingly, I contacted the company via their online chat form. The representative that I chatted with apologized and after asking for a few moments to look into my order came back and told me that the package was meant to be shipped out on December 4th but that they hadn't received a shipment confirmation for the order and that they were "diligently" working with their Fulfillment Center to obtain an update and that "If" an update was provided they would notify me by email. I explained to the representative that "IF" is not an acceptable response as this was a Xmas gift and I would appreciate a definitive answer as to where my order was, when it would be shipped and an expected delivery date. The representative then replied that he would need to create a "ticket" for it to be sent to the appropriate department. After waiting a few more moments for him to do so he replied that he had sent my request to the appropriate department and that I would receive an email confirmation that my request had been received and I should allow 3 to 5 business days for it to be resolved. I cannot express how disappointing and frustrating it was to contact the customer service desk of a company and have them not be able to provide you with any answers...

After another 2 days business days had passed and the status of my order remained unchanged on the company's website I again reach out to the online chat help desk to inquire as to whether any further update was available. This time the representative said that she located my order information and that it did show that my package has not shipped. She then advised that she had escalated the matter to the appropriate team for an update on my shipping and that I would receive confirmation by email. She also advised that she had refunded my shipping cost of $14.95 which would post back to my original form of payment within 2 to 7 business days and apologized for the inconvenience. I asked her when I could expect to receive an email and she advised 24 to 48 business hours. I advised that at this point I was not willing to simply go back and wait for an email that may or may not come and that the lack of accountability and ability to assist that this "customer service" department was showing was not an acceptable business practice. I asked to be put in touch with a manager or supervisor and was told that I had to call the toll-free number.

So shortly thereafter I called the toll free number for outside of the US and the call was answered by a representative named Bob. I told Bob that I wished to speak directly with a manager or supervisor and that i had already had 2 online chats with the company and that I felt I needed a supervisor or manager. Bob apologized for the situation but asked if I would permit him to look into it and see if he could assist me. I agreed and after a few moments on hold Bob came back and advised that a ticket for my issue was generated on December 6th and was forwarded to the vendor for response on December 8th and that unfortunately they have not heard back from the vendor with an explanation and that they are unable to reach the warehouse directly to see what the issue may be. He said that as soon as the vendor replied they would send me an email but said it could be up to another 3 days. He said he was still willing to put my call up to a supervisor but that he didn't think that the supervisor would be able to do anything more or provide any further information. I asked to be placed up to the supervisor anyway. After another approximately 5 to 10 minutes on hold my call was picked up by Supervisor Lee. Supervisor Lee reiterated the same information that Bob had given me. I explained to the supervisor that I ordered the hoodie almost a month in advance of Xmas to ensure that I would receive it in time and relied on THEIR website, emails and information to make that decision. The international delivery time stated on their website is 5 to 10 days to Canada. I explained to Lee that now 8 business days after placing my order (and 3 to 4 days past when their emails and website indicated that it would ship) they are unable to tell me when or even if my item will ship at all. Further, with today mostly gone there are now only 10 business days left before Xmas which is the max of the delivery deadline and that it being this close to Xmas it is likely going to take the maximum amount of time given the current levels of online shopping and shipping. Lee apologized for my frustration but said there is nothing they can do to expedite this issue (either finding out where my order is or moving it up in the qeue). I find this absolutely unbelievable and as a business practice unacceptable. I further find it completely unethical for this company to have taken payment for an item that they cannot even promise me is available at all or if and when it will be shipped. I have purchased from many online companies and the standard rule of practice with most, if not all, of these companies is that your credit card is pre-authorized at the time of placing the order but the actual charge is not made to the card until the order is ready to be shipped.

Approximately two hours after my call with Supervisor Lee I received an email from mlb_outreach writing to let me know that the item in my order was delayed. That's it - my item is delayed...no further information/reason/explanation/expectation. The only other nugget included in the email is that they say they'll notify me immediately when they have a new shipping date and to visit the online help desk for further assistance.

So here I am almost two weeks after ordering this item with no information on what is going on with my order or if it will ever come but this company has been paid in full for almost two weeks and have done nothing to try to help me resolve this.

Accordingly, I am filing this complaint. Next I will be contacting the Better Business Bureau to lodge my compliant there as well and then will be contacting my credit card to dispute the charge for this product that I have not received and that no one can tell me when or if I will ever receive it. Completely disappointed with this company.

I have copies of my online chat discussions (2) and the emails that I received from this company to show the lack of accountability and responsibility of this company but as they are PDF documents I am unable to upload them but can provide them if requested.
so long, mbl shop!
I recommend this website to those who adore waiting for their orders forever.
Other people should stay away and never buy from them.
I bought several items 4 weeks ago and they haven't been shipped yet. The customer service doesn't tell me the reason, the item is in stock, so I really don't understand. It's my second time I use them.
Last time I waited for about 5-6 weeks. It's a lot. Though they shipped fast.
However, now it doesn't matter.
items ordered not received/ order cancelled not credited back to c. c.
The worst online buying experience I have ever had. I ordered 2 item that- at the time of ordering- was "in stock", that was 3 weeks ago and I still haven't received my order. And if that's not bad enough 4 days ago they sent me an email to tell me that one of the items is no longer in stock, so I called customer service and cancelled that item. I was told it would take from 24 to 48 hours for the refund to be made. Well it's now been 96 hours and my bank card still has not been credited. In short, after spending over $100.00 3 weeks ago I have nothing to show for it other that excuses. I've emailed their cust. srvc. dept 3 times in 3 weeks and not a single reply. I had to call to get a response. 3 weeks - No item and 4 - days No Credit for cancellation. STAY AWAY if you value your time and money.
fake jersey
I purchased a "Houston Astros 2015 Cool Base Carlos Correa Jersey" on July 2, 2015. After I purchased it, I was told it was back ordered. On July 23, tired of waiting, I call to cancel but have to go through the automated recordings first which tell me the estimated ship date is in August. When I finally reach someone, the CS lady said she could request a cancellation but if it already shipped it couldn't be cancelled. Not a problem since I just heard the ship date was over a week away. But then I get an email that very evening letting me know it shipped. I thought, fine, at least it's getting here. Upon arrival, my husband starts noticing some things don't look quite right. I email customer service and they inform me, I bought a replica! A replica! No where did it state that the product is a replica. Not in the title, nor in the description which I copied and pasted to them. I would urge anyone to not buy from here because you may not be getting what you think you are and you will over pay for it. Other sites that I saw the jersey on, which actually stated they were replicas, as of right now, are $86.89 and I paid $109.00. Also, the more I see reviews for this online fraud site, the more I read about similar experiences to mine. I usually shop at fanatics.com and have never had a problem but they didn't have the jersey. Next time, I will just wait until they have what I want!
I want my money back for this dirty joke.
I trusted mlbshop.us.com website and hoped it can help me a lot. But it turned out like a joke. First time, I didn't sign in and the second time it wasn't working either. I paid twice for this website. So, they had me twice and I want my money back for this dirty joke.
waste of time and money
Horrible. Waste of time and money. If you can find items from another reputable website: BUY FROM THEM, NOT MLB.

I bought 3 'Large' items-a teeshirt, long-sleeve shirt and a hoodie. The website said they were in stock, but over an hour later, I received an email saying that 2 of the 3 items were back-ordered. I tried to cancel the order, but it would not let me online. I tried to call to cancel, but, frankly, don't have the time to sit on the phone or on hold. I actually got the items before my father's birthday, but the hoodie was about 3/4 the size of the teeshirt and long sleeve shirt.

I contacted MLB to ask about exchanges since the only info on the receipt and website are for returns, and they said it would be possible to exchange for an XL instead of a Large I recieved, and they would pay to return the item and ship the new one out. Great, right?

Three FULL days later (and over a week after my father' birthday), I was emailed saying the item I needed was no longer in stock in my size-even though the inventory on the website that is 'updated twice a day' said they still had the item, and the fact that I was told 3 days prior that they had the item and would ship it out to me.

I was told that I'd receive 20% off a new order of a similar for the trouble, which would be great if I hadn't originally gotten the item for 15% off. After all this trouble, I would end up paying more for a hoodie I didn't originally want because I would be charged an additional shipping charge and not be reimbursed for the shipping on the original item.

I've bought plenty of things online from a wide variety of online retailers and have NEVER had so much trouble trying to return or exchange and item, or had a website that was supposedly updated so frequently be wrong (3 of the 4 items I had been told were in stock ended up being out of stock).
The complaint has been investigated and resolved to the customer's satisfaction.
lousy experience!
Don't waste your time with this website they are over priced and unreliable. Customer service reps are idiots. They have not heard of customer service.

I ordered 2 baseball jerseys 11/28/08. These were for Christmas presents. Customer service gave me the run around for 2 months. They send an e-mail canceling my order on 1/23/09. They are still selling the jerseys on their website! Are they selling them with not intention of delivery? The customer service reps have absolutely no knowledge all they say is 'I don't know'. Very frustrating experience! By the way there is no one running the asylum at shopmlb.com. No one has any authority, no management. Lousy experience!
Resolved
The complaint has been investigated and resolved to the customer's satisfaction.
The complaint has been investigated and resolved to the customer's satisfaction.
fraud and scam
My 13-year-old son saved his money to buy a 'customized' Tampa Bay Rays T-shirt. It was considered 'customized' because he chose the last name GARZA (as in pitcher Matt Garza) from a drop-down box of Rays players. He ordered a Medium (size 10/12), which is what he typically wears. And, according to the size chart on shop.mlb.com, he fell well within the height and weight range for the 10/12 size.

The T-shirt arrived, and it was more like a size 6/8 (although it did say M on the tag). The shirt wouldn't even go over his head.

Although I understood that shop.mlb.com has a no-return policy for 'customized' items, I thought sure they would allow me to return the item and replace it with the 'right' size once I explained the situation.

After explaining my predicament a couple of times to no avail, I finally got to a supervisor on my third call. I was shocked and amazed when I was told that the MOST they could do for me was offer 25% off my next order. My next order? HA!

The supervisor would not escalate my call and put all the blame on the T-shirt vendor. When I asked for the name and number of the T-shirt vendor, he would not give it to me. He basically did NOTHING for me, even after I threatened to cancel another existing order and never return to his site again.

$36.99 was a ripoff for a T-shirt to begin with, but my son really wanted it and paid for it with his own money. To get double ripped off with NO recovery whatsoever on shop.mlb.com's part makes me sick and angry. We basically are stuck with a shirt that won't even fit the dog.

Buyer beware at shop.mlb.com! I would tell the world if I could. Thanks for listening.
Resolved
The complaint has been investigated and resolved to the customer's satisfaction.
The complaint has been investigated and resolved to the customer's satisfaction.
not honoring their commitments
I bought one hat and received another for free, just as the ad says. Then, I ordered another hat, assuming that I would get the same "clearance offer" and received only one hat. The first phone call I made, the girl said she would correct it and send it right out. A few weeks later, another phone to them resulted in " we were waiting to hear from you because we wanted to know which hat you wanted". She said they would ship it immediately, Several weeks later, I spoke with a supervisior, Heide, who said that the offer was limited to one per household, and I should have read that. I told her that no where on their website, does it even imply that. She said that she was sorry that I missed that, but would return my $4.99 in shipping. I would like to have the hat instead.. I need it for a Christmas gift. thanks, jim

Enclosed is a copy of their offer:
Buy One Clearance Cap at Full Price - get a 2nd clearance cap free (of equal or lesser value)
can be combined with other offers
# Offer only valid while supplies last and is limited to sizes/styles available.
# Orders must be completed by November 30, 2008.
# Offer is not applicable on orders placed through Group Sales.
# Offer cannot be combined with any other offer.
# Limit one free gift with each order.
# Shipping charges may apply for the gift with purchase.
# This promotional offer may be modified or terminated at any time without notice.
HOW IT WORKS
To participate, you must place a qualifying product in your cart.
TERMS AND CONDITIONS
Offer only valid on the purchase of select hats. Orders must be completed by Novemeber 30, 2008 to qualify. Discount does not apply to taxes, gift wrapping or similar charges. Entire order must be shipped to a single address. Cannot be combined with any other promotional offer nor is this offer valid on previous purchases. Offer not valid on cancelled or out of stock merchandise.
Resolved
The complaint has been investigated and resolved to the customer's satisfaction.
Collect Your Trust Badge
Be recognized for outstanding customer service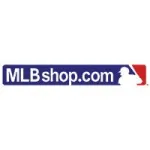 MLBShop.com / Fanatics Retail Group North

contacts
We are here to help
19 years' experience in successful complaint resolution
Each complaint is handled individually by highly qualified experts
Honest and unbiased reviews
Last but not least, all our services are absolutely free