Magadh University complaints
7
Magadh University
-
Degree certificate
I applied for an online degree on 5.02.21 but have not received the degree yet
Magadh University
-
Marksheet not receive yet please send my marksheet
ये कंपेप्लेन मगध विश्वविद्यालय के रिज़ल्ट के मनमानी तरीके से पेश किए जाने के सन्दर्भ मे। सर मैं मगध विश्वविद्यालय के BA GEN कोर्स के सेशन 2017-20 के स्टूडेंट हूं। मेरा पार्ट 3RD EXAM DECEMBER 2020 में संपन हुआ और अफरातफरी में रिजल्ट DEC JAN में ही जारी कर दिए गए। इस प्रकार कुछ रिजल्ट जारी किए गए और कुछ नहीं। इसमें मेरा स्ट्रीम बीए GENERAL पार्ट 3 भी नहीं जारी हुए। दिन पर दिन निकलते गए और उन्होंने बताया जल्द करेंगे जारी इस तरह पूरे 6 months गुजर गए। कालेज से पूछो तो वह बोलते है University का काम है। University से पूछो तो वह बोलते है मेरे department का काम नहीं है। नहीं मार्क्स सीट नही रिज़ल्ट और नाही TR अब थक हार कर आप से निवेदन कर रहे हैं। प्लीज सर कुछ कीजिए हमलोगों का कैरियर रूक सा गया है। इसी बीच University PG का एडमिशन अप्लाई करने को कहा जो डेट भी निकल गया। हमलोग फ्रस्ट्रेट हो चुके है।
NAME- RAHUL RAMAN
University registration no 1723600111/17
Part 3rd ROLL NO 2031920040
college NAME RLSY ANISHABAD PATNA,
Magadh University
-
Delay in issue of marksheet
I am Farida Anjum qualified M.A (Urdu) in session 2015-17. I have attended exam 2018. Still I didn't received marksheet of fourth semester. I request to please help me to getting marksheet.
Magadh University
-
Online application is not updated
My name is Shivani Kumari. My father's name is Bijay Prasad.
College'name - M. M. COLLEGE BIKRAM Patna
My application ID - 28889
Sir mai 1 Jan ko BA ka online migration certificate apply ki hu pr avi tk application status me koi update ni hua h plz sir help me..
Aage ki Addmision ke liye bhut jruri h migration certificate.
This review was chosen algorithmically as the most valued customer feedback.
Hii sir Mai Drakhshan jabee mai jd women's collage patna ki student hun session 2015-18 abhi tak mera result nhi diya gya hai sir collage me kaise baar bol chuke hai sir collage me bolta hai hmlog kuch nhi ker sakte Sir jab hm exam diye part 3rd ka marks bhi aaya result kyun nhi aaya Sir mai bahut pareshaan hun Sir please help me mera roll no hai 1832204785 Sir please mera result mere college me bhej den
Read full review
This review was chosen algorithmically as the most valued customer feedback.
I have completed my Masters if Arts from Magadh University, Bihar, Bodh Gaya, India. That is one of the biggest university in our country. But I am not able to find it in the WES list of recognized university, Whereas other small universities of Bihar are listed their. May I know, with what criteria Magadh University is not listed and whether I can still apply for WES with MU masters degree?
Read full review
Magadh University
-
Certificate
Eventhough I completed my education and got my certificate, I would like to know whether there is any facility by which to know the genuineness of the certificate. Please respond if anyone can help.
We are here to help
16 years' experience in successful complaint resolution
Each complaint is handled individually by highly qualified experts
Honest and unbiased reviews
Last but not least, all our services are absolutely free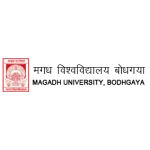 Magadh University contacts