Luminess Air complaints
158
This review was chosen algorithmically as the most valued customer feedback.
These people act like we are idiots their product is mass produced and the end result is a defective product that doesn't last more than 3 weeks yet they have already pumped out so much money from my credit card it's ridiculous and illegal I never once said auto pay my bills to my credit card I want to see myself what I'm supposed to be paying for to make sure it's not a scam which in this case yes it is a huge scam!
Read full review of Luminess Air
Luminess Air
-
Cosmetics
I have been trying to get in touch with the company so that I can return the

the items. I have received no respond from this company. I only 30 days to return this item. I can not return if I am not able to get in touch with this.

I had a rather hard time to locate this company so. Have call and I was put on hold. Then I asked for a call back. I received this item on June 9th and had 30 days t return if I did not was to kept the.
Desired outcome: Please refund my money and an address where to return the product.
This review was chosen algorithmically as the most valued customer feedback.
Ok I have order this system 3 times now the 1st one on may9th 2022 never received it so yes I cancelled so now on may 25th 2022 I reopened the site and ordered the free trial for 30 days I still haven't received that one Ethier they sent it through DHL.com Again and they keep your package for 30 days its their law anyways so I tried cancelling that order...
Read full review of Luminess Air
Luminess Air
-
Luminess air breeze
Extremely poor customer service Given one star because there is nothing lower They lie and take your money for a product never received I never received the product and was promised a full refund of $250.00 by several associates of the company only to be lied to. I purchased the system back in January of 2022 and NEVER received the product. I have spent hours in phone calls and emails with nothing but false promises
Desired outcome: Refund of $250.00
Luminess Air
-
The air brush system
I ordered the air brush system because of the television commercial.They were selling this system for $19.95 plus free makeup.On my credit card I was charged $51,83 on March 1st and then again on March 12th another charge on my credit card of $42.12. I have tried several times and just get a recorder saying due to high volumes of calls we will call you back within 72 hrs. I'm still waiting to be called back.

I had no ideal that Luminess was going to send me makeup every 3 months and charge my credit card.

I do not like this makeup and would like to return the air brush system along with the new makeup that was sent to me.

I have advised my credit card not to allow any more purchases
Luminess Air
-
Auto shipment of unit and makeup
I have tried to make contact for a year. I finally found this page. I will call tomorrow. The unit sits in my closet and I tried to find out how to return it many times. Instead I am being charged money I don't have. I am on a fixed income. My money is being stolen. I want out and the money returned to me. I will return the unit and makeup unused, which is all of it.
Desired outcome: I need to return the unit and makeup for a full refund!
Luminess Air
-
Stylus not working
I attempted to clean my stylus per the instructions you give on the internet. I removed the end piece, removed the small screw and attempted to pull out the long metal piece that extends through the stylus. It refused to come out. I now have a useless stylus that will not spray my makeup. What do you suggest I do? I would like a response asap as I want to continue to use this makeup. I really like the airbrush system but it seems to me it should work better than this. I clean it after every use and do not let makeup sit in the cup or stylus as instructed.

Thank you.

Nancy Jo Wilmink
Desired outcome: replacement of stylus or better instructions on how to get it to work for me.
Luminess Air
-
Being charged an "insurance fee" I did not agree to.
I ordered Luminess Air. Canceled Luminess Air. I have placed MANY CALLS, EMAILS regarding these charges. For over 9 months, these charges have been taken from my account without my permission. I have been assured, MANY TIMES, I would be reimbursed and the company would make things right with me. I was told not only would I be reimbursed but the power cord would be replaced. I have not seen a power cord, nor products, yet I am still being charged. Customer service is a joke. Emails promising quality service. Phone calls promising same plus reimbursement. This is an ongoing battle. DO NOT TRUST THIS COMPANY NOR THEIR CUSTOMER SERVICE.
Desired outcome: Reimbursement of unauthorized money taken from my account, IN A TIMELY MANNER. ALL pertinent information, including hidden charges, made visible to customers. An actual machine with ALL working parts. Honesty, and intergrity.
Luminess Air
-
Luminess airbrush
Airbrush never arrived. I ordered on December 2021.

I Emailed them countless times asking where my order is and finally gave up.

In the end of a 2 month daily email query, I told them to cancel my order and they don't respond to any emails and have since blocked my email to stop my emails from getting through!

And now this company continues to bill me odd amounts. ? In 2 week instalments!
Desired outcome: Stop sending me ads! I paid you and you never sent my airbrush so stop billing me. I have asked you many many times and tried to resolve but I can't reach uoj as a company by phone or email. Fraudulent company!'nnn
Luminess Air
-
Billing
Sooo many sneaky hidden charges and fees. Beyond that, I can't keep up with this company's website. I just received a notification for an $83 charge from luminessair.com. My account shows my last purchase being on 12/31. And I don't even play with their auto delivery (lesson learned). I try to click on the last email I received from them and the link doesnt even work! Sketchy Sketchy Sketchy company.
Desired outcome: Please refund and remove all of my personal info and payment info from all of your systems/servers.
Luminess Air
-
Luminesse sprayer/applier
I received my first order… The luminesse sprayer,/applier at the end of the summer. It stopped working two weeks ago! I paid a lot of money for this and expected to have it last much longer than just a few months. I also ordered three mascaras black before Christmas and I've never received them.

I am very, very disappointed!

Are you kidding me! My complaint is too short and could be ignored? How ridiculous is that? I thought you were a decent, legitimate company… I guess maybe you're not!
Desired outcome: I would expect to either have a full refund or a new one sent out to me ASAP as it is cost me money to run out at the last minute to buy new make up.
This review was chosen algorithmically as the most valued customer feedback.
RE: Order ID: 14285788 I received an email on Sunday, 2/13 @ 3:04 for a declined payment that was manually updated and confirmed by Luminess on Friday, 2/11 for $20. I am signing up for the $20 monthly payment until further notice. Thank you! Cynthia Clark luminess support [email protected] via pm.mtasv.net Sun, Feb 13, 6:12 PM (2...
Read full review of Luminess Air
Luminess Air
-
Luminess outragous scam
I ordered the Luminess Breeze system. They advertize it at 19.99 but when you read the fine print, it's actually 4 payments that add up to several hundreds of dollars. I was OK with that so ordered it. Then I receive a package in the mail this week with more Luminess products which I didn't order. after trying get through to talk to someone for days, I finally talked with Maria who informed me that I was set up to receive more products every 3 months. I did not know I had been set up on an automatic delivery system resulting in new charges. I was able to cancel future deliveries and agreed to pay all the remaining payments due on the system for a reducded price. Then she tells me that the product and the actual Breeze sprayer system are 2 complete seperate charges and I was also set up with more payments due for just the product. I was fine with it up to this point but when I found out they were sticking me with even more charges, just for the makeup, I realized what a scam this is.

the shame is, I really like the breeze system, but by the time you add up the cost for all the hidden things they bill you for, the cost for everything is outrageous. Buyer beware! you are not paying 19.99! you are buying into a system that is much closer to 500.00-600.00 and doesn't even stop there.
Desired outcome: I want future buyers to be aware of the scam they are thinking about buying into. It's a good system but by the time you pay all their fees and charges, it's outrageously expensive.
Luminess Air
-
Luminess
Not satisfied with product

Have called 2x to return. Did get a call back but was disconnected by luminess .

I also Tried to return online. Customer service did not complete online chat

Very frustrated and annoyed by their return policy that you have to call to get an RA number before returning. Problem is I can't reach anyone to request RA number

I will contest this transaction with luminess
Desired outcome: Return itemNo charge
Luminess Air
-
Breeze airbrush makeup kit
On 1-28-2022 I ordered the kit and all the ideas with it. A few hours later I call to cancel and have been getting no help at all. I call first time and was told to call in couple hours then, 24 hrs then 3 days and now I have try to get anyone to answer and they said first to call at 8:30am, then at 9:00am but still can't get anyone to answer. They keep hanging up on me. Please help just want to cancel order.
Desired outcome: Cancel order and put money back on my card
Luminess Air
-
they charged me for something i never recieved
i have numerous emails telling them i never recieved the order and was promised my refund by two different representatives now they are saying it's to late to get my money back after i was told it would get returned . THat is like stealing my money because i never recieved the product it would be different if i did . i was a medical covid deployment working staying in a hotel and never recieved my package . so just lie to me twice and take my money . nope not gonna happend
Desired outcome: money returned to my account as told
Luminess Air
-
Luminess Air Brush System
I ordered the Luminess Air Brush system with the stylus and have been getting the bi-monthly bottles of the makeup and I have loved it. I love the way it looks on me and I want to start out by saying that I'm not filing a complaint about the product. I ordered the system after my mother's death on January 1st of last year because I and many others were so impressed by the way it looked on my mother in the casket at the viewing prior to her funeral. You see, the mortician uses it. He's been in this line of work for 50 years and when I asked what kind of makeup he used on my mother, he said Luminess, and that it was THE best makeup he's ever used and he's used A LOT of makeup. I had seen advertisements on TV and knew I wanted to try it. So, some time in the Spring of last year (I think) I ordered it and, as I said, I loved it. But, between 2-3 months ago I started having problems with the system. I thought it might be the stylus because the air flow appeared to be kind of stopped up. I clean the system each morning after use and have taken particular care of it. I called and talked with someone via phone and was sent a new stylus. I tried the new stylus and the problem was not solved. I was so disappointed and had no clue what to do next. I then thought it might be the little system that controls the air force through the tubing. I decided to just box up the entire system and send it back for someone to check it out. I really like it and I fix my face at least 6 days a week at a minimum and would love to continue to use it. When you receive the system it will be from Gwen Stephens and my mailing address will be 200 Kellington Dr. N., Apt. 6101, Kingwood, TX 77339. My phone # is 601-927-4031.
Desired outcome: Just get my system back to me so it is operating like new again.
Mailing the entire system back so it can be checked out and the problem resolved with the air flow through the stylus. Love the system, hope to find the issue and resolve it and get feedback on anything I may not be doing correctly to achieve better performance.
This review was chosen algorithmically as the most valued customer feedback.
I purchased this item on Dec. 28, 2020. I received another package on February 2, 2021 and have received a monthly supply ever since. I have retuturned them unopened every time. I asked them to cancel this account on 3 occasions. They still kept sending it to me and have charged me for them. In Oct. and Nov. 2021, I have been billed and never received...
Read full review of Luminess Air
This review was chosen algorithmically as the most valued customer feedback.
This company sent out without my permission or consent a box full of their makeup. They charged my credit card over $115 and when I called to complain they gave me an RA number to send back. I went to the UPS store and the return would cost me over $15.00! I refuse to pay to ship an item back to criminal company that took advantage of consumers~ I am...
Read full review of Luminess Air
Luminess Air
-
Trial Customer # 3826388 invoice 21623909
I ordered this product and had second thought. Since it took until 11/2 for it to arrive, I wanted to ensure I would send it back immediately. I took it to the post office and he said to get a receipt to prove I sent it, because these companies have a warehouse where these products are kept and do not have any other address. I followed his advice. Yet, I see that they charged me 23 and change plus the 9.95.
I sent an email message and talked to 2 different agents. The first one wouldn't tell me if I had to call an additional phone # to cancel any further orders, but there was no response. The second one ended the call with the pick the options of what I wanted to do...

Kathy McArthur [email protected] 407-432-5300
Desired outcome: Cancel any further orders, cancel my account refund 9.95
We are here to help
16 years' experience in successful complaint resolution
Each complaint is handled individually by highly qualified experts
Honest and unbiased reviews
Last but not least, all our services are absolutely free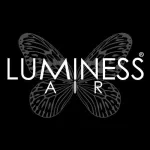 Luminess Air contacts