Overview of Lumens Lights + Living customer experience
Lumens Lights + Living (lumens.com) has received numerous negative consumer complaints. Customers have complained about poor customer service, lack of communication, and delayed shipping. There were also reports of receiving damaged or defective products, and difficulty obtaining refunds or exchanges. Some customers expressed dissatisfaction with the quality of the product. Overall, these complaints reflect poorly on the company and suggest potential issues with its operations. If you are considering purchasing from Lumens Lights + Living, we suggest further research to ensure a positive shopping experience.
Lumens Lights + Living complaints
1
Newest Lumens Lights + Living reviews & complaints
The complaint has been investigated and resolved to the customer's satisfaction.
Lumens Lights + Living has left an official reply on this complaint.
I ordered a light fixtured from Lumens and had to follow-up several times to see if it had shipped; I was told the tracking number provided was
I ordered a light fixtured from Lumens and had to follow-up several times to see if it had shipped; I was told the tracking number provided was incorrect so they provided a new tracking number and finally receive the item on 5.20.2020. I immediately knew by the box it was too small the dimensions were smaller than what was listed on the website. I closed the box and got on the phone with customer service and indicated that I needed a return label to return the light fixture. I indicated over the phone that they need to check their dimensions. I was informed on the recorded line that I would be sent the return label, in which I received the next day. I taped the box back up and returned the item with the label provided at the UPS Store who provided a receipt of the items I was returning. Today, I received an email from Lumens stating that I sent them the packaging for *** "rug". This is untrue, as the rug from *** was returned the same day and received and my account has been credited (receipt attached). I am filing this complaint as Lumens is fraudently keeping my funds and using the excuse of the item not meeting their expectations (not sure why not it never left the box or was used, same wrapping it came in). I did not even take the light out the box because I already knew it was too small, and immediately called customer services within moments of receiving the package delivered to my door. I waited online over 30minutes, I also spoke with someone on the chat too. I want my $169.10 refund as the package was returned properly, and per the standards of this company, not even removed out the box. I have all tracking receipts and working with UPS for recorded footage along with the supported documentation I already have. I will be filing with the Attorney General next. I have already filed with FTC. I want my refund for a product that did not even meet the expectations of your website dimensions.
Resolved
The complaint has been investigated and resolved to the customer's satisfaction.
Is Lumens Lights + Living legit?
Lumens Lights + Living earns 100% level of Trustworthiness
SAFETY NOTICE: ComplaintsBoard has analyzed Lumens Lights + Living and determined that it has perfect credibility and is completely trustworthy, with a legitimacy rating of 100%.
Lumens Lights + Living resolved 100% of 1 negative reviews, its exceptional achievement and a clear indication of the company's unwavering commitment to customer satisfaction. It would suggest that the company has invested heavily in customer service resources, training, and infrastructure, as well as developed an effective complaint resolution process that prioritizes customer concerns.
Lumens Lights + Living has claimed the domain name for lumens.com for a long time, which suggests that the website is established and has a history of being in operation. This is a positive sign, as it indicates that the website has been around for a while and may have a reputation to maintain.
Lumens.com has a valid SSL certificate, which indicates that the website is secure and trustworthy. Look for the padlock icon in the browser and the "https" prefix in the URL to confirm that the website is using SSL.
Our scan shows Lumens Lights + Living website is free from malware and phishing activities, which are types of online threats that can include viruses, worms, Trojan horses, ransomware, and other malicious code, as social engineering tactics used to trick users into sharing their personal information.
Lumens.com has been deemed safe to visit, as it is protected by a cloud-based cybersecurity solution that uses the Domain Name System (DNS) to help protect networks from online threats.
Lumens Lights + Living as a website that uses an external review system. While this can provide valuable feedback and insights, it's important to carefully evaluate the source of the reviews and take them with a grain of salt.
We looked up Lumens Lights + Living and found that the website is receiving a high amount of traffic. This could be a sign of a popular and trustworthy website, but it is still important to exercise caution and verify the legitimacy of the site before sharing any personal or financial information
This website offers payment methods that provide the option for customers to get their money back, which could be a positive indicator of the company's commitment to customer satisfaction.
Lumens.com appears to have online shopping features, it's important to know that the platform supports an extensive range of payment methods, making it convenient and easy to complete your transaction. The payment procedure on the website is also relatively simple and straightforward, ensuring a smooth and hassle-free experience for buyers.
Lumens.com regularly updates its policies to reflect changes in laws, regulations. These policies are easy to find and understand, and they are written in plain language that is accessible to all customers. This helps customers understand what they are agreeing to and what to expect from Lumens Lights + Living.
However ComplaintsBoard has detected that:
The website associated with Lumens Lights + Living sells gift cards, but it's important to be cautious when making a purchase. Verify the gift card's value and expiration date, check for customer service contact information, and use a trusted payment method.
We conducted a search on social media and found several negative reviews related to Lumens Lights + Living. These reviews may indicate issues with the company's products, services, or customer support. It is important to thoroughly research the company and its offerings before making any purchases to avoid any potential risks.
Our Conclusive Verdict: After a thorough evaluation of this company, we highly recommend doing business with them. Our assessment shows that they are trustworthy, reliable, and committed to providing a safe and secure experience for their customers.
Collect Your Trust Badge
Be recognized for outstanding customer service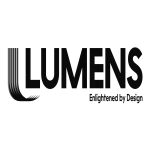 Lumens Lights + Living

contacts
We are here to help
19 years' experience in successful complaint resolution
Each complaint is handled individually by highly qualified experts
Honest and unbiased reviews
Last but not least, all our services are absolutely free