LeisurePro
-
No help provided
I had an issue with LeisurePro regarding the poor quality of the product. All I wanted was to get a refund or at lest an exchange but they refused and said that there was nothing they could do.
They replied very quickly and did not give me a chance to explain.
I'm very disappointed with this kind of service.
LeisurePro customer service rep was nice and kind, but the fact they did nothing to help me makes me mad.
LeisurePro
-
Sent mismatched pair and now I have to pay shipping from my home country
I had ordered two pairs of Scubapro seawing novas from LeisurePro.com, one medium and the other large. My friend and I were really looking forward to using the fins on a dive trip to Sipadan but they got the order wrong and needless to say we weren't able to bring them for our dive trip.

The large pair was fine but the medium pair was mismatched, one fin was large and the other medium.

Since I used a forwarding company (which forwards packages sent to my name/suite at a US address) I was told by customer support that I had to return the fins at my own expense.

While I understand that errors in sizing can occur, I'm not sure how the company stocks the equipment and how two different fin sizes can end up in one bag. Furthermore the bag which contained the medium fins had one fin already unwrapped (the large one).

Needless to say our trip to Sipadan's not as enjoyable as it should be.
The complaint has been investigated and resolved to the customer's satisfaction.
LeisurePro
-
Junk service
I recently bought a Oceanic wrist-mount VEO180 dive computer from the LeisurePro on-line store. The first time I tried the computer, it didn't
work properly. When I called LeisurePro to return the computer, they referred me to Oceanic technical support, but cautioned me not to tell Oceanic where I bought the computer. It turns out that Oceanic would not give me technical support because LeisurePro is NOT an authorized dealer for the VEO 180. So I called LeisurePro (LP) again and they gave me a return authorization number and a form on which I requested a refund. I sent the computer back to LP (now adding on $15.00 for shipping) and a week later I got a "replacement unit" from them. Since I was not happy with the VEO 180, I requested another return authorization to return the replacement for a refund. They then told me that even though the replacement was a "new" computer, they would not refund me if I returned it because it was a "replacement unit" from the manufacturer. Actually, I know they sent me the same computer I sent them because of the unique way I packaged the return.

Moral of this story: DON'T A DIVE WATCH FROM LEISUREPRO! IF YOU TRY IT OUT AND IT DOESN'T WORK, IT'S USED AND THEY WON'T TAKE IT BACK. AND THEY ARE SENDING OUT JUNK!
Resolved
The complaint has been investigated and resolved to the customer's satisfaction.
The complaint has been investigated and resolved to the customer's satisfaction.
LeisurePro
-
Worst service ever
Purchased a 7" diving knife from them and had the item shipped via UPS. After 2 weeks of sending e-mails I couldn't get a proof of delivery or tracking number. Because I purchased this through there eBay store only 1 person could help and he was on vacation. I finally get a return e-mail and was told the knife was delivered over a week ago. Apparently the knife was shipped, but didn't require proof of delivery so it was left on my door and must have been stolen. 1) I live in a apartment complex that is wide open to anyone walking by. 2) By law knives that are 7" in length must be signed for by an adult! I told leisure pro and they gave me the brush off and said to file a claim with UPS. UPS said the shipper has to file the claim to get a refund then refund me. Back to leisure pro who did nothing to assist and refused to refund my money or replace my item although I clearly never got it. I had to file a claim with the better business bureau and file a police report with NY police dept because they where shipping weapons without requesting an adult signature. To make a long story short the NYPD gave them a situation and the BBB helped me get my money back. All this over a $50.00 diving knife?

I WILL NEVER BUY ANYTHING FROM THEM AGAIN AND YOU SHOULDN'T EITHER!
Resolved
The complaint has been investigated and resolved to the customer's satisfaction.
We are here to help
16 years' experience in successful complaint resolution
Each complaint is handled individually by highly qualified experts
Honest and unbiased reviews
Last but not least, all our services are absolutely free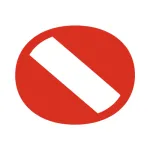 LeisurePro contacts