LegalTemplates complaints
2
Newest LegalTemplates reviews & complaints
Legal forms
I created an account with LegalTemplates in October of 2019. I signed up for the trial account and cancelled a few days later. I received no notification email confirming my signup and subsequent cancellation of the service. Fast forward to July and I notice my credit card has been billed each month since October(9 times total). Not once did I receive a an email or notification about any of the monthly charges. I believe the lack of notification alone is a violation of California's Auto Renewal Law(SB 313). I contacted the company directly regarding this matter. They said they could "refund 3 of the 9 payments and that was all their accounting system could do". At this point their refund offer/excuse is unacceptable. Based on the many similar complaints I'm seeing, it's clear that LegalTemplates has a business model that's based on continuity billing profits of unsuspecting customers opposed to providing "legal templates". This company needs to refund 8 payments of $38.95 ($311.60 total). I will accept a refund of 8/9 payments and let the company keep the first payment. Looking at other complaints from people dealing with the same issue I'm sure the company will say their accounting department can only refund the last 3 payments. That offer and excuse is unacceptable. At this point they need to cut a check or do an ACH payment back to the payment info on file.
fraudulent charges!!
People, beware and stay away from LegalTemplates company. These people are scammers and they will charge you even after you cancel!
I have signed up for a free trial and used this service for two weeks. It did not meet my expectations, so I cancelled my subscription and my account.
Later I was charged! When I contacted LegalTemplates customer service they said that I never cancelled anything! What?
I did cancel and I'm 100% sure about that! There's something wrong with this site, their customer service is terrible! Avoid these scam artists at all costs!
Is LegalTemplates legit?
LegalTemplates earns 91% level of Trustworthiness
SAFETY NOTICE: ComplaintsBoard has analyzed LegalTemplates and determined that it has perfect credibility and is completely trustworthy, with a legitimacy rating of 91%.
We found clear and detailed contact information for LegalTemplates. The company provides a physical address, phone number, and 2 emails, as well as 3 social media accounts. This demonstrates a commitment to customer service and transparency, which is a positive sign for building trust with customers.
A long registered date for legaltemplates.net can be seen as a positive aspect for LegalTemplates as it indicates a commitment to maintaining the website and its domain name for a long period of time. It also suggests that the company is organized and has taken steps to secure its online presence.
The age of LegalTemplates's domain suggests that they have had sufficient time to establish a reputation as a reliable source of information and services. This can provide reassurance to potential customers seeking quality products or services.
Legaltemplates.net has a valid SSL certificate, which indicates that the website is secure and trustworthy. Look for the padlock icon in the browser and the "https" prefix in the URL to confirm that the website is using SSL.
Our scan shows LegalTemplates website is free from malware and phishing activities, which are types of online threats that can include viruses, worms, Trojan horses, ransomware, and other malicious code, as social engineering tactics used to trick users into sharing their personal information.
Legaltemplates.net has been deemed safe to visit, as it is protected by a cloud-based cybersecurity solution that uses the Domain Name System (DNS) to help protect networks from online threats.
A trust mark has been identified for a legaltemplates.net, but it is important to verify the trust mark and its source to ensure that it is legitimate. Ensure that the trust mark is genuine by clicking on it and verifying its authenticity through the issuing organization's website.
LegalTemplates as a website that uses an external review system. While this can provide valuable feedback and insights, it's important to carefully evaluate the source of the reviews and take them with a grain of salt.
Several positive reviews for LegalTemplates have been found on various review sites. While this may be a good sign, it is important to approach these reviews with caution and consider the possibility of fake or biased reviews.
We looked up LegalTemplates and found that the website is receiving a high amount of traffic. This could be a sign of a popular and trustworthy website, but it is still important to exercise caution and verify the legitimacy of the site before sharing any personal or financial information
However ComplaintsBoard has detected that:
While LegalTemplates has a high level of trust, our investigation has revealed that the company's complaint resolution process is inadequate and ineffective. As a result, only 0% of 2 complaints are resolved. The support team may have poor customer service skills, lack of training, or not be well-equipped to handle customer complaints.
LegalTemplates protects their ownership data, a common and legal practice. However, from our perspective, this lack of transparency can impede trust and accountability, which are essential for establishing a credible and respected business entity.
Our Verdict: LegalTemplates is highly recommended company, but beware of poor customer service. Their 0% Resolve Complaints rating is a cause for concern. We advise using their services securely and reviewing complaints beforehand.
Collect Your Trust Badge
Be recognized for outstanding customer service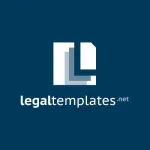 LegalTemplates

contacts
We are here to help
19 years' experience in successful complaint resolution
Each complaint is handled individually by highly qualified experts
Honest and unbiased reviews
Last but not least, all our services are absolutely free