Keystone RV reviews & complaints
Keystone RV complaints
14
I have a 2021 Keystone Passport GT 2400RB. It's a piece of JUNK. I have made five or six 300 mile round trips to have my camper worked on. Fridge door warped. Cabinet door warped. Big chunk of...
Read full review
Keystone RV
-
2020 dutchman voltage 3615
i have a 2020 Dutchman Voltage 3615 .Waiting to hear back about a issue i have with the tires and rims that are put on by factory. Over a week for a very important issue. I have had multiple blow outs on my toyhauler resulting in body and rim damage. According to the keystone manufacture the tire are under warranty. well that's not the case. The tire are rated at max load 3950lbs @ 4 tires thats 15800 max. Rims rated at 3750 max load @4 rims that's 15000. The toyhauler has a max load listed on site and on toyhauler as a max load 16800. The tire manufacture say they can not warranty a tire that is put on something that has a max weight of more then the tire can handle. to me this is not just a tire issue, its a safety issue. I bought this camper and paid more then 80k for a product that i cant even use for what it is supposed to use. To me this camper should not be on the road and i didn't not get what i paid for. This was defiantly false advertisement and a flat out lie to the consumer
Desired outcome: want a camper that can handle my max load i paid for. should be able to return and get one fit for what i need it for and what i paid for
Keystone RV
-
The quality of this product is ridiculous!!
I've had my Rv for 6 months and everything has fallen apart! The command center stopped working, the fireplace isn't putting out heat, seals in water pump have gone bad, having problems with the jacks and leveling system only working half the time, trim around the doors is coming apart, the slide in the bedroom doesn't come in or go out straight, staples popping out of the walls…you name it, everything is breaking. I cannot believe that Keystone can get away with building something so poorly and then legally sell it. Especially for the price they do. My RV is a 2021 and people I know that have trailers 10 and 20 years older from different manufacturers don't have nearly the problems with theirs that I do. I am appalled and want my money back. I don't even want this trailer anymore. Take back your lemon!
P.S. I tried setting an appointment to fix these issues and was told i can't get in until February. Not only should I not have to need to bring this in so soon after purchase but, I also work on the road and having to wait that long is a HUGE inconvenience.
Desired outcome: Give back RV and get my money back
This is in reference to a repair we did back in March. March 15, 2021 - We submitted a quote for Mr. Mike Grissom (LW107455) in the amount of 355.88 on March 15, 2021. March 16, 2021 - We submitted...
Read full review
Keystone RV
-
2016 sprinter 298 (fifth wheel)
We have bought our Sprinter new and have taken good care of it. Actually really like our RV. Just a couple of problems that have been resolved due to the fact we have extended warranty until the end of this year and the Forever Warranty, since we take it in for inspections each year. The complaint we have and nobody can answer is the outside of our camper shows the structure lines in it with a lot of oxcidation. We have always taken good care of it, waxed several times etc but now the lines do not come out. Took it two an auto body shop and also a detailer and they said they could maybe try to buff it out, clean, and wax but the cost is $2800. None of the RV dealers can help us out or even let me know if under warranty. Have not seen any other trailers do what ours is doing. Maybe you can help or repair it for us.

Please contact us at:
Wayne & Linda Kroner
1159 Sunnyslope Dr
Crown Point, IN 46307
[protected] (Linda)
On April 24th I reached out to Keystone and let them know I had an issue with my RV and a wonderful lady called me and asked me to email her the issues so that we can get the issues resolved. On...
Read full review
Keystone RV
-
New 2021 29BH Springdale
Hello,
We bought a new 2021 Springdale in March.
After bringing it home we notice that when turning on and off the light the thermostat also turned off, the slide light would not stay on, and the USB outlet would not worked. We took it to the place we got it from and they fixed it under the warranty. Now the fridge is not working and they said it could take 2 months before they could get a replacement fridge to fix it under the warranty. We have a lot of camping trips planned and now we can't even use our fridge. If I would of known we were going to have these problems from a brand new camper, I would of bought a different camper from a different company. We spent $30, 000 just for our fridge to not work 2 months into having it. I am extremely disappointed in the quality of the camper.
Keystone RV
-
2013 cougar 26rlswe/life threatening potential.
The 12V system stopped operating when we arrived on one of our recent trips (It was working when we left home, drove 250 M). This was latter part of June this year. Use ice bags in the frig all week.
When we returned we had the system checked and the technician found the a factory installed screw in the front of the RV had worn through the electrical cable for the battery cutoff in the storage compartment. This caused a scorching of the area around the battery cutoff (pictures attached). Fortunately the breaker in the forward frame minimized the additional fire potential (the breaker was fried as it didn't reset).
This location, under the bedroom, was a serious, life threatening situation.
Recommend this quality/safety check by added to installation process.
Purchased 2018 Keystone Montana high Country 362RD in Joly 2018, and have had issues with the heating/cooling systems provided. Since I became a full timer, this rv is unable to be cooled...
Read full review
Purchased 2018 Keystone Montana high Country 362RD in July 2018. for the additional living space it provided (rear den). This Rv advertises it has an Artic package included, but no additional...
Read full review
**BEWARE**Fellow RV consumers BEWARE!! Go elsewhere!! Long story short: GENERAL RV and KEYSTONE will sell you a "brand-new" camper that is faulty and defective, with water leaks and other major...
Read full review
I have a problem with the Front cap of my 2014 Keystone Laredo 302BH Fifth Wheel, The Front Cap is oxidizing real bad and the paint is fading off.. The factory gel coat paint does not have a UV...
Read full review
Every since my husband and I bought our Keystone Alpine RV 2013 in February 2013 for two weeks living in it we started finding things wrong with our rv. Here is a list of things that we told them wa...
Read full review
The complaint has been investigated and resolved to the customer's satisfaction.
Beaudry or keystone manufacturer will not fix the structural damage done from too much water in fresh gallon water tank due to no overflow valve opened. We have had this toy hauler since Xmas and...
Read full review
We are here to help
16 years' experience in successful complaint resolution
Each complaint is handled individually by highly qualified experts
Honest and unbiased reviews
Last but not least, all our services are absolutely free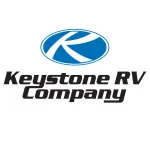 Keystone RV Company contacts