Italian General Consulate In London complaints
53
Italian General Consulate In London
-
Renewal Italian passport
Hi I would like to renew italian passport of my daughter which expired in nov 2021 first they told me we need her registered birth certificate from county she born means india. She is never been india last 12 years we have no family members in india. I took holiday from my job spent more then £2000.00 for that certificate. I spoke one of staff member in london she told me upload website consulate di londra. I did. Then I applied through consulate di peterborough put original certificate and prepaid delivery they sent me back ask go through stato civile. Its almost 8 months my daughter's no passport now they say applied through manchester nobody replying their even email. I am very stressed I lost more then £2500.00 not get passport yet. If you call london office they are very rude please sort out my problem and reply thanks
Italian General Consulate In London
-
Declaration of Vertue document
I posted out all the documents to the embassy first class recorded delivery (in February 2022) and this was signed "received by the embassy. On 23/03/22 at 15.30, I received an email from the qualification office to say that they have received my document and asking if they should the DV for the GCSE only as they cannot do a DV for predicted A Level grades. I replied the next day to say that was fine. On the 20/04/22 I emailed them again to find out what happened to the documents, because when I posted the documents to the embassy, I also included a first class recorded stamped envelope for returning my documents, however every time I check on Royal Mail tracking it does not find it.

The embassy emailed again on 28th April 2022 asking if I still want the DV and I replied yes. Till today, I still haven't received the documents and every time I ring the ask me to ring a different number, going round in circles but no help. I need those documents. I paid £230 to obtain the apostille and I would like to get either the document back or the £230 that Paid
Desired outcome: I would the documents back or provide a refund.
Italian General Consulate In London
-
Passport
Hi I just saying the whole process of getting a passport started in January tryed to call Bedford to get a appointment didn't get one till April know nearly 3 months later nearly July still no passport try to ring no answer in London no answer to email and I have family not well and they can't get me a letter I have a wedding in august too but there is no help or support it's a shambles I hope I will get to see family before they die and also the wedding in august where I was going to take my sister up the isle coz my dad is not here anymore it's so sad have tickets booked as well from 3 years ago coz of Covid this is a nightmare and they don't care about Italian in England with real life problems sometimes I wish I wasn't Italian coz the is so inhuman x
Italian General Consulate In London
-
Passport renewal in Cardiff and London
I traveled to the Italian consulate in Cardiff from London in the middle of march 2022 to have my passport renewed.

I provided payment in cash and all documents as requested, including my old passport.

Today is June 6th. I still don't have a passport. My flat in London is being rented out from July 1st. I am moving to Spain to start a new job and I need to rent a house.

I also have to prepare the documentation for my two cats as they are travelling with me.

According to the Italian consulate in Cardiff this does not warrant for an emergency issue of my passport.

I'm going to find myself in the middle of the road with my two cats lose a job in Spain lose the deposit on the house because according to the Italian consulate this is not an urgent matter.

Words fail me as to how disgusted I feel.

Nothing but utter incompetence coming from your offices, as well as zero empathy from all the staff.

You are the shame and embarrassment of the entire world
This review was chosen algorithmically as the most valued customer feedback.
Both VFS Global and The Consulate are happy to take &100s of punds off you and not come through with the goods . Not only did I waste money on 3 attempts to get a study visa, on the second attempt I was told to withdraw my application as they couldnt meet the time frame and refused to refund my fee . I also lost the fees for my course, which I could not...
Read full review of Italian General Consulate In London
Italian General Consulate In London
-
Passport renewal taking too much time
Hi this is asif adil i've applied for renew of passports of my children and it has been passed 3 months and 3 weeks but I'm still waiting for passports i've sent lots of time emails the passport office replied me the that the passports are in printing process and they will be with you next few weeks but after passing 3 more weeks it is still not arrived
Italian General Consulate In London
-
VFS service & the Italian consulate
I have been trying for over a month to book an appointment with the VFS office everywhere in the UK. The website keeps saying there are no available slots but says walk-ins are available. I travelled all the way to London for a walk-in appointment, only to be turned away because there are no walk-ins apparently. That would be a good thing to update on the website! Instead of have people spend money in these tough times for nothing! I have emailed the address I was given at the VFS office but I haven't gotten a response and my trip is literally set for the 27th. I am really frustrated with VFS' service and extremely bitter that I may not be travelling because I deserve a break from the UK, I'm exhausted.
Italian General Consulate In London
-
Awaiting for a renewal passport from august 2021
Needed ungently for my passport to be renewed because I urgently needed to visit sick father in Mauritius. Went to Bristol done everything paid and since August 2021 I had 3 emails without any information about where is the passport. This situation has created anxiety and frustration not knowing who to contact after several attempts of emailing the consulate in Bristol I have no where to go. Regretfully, this situation is making me sick for how poor the system works. None of the information provided is clear or works you cannot reach any human being on the phone it is just appalling.

My father has been taken to the hospital several times and I have not been able to assist and support. My big worry I am hoping is I will have a chance to see him before its too late.

I am only asking to give me my passport so I can visit my family!
Desired outcome: I like to hear at least from someone to explain why is it taking so long for a renewal of a passport. At least have the decency to communicate with your customer.
This review was chosen algorithmically as the most valued customer feedback.
Dear Consul General of Italy in London and Ministry of Foreign Affairs of Italy Mr Villani, I would like to express my great disappointment and utterly dissatisfaction with the service that was provided to me or better to say, with the service that was not provided to me by the members of your Consulate. After countless emails to the London passport...
Read full review of Italian General Consulate In London
Italian General Consulate In London
-
Bristol consulate office
I paid for notarisation of birth certificates of my children and submission to AIRE to register their births as italian nationals in September 2021. With Bristol consulate office and sign Luigi Lino. Nothing has happened. My payment was cashed. I have complained to the Bristol consular agent and italian consulate London repeatedly and get no acknowledgement or response at all.

It is a disgusting attitutude and level of service.

I essentially have had stolen £180 what do I need to do?

I have even requested my notarised documents be sent to me. Still no response.

Full refund? Still no response.
Desired outcome: My childrens births to be registered with AIRE Bolsena,Italy
Italian General Consulate In London
-
Passport renewal
I have applied for my 11 year old sons passport renewal. It has taken months of pain staking communication with the consulate. They do not explain properly when you eventually get a reply weeks later. There is no friendly advice or help at all or any kind of explanation on what needs to be done if there are a few issues. I sent every thing in properly to the consulate but the birth certificate was not in Italy-BUT was supposed to be sent by another consulate which they did immediately BUT the London consulate instead of waiting just immediately sent everything back to me and told me to start over-What kind of help is this - Its shocking that the consulate is so unhelpful - WE are paying for it as well. I have had to cancel my holiday in August 2022 to Italy and I started this process in December 2021 because everything is a struggle.
Desired outcome: I just need my sons Passport renewed
Italian General Consulate In London
-
Passport renewal
Dear Sir,

Hope you are well.

Name: Satwinder Singh

DOB: 19-11-1969

Address: 17 peartree road southampton so19 7gu

Email: [protected]@yahoo.com

Mobile: [protected]

Passport number: YA3258957 expire on 09/05/2022

I writing to you regrading my passport renewal which i made on 5th January 2022 at Bristol consular applied for the emergency renewal.

it's has been more than two months and still there is no any update.

I need my passport as soon as possible as I paid extra fees for emergency application at the consular plus i got my urgent work needs to be done which required me to travel.

Please let me know

Regards

Satwinder
Italian General Consulate In London
-
Passport renewal
I have tried for weeks and months to get an appointment using the Prenotami site with no luck. I am registered with AIRE.

I have also tried calling at the times suggested 8.15-12.30am but again no response as the lines are always busy.

I have also emailed various consular agencies in Newcastle, Liverpool etc and again received no response.

I cannot turn up without an appointment.

Both my passport and carta d'indentita are due to expire imminently which means I cannot travel at all.

It is disgraceful to expect Italian citizens to not have up to date ID. It also means I have documents that I can use as photographic proof of ID.

What am I supposed to do?
Desired outcome: Please advise how to get an appointment as your systems are not able to deal with actually make an appointment.
This review was chosen algorithmically as the most valued customer feedback.
I am a UK 'modern languages' university student currently on my year abroad. Last year, 2021, I lived and studied in France with no issues. This year, 2022, I am supposed to be living and studying in Italy but I am still stuck at home in the UK. The Italian Consulate - despite having all my necessary documents including flight dates/times - failed to send...
Read full review of Italian General Consulate In London
This review was chosen algorithmically as the most valued customer feedback.
Good evening, My name is Miriam de Oliveira Padredi DOB 13/10/1982 I am facing problems to change my AIRE address. I have tried to change my address for the first time in 2019 by the old portal and after 6 months waiting it was rejected. In December, I have submitted another application and I response that some documents was missing to be completed, I...
Read full review of Italian General Consulate In London
Italian General Consulate In London
-
Inability to receive a "dichiarazione di valore"
I have paid 600 euros to have my education certificates certified and legalized.
I can't provide a letter from my school as it no longer exists and computer records were not available in 1982.
The Italian Embassy are refusing to see that this is impossible and refusing to provide me with a DOV which means I will loose my job here in Italy.
There is no number to ring and no superior officer to talk to.
Desired outcome: Recurve a DOV
Italian General Consulate In London
-
Urgently passport
Hi I went to Bristol consolate 18 10 2021 to apply new passport and I apply urgent passport I pay fee extra and signor luigi his u will get passport in week then I send a email to him his didnt replay to me and I send loud of tex in wats up then his reply.
But on 05 11 2021 I received call from passport office they ask me couple questions and I ask how com take lounge I pay urgent passport they said we only received 100 from luigi I told to the lady pay nearly 200 pund and I ask told I need urgent passport and I told luigi can I get received I pay this amount his dnt worry if u go any problems send the email
But in this moment am struggling I alredy book tickets and I alredy send to email to passaporto office as well my family member its not well but even they dnt replay as well wat caindof service u provide I dmt understand
Italian General Consulate In London
-
Schengen Visa Issue
My girlfriend applied for a visa to visit Italy and completed all necessary in person checks on September 16th 2021 in Manchester.
Despite requesting information on the delay, the Italian Consulate has not provided any updates. The phone numbers on their website do not work. The is no information explaining what to do in our situation. They have had the documents for 45days now and we are no closer to receiving a visa.
Visa reference ITMN/160921/0009/01.
Details: Sara Abbas. DOB: 08/05/1989
Desired outcome: Issue of Visa ASAP and compensation
Italian General Consulate In London
-
Passport renewal
Provided all information requested for 2 child passport applications including 2 pre-paid special delivery envelopes. All paperwork was returned in one of them with a request for paperwork that we had already provided and which was present in the returned envelope. They requested another pre-paid special delivery envelope. What happened to the second one that I already provided? This consulate is inefficient, incompetent and dishonest. They've stolen the second pre-paid envelope (I have proof of purchase) and have the cheek to ask for another! I've never had a good experience with this consulate. They need to be investigated and brought into the 21st century.
Desired outcome: Return of pre-paid envelope and passports processed promptly for my daughters.
Italian General Consulate In London
-
Passport appointment
Hello,
I would really like an Italian Passport and have been trying to book an appointment for some time but it seems very hard to book one or talk to someone for any advice about how to get an appointment.
Please can I be contacted to arrange an appointment.
I have an account on PrenotMi and have tried many times to book an appointment online and via a phone call to the passport number without any luck. I can never get through on the phones and there are never any appointments available on line.
I look forward to hearing from you with some advice.
Thank you and kind regards.
Stefano
Desired outcome: I would really like an appointment so I can get an Italian passport
We are here to help
16 years' experience in successful complaint resolution
Each complaint is handled individually by highly qualified experts
Honest and unbiased reviews
Last but not least, all our services are absolutely free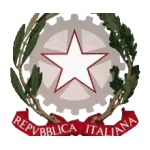 Italian General Consulate In London contacts