Home Warranty of America [HWA] complaints
73
Home Warranty of America [HWA]
-
unethical business practices
Claim # 666816 history for hwa home warranty of america

I submitted a claim for a leak in my heater's condensate pipes on january 10. 2013 that was coming out all over my sub-floor in the basement and getting the floor and sheet rock wet. After a week of no communication from hwa about my claim I called them and they told me the leak would not be covered due to it being a pre-existing condition as it was determined by one contractor to be installed improperly. No one ever called me back to tell me my claim had been denied. I had to keep calling them to find this out.
I received a bill online for the $60 service call fee. The contractor who came out did not accept amex so he left and never sent us a bill. When I called them to pay the bill they told me because we hadn't paid it our policy had been cancelled! I argued with them and told them the story that the contractor did not accept amex and that we had tried to pay the bill but he left and never said anything to us. We assumed that we would be billed for it later. So they took my payment on another credit card and reinstated our policy. I was angry that they cancelled us before they even billed us. While on the line with the customer service representative, (csr), she told us that we had purchased the deluxe orange plus policy and that we should in fact be covered for the repair. Keep in mind that if I had not disputed that we had been cancelled, we would never have known that they denied our policy in error. She asked us to send them the home inspection that was done before we purchased the house. I had it online so submitted it within one minute of the request. I asked to be called back to confirm they had received it. I never got the call to confirm they received it. Instead I proceeded to get a different person on the phone each time I called and had to start over each time I called with the whole story. Each time they instructed me to send the home inspection report to them and I proceeded to do that 4 times in total, each time never getting a response that they received it until one csr said they would stay on the phone to insure they received it while I sent it the 4th time. All the while more time is passing and the leak is still happening.
The first contractor, hug plumbing in santa rosa, never called us to schedule an appointment to come out and assess the leak. We waited 4 days before the second contractor, guerneville guys, came out and said it was installed improperly. They never called us back to tell us that hwa had denied the claim and told us that hwa should have called us. When I called hwa, they said that the contractor was supposed to be the one to get back to us. Everything with hwa is a run around and feels like a stall tactic. Once we found out that we were in fact covered, another week later, they tried to get guerneville guys to give them an estimate to fix the problem. When they didn't show up, hwa told me to call guerneville guys to see if I could schedule the appointment with them. When I finally reached them, guerneville guys told me that they refused to work with hwa any longer because they were very bad in paying their bills. This is now the second contractor that flaked out on us. When I called hwa back and told them the story, they said they would have to find another contractor to come out as the two contractors that were originally called out were the only contractors they had in the area. I was outraged and reminded them that this was a leak and was concerned that there would be further water & potentially mold damage to our house if it were not fixed and reminded them it was a covered item. The csr then told me that they would not cover any secondary damage caused by the original problem. Now, close to 3 weeks had gone by and nothing had been done. So I waited for a third contractor to call me and when ron from country air called me he came right out. He was grumbling the whole time about hating to work for insurance companies and did not know why he accepted the job. He also came up with the same story that our condensate pipes had been installed improperly and called hwa right there to give them the update. Ron was put on hold for about 20 minutes and finally hung up in disgust with hwa. He said he had to leave and would get back to me once he received authorization from hwa. Another day went by and I called him back and he said he was very angry with hwa because every time he called them to try to get the authorization, he was put on hold for a long time and that he didn't have time to wait for them to answer the phone. He told me if I wanted the work done I would have to call hwa and have them call him on his cell phone because he refused to be put on hold any longer. He said he was disgusted with hwa and all insurance companies. I called hwa and asked them to call him back and was waiting to get a phone call from one of them. I had reminded hwa that I had a tenant moving in on february 1, 2013 and that would complicate things for us and that it had been 3 weeks since I called in the claim. Then I get a phone call back from hwa about a half hour later telling me that the contractor, ron, from country air had just refused to do any work for them. I was so stressed by all of this that I got physically sick. So the csr that I happened to get hold of said that she would try to find someone else to do the work. I told her that was unacceptable, i've now waited over 3 weeks for them to fix the problem and this was a leak! I told her that I knew of hvac contractors in the area that were at least reputable and she said she would call me back. When she called me back she told me that I could find a contractor and pay them directly and that they would reimburse me for the covered expense. Each time I had to have the contractor come out, assess the problem, wait for the estimate to be prepared for hwa, wait for their approval of what they would cover, then, make another appointment for the contractor to come out to fix the leak. This would be the 4th contractor i've contacted to fix the leak. I asked her what dollar amount they would cover and patrice said there was no limit. I asked her to put all of this in writing and I was again told by this csr that they could not do that according to their company policy. They were instructed that they were never to put anything in writing. I then asked her how long it would take to have the covered expense paid to me and patrice said that it normally takes about 4 to 6 weeks to receive payment. I told her this was unacceptable given what they had put me through and she said that she would document my file to request a quicker payment be sent to me and that I should receive it in about a week from when I submit the bill. She said that this contractor would need to come out and assess the problem, give them the breakdown of the cost, get their approval to do the work, and then make another appointment to actually get the work done. I told her again that my tenants had now moved in and that would complicate things because I had to work around their schedule as they were moving in furniture from several places and that we might be in the way. Each time a new contractor came into the picture they start the process all over again in reviewing the home inspection to make sure it was a covered repair, assess the contractors diagnosis, assess the cost of the repair and that had already been done twice already. Patrice assured me that they would not have to wait for the authorization a third time to see if this was a covered expense but I had been told that the last time too. So here I am at almost 4 weeks still waiting for the problem to be fixed. Since hwa waited until 4 pm on friday, february 1, 2013 to get to this stage of approval, all the businesses were closing down for the weekend. So on monday morning I will start the process all over again for a 4th contractor to come out and now have to worry about disturbing my tenants to get this done! I am also concerned that I now have to pay for everything up front and hope that I get paid. Guerneville guys had already told me that hwa was terrible about paying their bills and that was why they refused to work with them anymore.
Each time I call it takes the hwa csr time to review the file and play catch up on what has gone on. Their csr's all work different hours and days depending on who you get on the phone. When they are gone on a day off, nothing gets done until they return. I have called and left messages for other csr's that had been involved but rarely after a day or more get a phone call back. Then to add insult to injury, the original csr that took my claim january 10, 2013, sent me an email telling me that I would have to pay a $60 service charge to the new contractor coming out. It took several more calls to dispute this, and told them that I had already paid it before, and I am still not sure if they are going to make that correction and reverse the fee. I reminded them that this is still the same claim and that it had never been resolved, and the reason it had not been resolved was because the contractors they hire are all sick of dealing with them. It is not my fault that there will be 3 service calls trying to get resolution for our leak.
This company should be regulated like an insurance company and needs to be investigated for unethical business practices. If I were not as experienced in dealing with businesses as I am, I would have been so discouraged by all of this and given up. I will never give up and will bring this to the attention of the attorney general and the insurance commissioner for the state of california, my senators, and representatives as I am very active and vocal in pursuing bad business practices. The fact that they deliberately will not put anything in writing is a red flag for me and should be for anyone thinking of using this company! I give them a rating of f and amazingly they were rated a - by the bbb which makes me wonder how legitimate their rating system really is! I will never trust the bbb again for a business rating.
So here it is february 3, 2013 and the leak I reported on january 10, 2013 has never been fixed and was indeed supposed to be covered by the $560 deluxe policy we purchased in escrow. At this point it seems like a waste of money, time, and energy.
Before choosing this company I did a lot of research through bbb and looked on line to see about any complaints that had been filed against hwa. There was nothing that I found that stood out that would indicate to me that this was an unethical company to do business with. I am writing this and documenting every action and conversation I have with this company as I would not want anyone else to have to go through what they have done to me.
My experience through all of this with the quality of contractors they contract to do their repairs is questionable, and the contractors seem to be on the fringe of acceptable at best. I'm not sure after this experience that I will ever purchase a home warranty program again as so many of the ratings I read on other companies show the same level of performance. I found out at the close of escrow in the disclosures that home warranty of america, hwa, is a sister company of stewart title company. I was so unhappy with that title company that I will never do business with them again. I have been doing real estate purchases, development, exchanges, and sales for over 40 years and have never been unhappy with a title company before I did business with stewart title company in santa rosa, ca. When I heard they were a sister company I almost cancelled the hwa policy but it was too late to do that without jeopardizing the sales transaction.
Home Warranty of America [HWA]
-
claim payment for non work
I filed a claim that involved a single chain stuck on our living room ceiling fan. Hwa approved the claim and arrangements were made with the vendor. The vendor refused to accommodate my work hours, so I had my mother be present for the service call. Today I contacted him as the ceiling fan is not fixed. He said it is a design issue that he cannot repair. I reminded him it is the same fan I 've had for 17 months. He continued to state it was a design flaw and could not be repaired. I asked him about the $100 bill he left me? He said "that's how it works" I contacted hwa and was told by a customer service rep and a supervisor that I would have to pay the $100 even though the fan chain was not repaired. I requested a manager and the supervisor transferred me to a voicemail. This is my first claim after having this service for one year and I am appalled at the scam this company is running! Is there anyone else I can contact about this scam?
The complaint has been investigated and resolved to the customer's satisfaction.
Home Warranty of America [HWA]
-
water heater
This company is incredibly unprofessional. I had a problem with my water heater because it was leaking and was told by their repairman that it needed to be replaced. The repairman initially got an authorization to replace the water heater, however, I would need to pay "$" amount of money out of pocket because some parts arent covered by the warranty. Funny thing is that hwa later reneged on that authorization. 10 days later, still no repairs were made. Wtf! Now, I have a mini flood at my house because it turns out that little leak turned into a giant pool of water. Apparently, hwa needed a second opinion on replacing the water heater so another repairman came out to take a look at the problem. Suprise, suprise... This new repairman inspected the water heater and said it didn't need to be replaced. That I just needed "miscellaneous" parts that are not covered by the warranty. So now, instead of paying "x" amount quoted by the initial repairman, I have to pay "$" x2. Of course, my water heater still doesn't work as well as I think it should. I can only assume that hwa did not agree with the cost of a new water heater and so got another repairman to "repair" it instead of replacing it. As for my mini flood, their response was, "hwa is not responsible for any further damage as a result of the claim". So by ignoring the leak for 10 days, they feel that it is not their problem. I hate this company and I hope other people think twice before signing up with them.
Resolved
The complaint has been investigated and resolved to the customer's satisfaction.
The complaint has been investigated and resolved to the customer's satisfaction.
Home Warranty of America [HWA]
-
scam artist
I bought this warranty when we moved to our new house on 8/1/2009, assuming that our house was covered, yesterday on 4/20/2010 our ac was not cooling, so we called hwa and a ac technision came over and checked our ac unit downstairs, he said that the compressor is leaking freon & needs to be replaced. He collected his $60 & left. He said that hwa will be contacting us after they approve the claim. The second day I had a call from tonya from their office & I was told that they would not approve the claim, because the unit is not big enough for the size of the house, even though I have two units in the house equals 6 ton for 2500 square feet house, I explained to them that the house is 19 years old & the system has been cooling the house just fine without getting any where with these people. They took my money for two years & they simply does not want to pay, they try to give any excuse to getaway from covering things. This is a scam, please do not waste your money on these people, they will gladly sign you up over the phone & take your money but when it comes time to fix things they will give hell.
I will be filing a compaint with the tx attorney general & the bbb against these suckers, & if any one interested in filing a class action suit, based on all the complaints I see online, I am in.
Resolved
The complaint has been investigated and resolved to the customer's satisfaction.
The complaint has been investigated and resolved to the customer's satisfaction.
Home Warranty of America [HWA]
-
air condition
Dear mr. Green:

I certainly hope this letter find you making a lot of people happy in purchasing their new home.

I just wanted to let you know of my experience with home warranty of america of lincolnshire, il. Please make you customers aware before doing business with home warranty of america, lincolnshire, il.
On july 21, 2006, my ac unit stopped working. I called home warranty. They could not reach their contractor immediately, so they approved me to call an air condition service company of my choice. I called norrel, since they serviced the unit in april. Norrel said the compressor was grounded. When he talked to home warranty, they said it would be feasible to order a new condenser. Rachel, with home warranty said they would order a carrier unit on monday and that they would call me to set up a time of service. On monday, when I hadn't heard from them, I called again. Now, they would need a second opinion. They called air services from pelham. This is the company that they couldn't reach initially. This guy said it wasn't the compressor; it was in the electrical system. Home warranty sent out an electrician. The electrician came out and did a check on all wires from the ac unit to the fuse box. He determined it to be the compressor. He relayed that information to home warranty. Home warranty said before they can authorized service, the will need another opinion. They approved me to call an ac company of my choice. I called alatec htg & air. He came out and determined the same thing as what was said before; it was the compressor. He not only said it was the compressor, but before winter, I will need to have some furnace pipes replaced. He gave them a quote of about $3800 to complete the total job. Home warranty said his price was outrageous. Now, they wanted a 5th opinion. Mind you, i'm taking off work every time a contractor comes for an opinion. They called mallory htg and air. This guy should have retired years ago. He was actually 83 years old. He said the same thing as the other 4 said… it was a grounded compressor. I later found out he agreed to take the job for $1500.00. I asked my father, who is 77 years old, to come out to let mr. Mallory in. My dad said he came with a compressor so large until he had to help him bring it up the drive way and set it in the unit. If I stayed home when he started, he would have been out of luck. Dad said the compressor weighed about 100 pounds! He started july 31st. My daddy worked with him everyday. Daddy said he would not have been able to complete the job without him. Then… he had the nerve to give daddy $20.00! I almost lost it. On saturday, august 5th they finally got the air working after 16 days of heat in july in alabama. You know for yourself that the temperature has been 95 to 98 degrees. I wouldn't treat a dog the way I was treated. My son has asthma. Did they care? Not enough to go ahead and repair my unit. Home warranty agreed pay for a hotel room for 3 days. I would have to pay for it and they would reimburse my money. I had to service fees for 2 of the contractors and i'm waiting on them to send a refund. What do I look like having to wait 3 to 4 weeks for another refund? They even said I could replace the condenser and they would reimburse me. Yeh… right. If they didn't want to pay the $3800 to alatec, then i'm not making a loan to cover what a warranty company should do. Somehow I think they would leave me to pay the entire bill.

Someone told me to write my closing attorney to advise him of home warranty of america. My real estate agent found them online and she paid them as a gift. I don't think she knew anything about them, but I did let her know of my dilemma.

I'm am planning to write the president, operations manager, the better business bureau in birmingham and lincolnshire, illinois. If you have any other suggestions, please let me know.

Whew! I got that off my chest!
Resolved
The complaint has been investigated and resolved to the customer's satisfaction.
The complaint has been investigated and resolved to the customer's satisfaction.
This review was chosen algorithmically as the most valued customer feedback.
I have had a battle with hwa lately due to their irresponsible decisions and unprofessional conduct of business. My family suffered no electricity for a few days and then exposed to some electrical safety issues. I wanted to share the below info if you are having trouble with hwa. I spoke to many associates, and they just wasted my time. Useless - no...
Read full review
The complaint has been investigated and resolved to the customer's satisfaction.
Home Warranty of America [HWA]
-
horrible service/total scam
Do not pay for a home warranty through this company. It is a total scam. They do not cover hardly anything - pretty much any issue you will have, they have some ridiculous loophole for why your particular problem is not covered. The only thing they seem to cover is only the most basic things that you could fix yourself or pay for out of pocket easily anyway. To add to the fact that they effectively steal your money for this worthless warranty, service is terrible too - they will not call you back, and takes forever to get a person on the phone. Stay clear of this company!
Resolved
The complaint has been investigated and resolved to the customer's satisfaction.
The complaint has been investigated and resolved to the customer's satisfaction.
Home Warranty of America [HWA]
-
warranty
I bought a house and was required to have a home warranty which we got from home warrantys of america. Two days after moving into my house my sewer backed up. I called and they told me I was covered and gave me the number to call. The contractor called me right away and told me he didnt do that type of work and he had called the company to tell them that, they then gave me another company who I called and was told he would call me back a call that never came. With it being the weekend there was no one to talk to at hwa so on monday we called and where told we werent covered. At that point I had sewage floating in my basement and called the first company I could get out to fix it. After I called hwa again they told me that there associate was wrong and I was covered. They told me to fax them the invoice and it would be taken care of. After sevaral phone calls and faxes they told me that I was not covered. I still cant figure out if they were telling me the truth but if they had given me the correct information in the first place I could have fixed the problem long before it became an emergency at half the cost.
Resolved
The complaint has been investigated and resolved to the customer's satisfaction.
The complaint has been investigated and resolved to the customer's satisfaction.
This review was chosen algorithmically as the most valued customer feedback.
My husband and I purchased a home in tulsa, ok feb 25, 2009. It is an older home and was bank owned. The bank had had the home winterized and was in good condition. We hired a home inspector to inspect the structural and operating machinery of the home for any problems. Our realtor gave us the information about home warranty of america, stating they were...
Read full review
The complaint has been investigated and resolved to the customer's satisfaction.
This review was chosen algorithmically as the most valued customer feedback.
Policy # il2900 52-2008 claim# 301089 on january 5, 2008 we were remodeling the home we own at 25211 fryer st in channahon, il 60410 at that time we purchased a home warranty policy with hwa since the home was empty. I first called their company about a week or two later because the boiler in the home was leaking. I was told at that time that they did not...
Read full review
The complaint has been investigated and resolved to the customer's satisfaction.
This review was chosen algorithmically as the most valued customer feedback.
This warranty was purchased by the seller when I bought my home in sept 07. Since we bought the home (built in 1941) we have had the heater malfunction, the stove malfunction, the oven malfunction, and the tankless water heater malfunction. Hwa has since only fixed our oven and partially our stove. The persons who they sent out to fix the stove rewired it...
Read full review
The complaint has been investigated and resolved to the customer's satisfaction.
Home Warranty of America [HWA]
-
awful company
There were several attempts to have these problems fixed and was left out in the cold. Well really it was the hot because I just bought my first home and they said that they talked to my girlfriend and said that she said it never worked but the first claim was made in may well guess I didn't need a a/c during that other 90degree weather. Then they said my septic system would be covered and sent someone they called out and talked to them and then said that it was an existing problem and not covered. Wow imagine that well heres $500 dollars thanks a lot.
Resolved
The complaint has been investigated and resolved to the customer's satisfaction.
The complaint has been investigated and resolved to the customer's satisfaction.
This review was chosen algorithmically as the most valued customer feedback.
The story: our ejector pump broke (ejector pump is similar to a sump pump, but pumps out wastewater to the city sewer instead of storm water to the yard) in our new house. I called hwa. I was told i'd get a call from a plumber at 9am the next day. I didn't. I called again at 11am. I was told the plumber would call that afternoon. I called him. He didn't...
Read full review
We are here to help
16 years' experience in successful complaint resolution
Each complaint is handled individually by highly qualified experts
Honest and unbiased reviews
Last but not least, all our services are absolutely free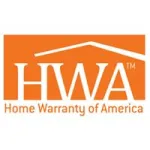 Home Warranty of America [HWA] contacts