Health Grades complaints
8
Newest Health Grades reviews & complaints
My reviews of my doctors had been repeatedly deleted.
I post 2 doctor's reviews of how bad their practices were toward me.

Healthgrades DOES NOT post honest reviews from the patients and constantly makes up fake reviews on the site!

I think Healthgrades is a violation of ethical consumer law. I am trying to see if an appropriate Grovenemt department can do something about it.

If anyone has any suggestions on how to take this company responsible for its misleading reviews.

Please let me know how to process it.
Fix the lists
You should update the provided information better. I think you should check it once in three-four months. I'm saying this because the doctor I found in your list wasn't working anymore and same happened 3 times. Things like that really irritate, especially if you need a specialist urgently.
It's a serious problem, I think. Thought that maybe you didn't know.
Please, fix everything.
Fake doctor reviews
I left a negative review about one doctor. I told only truth and described my bad experience in details. Unfortunately HealthGrades didn't post my reviews and when I asked them why they did not reply. There are only positive reviews about that doctor and that's terrible. By looking at information at HealthGrades website it looks like her reputation is spotless, and sad that's not true. I advice everyone to stay away from HealthGrades and don't believe anything you read there.
Is Health Grades legit?
Health Grades earns 94% level of Trustworthiness
SAFETY NOTICE: ComplaintsBoard has analyzed Health Grades and determined that it has perfect credibility and is completely trustworthy, with a legitimacy rating of 94%.
We found clear and detailed contact information for Health Grades. The company provides a physical address, phone number, and 2 emails, as well as 3 social media accounts. This demonstrates a commitment to customer service and transparency, which is a positive sign for building trust with customers.
Healthgrades.com has a valid SSL certificate, which indicates that the website is secure and trustworthy. Look for the padlock icon in the browser and the "https" prefix in the URL to confirm that the website is using SSL.
Our scan shows Health Grades website is free from malware and phishing activities, which are types of online threats that can include viruses, worms, Trojan horses, ransomware, and other malicious code, as social engineering tactics used to trick users into sharing their personal information.
We looked up Health Grades and found that the website is receiving a high amount of traffic. This could be a sign of a popular and trustworthy website, but it is still important to exercise caution and verify the legitimacy of the site before sharing any personal or financial information
However ComplaintsBoard has detected that:
Despite a high level of trust, our investigation found issues with Health Grades's service, including poor customer service, lack of accountability, and responsibility to resolve complaints. Customers may face long wait times for responses, receive generic or unhelpful answers or no response at all. Only 25% of 0 complaints were resolved.
Health Grades protects their ownership data, a common and legal practice. However, from our perspective, this lack of transparency can impede trust and accountability, which are essential for establishing a credible and respected business entity.
We conducted a search on social media and found several negative reviews related to Health Grades. These reviews may indicate issues with the company's products, services, or customer support. It is important to thoroughly research the company and its offerings before making any purchases to avoid any potential risks.
Our Verdict: Health Grades is highly recommended company, but beware of poor customer service. Their 25% Resolve Complaints rating is a cause for concern. We advise using their services securely and reviewing complaints beforehand.
Associated with & aspen dental&
Healthgrades, Subsidiary from Denver, CO. Represents ASPEN DENTAL in Laconia, NH .
There are offices and Manchester, Keene, Lebanon, etc. I would trust a site that was updated to trust the office here. IN that, I checked Manchester and other offices and there were no complaints.
While I was signed into their site, they do not have Aspen Dental, Keene. They also have a list of number or feedback, not pro or con. Starts everyone with 3/2 but ins't updated. Sorry, just seems like that to me, after years of service, all these places are good, and not perfect.
They are misleading, and Aspen Dental is spreading without check from this company not keeping the Laconia, NH site up to par. Enough time already. !
You load of complaints has lead me to believe this site is damaging to the trust we give the feedback we read. With no complaints and they should at least "LINK" your site to it. I could have used your site in June 2014. I would not be researching complaints against Aspen Dental and NOW I find your site.
I do believe you could have a task force police the wagon that popup in the morning to service you with a Doctor. Than all you have to do it list it on you website. Good luck, thank you, joat
Overall, I rate them as a Ripoff
Ordered a Doctors Report from Health Grades Inc. The report was completely blank except for number of years in practice. All other categories were listed as unknown. I decided it was a lesson learned and forgot about it. Then this past week Health Grades Inc billed my credit card a second time for $9.95. An email to them requesting information on the second credit card charge went unanswered. Overall, I rate them as a Ripoff.
Medical Incompetance & Malpractice
Accused of Medical Malpractice several times! As for as a nightmare doctor would be, this ******* takes the cake: Eddie R. Cheeks, doesn't treat anybody like a patient, he curses at patients & medical staff, treats women & men who unfortunately come to his clinic with no respect, and it seemed like all he cares about -is collecting patients medical insurance, cursing at children, harrassing women, (he and his staff hates kids), and providing no quality medical care. Numerous complaints have been filed against Academy of Womens & Childrens (his clinic)! Me and my wife no longer has him for a physician... AND WE WOULD NEVER RECOMMEND HIM TO ANYONE!
The complaint has been investigated and resolved to the customer's satisfaction.
ripped off
The bait is a FREE report about a Doctors rating. You must give a credit card number fot this report.

WARNIBG the report is worthles or empty, then you can never stop the ach debits to your account. Bank of America told me the charges can follow to a new account number.

You cannot cancel online, and Healthgrades policy is only to refund a limited amount, their policy, even had you never used the service again.
Resolved
The complaint has been investigated and resolved to the customer's satisfaction.
The complaint has been investigated and resolved to the customer's satisfaction.
False advertisement + no customer service
I have been listed on the healthgrades.com site and have NO idea how my name got on the site!
I have never joined their site nor do I wish to join their site, but they have me listed as their member and a healthcare provider.
I have also written 3 times in 3 weeks and even e-mailed their media link. I have not heard anything back.

DO NOT trust these people! It is not known where they get their info from.
Resolved
The complaint has been investigated and resolved to the customer's satisfaction.
Collect Your Trust Badge
Be recognized for outstanding customer service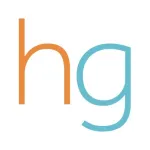 Health Grades

contacts
We are here to help
19 years' experience in successful complaint resolution
Each complaint is handled individually by highly qualified experts
Honest and unbiased reviews
Last but not least, all our services are absolutely free