Overview of Gets.com customer experience
Gets.com has received numerous complaints from consumers regarding their poor customer service, slow shipping times, and low-quality products. Many customers have reported receiving damaged or defective items and have had difficulty getting a response from customer service to resolve the issue. Additionally, some customers have reported being charged for items that were never received or for items that were not as described on the website. Overall, Gets.com has a poor reputation among consumers and should be approached with caution.
Newest Gets.com complaints
Products substitutes constantly, no customer service
I have done business with gets.Com/beads.Com recently and in the past and it's always the same thing...Whatever you have chosen on their website is never in stock so they send email after email offering substitutes! i just want what i ordered, not the lame ugly substitutes. They never refund your money if you don't accept the substitutes either, they say it'll be applied to your next order which it never is!

it takes an eternity for them to ship your order, they offer products they cannot provide and constantly send emails with substitutes. Worst company to deal with! they're good at ignoring you request for a full refund too!

i will never do business with this company ever again, i will try to find what i need in other venues like ebay.
Desired outcome: I JUST WANT A FULL REFUND FOR MY WASTED TIME TRYING TO ORDER FROM A COMPANY THAT SIMPLY HAS NOTHING OF ANY WORTH IN STOCK. I WANT A "FULL REFUND" FOR MY ORDER #693312.
Aug 16, 2023
12:54 pm EDT
Worst company, no products or service!
Buyer Beware: Poor Quality and Unhelpful Customer Service at Gets.com
I recently made a purchase of US$2000 from Gets.com and unfortunately, my experience was not a good one. I was disappointed to receive a bunch of items that were not up to my expectations. I had ordered an amethyst necklace that looked beautiful on the website, but the one I received had a poor color and the edges were so sharp that it could easily cut my skin.

Another item I ordered was an assorted colors pendant, but to my dismay, I received some very ugly colors that were not even close to what was shown on the website. To make matters worse, some of the pieces were broken. I tried to reach out to the customer service team and even sent them pictures, but they denied any responsibility and refused to refund my money.

I want to warn other buyers to be careful when purchasing from Gets.com. The quality of their products is not reliable and their customer service is not helpful. I have yet to receive any compensation for my purchase and it has been a frustrating experience. I hope that others can learn from my mistake and avoid making a purchase from this website.
Gets.com Review: Impressive Variety of Beads and Unique Pieces, But Pricey
Gets.com has a great variety of beads, including glass, charms, cloisonne, semi-precious stones, and genuine Swarovski crystals in a fantastic assortment of colors. They also have other uncommon pieces that are worth checking out. The styles of chain and cord available are also impressive. The quality of products appeared decent, but the site is not the most organized and well-lit. However, it is fairly easy to find what you want.

I would rate Gets.com a 3 out of 5 because I thought the price of the beads was not particularly competitive. But if you're looking for a specific type of bead or unique piece, it's worth checking out. Overall, I had a decent experience shopping on Gets.com.
Is Gets.com legit?
Gets.com earns 36% level of Trustworthiness
SAFETY ALERT: Our evaluation of Gets.com found a legitimacy rating indicating a low level of trustworthiness at 36%.
Exercise caution when using gets.com as it may have lower quality content or a poor user experience, leading to fewer visitors and lower traffic.
Gets.com protects their ownership data, a common and legal practice. However, from our perspective, this lack of transparency can impede trust and accountability, which are essential for establishing a credible and respected business entity.
We conducted a search on social media and found several negative reviews related to Gets.com. These reviews may indicate issues with the company's products, services, or customer support. It is important to thoroughly research the company and its offerings before making any purchases to avoid any potential risks.
However ComplaintsBoard has detected that:
We found clear and detailed contact information for Gets.com. The company provides a physical address, phone number, and 2 emails, as well as 2 social media accounts. This demonstrates a commitment to customer service and transparency, which is a positive sign for building trust with customers.
Gets.com has received positive review on our site. This is a good sign and indicates a safe and reliable experience for customers who choose to work with the company.
Gets.com has registered the domain name for gets.com for more than one year, which may indicate stability and longevity.
Gets.com has a valid SSL certificate, while Scammers can obtain a valid SSL certificate by using fake information or by using a stolen or hijacked domain. In some cases, they may even use a certificate issued to another legitimate website.
Our scan shows Gets.com website is free from malware and phishing activities, which are types of online threats that can include viruses, worms, Trojan horses, ransomware, and other malicious code, as social engineering tactics used to trick users into sharing their personal information.
Gets.com has been deemed safe to visit, as it is protected by a cloud-based cybersecurity solution that uses the Domain Name System (DNS) to help protect networks from online threats.
Gets.com you are considering visiting, which is associated with Gets.com, is very old. Longevity often suggests that a website has consistently provided valuable content, products, or services over the years and has maintained a stable user base and a sustained online presence. This could be an indication of a very positive reputation.
This website offers payment methods that provide the option for customers to get their money back, which could be a positive indicator of the company's commitment to customer satisfaction.
Our Conclusive Verdict: The company has a low level of trustworthiness. We advise being cautious when dealing with this company and to read reviews carefully, being mindful of any negative comments or concerns before engaging with the company.
Gets.com Review: Sketchy Email and Dodgy Company - Stay Safe and Avoid
I ain't never bought nothin' from gets.com before, but I did buy some earrings from China on eBay. Maybe that's how they got my email address for PayPal. PayPal needs to do somethin' about sellers gettin' access to email addresses like that, it ain't right.

Anyway, I got this sketchy email from gets.com today and I reported it to Action Fraud in London. It's either spam or some kinda phishing scam. I ain't takin' no chances, so I blocked gets.com right away.

I looked up their address in China and it's not too far from Buckingham Palace. I wonder if the Queen gets her jewelry from them? Probably not, 'cause they seem like a dodgy company to me.

So yeah, I wouldn't recommend buyin' anything from gets.com. Stick to reputable sellers and don't give out your personal info to just anyone. Stay safe out there, folks.
Affordable and High-Quality Jewelry Supplies: My Experience with Gets.com
I found out about Gets.com from Twitter and I'm glad I did. I recently ordered some glass seed beads for my knitting project and I was impressed with the quality of the beads. The colors were beautiful and matched my sample style perfectly. I also noticed that the prices on Gets.com were cheaper compared to other sites I've visited. The shipping price was also reasonable.

I was happy to see that Gets.com has a wide selection of jewelry findings that I can use for my knitting projects. I plan on placing another order soon since my products are selling fast. I hope that Gets.com continues to provide satisfaction to all its customers.

Overall, I had a great experience with Gets.com and I would recommend it to anyone looking for affordable and high-quality jewelry supplies. I'm excited to expand my business after discovering this company.
Gets.com Review: Unreliable and Unresponsive - Stay Away!
I recently had an experience with Gets.com and unfortunately, it was not a positive one. I placed an order for some organza bags on October 14th and was excited to receive them. However, I soon received messages from the company stating that they did not have the colors I had ordered in stock. This was frustrating as the color chart was still available on their website. I understand that sometimes items go out of stock, but if that's the case, the website should be updated accordingly.

I tried to work with Gets.com to resolve the issue, but they kept coming up with excuses and would not refund my payment. The last message I received from them was 5 days ago and since then, I have been ignored despite my repeated requests for a refund. It's now November 13th, a full month since I paid, and I still have not received my items or my money back. This is unacceptable, especially considering the amount of money I spent - $700 USD.

I strongly advise others to stay away from this site. It seems like a scam and I don't want anyone else to have to go through what I did. It's disappointing to have such a negative experience with an online retailer, but I hope that by sharing my story, others can avoid the same fate.
Gets.com: Low-Quality Products, Disappointing Experience
I gotta say, I'm not too impressed with Gets.com. It's not that I'm in a rush to get my stuff, like some people seem to be complaining about. No, my problem with this company is the quality of the stuff they sell. It's just plain bad. I mean, they show you these pictures of these nice-looking things, but when you actually get them, they're just garbage. I've tried buying from them a few times over the past few years, and every time it's the same story. I don't know how they get away with it, to be honest. It's like they're just cheating people.

Anyway, if you're looking for some low-quality stuff, then I guess Gets.com is the place for you. But if you actually want something that's worth your money, then I'd suggest you look elsewhere. I did, and I'm much happier for it.
Gets.com: Dishonest Advertising and Poor Service
I've had some experiences with Gets.com in the past, and I must say that they haven't been the best. I've placed multiple large orders with them, and every time there have been issues. Sometimes they send the wrong products, other times there are missing items, and they have even refused to compensate me for their mistakes. Needless to say, I was not happy with their service.

After a long hiatus, during which I sourced my products from a different company, I decided to give Gets.com another chance. They were running a promotion with a 20% discount, which sounded like a good deal, so I placed an order. However, I had some issues with payment, so I waited a few days before trying again.

To my surprise, I received a message from Gets.com the day after, saying that they had removed the discount from my entire order because the promotion had finished. They also threatened to cancel my order if I didn't make payment at the full price. I was shocked and disappointed. I felt like they were not honoring their advertising and deals. Nowhere did it say in their terms that full payment had to be made the same day, or the discount would be suddenly removed from the bill.

I have to say that I will never order from Gets.com again. Their behavior was very dishonest, and I don't want to deal with a company that doesn't keep its promises. I hope that they will improve their service in the future, but until then, I will be taking my business elsewhere.
Unimpressed with Gets.com: Defective Items, Incorrect Prices, and Poor Customer Service
I recently had an experience with Gets.com and I must say, I was not impressed. I thought I was getting a good deal on some items, but when I received my invoice, I noticed that I was only getting half the quantity for the same price. I was not happy about this and I had to double check my invoice to make sure I wasn't being ripped off. It turns out that I was right, and I had to contact customer service to get it sorted out.

To make matters worse, many of the items I received were defective. I was not happy about this at all, and I had to contact customer service again to see if I could get my money back. I have yet to hear back from them, so I am not sure if I will be getting my money back or not.

Another issue I had with Gets.com was when I placed an order and paid via PayPal. They replied back saying that the price on the website was incorrect and that I owed extra money. I was not happy about this at all, and I had to contact customer service again to get it sorted out.

I also noticed that many of the positive reviews on the website sounded like they were written by an Asian person. I highly suspect that they write their own good reviews, which is not good business practice.

Overall, I would not recommend doing business with Gets.com. They do not provide good customer service and many of their items are defective. If you do decide to do business with them, make sure to double check your invoice and be prepared for some issues.
Gets.com Review: Disappointing Quality and Slow Processing Times
I've had a few experiences with Gets.com and each time it seems to get worse. I try to keep my spending low, just in case (below $50). My experience has been minor, with a few missing pieces and the quality of one or two items not being the greatest. Recently, I've noticed that the processing time has been longer than usual. I had to wait longer than I expected for my items to arrive.

I really wanted to like this company, but I'm not about to spend a large amount of cash only to get taken. It's a bit worrisome to see all the fake good reviews down below. If you like the merchandise they carry, I suggest taking a photo of the product you want and shopping it around to other more reputable shops. They all generally have the same manufacturer, and if not, they can find it.

As for Gets.cn and Beads.us, work on your customer service, quality, and processing times. Your wholesale prices are not competitive with other shops, and you're going to keep losing customers if you keep it up. It's important to keep your customers happy and satisfied, or they will take their business elsewhere.
Disappointing Experience with Gets.com: Misleading Descriptions and Poor Quality Stones
I recently ordered natural stones from Gets.com and I have to say, I was pretty disappointed with what I received. I spent about $2000 on my order and was excited to stock up on some beautiful gemstones. However, when I received my package, I was shocked at how different the stones looked compared to the pictures on the website. I highly recommend asking for pictures before placing an order.

I am currently in a dispute with Gets.com because they refuse to compensate me for the substandard quality of the stones. They keep making excuses and it's been a frustrating experience. I don't appreciate misleading descriptions and I won't stand for it.

I understand that natural gemstone beads can have variations, but what I received was hardly what was pictured. It's a shame because the price was pretty good, but the quality just wasn't there.

To make matters worse, Gets.com also messed up my order regarding the quantity. One item was substituted for another and when I tried to explain the issue, it was like talking to a wall. They just couldn't seem to understand what I was trying to say.

Overall, I would say that ordering from Gets.com was a pretty disappointing experience. If you do decide to order from them, just be prepared for potential issues and make sure to ask for pictures beforehand. Good luck!
I will not order from them again
Purchased two items from www.gets.com and received only one. I contacted Gets customer support and they said that they were very sorry this happened and promised to ship the missing item. Several weeks later I finally received it, but when I opened the package I saw that it was incorrect. I sent them another message and attached pictures, but they did not reply. I even tried to call but could not reach them.
Things I bought were rather cheap so I wasn't very upset. Anyway, I will not order from them again.
Collect Your Trust Badge
Be recognized for outstanding customer service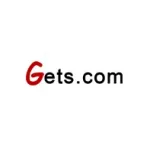 Gets.com

contacts
We are here to help
19 years' experience in successful complaint resolution
Each complaint is handled individually by highly qualified experts
Honest and unbiased reviews
Last but not least, all our services are absolutely free