FakeYourDrank Customer Reviews
10
Rate your recent experience
Pros and Cons of FakeYourDrank: A Review Breakdown
FakeYourDrank (fakeyourdrank.com) has consistently received positive reviews from its customers. One of the most frequently praised features of the website is the quality of their fake IDs. Customers are impressed with the level of detail and accuracy that goes into creating the IDs, making them virtually indistinguishable from real ones. The website offers a wide variety of states, and customers appreciate the ease of navigating the site to choose the desired state and design. Another frequent highlight from reviews is the customer service experience. The company is regarded as responsive, helpful, and accommodating in resolving any issues or concerns. The website is also noted for its competitive prices and reasonable shipping fees. Overall, FakeYourDrank has a strong reputation for producing high-quality fake IDs with excellent customer service, making them a go-to source for many customers.
Disappointing Experience with FakeYourDrank: Payment Denied and $280 Lost
I had a really disappointing experience with FakeYourDrank (fakeyourdrank.com). I was really excited to receive my order (***11915) when I placed it on May 7th. I sent the payment via Zelle to the address provided at the check out screen. However, after a few days, there were no updates to the order which was alarming, so I decided to contact customer support. They informed me that it takes a week to process, so I decided to wait it out a bit longer.

Soon enough, the order status ended up being "payment denied". I was shocked because I had followed all the steps on the screen and sent the payment to the correct address. So, as of now, I am out $280, and I am left confused. Either they provided me with the wrong payment address or they are scamming me on this order. It's really disheartening to realize this because they used to have a good reputation in my eyes. However, now, I guess that's one less customer they'll have.

Honestly, I am really disappointed with the whole experience. I'm certain there will be more lost customers if I'm not the first person this has happened to. I really wanted to give FakeYourDrank a shot, but I don't think I'll be trusting them again. It's just not worth risking losing more money. I urge anyone considering using their services to be cautious and think twice before doing so.
Impressive Quality Fake ID from FakeYourDrank - A Review
I recently purchased a fake ID from FakeYourDrank for someone other than myself. I paid full price in crypto and did my research beforehand to ensure that the state had minimal safeguards, which was important for the novelty ID. While I missed the half-off special, I ultimately paid $80 for a duplicate, which was still better than other vendors' options.

The quality of the fake ID is impressive - it looks and feels legit. However, as someone who values practicality, I haven't had a chance to test it out in a real-world scenario yet. Once I do, I'll be sure to update my review. Based on the level of craftsmanship in this ID, I have high expectations for its performance. In fact, I wouldn't be surprised if it exceeded my expectations altogether.

Overall, I was pleased with my purchase from FakeYourDrank and am confident that it will serve its intended purpose well. If you're in the market for a fake ID, I'd recommend giving this site a try.
Review: FakeYourDrank's Washington ID for California - Almost In-State Passable
Recently I needed a fake ID for California, since I was moving there from my home state of Washington. I decided to go with a Washington fake ID, and while it's a decent fake overall, there are a few things that could be improved upon. The colors on the ID are a bit weak compared to my real Washington ID. The background is a dark shade of blue, and the blue font used throughout the ID doesn't quite match. However, everything else about the ID is excellent.

In particular, I was pleased to see that the folks at FakeYourDrank (FYD) were able to include something called "The 100 Rule" on the ID. This is a standard feature on many Washington ID's, where the first two digits of the LIC# and the last two digits of one's birth year should add up to 100. FYD was able to get this right, which is impressive attention to detail.

While I didn't need to contact customer support, I've heard that FYD's customer service is excellent. It's nice to know that if I did have any concerns or issues, they would be handled well.

In terms of how convincing this ID is, I would say that it's pretty close to being in-state passable. I believe it will work well for me personally in California, although of course results may vary depending on the specific situation. Overall, I'm happy with my purchase from FYD and would recommend them to anyone looking for a solid fake ID. The only major areas for improvement would be the colors and the font, which could be made more convincing.
My Mixed Experience with FakeYourDrank: Affordable Price but Poor Quality and Long Delivery Time
My experience ordering from FakeYourDrank was a mixed bag. I initially ordered a Florida ID in November and was excited to receive it, but in January I decided to switch to a Tennessee ID which is a bit less expensive. I contacted their support team to make the change and they were relatively helpful. Although, I wasn't thrilled that I didn't receive any sort of discount for switching to a cheaper option.

When my Tennessee ID finally arrived, it took a whopping four months to get to me, which was understandable since it was during the holiday season. One thing I noticed when trying to use it, however, was that the pictures do not look very authentic. They tell users to submit high-quality photos, but they don't alter them to make them look like official ID photos. Instead, it looks like a simple iPhone selfie simply pasted onto the ID. This could be a dead give away to anyone scrutinizing the ID.

Another issue I faced was the fact that the ID did not pass the bend test. It was a bit of a let down, but the ID was still able to scan which was a plus. The only places where it worked well were largely gas stations, restaurants and possibly some shadier bars. I would advise against using it at any sort of high-security establishment.

However, given the price of $90 for two IDs, which is only $45 for each which is more than reasonable. Their support team was also relatively prompt in their responses and very helpful when I needed to make a change to my order. Overall, I think FakeYourDrank could improve in some areas, but I am content with the IDs I received for the price I paid.
Positive Review: My Experience Ordering from FakeYourDrank
At first, I must admit, I was a bit hesitant to try out FakeYourDrank. I had read some reviews that made me question if it might be a scam or not. However, I decided to take the risk and order on May 23rd. At first, it took a couple of days for the payment received status to show up, but that soon changed, and I felt more reassured that my order was being processed as it should be.

Despite some initial delays, on June 22nd, my order status changed to "shipped", and I was provided with a tracking number. Lo and behold, my order arrived on June 23rd – exactly a month after the day I had placed my order.

On first impressions, the quality of their products was surprisingly good for the price. Although there were a few slight imperfections, such as my signature being barely visible, it wasn't anything too noticeable. I can't compare the quality of these IDs to anything else since these were my first set of fakes, but overall, I was pleasantly surprised with the outcome. I bought a few extra IDs, and they all looked pretty decent as well.

I'm aware that some people might have had bad experiences with FakeYourDrank, but for me personally, I had a good experience. I can't say that I wasn't nervous about potentially losing my money, but I'm glad I went through with it and ordered from them. Overall, I would definitely recommend giving them a try if you're in need of a fake ID!
My Positive Experience with FakeYourDrank: Quality IDs and Helpful Support
I recently came across mixed reviews about FakeYourDrank (fakeyourdrank.com), and felt compelled to share my personal experience in the hopes of offering a more well-rounded perspective. As someone who has ordered from them twice, I must say that I have had nothing but positive experiences with this website!

The first time I ordered from FakeYourDrank was in March of 2020, and the second time was just recently in August 2021. Both times, I received my PA ID's with all the necessary features, such as holograms and UV light, and most importantly, they scanned without a problem. While the first time around, it took approximately 5 weeks to receive my order, the second time took around 2 months. Although the wait time was a bit lengthier than anticipated, I am happy to report that the quality of the IDs more than made up for it!

Despite my second order taking longer to receive, I reached out to their support team via a few support tickets, and they typically got back to me within three days. I found their support to be helpful and accommodating, and they quickly put my mind at ease regarding my order. This leads me to believe that those who have had negative experiences likely did not follow all the necessary instructions or were simply too impatient with the process.

I want to clarify that I paid for both orders through Western Union, and it was a seamless experience. I followed the provided instructions carefully and had no issues whatsoever. Additionally, I understand that tracking numbers may not be available immediately, but that is standard procedure in my experience when using this payment method. To my surprise, I received my order the same day the tracking number became available!

In short, I want to assure others that my experiences with FakeYourDrank have been overwhelmingly positive, and I highly recommend their services. I understand that there may be some delays and the process can be a bit nerve-wracking, but if you follow all the necessary steps and remain patient, the outcome is well worth it. So if you're considering using FakeYourDrank, I say give it a try--you won't be disappointed!
Slow Processing Time and Lack of Support Response: Seeking Update on My Order from FakeYourDrank
Overall, I have had a positive experience with FakeYourDrank in the past when I ordered from them over a year ago. The quality of their products was great for the price and the process was quick and easy. However, I recently placed a new order and have noticed a significant slowdown in the process compared to my previous experience. Furthermore, I have not received a response to a support ticket that I submitted a couple of days ago.

As a result, I decided to write a review and seek an update on my order. Unfortunately, the site does not allow me to ask questions directly, which is why I'm using this review to get more information. My order number is ***55734, and it has been "In Progress" for quite some time now. I was hoping to receive the IDs before April 2nd, which is still over five weeks since my payment was accepted. Could someone please update me on my order status and provide an estimated shipping date so that I can receive my IDs in time for Spring Break?

I want to emphasize that I will happily update my review once I receive a response from FakeYourDrank and ultimately receive my order. Although I understand that it has only been almost three weeks since I placed my order and that I need to be patient, I would really appreciate a response from the company to alleviate the anxiety of the other people on my order. Thank you for your attention.
FakeYourDrank: A Trustworthy Website No More - Beware of Their Scams and Poor Services
If you're looking for a reliable website to get novelty Scannable IDs, FakeYourDrank is not the place to go. Unfortunately, the website is no longer trustworthy and has been known to steal money from customers, not provide updates on orders, and ignore all trouble or support tickets. Over time, their services have become worse and worse, leading to devastating experiences for their customers.

One reviewer recounts their experience with the website. They explain how they purchased ten IDs around January 4th, 2022, and it is now February 27th, 2022, with no status update on their order. The website claims a delivery time of 3-5 weeks, which has long passed. The reviewer puts in three trouble/support tickets to the website, but each one goes unanswered. According to the website, responses to tickets take three days, but the reviewer has not received a response for three weeks. It's clear that FakeYourDrank does not care about their customers and is only interested in stealing their money without providing any service.

It's important to note that FakeYourDrink was once a reliable and trustworthy website from 2020 to mid-2021. During this period, customers received multiple IDs, updates on the status of their orders, and prompt responses to their tickets. However, times have changed, and the website is no longer trustworthy. Current customers are being ripped off and scammed, leaving them with a devastating experience.

In light of this updated information and review, it's crucial to warn others to beware. Don't spend your money on this website, and purchase at your own risk. If you're looking for a reliable way to get a novelty Scanable ID, it's best to look for other trustworthy options. It's a shame that FakeYourDrink has taken down such a destructive path, and it's even more upsetting that they continue to scam their customers.
Unfulfilled Fake ID Order: My Experience with FakeYourDrank
I recently decided to try out FakeYourDrank, a website that claims to offer realistic fake IDs. I placed my order towards the end of October 2020 and paid via Zelle. I noticed an update when my payment was received, and when it changed to "In Progress" in November. However, since then my account has had no status updates.

I initially understood that the holidays were coming up in December 2020, and was patient and didn't contact support through the website until January 2021. This is when things started to get frustrating for me. When I reached out to support, I was told that my order would be shipped in 2-3 days. However, despite waiting again, I still received nothing.

I contacted support again in mid-January and was told that my order was going to be part of a batch of 3000 IDs. However, once again I received nothing. I reached out yet again the following week, and while support was always polite and professional, I was told that my order would be part of the next batch. Now, at the beginning of April, I am still being told the same thing - that my order will be part of the next batch.

I want to make it clear that I am not trying to bash this company. I know quite a few people who have used their service and received their items with no issues. This is why I remained calm and understanding in my communication with their support team. However, I am hoping that by sharing my experience, someone from their team will be able to actually look into my order and have it sorted out. I followed all the instructions correctly, so I don't see why it's taking so long.
Warning: Do Not Trust FakeYourDrank - They Will Steal Your Money and Not Deliver the Product
Okay, so listen, I'm not one to leave negative reviews, but I absolutely have to share my experience with FakeYourDrank (fakeyourdrank.com). I ordered an ID from them because they had the best reviews and I paid for fast shipping. However, after two weeks had passed and I noticed my ID had not even been started yet, I submitted a ticket. The response was so unprofessional, it was basically "UHHH we a lil slow rn". I mean, seriously?

To make a long story short, it has been two months and I still haven't received my ID. I sell products on eBay and I use the same 1-3 day USPS shipping that they used on my package. I've shipped a lot of packages and have never lost one until now. Even the lady at the post office said a package can only get lost if there is something physically wrong with the address. And guess what? I looked at the FAQ on the FakeYourDrank website and they have an answer for "What if I don't get my ID?" Their solution is to "reship within 1-2 days."

So it seems like they purposely mess up the address on the package so it cannot be delivered. I've been using the same USPS service for two years and have never lost a package until now. I even have screenshots of our entire conversation on the tickets and the empty package tracking number dates, if anyone wants to see proof.

I don't want anyone to make the same mistake I did and waste their money on a company that won't deliver their product. Don't trust FakeYourDrank, they will just steal your money.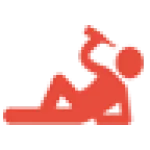 FakeYourDrank

contacts
Your Voice Matters: Our Commitment to Genuine Reviews
Empowering Real Experiences: At [Your Website Name], we believe in the power of true customer stories. Our platform is a space for authentic voices, where experiences, both good and bad, are shared openly and honestly.
Dedicated to Authenticity: We're vigilant in our fight against false reviews. Our team employs robust verification methods to ensure every review reflects a real customer experience, upholding the integrity of our platform.
Encouraging Detailed Feedback: We value reviews that come with real evidence. Whether it's a photo, a detailed account, or additional documentation, such substantiation adds credibility to your story, helping others make better-informed decisions.
Balanced and Constructive Conversations: We're more than just a complaints board; we're a community for balanced dialogue. We encourage reviews that not only highlight issues but also acknowledge positive aspects, fostering a fair and comprehensive understanding.
Free and Fair Platform: Our commitment to maintaining a free and unbiased platform is unwavering. Every review is treated equally, ensuring that your voice is heard and respected, regardless of the nature of your experience.